The pace at which Netflix is releasing originals day in and day out would probably state the answer to the question above to be yes, but there are several variables to consider here. Before diving head first into those, I will state that even after considering those variables, the position won't quite change, but again, the discussion is where the meat is at. Firstly, if you haven't seen the movie yet, you still might want to consider whether it is worth it at all (Read my take on it, here). However, if you have chanced upon this article, chances are that you already have and regardless of what you felt about it, you would want to know whether a sequel might be on the charts. Without further waiting, let's explore that the first chance we have, encompassing virtually all prospects.
Prospects of a Sequel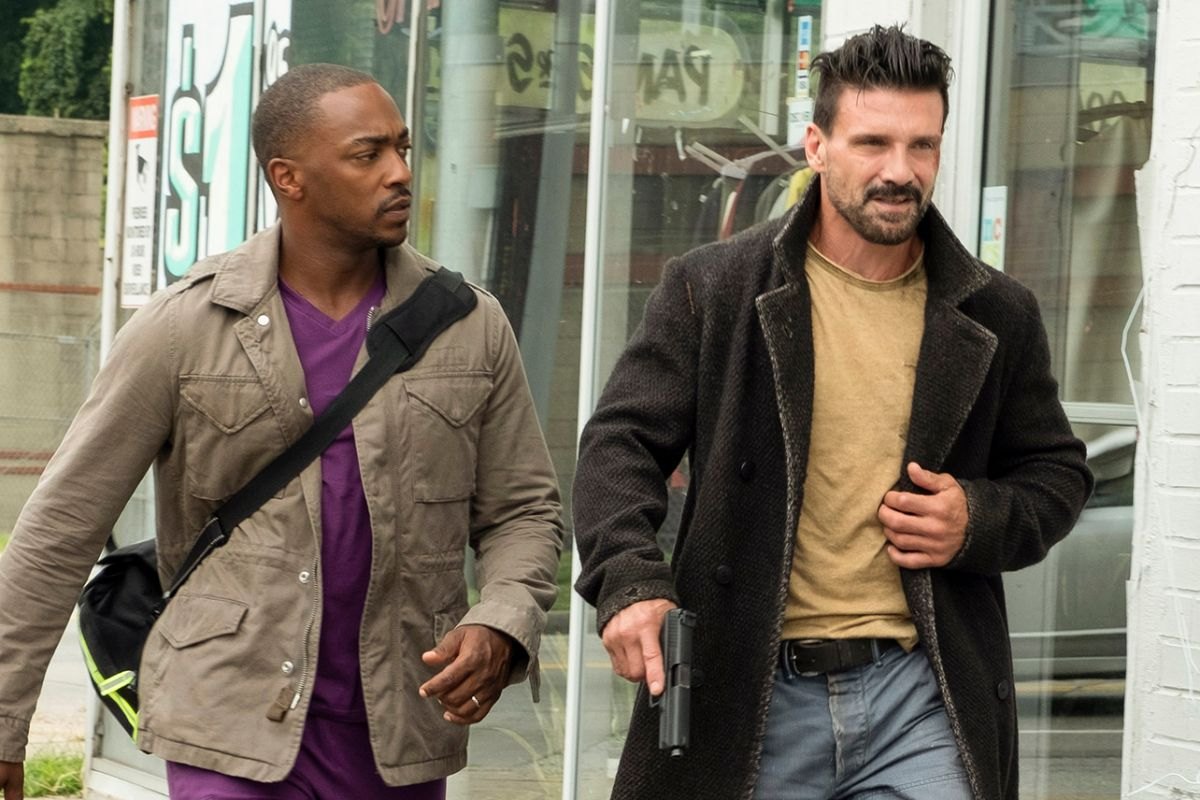 First things first, I will have you know that Netflix hasn't announced one yet, officially. However, it has actually seldom been the case, even for highly anticipated features like 'Bright' or 'Bird Box' that tease an entire universe to be explored in intended sequels, that Netflix has actually gone out on a limb and announced sequels before carefully gauging both the immediate performance and the longevity of the feature on the streaming platform. The announcement follows suite much later, usually.
Along similar lines, and as is true for mostly every sequel in that sense, commerce would matter much more for a sequel to 'Point Blank' than its critical performance, and that might itself be good news for Netflix's latest. While its current RT score stands at an "average" indicating 50%, I am bound to think it will fall as more critics pitch in. My own consensus on the film was not too glowing, and that is putting it mildly, but again, it is just as I said earlier. It will be the money machine that will be at work here, much more than the critical review machine. This position will be clearing up in the days to follow. For now, we work with what we have and what the first movie gives us.
The Ending, Examined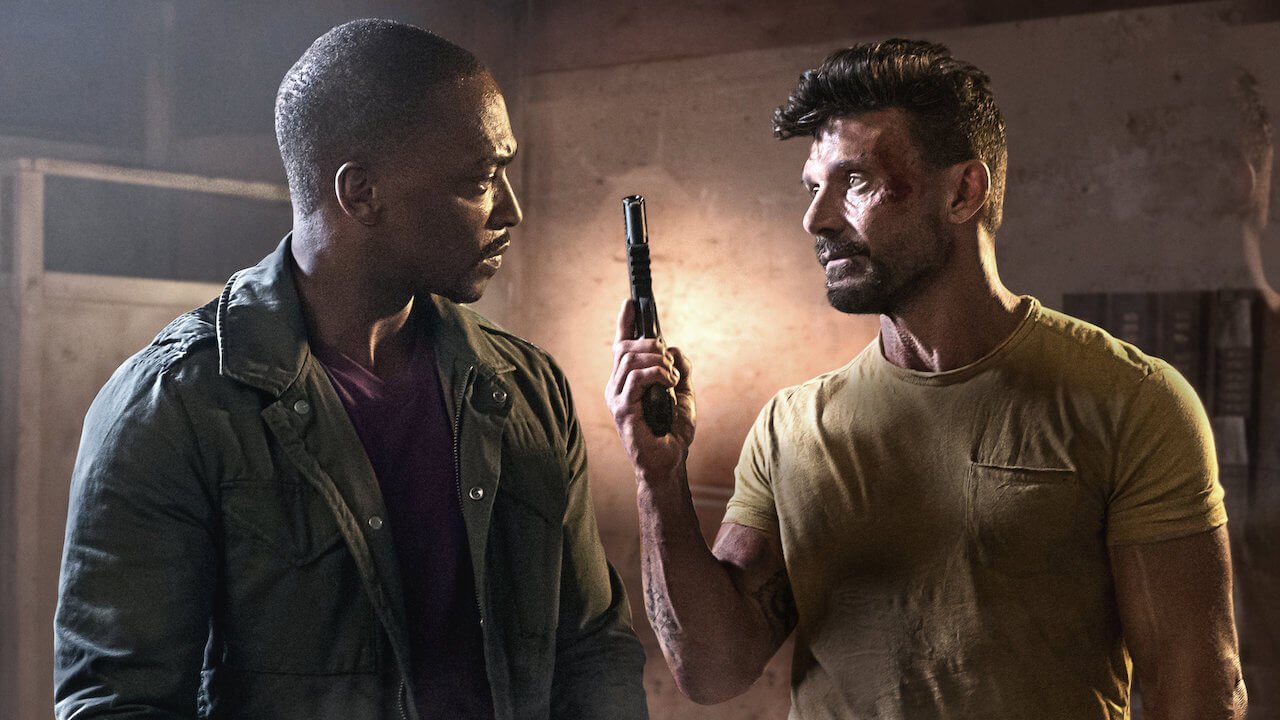 [Possible SPOILERS ahead]
Since we are examining all prospects, let's first analyze the ending. There are no second words on 'Point Blank' being a complete, self-contained movie, even if it leaves a lot to be desired. The ending, however, has a faint hint that might just prove instrumental if the makers want to set up a sequel to the buddy action film. The final frame of the film is Frank Grillo's Abe driving down a long road, seemingly implying that he escaped from the underwhelming frenzy the duo and Big D caused in the finale of the film. However, that wide shot is quickly accompanied by a pan that reveals another pitch black SUV following him closely.
On first look, the SUV looked like a federal vehicle, implying that the case had gone to the big fishes and that Abe would have to be constantly looking over his shoulder just as corrupt cop Regina Lewis said before dying, especially since he still has that flash drive, the MacGuffin in the movie that put into motion the events of this film. While this is certainly the kind of ending that would imply there is a lot of room that the makers wanted to leave for a possible sequel on the off chance that this feature did very well with numbers, there are other things that tell me that a sequel may be coming, regardless. Since we are here and extrapolating, my guess is that a sequel, if it happens, will explore Abe still on the run with the drive, and will eventually and unfailingly involve him crossing paths with Paul. The how and when are questions better answered by the sequel itself, provided it gets made.
Point Blank 2 Cast: Who Can Be In It?
One of the very few reasons that this film might have worked even for the most casual viewers, and in fact, the one reason that would inadvertently draw a significantly greater number of viewers than it would have had it any less popular stars, would be the pairing of Marvel co-stars Anthony Mackie and Frank Grillo. They are, quite literally, the face and the shoulders of the film, and among the few factors that buoy this film from sinking to unfathomable depths, in my opinion ofcourse. Before the makers even think of materialising a sequel, it is absolutely essential for both Grillo and Mackie to be on board, and I see little reason why they'd not be.
Anthony Mackie, infact, is the resident Netflix favourite right now, and it has already been quite a year for him. From taking over the mantle of Captain America from Chris Evans earlier this year in 'Avengers: Endgame', to headlining his own limited series for Disney+ later this year, 'The Falcon and The Winter Soldier', to replacing Joel Kinnaman from the second season of 'Altered Carbon' and signing on a number of other Netflix original films, plus 'Black Mirror: Striking Vipers' in June, this seems to be a dream run for the clearly talented actor. Grillo too is in the limelight with as many as four upcoming films in post-production right now, so clearly both the actors have a number of projects going on for them. The long and short of it is that a sequel, if at all, won't happen without them.
Expect the talented and endearing Teyonah Parris to return in the role of Taryn Bookers too, but I suspect that she might end up having a much smaller role in the sequel compared to the first one, wherein much of the emotional weightage of the film drew from her pregnant condition. As is prudent by now, it would be very, very essential that the makers completely mint the chemistry and the camaraderie between the two leading men, something that was only half-bakedly presented in the first movie, and to be fair, the script didn't allow too much room for it to naturally flourish either. There is a lot of course correction to be done if there is a sequel or follow up. This is where we start from.
Point Blank 2 Crew: Who Can Be Behind It?
A number of critics felt that the director Joe Lynch's background in horror actually helped the case of the movie in being tightly spun with some shocks delivered effectively. I felt quite completely the contrary, and wouldn't be so sure if it was his repertoire. However, history has been witness to similar phenomena when it comes to films and entertainment, and it wouldn't be too much of a stretch if Lynch would return to helm the sequel. The question remains whether he would be still interested, but the answer to that seems currently unavailable, since yet again, there has been no official word.
Point Blank 2 Release Date: When Can it Premiere?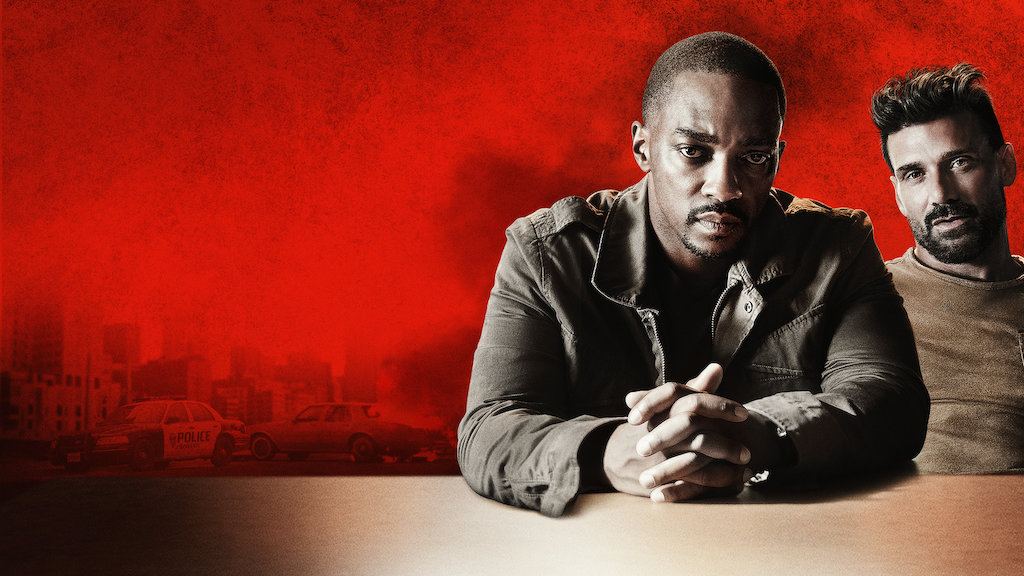 No word on even the announcement of a sequel for now, but if we intelligibly extrapolate, a release date for 2021 shouldn't seem too farfetched, and that is provided that firstly, this film does well while it's still fresh on Netflix, and secondly, the announcement comes sometime within this year.
Read More: Movies Like Point Blank