Priyanka Chopra, the Desi girl, an 'exotic' singer, has taken the world by storm through her singing and acting prowess. She is all this and more, being single-handedly responsible for being crowned as a female superstar in a male-dominated industry. As her show 'Quantico' went off the air, we couldn't stop ourselves from feeling slightly morose. After all, Priyanka worked her way up and the sudden demise of her show was utterly shocking as well as sad for her fans.
However, there is no reason to worry because the actress has projects lined up. So, what is the next Priyanka Chopra movie? Here's the list of upcoming Priyanka Chopra projects that are scheduled to release in the near future. We can only hope that the latest new Priyanka Chopra movies would be as good as some of her recent ones.
Read More: Upcoming Salman Khan Movies
3. We Can Be Heroes (TBA)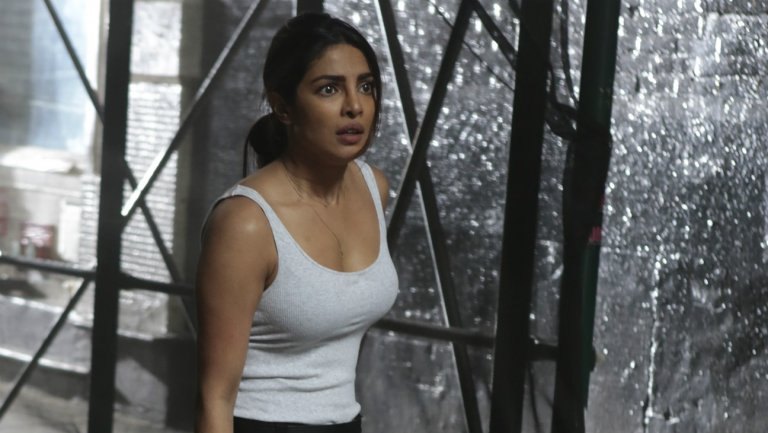 Robert Rodriguez who is known for his exploitation movies like 'Machete', 'From Dusk Till Dawn', as well as his popular franchise movies like 'Spy Kids', is all set to return to the director's chair. The title of his upcoming project is 'We Can Be Heroes', which is reminiscent of David Bowie's song, urging each of us that we have it in us to rise to heroic standards through our actions.
Unsurprisingly, the plot of the movie follows a similar premise. When an alien invasion leads to the kidnapping of all the superheroes on earth, their kids must team up, not just to save their parents, but the world itself. Priyanka Chopra is all set to appear in the movie, though her role remains unspecified. In all likelihood, she will be appearing as one of the heroes who are kidnapped. The action, drama, fantasy also has cast members like Pedro Pascal on board, but Chopra will be sure to shine even amidst illustrious company.
2. Gustakhiyan (TBA)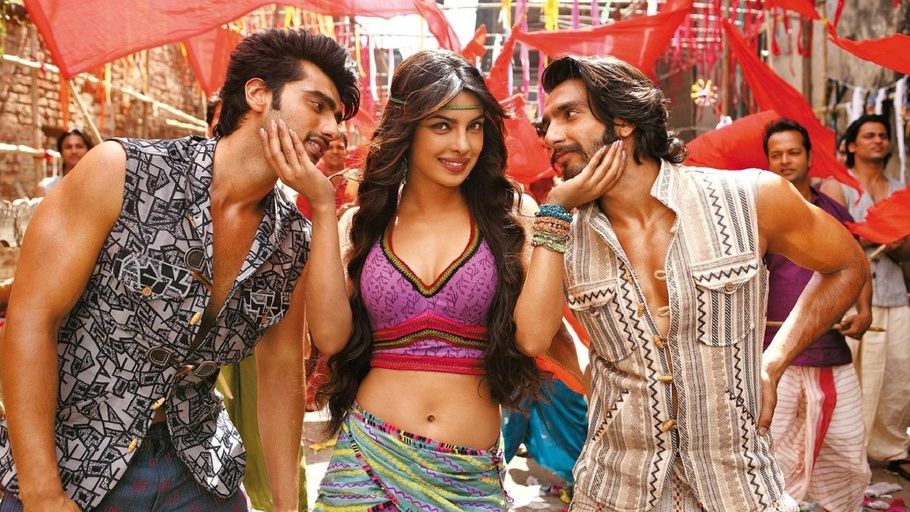 If you missed Priyanka Chopra in 'Padmavat', then don't you worry because she is in talks with Sanjay Leela Bhansali to play the role of Amrita Pritam. 'Gustakhiyan' is about the love story between poet Sahir Ludhianvi and Amrita Pritam. Despite fans being excited about the project, there have been reports of Chopra backing out, due to scheduling conflicts with Bhansali. While nothing is confirmed yet, this definitely does not make 'Gustakhiyan' a high priority on the actress' list, who is now looking to make it big in Hollywood.
Read More: Upcoming Shah Rukh Khan Movies
1. Cowboy Ninja Viking (TBA)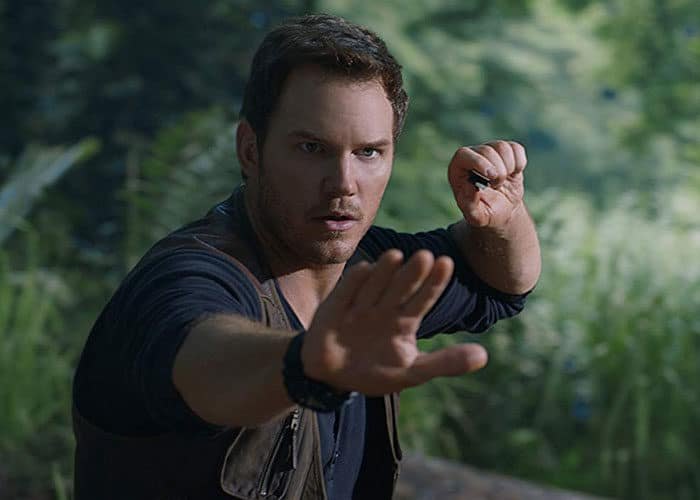 'Cowboy Ninja Viking' is exactly as exciting as it sounds. The action, adventure comedy has Michelle MacLaren at its helm and is technically based on the Image Comics of the same name. The project also sees Chopra's iconic rise in Hollywood as she is set to star alongside Chris Pratt, who the world knows and loves as Star-Lord.
However, the upcoming movie will see Pratt play another soldier, this time pushed to his limit. Duncan is a man who suffers from multiple personality disorder, which allows the government to run some tests on his, thus making him a super-soldier. Now, Duncan has the attributes of a cowboy, a ninja, and a Viking. These warriors have distinctly different fighting styles, which is bound to bring the element of humor in the movie.
While fans are naturally excited for such a potentially big project, and one which takes the comic spotlight away for a moment from Marvel films, there is some bad news. For now, 'Cowboy Ninja Viking' has been shut down, and it remains to be seen if the project is picked up again. Thus, it ranks the lowest in terms of Chopra's priorities, when it comes to upcoming projects.
ALREADY RELEASED
Isn't It Romantic (2019)
If you thought that Priyanka is done with Hollywood already, you would be wrong. She appears in 'Isn't It Romantic', a romantic comedy directed by Todd Strauss-Schulson. The cast boasts names like Adam DeVine, Liam Hemsworth, and Rebel Wilson. Priyanka Chopra is paired alongside Liam Hemsworth, which is quite a sight for sore eyes.
Chopra who has long delivered stellar performances in Hindi movies has managed to carry over her magic to English films as well. 'Isn't It Romantic' released on February 13, 2019, to mark Valentine's Day. Not only did it make the day even more special, but Chopra's performance has ensured that this is one Valentine's Day that we don't forget easily.
Read More: Upcoming Adam Sandler Movies
The Sky Is Pink (2019)
Priyanka Chopra has long been willing to get out of mainstream Bollywood projects, in order to do films or shows that push her talents as an actor. With that in mind, she took up 'The Sky Is Pink', a biographical movie directed by Shonali Bose.
The plot is touching and tells a real love story between a couple, spanning 25 years. The tale is told from the perspective of Aisha, the daughter of the couple, who is diagnosed with pulmonary fibrosis. The movie made its debut at the Toronto Film Festival before being released theatrically on October 11, 2019.
Priyanka Chopra appears in the role of Aditi Chaudhary, Aisha's mother. Chopra's performance in the film has won specific acclaim from the critics, though the film did not perform too well at the box office. It is yet another project that proves her prowess as an actress and justifies why she has reached such meteoric heights in the course of her career.