You probably know Dana Elaine Owens by her stage name, Queen Latifah. She is an American rapper, singer, songwriter, producer, and actress. She was not born in an artistically inclined family but eventually made her way to the entertainment business as a musician before she branched out to be an actress and producer as well.
Queen Latifah chose her stage name Latifah from a book of Arabic names when she was eight. The word means 'delicate' and 'very kind'. The actress has had a starring role in the Fox show, titled, 'Living Single'. The Grammy-award winner also created the daytime talk show 'The Queen Latifah Show', which ran on CBS. However, what helped her gain acclaim as an actress was the role that she played in 'Chicago'. She was nominated for an Academy Award for her performance. Since then, she has appeared in a number of movies like 'Taxi', 'Bringing Down the House', 'Hairspray' and '22 Jump Street'.
Considered as one of hip-hop's pioneer feminists, Queen Latifah has also garnered praise for her performance where she portrayed the blues singer Bessie Smith in 'Bessie', an HBO movie. She did not just act in it, but co-produced it as well, and has won an Emmy for her work in the show. She also appeared in the recently canceled show 'Star'. In her career as a singer and entertainer, Queen Latifah has won and been nominated for several awards. She also has a star on the Hollywood Walk of Fame as of 2006. It is evident that she is a woman who always likes to have a lot on her plate. So now you must be wondering what is the next Queen Latifah movie or TV show? Well, here's the list of upcoming Queen Latifah films and TV shows scheduled to release in 2019 and 2020. We can only hope that the latest Queen Latifah movies would be as good as some of her recent ones.
3. The Clark Sisters: The First Ladies of Gospel (TBA)
'The Clark Sisters: The First Ladies of Gospel' is an upcoming biopic. It will detail the humbling beginnings of the titular sisters and depict how they struggle to find their place. Eventually, they go on to become the best selling Gospel group in the entire world. They have won three Grammy Awards, and it is great that a biopic will give us more insight into their lives.
Queen Latifah is on board as an executive producer. 'The Clark Sisters: The First Ladies of Gospel' is bound to benefit from her involvement because she is someone who understands both the music industry and the show business. Moreover, she has appeared in movies that focus on music and can thus bring her expertise to this project. So we genuinely hope that 'The Clark Sisters: The First Ladies of Gospel' becomes a stunning success under Queen Latifah's guidance.
2. The Tiger Rising (TBA)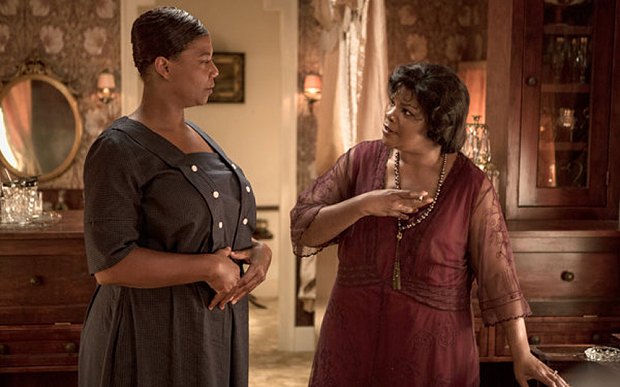 'The Tiger Rising' is an upcoming drama film that stars Queen Latifah, who also serves as an executive producer. It is based on the 2001 children's book of the same name that is written by Kate DiCamillo. The book became a New York Times bestseller. The story of 'The Tiger Rising' follows a 12-year-old boy, Rob Horton, who finds a tiger in a cage in the center of the woods, near his home. Soon after that, he meets Sistine Bailey. This girl is as prepared to express her feelings as Rob is prepared to hide them. Eventually, the two learn to trust each other and become friends as they realize that some things like heartbreaks, memories, and tigers cannot remain caged forever. Queen Latifah plays the role of Willie May, a wise and compassionate woman who works as a chambermaid at a local hotel. She becomes the source of advice, solace, and comfort for the young children.
Read More: Upcoming Molly Shannon Movies
1. Paper Chase (TBA)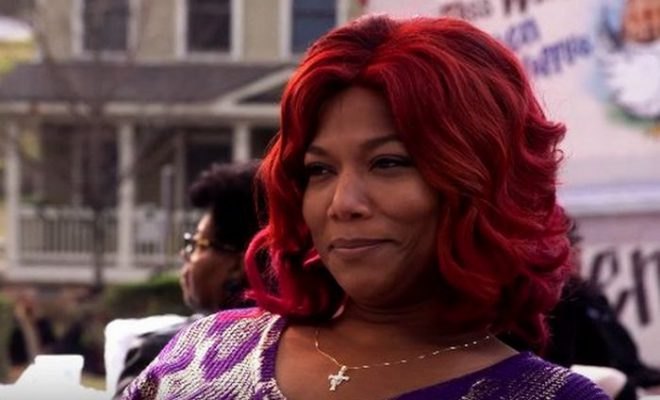 'Paper Chase' is an upcoming drama movie that stars Queen Latifah, who also serves as the producer. The story follows an idealistic New Orleans teenager, Alicia, who is prepared to reinvent herself at Atlanta's Kensington University. When she cannot pay for her tuition fees, Alicia, her cash strapped mother and her friend throw a rager in order to raise the money and make sure that the young girl's college dreams aren't ruined.
ON AIR:
Scream (2015-)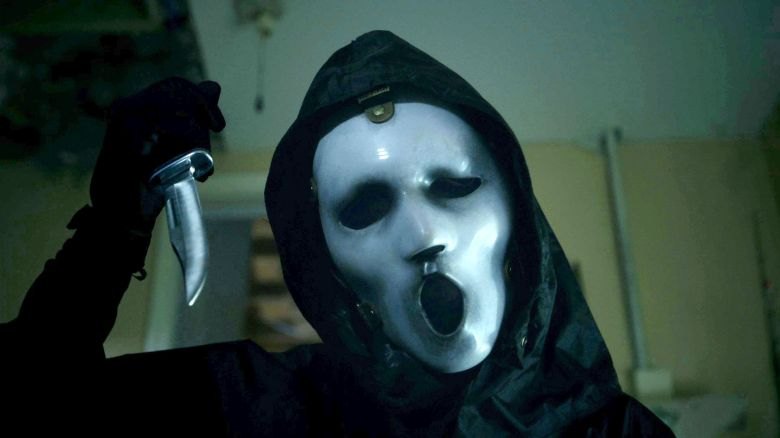 'Scream' is a horror anthology series that currently airs on VH1 but used to air on MTV. If the name sounds familiar it is because the show is linked to the popular slasher movie series of the same name that was made by Wes Craven. It is a serialized anthology show that follows a group of teenagers who are targeted and stalked by a masked serial killer. The first two seasons of the show chronicles the life of Emma Duval, who is a teenager living in the fictional town of Lakewood. She is linked to the horrific events of the town's past. This girl finds herself in a world of peril when a dangerous killer's main obsession begins to take hold after a brutal murder takes place in the present. Realizing that her friends and family happen to be in danger, this teenager sets out in a race against time to uncover the dark mysteries of the town which will help her unmask the horrific Lakewood slasher.
The third season focuses on Deion Elliot. The local footballer who lives in Atlanta happens to be tormented by the events that took place in his tragic past. However, a greater menace soon surfaces when Ghostface uses the footballer's darkest secrets against him and carries out a murderous spree. Deion, trapped in all this, stands to lose not just his future, but also the lives of his family members and friends, who might end up on the list of this terrifying killer. Queen Latifah has been the executive producer for the third season and considering her expertise in the show business, there is no reason why she won't return as an executive producer in future seasons as well. 'Scream' stands to benefit from someone like her.
Read More: Upcoming Jennifer Garner Movies