Rachel McAdams is a prominent Canadian actress, known for her work in Hollywood films. After graduating from a four-year theatre program at York University in 2001, she worked in Canadian television and film productions such as the drama film 'Perfect Pie' released in 2002, for which she received a Genie Award nomination, the comedy film 'My Name Is Tanino' released in 2002, and the comedy series 'Slings and Arrows', for which she won a Gemini Award.
In 2002, she made her Hollywood film debut in the comedy 'The Hot Chick'. She played a catty high school student who swaps bodies with Schneider's character, a small-time criminal. McAdams rose to fame in 2004 with the comedy 'Mean Girls' opposite Lindsay Lohan, Lacey Chabert and Amanda Seyfried, based on Rosalind Wiseman's book Queen Bees and Wannabes. The same year she starred opposite fellow Canadian Ryan Gosling in the romantic drama 'The Notebook', based on Nicholas Sparks' novel of the same name. She played Allie Hamilton, a wealthy Southern belle who has a forbidden love affair with Gosling's poor labourer, Noah Calhoun.
In 2005, she starred in the romantic comedy 'Wedding Crashers' with Owen Wilson, Vince Vaughn, and Bradley Cooper. She played the daughter of an influential politician, who is caught in a love triangle with Wilson and Cooper's characters. The same year she was seen in the psychological thriller 'Red Eye' opposite Cillian Murphy, where she played a young hotel manager who is held captive by Murphy's character while aboard a red-eye flight, and the comedy-drama 'The Family Stone'.
After a two-year break, McAdams starred in two limited-release films in 2008, the film noir 'Married Life' and the road trip drama 'The Lucky Ones'. She returned to prominence in 2009 by appearing in the political thriller 'State of Play', the science-fiction romantic drama 'The Time Traveler's Wife', and the mystery action-adventure film 'Sherlock Holmes'. In 2010, McAdams appeared in her first star vehicle, the comedy 'Morning Glory'. She then had starring roles in the films 'Midnight in Paris' released in 2011, 'The Vow' released in 2012, and 'About Time' released in 2013.
In 2015, her highest profile roles were in the second season of the HBO crime drama 'True Detective', and as journalist Sacha Pfeiffer in the drama 'Spotlight'. For the latter, she was nominated for the Academy Award for Best Supporting Actress. In 2016, she played Christine Palmer in the Marvel Cinematic Universe superhero film 'Doctor Strange'. In 2018, she starred in the comedy 'Game Night' and the romantic drama 'Disobedience'.
At this point, you might be wondering what is Rachel McAdams' next film. Well, we have the full details. Recently, details were revealed about the latest new Rachel McAdams' film. Here it is.
Sherlock Holmes 3 (2020)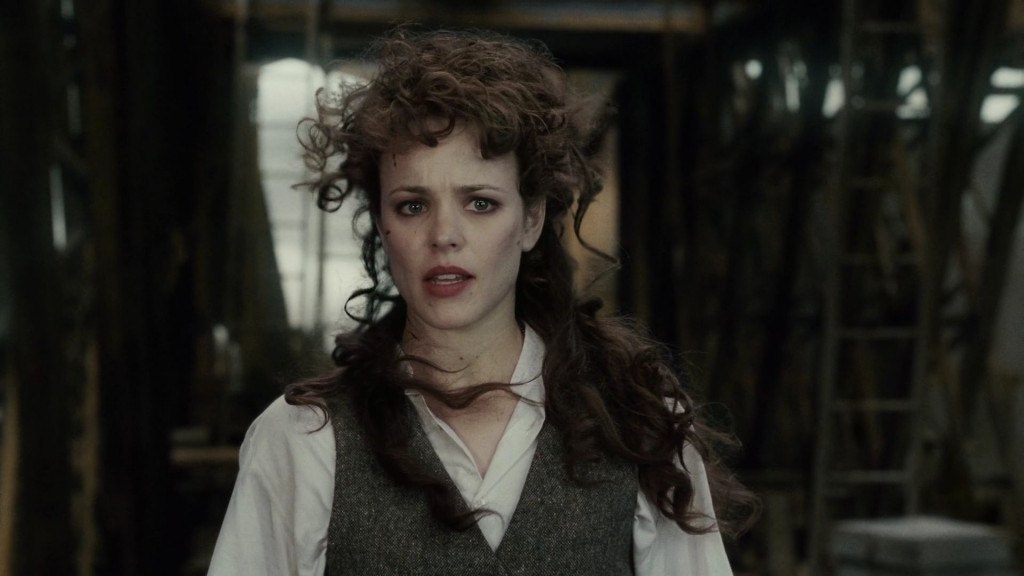 'Sherlock Holmes 3' is an upcoming period action mystery film to be directed by Guy Ritchie and is the sequel to the 2011 film 'Sherlock Holmes: A Game of Shadows'. It features the Sherlock Holmes and Dr. John Watson characters created by Sir Arthur Conan Doyle. In October 2011, Warner Bros. hired Iron Man 3 writer Drew Pearce to work on a screenplay. Then in 2016 it was announced that 'Sherlock Holmes 3′ would use the writers' room model usually employed to create a TV series. This team of writers would include Gary Whitta, Geneva Robertson-Dworet, Nicole Perlman, Kieran Fitzgerald and Justin Malen.
Robert Downey Jr. and Jude Law are both coming back for the third film to reprise their roles of Sherlock Holmes and Dr. John Watson respectively. There is no information on whether Kelly Reilly (Watson's wife Mary), Stephen Fry (Sherlock's brother Mycroft) or Eddie Marsan (Inspector Lestrade) will return to reprise their roles or not. Rachel McAdams has been strongly rumoured to have a screen presence in the movie as Irene Adler.
'Sherlock Holmes 3' has set a December 25, 2020 release date. Based on current schedules it will be up against James Cameron's 'Avatar' sequel, Sony's monkey-based musical animation 'Vivo' (both December 18) and 'Sing 2' (December 25).
Read More: Robert Downey Jr. Upcoming Movies