Rachel Weisz has been one of the most prominent British actors in the past few decades. Even though her fame catapulted with the Mummy series, Weisz has been giving incredible performances in films, TV shows, and theatre well before and well after her last appearance in 'The Mummy' series. Rachel Hannah Weisz was born in London and worked her way through British theatre and showbiz industry. Her attractive looks and culturally enriched family helped her in forming an acting career at a very early stage. She started with theatre, and after producing solid performances in British theatre, she moved on to the big screen.
Weisz had minor parts in BBC series and movies but her breakthrough role definitely came in 'The Mummy' (1999). She appeared as Evelyn Carnahan opposite to Brandon Fraser's Rick O'Connell. 'The Mummy' is an action-horror film that deals with Hamunaptra's catastrophic events after Imhotep is awakened during an archaeological dig. Evelyn Carnahan is an Egyptologist and the love interest of Rick O'Connell in the film. Weisz's portrayal of the character garnered her fame, as the film went on to collect more than 400 million dollars at the worldwide box office. 'The Mummy' became an iconic milestone that gave birth to a trilogy, a spin-off, and video game adaptation. She also returned for the sequel but turned down the third film due to script issues. Considering its performance after release, we can't blame her entirely.
Rachel Weisz has also shown her caliber in diverse films. She also has appeared in films like 'Enemy at the Gates' (2001), 'Sunshine' (1999), 'About a Boy' (2002), 'The Constant Gardener' (2005), and in her former partner Darren Aronofsky's magical realism movie, 'The Fountain' (2006). In recent years, she seems to have widened her spectrum with diverse films like 'The Lobster' (2015), 'Disobedience' (2017) and 'The Favourite' (2018). She has been nominated for the Academy Awards two times, winning one for 'The Constant Gardener'. So now you must be wondering what is the next Rachel Weisz movie or TV show? Well, here's the list of upcoming Rachel Weisz films and TV shows scheduled to release in 2019 and 2020. We can only hope that the latest Rachel Weisz movies would be as good as some of her recent ones.
1. Black Widow (2020)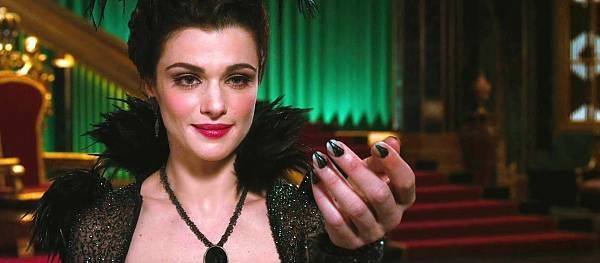 This is Rachel Weisz's biggest upcoming movie and we are really excited about this one. This could well be a career-defining role for her. 'Black Widow' follows the journey of the eponymous character, Black Widow aka Natasha Romanoff. The film is set in the Marvel Cinematic Universe (MCU). The standalone movie will depict Black Widow's past journey as we have already seen the conclusive end to the much-loved character in 'Avengers: Endgame' (2019). Played by Scarlett Johansson, Natasha Romanoff is a spy-cum-mercenary who has been appearing in important roles throughout the years in MCU and she deserved a standalone movie, if not in life, but at least in her death.
The 'Black Widow' movie will trace back many events that have already been hinted in MCU. We may see her much talked about Budapest mission and her traumatic childhood training programs as hinted in 'Avengers: Age of Ultron' (2015). The film is confirmed to set after 'Captain America: Civil War' (2017) and before 'Avengers: Infinity War' (2018). So we will get to know about the consequences of her decision to stand with Captain America regarding Sokovia Accords. The main antagonist of the film is expected to be the Taskmaster. The film will showcase Red Guardian, a Russian equivalent to Captain America, Yelena Belova, another alumnus of Black Widow program, and Melina.
Yelena Belova and Natasha Romanoff have a complex history. They are sometimes referred to as "sisters" but they've been seen going for the throat of each other quite a few times. Taskmaster is the villain in Marvel Comics, who had been injected with an alternate Super-Soldier serum made by the Nazis. He can mimic any move of the opponent in a fight, making him one of the most significant villains in MCU canon. Taskmaster may find another likely ally against Natasha, and that is Melina. Melina aka Iron Maiden is another rogue assassin from the Black Widow program who has a deep-seated hatred for Natasha.
Apart from Scarlett Johansson reprising Natasha Romanoff aka Black Widow, David Harbour of 'Stranger Things' will play the Russian super-soldier, Red Guardian. Florence Pugh will portray the role of Yelena and Rachel Weisz will play Melina. Weisz herself has confirmed that there will be multiple Black Widows in the movie. We can't wait to see Weisz going toe to toe against Johansson. Cate Shortland will direct the movie with a screenplay from Jac Schaeffer. 'Black Widow' was announced at this year's San Diego Comic-Con and more details about the film and a secret teaser were released in the recently concluded D23 Expo.
ALREADY RELEASED:
The Favourite (2019)
'The Favourite' created a lot of buzz during the recent Academy Awards and rightly so. The periodical drama about the 18th century Queen Ann and two cousins was lauded for being a powerful women-oriented film. Olivia Colman bagged Oscar in leading role for her performance and Rachel Weisz through her multi-layered performance also got nominated in the supporting role category.
Read More: Upcoming Eva Longoria Movies