Rashida Leah Jones or Rashida Jones is an American actress, writer, and producer. Born in Los Angeles, California, Jones comes from a family with artistic inclinations. Her mother, Peggy Lipton, is an actress, and her father Quincy Jones is a famous musician and record producer. Rashida Jones took up acting in her school days. Growing up in Bel Air, Jones went to Harvard for higher education and wanted to be a lawyer. However, she was disillusioned by the O.J. Simpson trial. Jones drew attention to herself when she wrote an open letter to Tupac Shakur, who made scathing remarks about Jones' parents. However, they went on to become friends and Tupac was dating Kidada Jones, Rashida's sister, an actress herself, at the time of his death. While at Harvard, Rashida continued acting and finally decided to transition completely to performing arts.
Her professional acting debut was in a miniseries titled 'The Last Don', based on Mario Puzo's work. She went on to appear in 'Freaks and Geeks' and 'Boston Public' after that. Apart from television shows, Rashida Jones also appeared in Steven Soderbergh's 'Full Frontal'. However, Jones remains best known for her appearances in 'Wanted', a police drama, after which she appeared in 'The Office'. She also played the part of Ann Perkins in 'Parks and Recreation'. Rashida Jones has lent her voice to 'Robot Chicken', an Adult Swim show.
Jones has also appeared in films like 'Friends With Benefits' and 'The Social Network'. As far as television shows are concerned, she plays the part of Angie Tribeca in the comedy series of the same name. It is evident that Jones is a talented and busy woman. So now you must be wondering what is the next Rashida Jones movie or TV show? Well, here's the list of upcoming Rashida Jones films and TV shows scheduled to release in the near future. We can only hope that the new Rashida Jones performances would be as good as some of her recent ones.
4. Spies in Disguise (2019)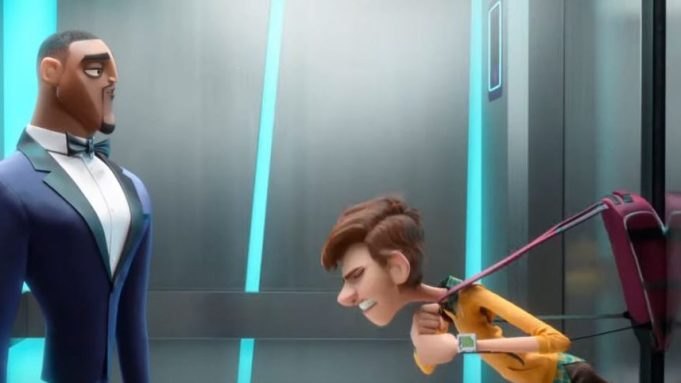 'Spies in Disguise' is an animated action movie that is slated to come out on December 25, 2019. It is based on Lucas Martell's 2009 animated short titled 'Pigeon: Impossible'. The story is about the world's best spy who is turned into a pigeon and must rely on his nerdy tech support to save the day. Basically, the world relies on the super-spy Lance Sterling to save the day from grave threats. In turn, Lance depends on Walter Beckett, a young scientist with the necessary technical smarts to make great gadgets for Lance's missions.
However, one of Beckett's experiments goes wrong, when the 'biodynamic concealment' he comes up with is ingested by Lance, turning him into a pigeon. The spy must now find a way to save the world while being trapped in the body of such a small animal. Rashida Jones lends her voice as Marcy Kappel, a Secret Agent who is part of Lance's world of undercover operations. Undoubtedly, the actress will be looking to amaze us with her performance.
3. Duncanville (2020-)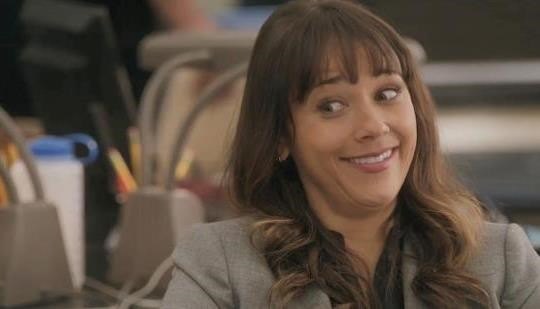 'Duncanville' is an upcoming animated sitcom that is slated to debut in February 2020. It focuses on the life of Duncan Harris, an average 15-year-old boy. The series revolves around his family and friends. Basically, Duncan dreams of making it big in life without having to wear a suit and a tie. The series focuses on his dreams and depicts how he sets about achieving them. Rashida Jones lends her voice to the character of Mia and the actress will be looking to make a mark with her performance.
Read More: Upcoming Anya Taylor-Joy Movies
2. On the Rocks (2020)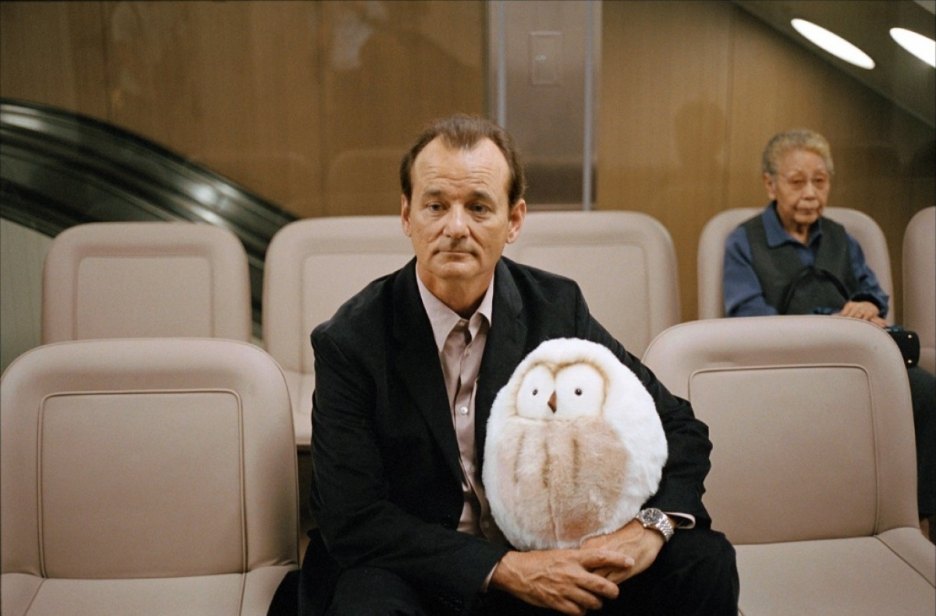 'On the Rocks' is an upcoming adventure-comedy and drama movie that is being helmed by Sofia Coppola. The film revolves around a young mother who reconnects with her father, who is larger than life and somewhat of a playboy. Together, they embark on an adventure through New York. Rashida Jones stars as Laura and will be looking to deliver an outstanding performance, especially since she appears alongside the likes of Bill Murray.
Read More: Upcoming Rachel Weisz Movies
1. Black Excellence (TBA)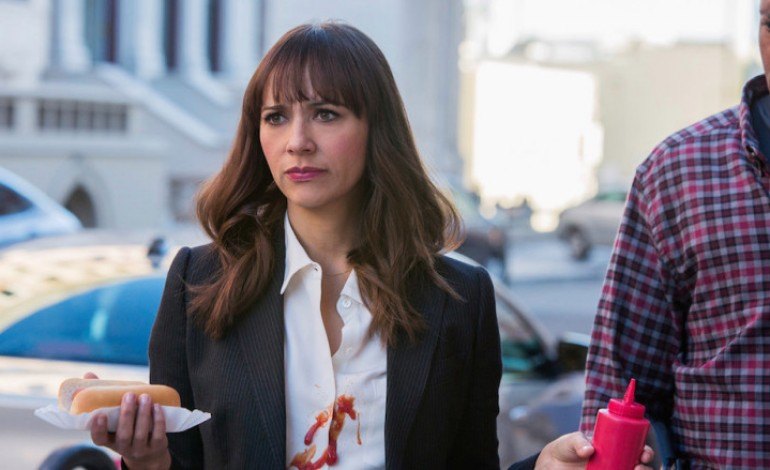 'Black Excellence' is an upcoming comedy that has been ordered by Netflix. It comes from Kenya Barris, best known for 'Black-ish', and the series will document Barris' highly irreverent and honest, but flawed approach to parenting, race, culture, and relationships. The show promises to pull back the curtain, rebooting family sitcoms in a way we have never seen before. Rashida Jones will be looking to elevate the overall experience of the show with a stellar performance.
Read More: Upcoming Anna Paquin Movies
ALREADY RELEASED
The Sound of Silence (2019)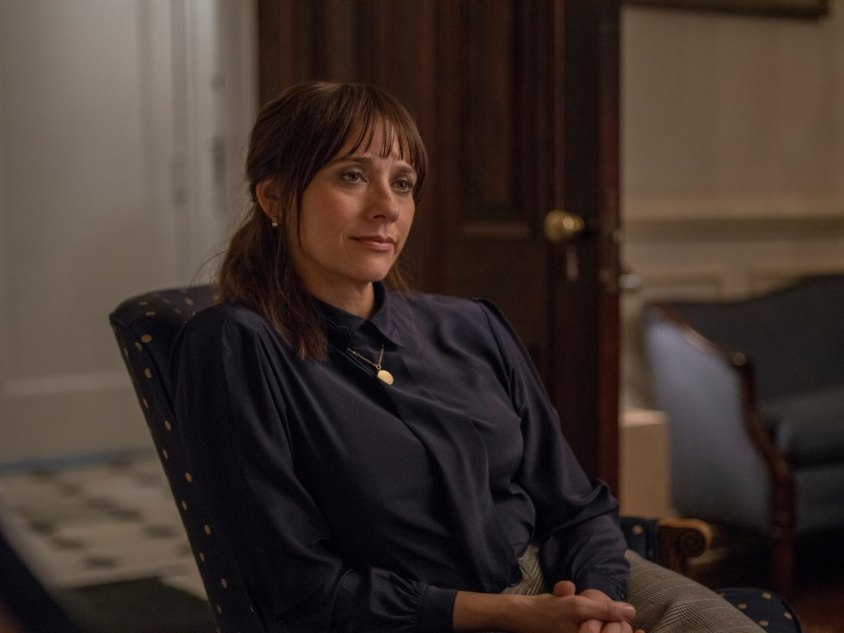 Directed by Michael Tyburski, the drama is based on the short film by Ben Nabors. The movie tells us a touching tale of Peter Lucian, a 'house tuner', who works on the sonic environments of homes. Lucian is determined to catalog the numerous sounds that are nearly undetectable but exist in a symphony even in moments of silence. He works as a home tuner in New York City, studying how the discordant ambient noises, which can be wind chimes to humming electrical appliances, adversely affect his clients' moods.
Lucian is methodical and obsessed with harmonies. Life throws a curveball his way when he signs on to help a lonely woman who is plagued by chronic exertion. This is Ellen, and on taking the case, he realizes that there are some mysteries of human emotions that are deeper than the mysteries of sound. Overall, the touching movie invites us to look at the world from a fresh perspective as Lucian adjusts to accepting that dissonances are part and parcel of life.
The role of Ellen is played by Rashida Jones and she delivers an understated but powerful performance, with emotions bursting forth despite being tightly reined in. 'The Sound of Silence' released on September 13, 2019.
Between Two Ferns: The Movie (2019)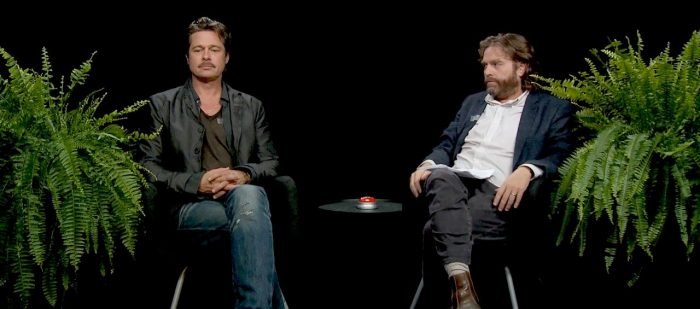 'Between Two Ferns: The Movie' is a comedy film that arrived on Netflix on September 20, 2019. It tells the story of Zach Galifianakis who had dreams of becoming a star. However, when Will Ferrell discovered his public access television show, 'Between Two Ferns' (which actually exists) and uploaded it to 'Funny Or Die', Zach became the laughing stock since the videos went viral.
In order to restore his reputation, Zach and his crew take a road trip to conduct a series of interviews with high profile celebrities. If you have seen 'Between Two Ferns' you will know exactly the kind of questions you are in for, as Zach reprises the role of the antagonistic host asking inappropriate questions. Rashida Jones is one of the celebrities interviewed and appears as herself in the aforementioned project.
Klaus (2019)
'Klaus' is an animated Spanish film that released on November 15, 2019. It tells the story of a postman who is posted to a town in the north and becomes friends with a reclusive toymaker. If the name is not a big enough hint, you should know that the movie deals with Santa Klaus and the postman who is sent to the frozen town in the north finds his hideout. Rashida Jones appears in the role of Alva in the movie and has delivered an impressive performance.