Born in New Jersey, Ray Liotta is an American actor and producer whose most notable appearance came in the form of the notorious criminal, Henry Hill in Martin Scorsese's 'Goodfellas.' Adopted by Mary and Alfred Liotta, Ray learned that he was half-Italian and half-Scottish when he located his biological mother in the early 21st Century. Having graduated from the University of Miami with a degree in fine arts, he participated in numerous musicals as a college student.
He began his career in a soap opera titled 'Another World' after which he shifted his focus to movies. He played his first pivotal role in the movie, 'Something Wild', a portrayal that earned him a Golden Globe nomination. However, he was noticed for his performance seriously in the 1997 movie, 'Copland' during which he also got the opportunity to share screen space with Robert de Niro and Harvey Keitel.
Some of his other remarkable performances include his portrayal of the American baseball player, Shoeless Jack Jackson in 'Field of Dreams,' a police officer in the psychological thriller, 'Unlawful Entry' and Paul Krendler in 'Hannibal.' Interestingly, a fact that many people aren't aware of is that Liotta was the voice-over-artist for the video game, 'Grand Theft Auto: Vice City's' central character, Tommy Vercetti. He was also a voice-over artist for an episode of 'SpongeBob SquarePants' where his character was a gang leader.
Moreover, he stepped into the shoes of Frank Sinatra for a television movie, 'The Rat Pack' and also played himself for the sitcom 'Just Shoot Me.' He co-starred with Al Pacino and Channing Tatum for the first time in his career with 'The Son of Noone.' Plus, for the black comedy film, 'Observe and Report,' Liotta played the antagonist's role. The movie had an impressive cast including Seth Rogen and Jonah Hill. More recently, he appeared in 'Shades of Blue' alongside Jennifer Lopez in 2016. The New Jersey actor has an active career and a string of exciting projects lined up for the future. He is known for his portrayal of tough characters on the verge of "losing it."
Liotta married the actress Michelle Grace who has starred in movies like 'The Rat Pack' and 'Narc.' Unfortunately, their marriage could only last seven years with the couple filing for divorce in 2004. Listed below are the upcoming projects that the actor is going to be a part of. Undoubtedly, he will amaze us, as he always has.
Read More: Upcoming Al Pacino Movies
5. Marriage Story (2019)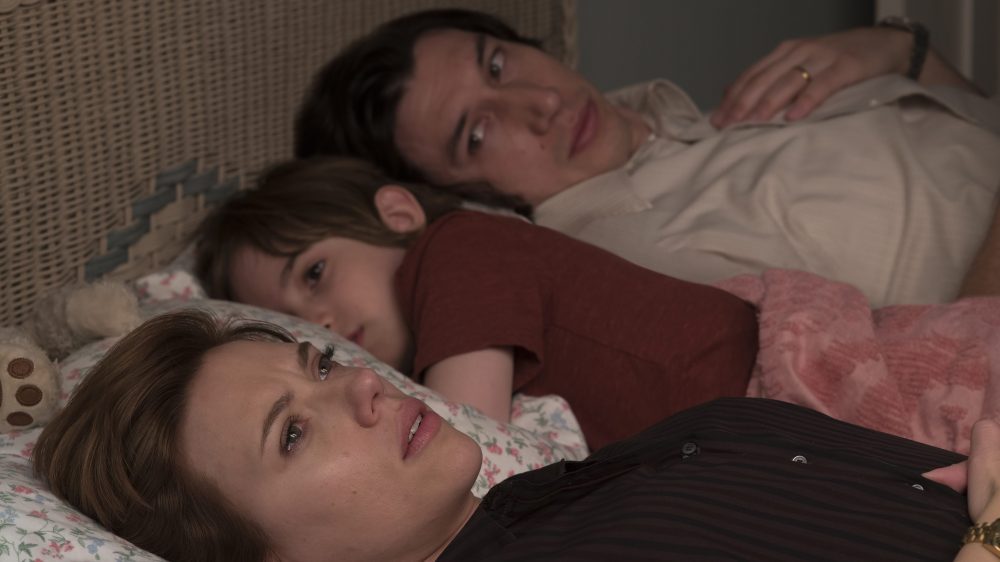 'Marriage Story' is a comedy-drama starring Scarlett Johannsson and Adam Driver. Directed by Academy Award nominee, Noah Baumbach, this movie has been labeled as one of his best works by several critics. A tale about a couple going through a divorce, it has been praised for its touching and realistic portrayal of dying love and marriage with the lead actors being acclaimed for their heart-breaking performances.
Playing Adam Driver's divorce lawyer, Ray Liotta's performance was also noted for his on-screen energy. According to Rolling Stone, "It's the kind of movie that will take a piece out of you." The movie has been released for a limited theatrical run as of November 6, 2019. It will be heading to Netflix for international distribution as of December 6, 2019.
4. The Many Saints of Newark (2020)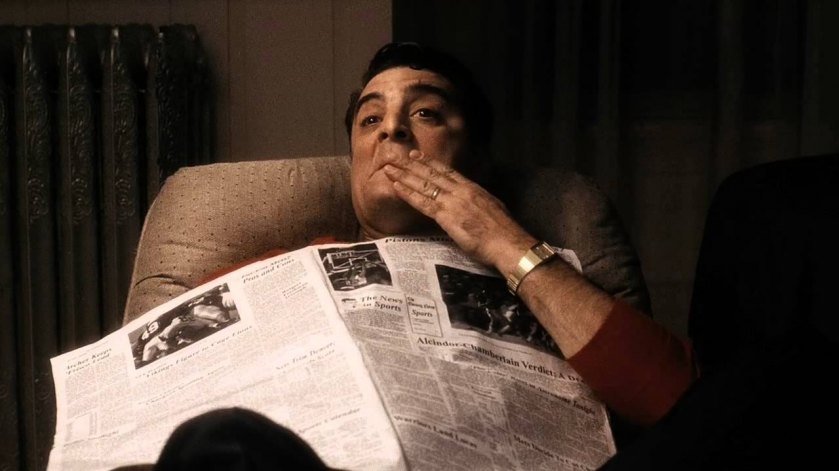 'The Many Saints of Newark' might be Ray Liotta's most exciting upcoming project. This film is meant to serve as a prequel to the extremely popular television show, 'The Sopranos.' Exploring the rise of the New Jersey mob boss, Tony Soprano, it stars notable actors such as Alessandro Nivola and Leslie Odom Jr. With a screenplay by David Chase, audiences can expect a quality film, given the fact, 'The Sopranos' is considered to be one of the best television shows ever made.
While the show's major conflict was Tony Soprano's management of his professional life as a gangster and his personal life as a married man with two kids, 'Many Saints of Newark' will transport viewers back in time to the '60s and the '70s during the Newark riots. Currently, the movie is in its post-production phase. It is slated to release on September 25, 2020.
Read More: Upcoming Millie Bobby Brown Movies
3. Broken Soldier (TBA)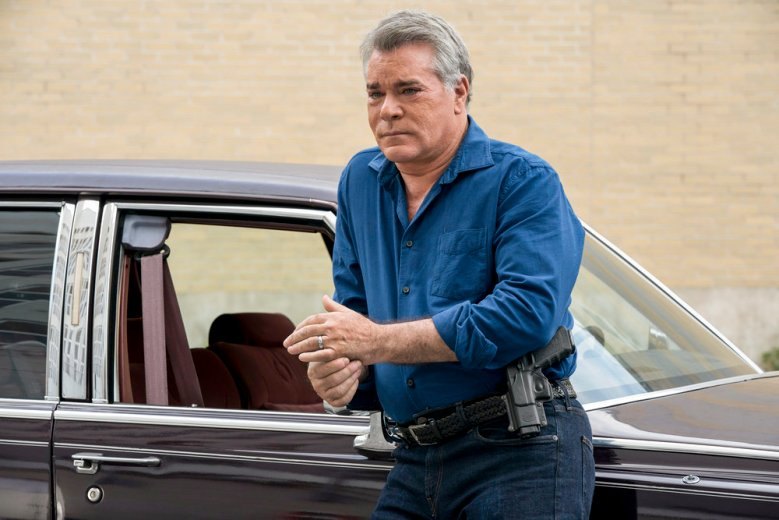 Ray Liotta has completed shooting for an upcoming movie titled 'Broken Soldier.' Although a release date has yet to be finalized and most of the details about the movie are being kept under wraps, we do know that the 'Game of Thrones' actress, Sophie Turner will play the lead role.
As the title of the movie suggests, the film is about a soldier, suffering from PTSD and his newfound friendship with a teenage girl, played by Turner. 'Broken Soldier' will be Matthew Coppola's first venture as a feature film director. He has previously worked as a producer and writer for a handful of movies and the director for a short film, 'The Patient.'
2. Hubie Halloween (TBA)
Next, Ray Liotta will feature in the Netflix comedy film, 'Hubie Halloween.' The movie will see Liotta share screen space with A-list actors like Adam Sandler, Kevin James, Steve Buscemi, Maya Rudolph, and several others. Sandler will essay the role of a whimsical yet well-intentioned person who finds himself embroiled in a murder case during Halloween.
Having been shot in Massachusetts, this movie tells a typically small-town tale where everyone knows everyone and nothing remains a secret for too long. Sandler was also responsible for writing the movie's screenplay.
1. El Tonto (TBA)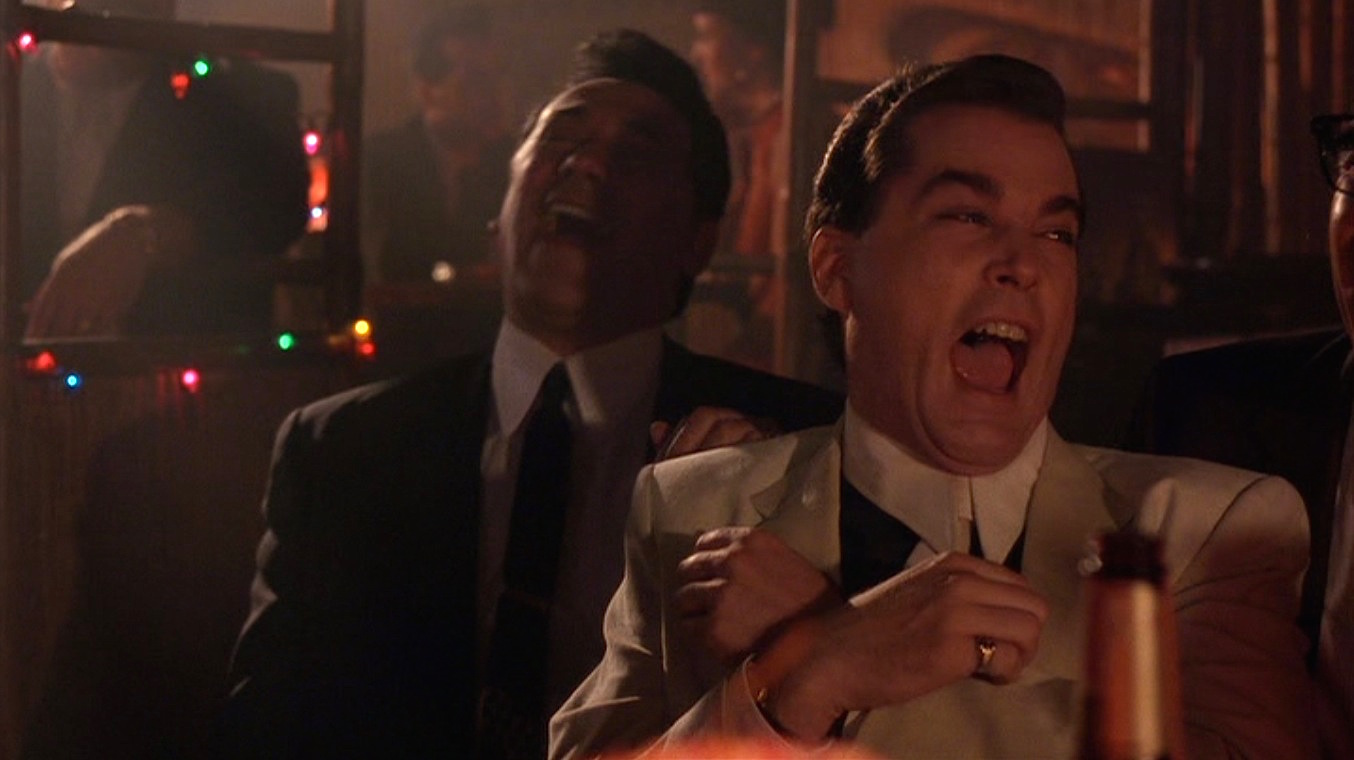 Charlie Day, of 'Horrible Bosses' fame, returns to make the audiences laugh their guts out yet again with this comedy about a deaf and dumb character who turns into a celebrity and then loses it all away. It also stars actors like Kate Beckinsale apart from the professional wrestler, Randy Orton who will be seen in a minor role.
This movie will also mark Charlie Day's directorial debut who has penned the movie's screenplay. Shooting for the movie began in September 2018 and it is currently in its post-production stage.
Read More: Upcoming Natalie Portman Movies