I have already stated in my explainer how much I liked 'Ready or Not', and more importantly, how much more fun I had watching this wonderfully weird, bloody and terrifically timed comical game of hide and seek. In a few years from now, the horror-comedy genre may too appear to be overstuffed, since this is a formula that clearly works, and will have filmmakers rallying towards it. However, as opposed to, say the 'It' movies, where the gags and the horror are completely separate, 'Ready or Not' derives most of its laughs from the unexpectedness of events and the chaotic situations in which they ensue, all of them pretty bloody, working more finely along the lines of a black comedy, much like the fantastic 'In Bruges'.
Coming to the actual possibility of a sequel happening, 'Ready or Not' would be the latest film to come in between the Disney Fox vortex, with its fate now lying within the grasp of the mouse house. Walt Disney Pictures distributed this one too, but it's hard to think they'd be willing to invest on a sequel of a film that basically is the complete opposite of everything that Disney has come to represent over the years.
On the other hand, ideals aside, looking at it purely through a commercial lens, 'Ready or Not' yielded roughly seven times its investment at an absolutely minimal cost of $6 Million. That's a small amount to shell out if you ask me for a multi-billion conglomerate, in an effort to keep an independent branch of cinema going. Seeing as though this speculative discussion is never ending, we delve into some concrete data about a possible sequel and everything we know about it. Read on.
Ready Or Not Sequel Plot: What Can It Be About?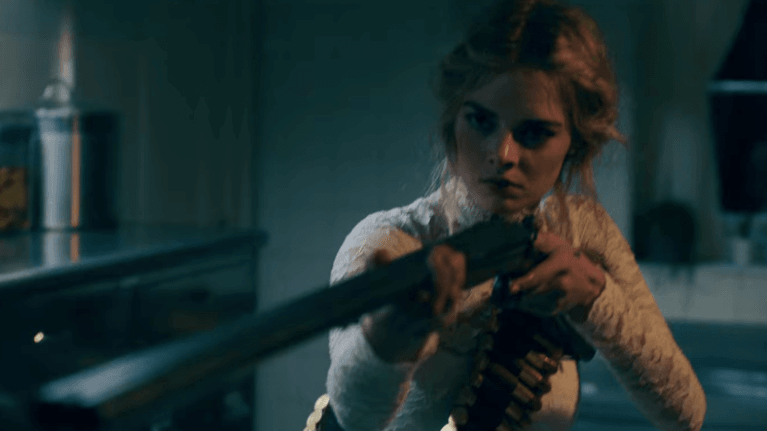 'Ready or Not' is not your typical franchise film that would warrant a sequel, but its commercial success and the heaps of critical praises would sure prompt the makers to think about one. If not a direct sequel seeing as though most of the people involved exploded to decorate the walls of the Le Domas mansion, then maybe a spinoff. Interestingly enough, 'Ready Or Not' was envisioned with a different ending, wherein Alex does end up stabbing Grace through the heart, killing her and then sacrificing her.
The directors envisioned the final bits of the film to be much darker than what we got, with the Le Domas family present in a large ballroom like setting with other people of wealth and influence, at a "Le Bail Conference" of sorts. And that is exactly where I think a possible route for a sequel could stem from.
Tyler Gillett, one of the trio of directors constituting Radio Silence had this to add about the possibility of a sequel: "The way we always sort of imagined it is, you know when Tony is spinning the yarn about the history of this box and how it came into their family, that whatever it was in that instance, in that deal between Victor and Mr. Le Bail, that sets off that family's specific trajectory of wealth, and maybe that's different for every other family that's made a deal with Mr. Le Bail. We also just loved this off-screen story of what are these other families? What are these other titans of industry, how does this game manifest in their lives?"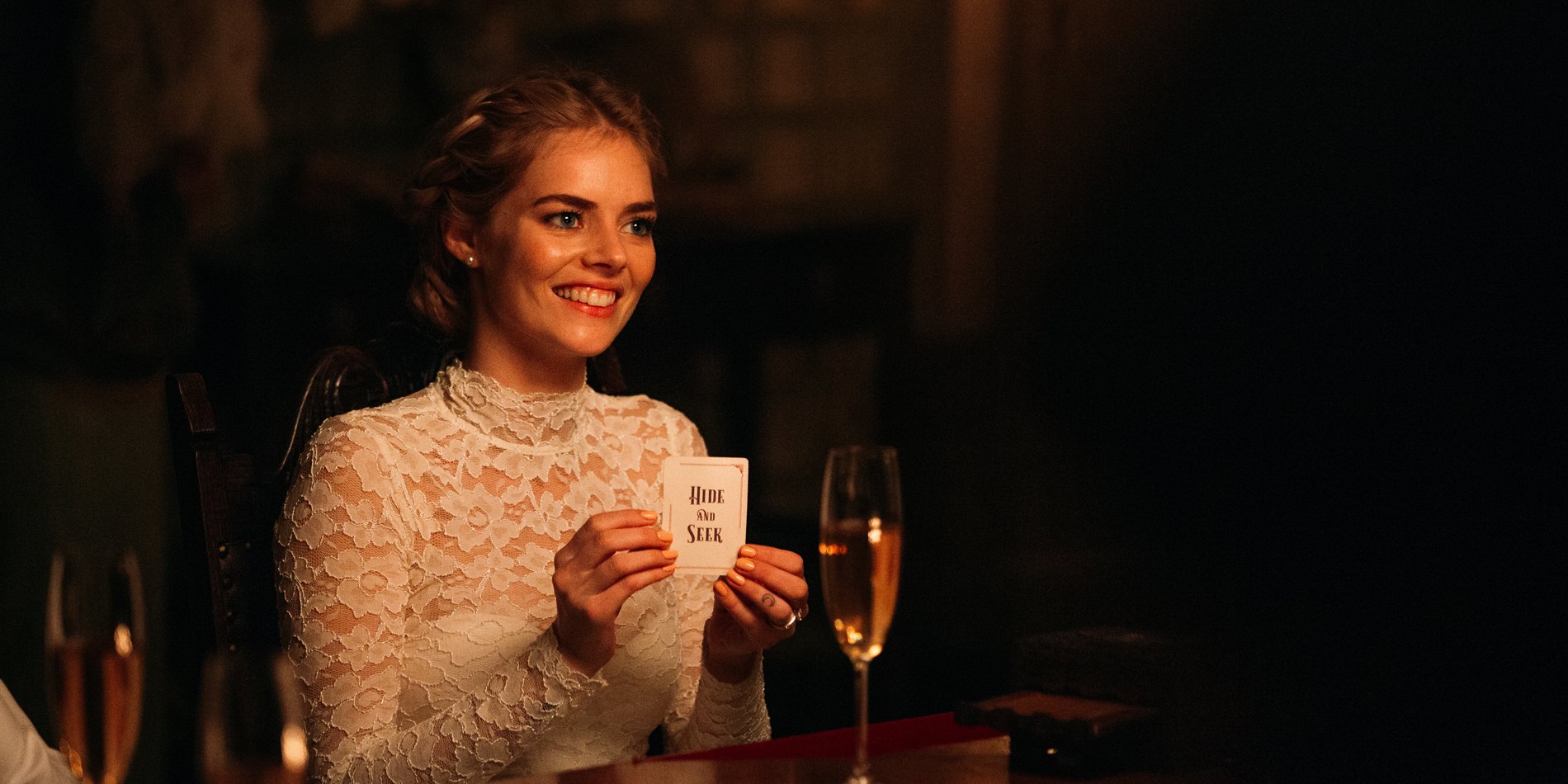 Personally too, I feel that is a superb train of thought. Remember that one scene where the Le Domas' discuss their impending doom and contemplate on how to kill Grace, realising that the threat on their lives was very real since another wealthy patronage found their end in gruesome ways, failing to perform the satanic ritual? That could be the very spinoff sequel we are talking about. Added to that, the Le Domas had to play Hide and Seek since they owed their fortune to games. Imagine the same setting for a family that made its fortune through oil, or railroads. Giddy with the possibilities here.
Then ofcourse, there is the more conventional route of sequelising Grace's story after surviving the horrific night with the Le Domas'. "We've talked a lot about what happens to Grace after the fact," Gillett said. "She's the only surviving member of the Le Domas family. She obviously has a marriage certificate. Does she inherit the wealth of this family? And what does she do with that wealth and how does she get past [that]?
Ready Or Not Sequel Cast: Who Can Be In It?
The only member from the original cast one could be pinning to return would be Samara Weaving, seeing as though she was the only one to have survived the blood fest that ensued at dawn in the Le Domas household. The capacity in which she would return though is a question, and could go one of two ways as described above.
Ready Or Not Sequel Crew: Who Can Be Behind It?
If a sequel happens, one can be sure that the three directors from Radio Silence would be returning to helm a second feature, including Matt Bettinelli-Olpin, Chad Villella and Tyler Gillett, with Fox Searchlight producing.
Ready Or Not Sequel Release Date: When Can It Premiere?
Our yardstick here would be the fact that 'Ready or Not' took 25 days to shoot, and took roughly three to four months in post-production. Given that it is fast-tracked, a late 2021 release date would be the maximum threshold for another film in the same vein to come out.
Read More: Bird Box Sequel | The Mummy Sequel