If you have seen 'Ready Player One' last year on the most technologically equipped setup possible, just as me, then you would be on board when I spend roughly half of the length of this article just raving about the first one, and what a "complete" movie-going experience it was. 'Ready Player One' is, in my opinion, what every modern blockbuster should aspire to be. It isn't perfect, but it is perfectly entertaining, has a more than serviceable plot that actually makes sense, top-notch special effects, has technical wizardry at display, and tight direction that seldom squanders even when the script does. The first fifteen minutes are especially enthralling.
The video game fan in me couldn't have asked for a better film, and all the pop culture references of the 80s and 90s including The Iron Giant, 'The Shining' hallway scene and many more had me giddy in my seat with excitement. Even apart from those, 'Ready Player One' remains one of the most fun sci-fi adventure movies of last year, and it wouldn't be too far-fetched if I introduced the word decade too somewhere in there.
In 2019, it would seem like commercial successes on well-established properties were a rarity for WB. It's a good thing then that Spielberg came to their rescue and delivered 'Ready Player One' for them, a total knockout of a film, certified fresh, and bringing in close to $600 Million at the box office. Since it's a Spielberg film, the talk around a sequel would currently be hushed, but the studios would be itching to make it, as far as I can guess. Now that a sequel novel is in development too, it may finally be on a conceivably closer radar than before. Read on to know everything we know about it.
Ready Player One 2 Plot: What Is It About?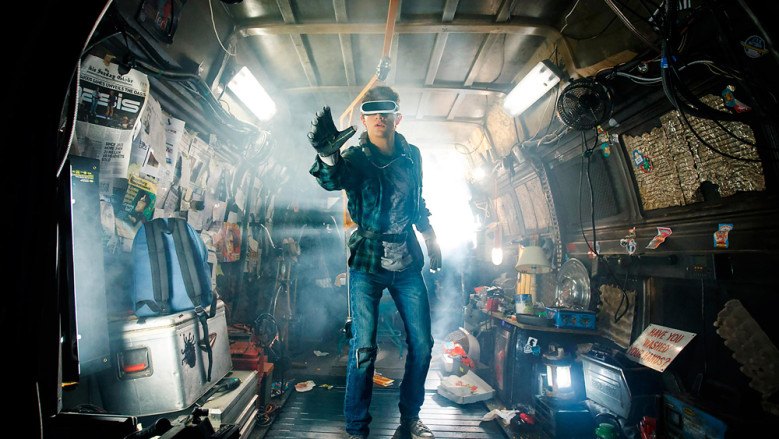 Since the film is directly based on a sequel, it would only make sense that a possible plotline for the sequel stems from a sequel to the book itself. 'Ready Player One' is the cinematic adaptation of the 2011 novel of the same name by Ernest Cline. The novel falls under a rather interesting category of science-fiction, litRPG, or literary Role Playing Game wherein the protagonist happens to be a role-playing gamer, and the game itself forms a sufficient fraction of the plot. Luckily for us and for WB, Cline is already working on a sequel, and he has the film sequel's script in mind too. "I wanted to make sure I had finished at least a rough draft of the sequel before I saw the movie because I didn't want the movie to influence me too. And I was very conscious of wanting to write a sequel to my novel that would please fans of the novel but also could serve as the basis for a fun movie", said Cline.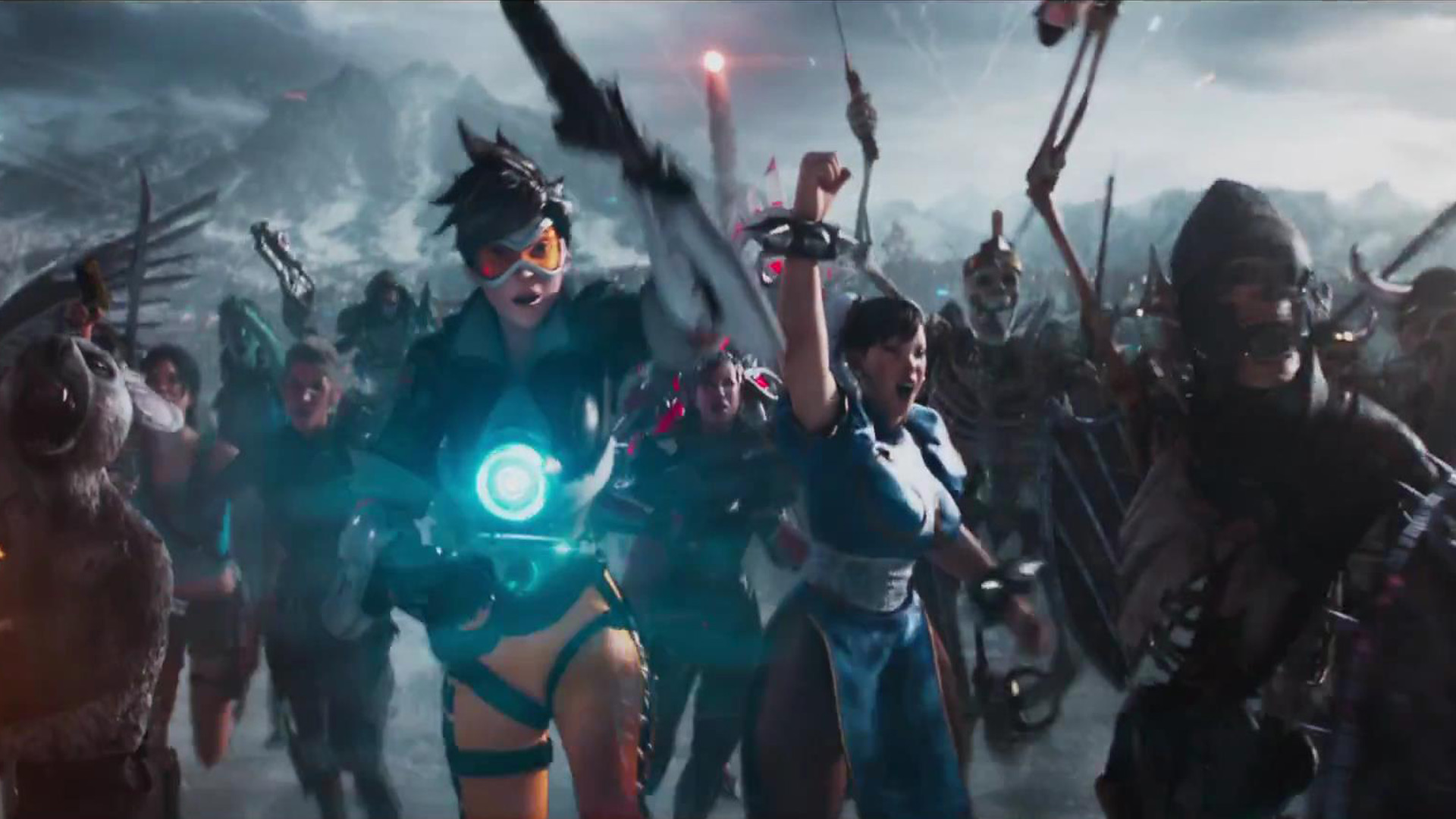 About the sequel itself, Cline already has a few ideas about directions that the virtual world could grow in, and stories that can be told around the same characters, despite Spielberg not being involved at this stage. "The fun of the sequel for me would be exploring other facets of pop culture that I love and not just using the same ones over again. That's one of the reasons that I'm drawn to write more stories in this world. It was a lot of work creating the Oasis and the rules of the Oasis, but the Oasis was kind of the ultimate video game, and the ultimate entertainment platform, and that's a very fun landscape in which to tell stories." So, the OASIS, quite simply put, is an infinitum of storylines waiting to be explored.
Just as the virtual medium, the opportunities it offers, both plot wise and visually, are simply enough to get me hyped up for a sequel. A very wise man once stated to me that every film operates within its own universe. Whether you are a part of that or not, the film will give you fifteen minutes in to decide. Needless to say, with its opening race, 'Ready Player One' delivers a homerun. That is the power of this universe.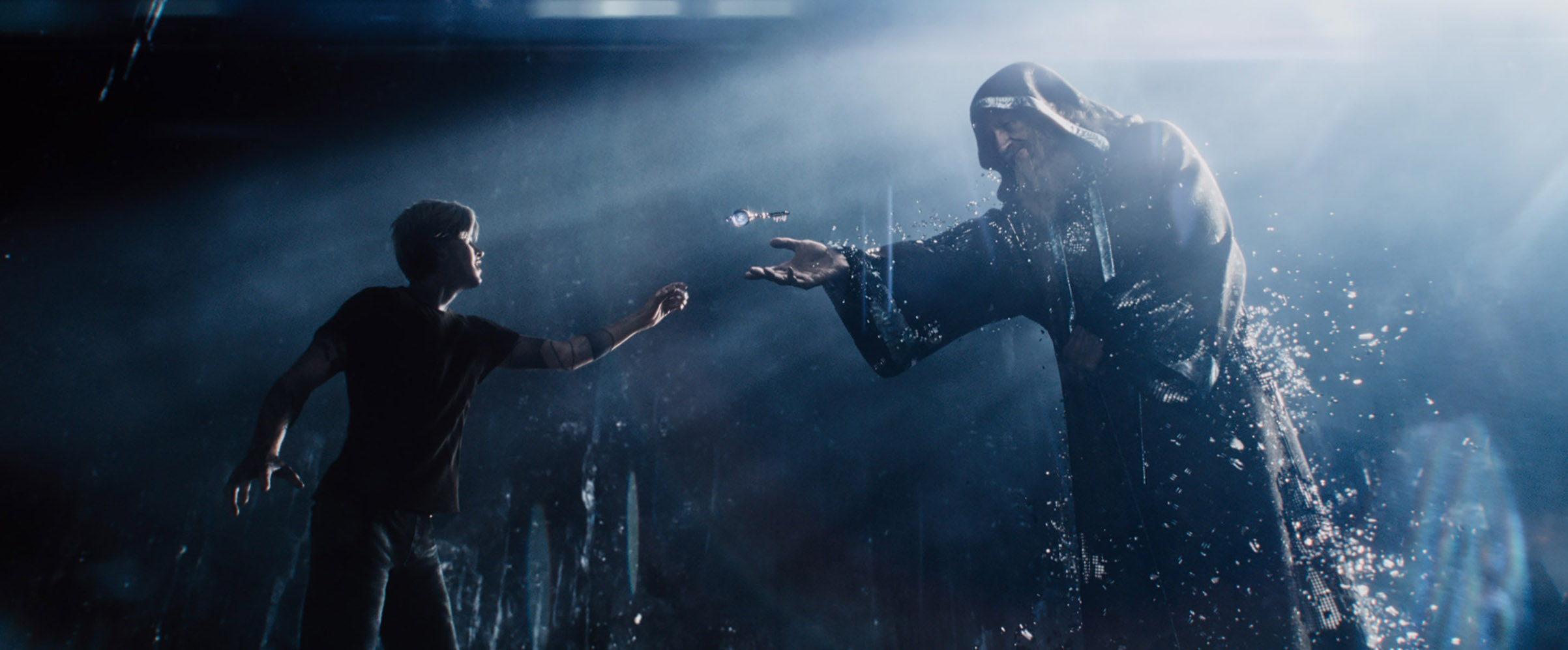 Another potential plot point that was relatively unexplored in the first film was Anorak the All-Knowing wizard, James Halliday's avatar and the one to hand over the golden easter egg to Parzival and control of the OASIS with it. While potentially a very small plot point, both Cline and Spielberg had their own ideas on how to deal with the mystical virtual figure in the sequel. "When Steven and I were talking about that scene he asked me, what do you think Anorak is? I told him, and I told him how I thought that might play into the sequel, and I think that's why he included it in the movie. We're going to leave that a mystery and open-ended, but I will tell you that the sequel I've been working on, it flows right into that", Cline said.
Ready Player One 2 Cast: Who Is In It?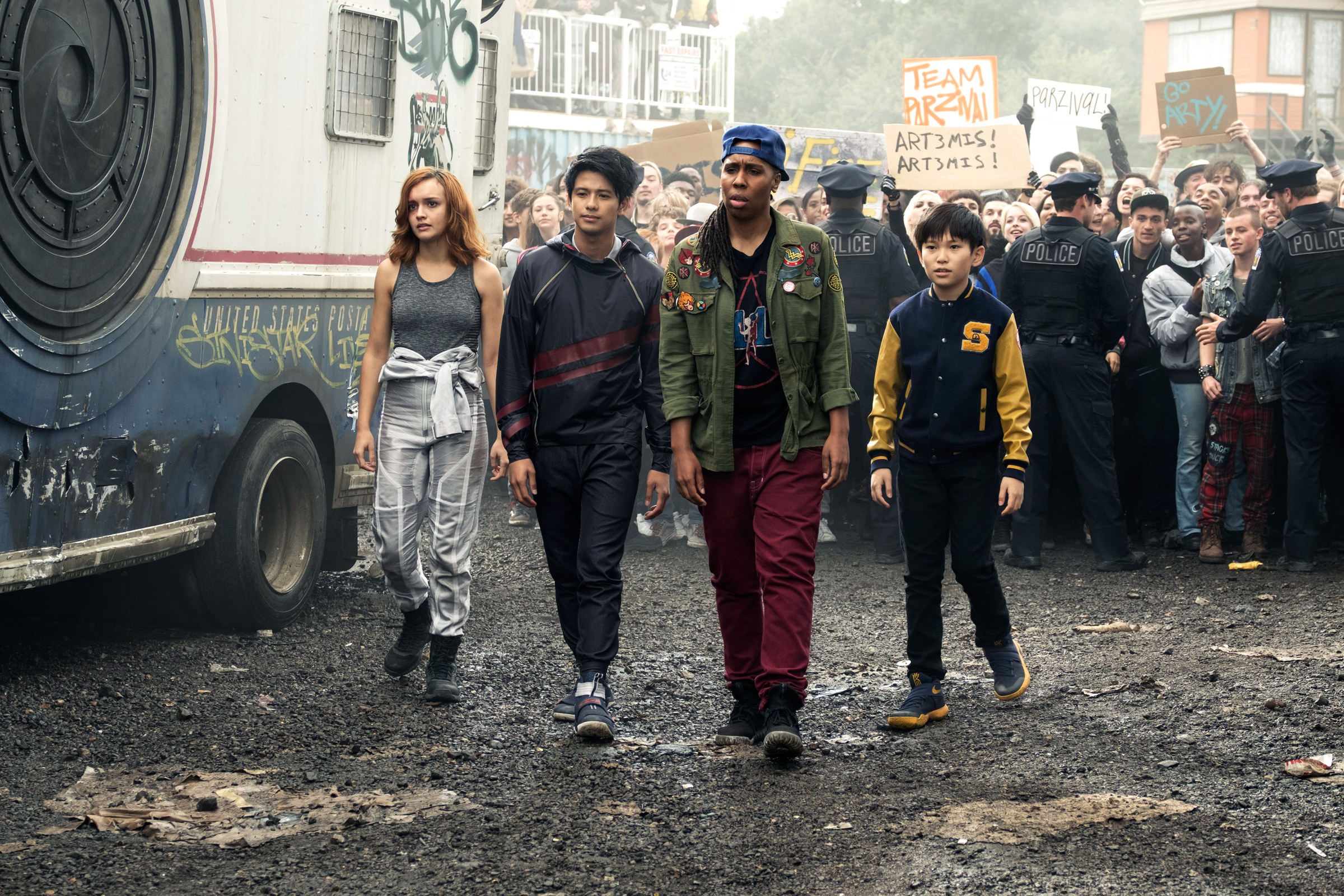 Olivia Cooke, who played Samantha Cook/ Art3mis in the first film, recently revealed to have been under contract for further sequels, even if little has been heard with respect to the film sequel, clarifying the studio's intent on making one. It would thus be reasonable to assume that she would return to reprise her role from the previous film whenever the sequel pans out, and that Tye Sheridan as Wade Watts/ Parzival; Lena Waithe as Helen Harris/ Aech; Simon Pegg as Ogden Morrow/ the Curator; Mark Rylance as James Halliday/ Anorak the All-Knowing; Philip Zhao as Zhou/Sho; and Win Morisaki as Toshiro/Daito would all be contracted to appear in a sequel of the popular film.
Ready Player One 2 Crew: Who Is Behind It?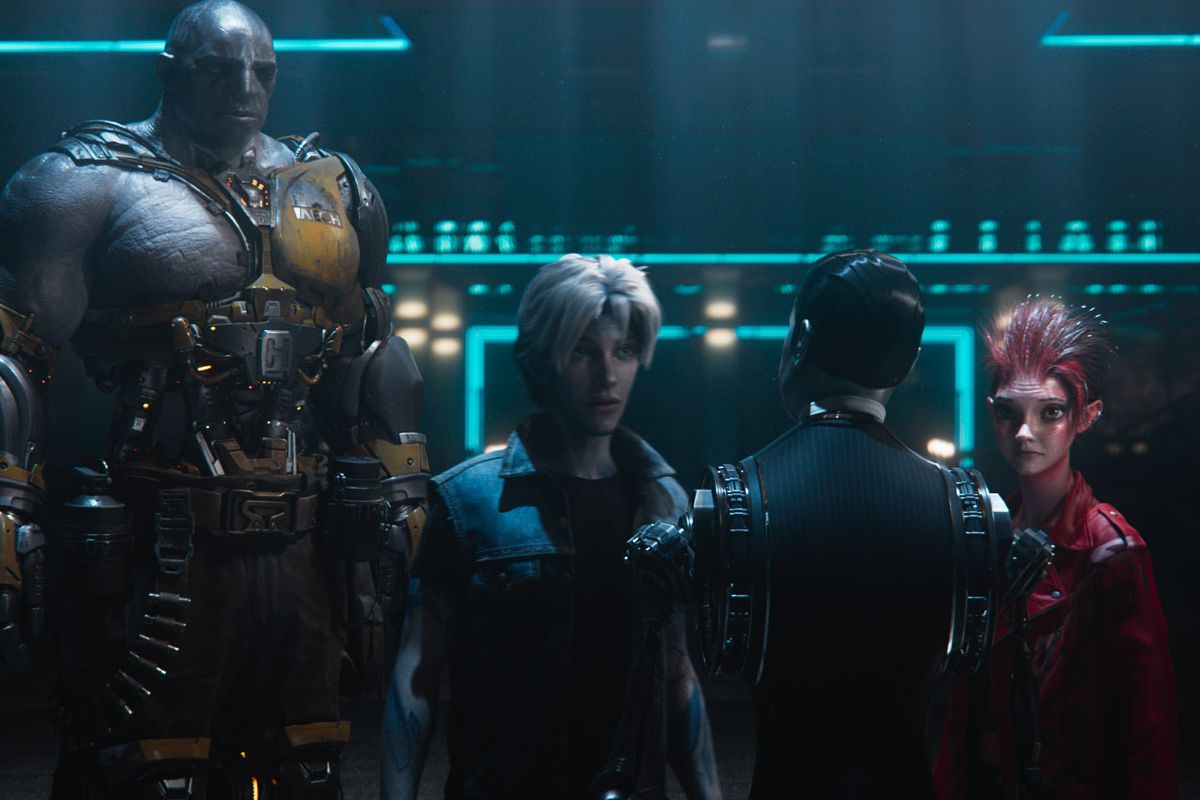 "I think there's a good chance that, if this one does well, Warner Bros. will want to make a sequel. I don't know if Steven [Spielberg] would want to dive back in, because he would know what he is getting into. He's said that it's the third-hardest film he's made, out of dozens and dozens of movies", said Ernest Cline, on whether Spielberg would be returning for a sequel. The biggest loss for the sequel, if it could be, would be losing Spielberg as director.
Steven Spielberg has clearly stated that this was the third hardest film he has made in his career, after 'Jaws' and 'Saving Private Ryan'. So, while Spielberg's involvement in the sequel hasn't been confirmed yet, we can all only hope that he returns to the director's chair once more. Ditto for Zak Penn as writer, although I can confirm that Ernest Cline is still closely involved with the sequel, as he has clearly stated that he would be penning the sequel with the script of the film in mind.
Ready Player One 2 Release Date: When Will It Premiere?

Assuming that WB would want to fast track production on this, but only once it gets off the ground, one can estimate a production time of nearly two years, given the special effects heavy nature of the film. On the other hand, it can only get off the ground once Kline is done with the novel, or at least a rough draft of this. Sizable assumptions place the release date of Ready Player One 2 to be sometime around 2022.
Read More in Previews: Downton Abbey 2 | Jurassic World 3