Rebecca Ferguson is well-known for her Golden Globe-nominated performance as Elizabeth Woodville in mini-series 'The White Queen'. She also appeared in the 2014 film 'Hercules' and played Ilsa Faust in the 2015 blockbuster 'Mission: Impossible – Rogue Nation'. In 2017, she starred in 'The Greatest Showman'. 'A One Way Trip to Antibes' is her big break, and she received good appreciation for the movie. She has also acted in several TV shows and short videos.
With that said, here is the list of top Rebecca Ferguson films, carefully selected from her impressive filmography. You can also stream some of these Rebecca Ferguson movies on Netflix or Amazon Prime.
10. The Red Tent (2014)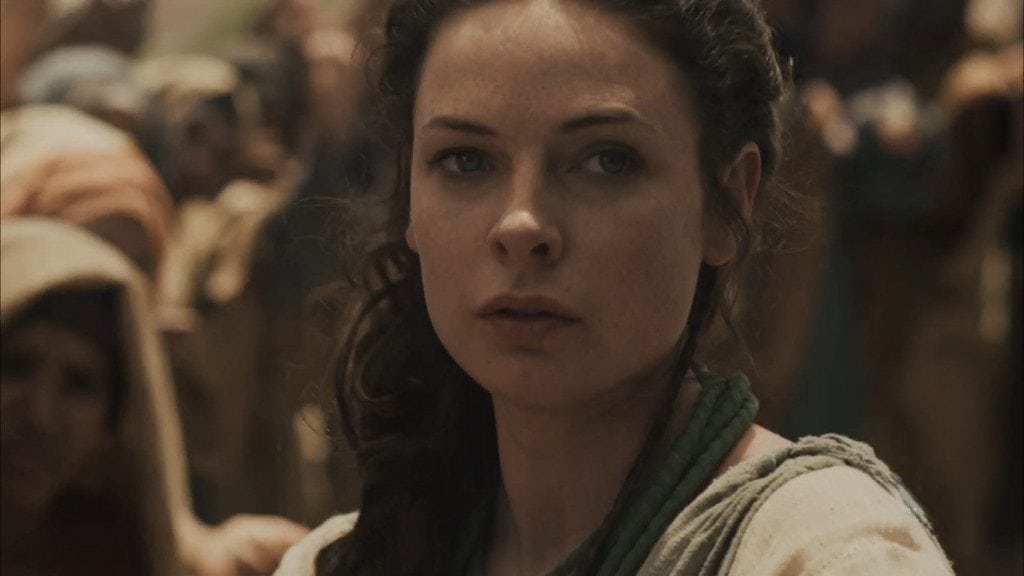 'The Red Tent' is a TV mini-series about Dinah, the daughter of Jacob and half-sister to Joseph. Told from a woman's point of view, it revisits Old Testament family goings-on. Rebecca Ferguson plays Queen Elizabeth. The series is based on the best-selling novel of the same name. It is pretty realistic, as far as I know, my knowledge of this subject, however, is somewhat limited. The acting is fairly good, bar one or two exceptions. Perhaps some rushing through the production at times caused this. Overall, the series provides a decent watch.
9. Hercules (2014)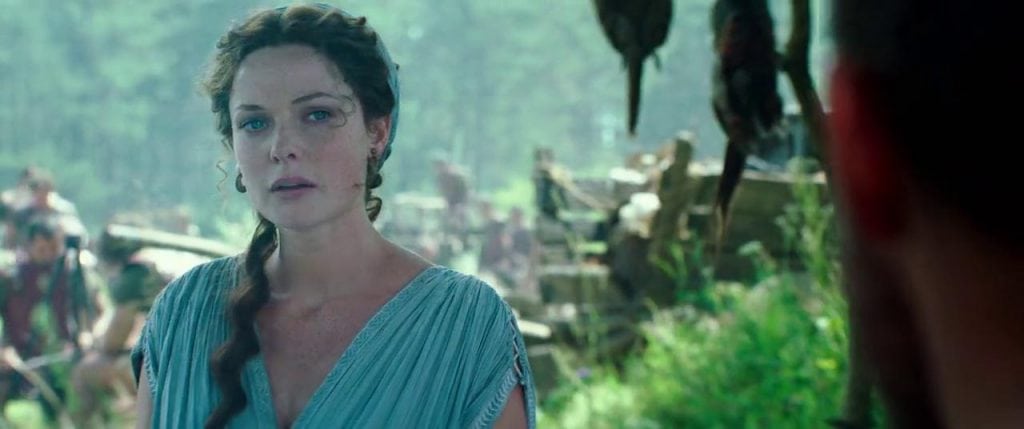 The story consists of putting a real spin to the myth of Hercules calming he's just a man who made up a story about being the son of Zeus in order to make more money as a mercenary for hire, but a situation occurs that forces Herc to be the legendary Hero he was only faking before. Most of the action is anything but down to earth, instead very over the top, which is expected. Rebecca Ferguson doesn't have much to do in her portrayal of Ergenia. Dwayne Johnson is perfect as the legendary Hero of Greek myth.
8. The Greatest Showman (2017)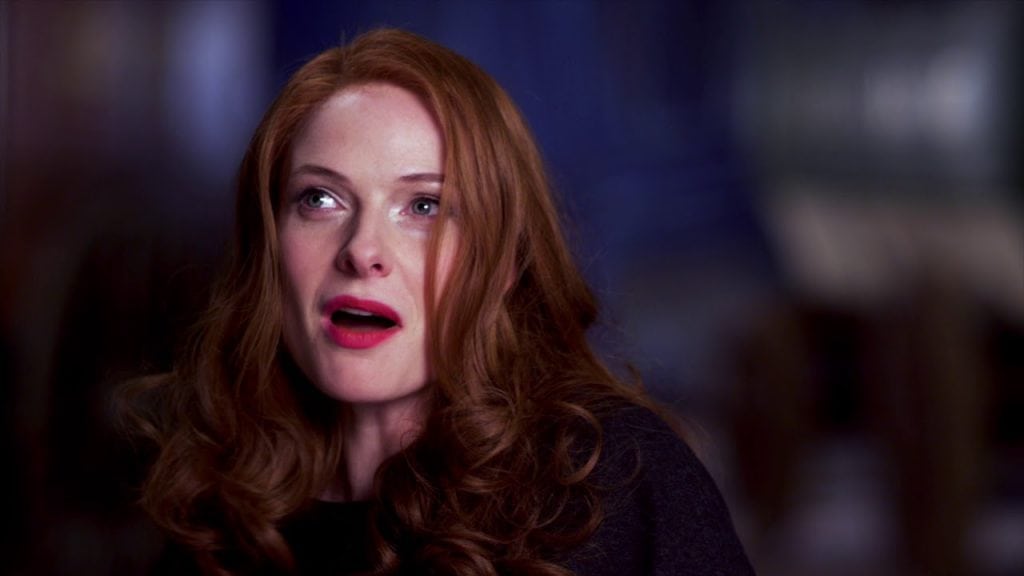 If you like musicals this is for you. Plenty of spirited musical numbers. A few of the songs should receive consideration this award season. Hugh Jackman gives an excellent performance. Among a stellar cast, Rebecca Ferguson as Jenny Lind makes her presence felt. The costumes are outstanding. The sets are interesting. It's a feel-good movie that is suitable for a good weekend watch along with your family. However, the movie plays best in a theater with big sound, which I suppose is out of the question now.
Related: Best Hugh Jackman Movies
7. The Girl on the Train (2016)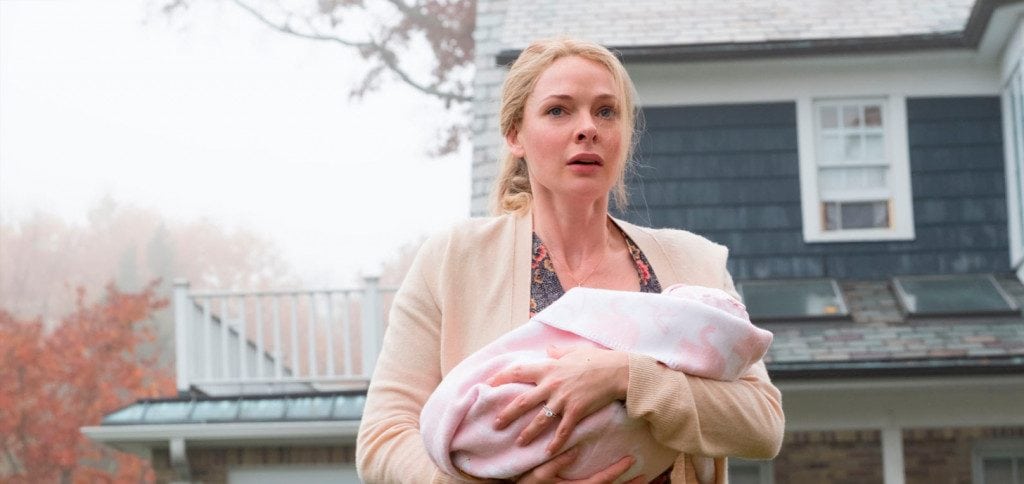 I think it is hard to give a movie a fair review if you've already read the book. Luckily I hadn't read the book so I had no idea what was gonna happen. Emily Blunt is amazing as always. Her eyes are really a perfection for the role. The cast, including Rebecca Ferguson, is mostly perfect. Although it is a bit slow and silent, 'The Girl on the Train' still keeps you wondering what's gonna happen next, unless, you've read the book.
Related: Best Emily Blunt Movies
6. A One Way Trip to Antibes (2011)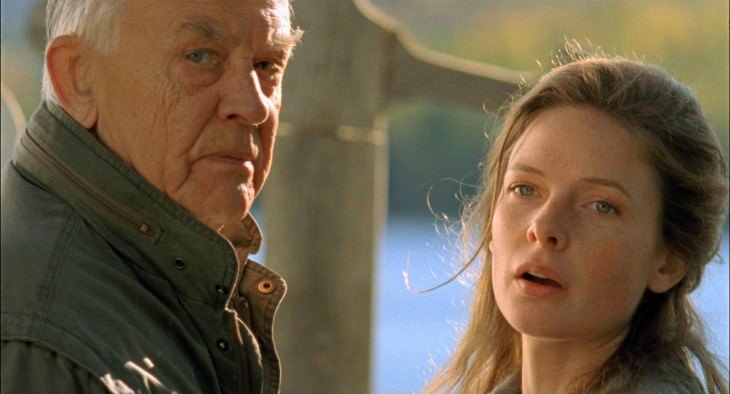 The movie deals with a sensitive subject of children waiting for their father to die, to inherit the will. One must commend the writers for coming up with a simple yet effective screenplay, and deal the subject with a deft touch. The actors live up to their roles, led by Rebecca Ferguson as Maria and Sven-Bertil Taube as George. 'A one way trip to Antibes' has lessons to offer, a story to tell and a good 1 hour 45 minutes to watch.
5. Florence Foster Jenkins (2016)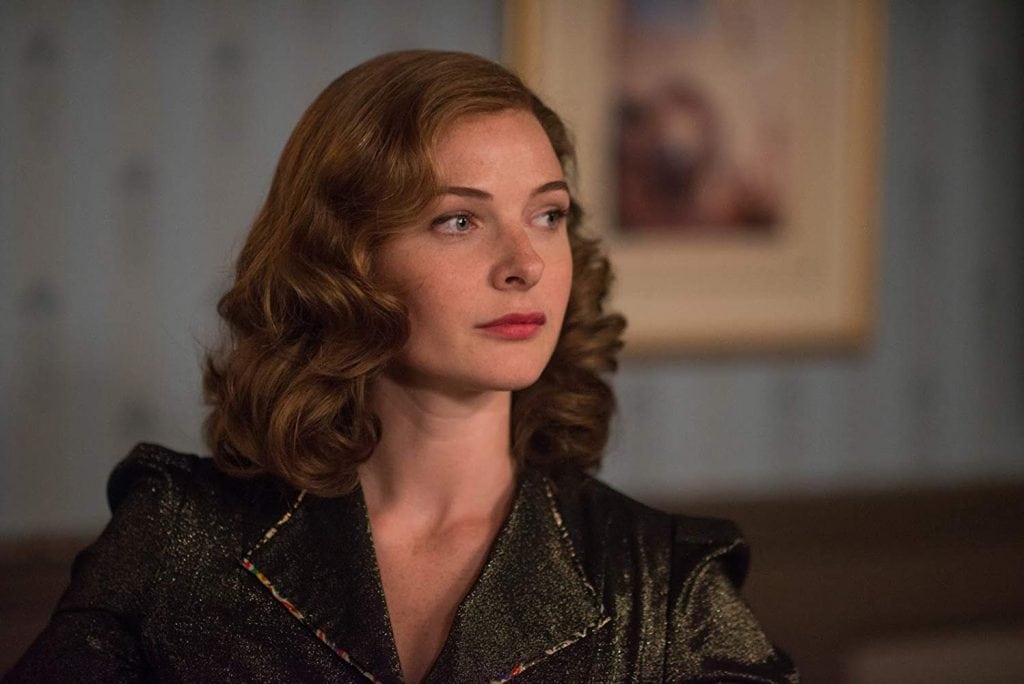 'Florence Foster Jenkins' is an entertaining and uplifting movie with amazing performances by most of the cast. Behind the fun and entertainment are a few nice messages, one of the most important ones probably being that love comes in many forms and expressions. The platonic love between Florence and her husband shows that real love can exist without sex, proves the point. Maryl Steep is ably supported by Simon Helberg and Rebecca Ferguson.
4. Wallander (2008-2016)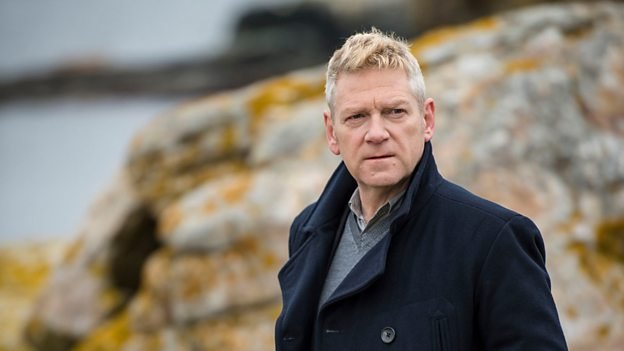 Rebecca Ferguson is barely in 'Wallander', but she is credited nonetheless. The series showcases the crime genre in a very unique way, without the drama and theatrics in other series. It follows the main character Wallander throughout cases, each episode showing the effects how they begin to take their toll, with gripping plot-lines and excellent cinematography. Set in Sweden surrounded by beautiful scenery but often shown in a bleaker light this series uses the crime genre like no other, and after watching all four seasons I would highly recommend it to anyone who enjoys crime and/or deep character development.
3. The White Queen (2013)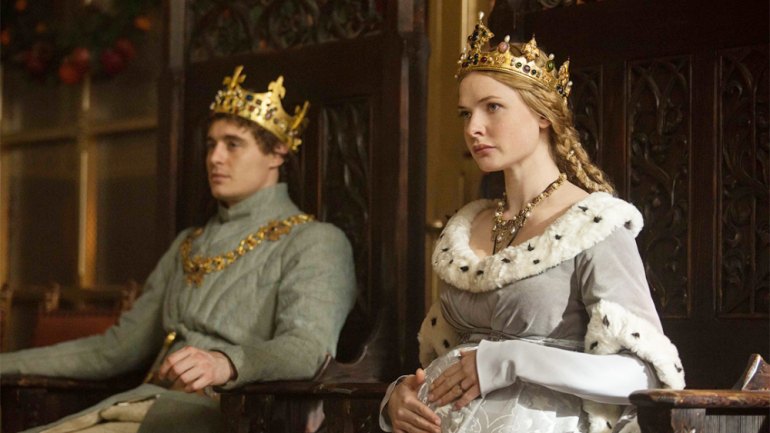 The White Queen like so many dramas with historical bent plots is good entertainment. It is beautifully shot throughout, the scenery and production design take the breath away and the costumes, regardless of questions of authenticity in details, are suitably sumptuous. The music is beautifully haunting and has a character and presence while being subtle enough to not be intrusive. The main theme is memorable. With a few obvious exceptions, the acting is good. Faye Marsay and Rebecca Ferguson are very touching, while Aneurin Barnard and Max Irons are good fits for their characters.
2. Life (2017)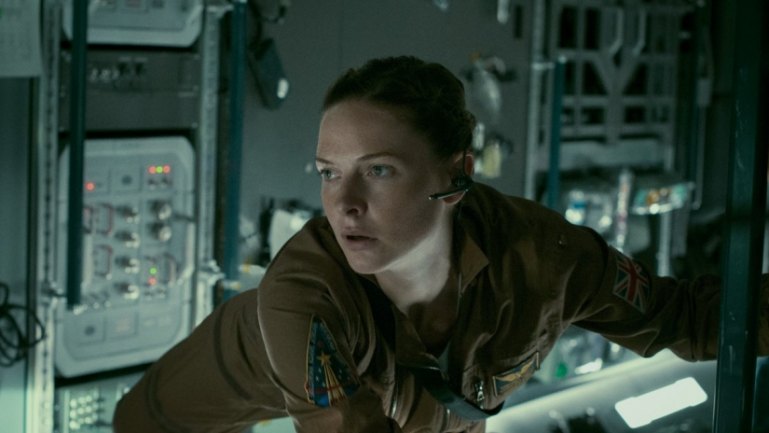 Despite the plethora of negative reviews, I thoroughly enjoyed the film. 'Life' is a gripping sci-fi thriller that does seem inspired by the 'Alien' franchise, however, is markedly distinct in its treatment. It's a much more realistic take on the consequences of messing with an alien life form, in this case, the subject is a living cell discovered on Mars. The film is visually brilliant and has strong performances from its star cast, consisting of big names such as Jake Gylenhall, Ryan Reynold, and Rebecca Ferguson. Expect no novelty, and you're up for a riveting watch.
Related: Best Jake Gyllenhaal Movies
1. Mission: Impossible – Rouge Nation (2015)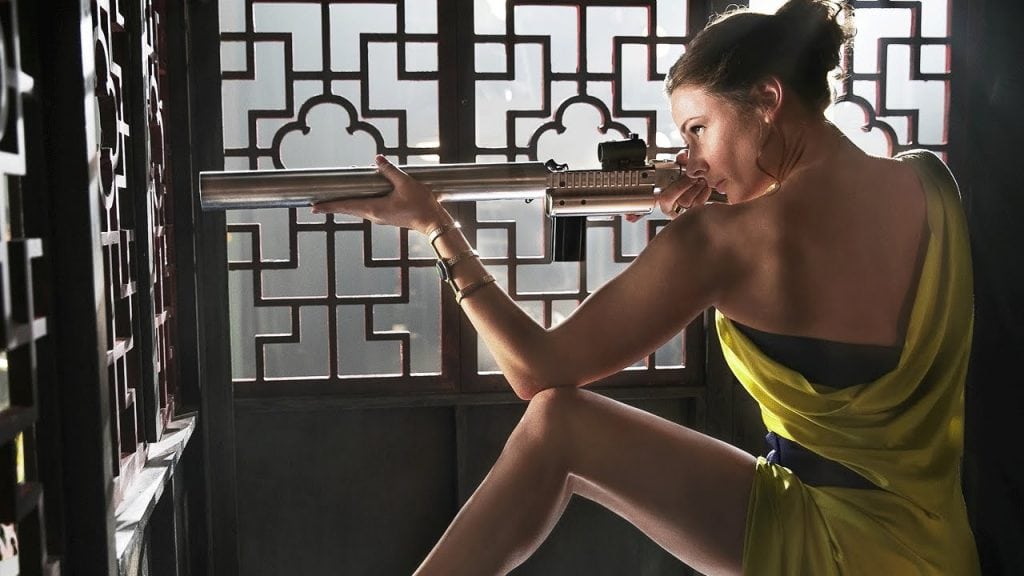 Tom Cruise plays his usual role of IMF agent Ethan Hunt in this installment of the vintage franchise. There are plenty of intense set pieces, including the opening plane scene and the wonderfully choreographed opera scene. The characters in this movie are decently written, and Rebecca Ferguson delivers plenty of excitement and anticipation as Ilsa Faust, the mysterious new femme fatale whose motivations are never clear to the audience. That is one of the reasons why I placed this film so high on the list. If you want to watch Rebecca Ferguson in a good full-length role, catch this flick.
Related: Best Tom Cruise Movies