'Red Oaks' is a comedy web series created by Gregory Jacobs and Joe Gangemi. It follows the life of David Meyers, who is a New Jersey college student. He gets a job in the summer as an assistant pro tennis player at a local country club, "Red Oaks." It was released on Amazon Video on October 9, 2015. Gangemi, Jacobs, David Gordon Green and Steven Soderbergh serve as executive producers of the show. Green also directed the pilot, as well as multiple other episodes. Jacobs and Soderbergh have previously collaborated on projects like 'Criminal', 'Wind Chill' and 'Magic Mike XXL'.
Red Oaks Plot: What is it about?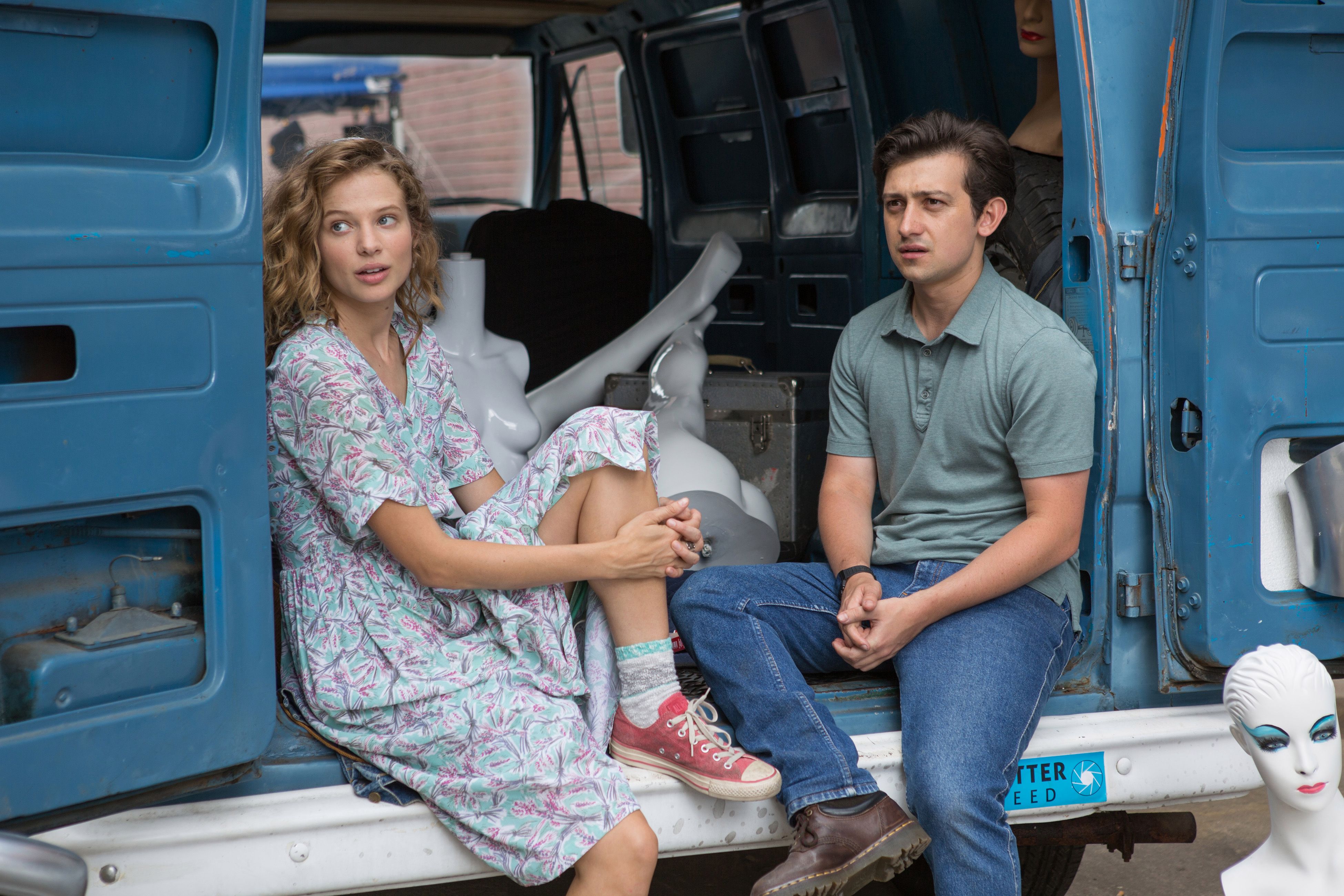 The story of Red Oaks is all about a summer in the life of a suburban college student, David Meyers. He gets himself a job at the local country club, Red Oaks. The show captures the events and the characters that become a part of David's life. David's dad is more interested in, and does go down, the accounting route while David is more interested in French cinema. David's parents are in the midst of their mid-life and are discovering changes and learning new things about their sexuality. David has a girlfriend named Karen who is an aerobics instructor at the club. His best friend Wheeler, who is a "pothead", also hangs out with David at the club. Mr Getty takes David under his wing as they train together for the tennis finals match. The series even includes an episode on a body swap, and it surprisingly works! It also portrays new women in the life of David while he is still seeing Karen, which makes him question a lot of things. Going further, the setting changes from New Jersey to New York City.
Read More in TV Preview: All About The Washingtons | Million Pound Menu
Red Oaks Cast: Who is in it?
David Meyers played by Craig Roberts is the central character of the show. His best-known work includes TV shows and movies like 'Submarine', 'The Story of Tracy Beaker', 'Being Human', 'Young Dracula', 'The Fundamentals of Caring' and '22 Jump Street'. He is also set to appear in BBC's 'Horrible Histories: The Movie- Rotten Romans' and 'Eternal Beauty', in which he shares the screen with the likes of Sally Hawkins, David Thewlis, Alice Lowe and Robert Aramayo.
Nash played by Ennis Esmer is a tennis pro who teaches the members at the club Red Oaks. He is best known for his role in 'Blindspot' as Rich Dotcom. His other acting credits include 'Schitt's Creek', 'You Me Her', 'Private Eyes' and 'The Listener'. He has won awards for his performance in 'Sex After Kids' and 'How to Plan an Orgy in a Small Town'.
Wheeler, played by Oliver Cooper, is best friends with David. Cooper's acting credits include 'Californication', 'Valley of the Boom', 'MacGyver', 'The Front Runner', 'Runner Runner', 'Burying the Ex' and 'Office Christmas Party'.
The role of David's dad, Sam, is played by Richard Kind. The long list of Kind's acting credits includes titles like 'Brockmire', 'Summer Camp Island', 'Big Mouth', 'Young Sheldon', 'Gotham' and 'Curb Your Enthusiasm', among others. He has also voiced various characters in 'A Bug's Life', 'Inside Out', 'Toy Story 3' and 'Cars' movies.
Getty, played by Paul Reiser, is the snobbish president of the club. Reiser is known for his work in sitcoms like 'My Two Dads' and 'Mad About You'. He also plays the role of Dr Sam Owens in Netflix's hit sci-fi drama, 'Stranger Things'. He is also set to appear in Paul Weitz's upcoming drama, 'Fatherhood', alongside Kevin Hart, Alfre Woodard and DeWanda Wise.
Other cast members include Jennifer Grey, Alexandra Turshen, Gage Golightly, Josh Meyers and Alexandra Socha.
Read More in TV Preview: The House of Flowers
Red Oaks Season 4 Release Date: Will it Happen?
'Red Oaks' season 3 premiered on October 20, 2017. Considered one of the most underrated TV series of this time, it ended with the third season. The final season received great reviews, with Rotten Tomatoes calling it "an affectionate nod to 1980s sex comedies that- largely thanks to a talented ensemble cast- finds fresh humor in its familiar premise."
The cancelling of the show came as a disappointment to the fans who had hoped that Amazon would consider the feelings of the fandom that the show had acquired over the course of its three seasons. The third season wrapped up the storylines of all the characters and provided closure to the fans, to which Richard Kind said that at least they had this opportunity which many shows don't get.
The journey might have ended for the characters of 'Red Oaks' but that doesn't mean that we might never see them again. As often happens, shows that develop a cult following are revived after some time, if not from the same network then another. Maybe David Myers and Co might return in a similar fashion. If we receive word on any such thing, we will update this section with 'Red Oaks' season 4 release date.
Red Oaks Trailer
If you are also a fan and had your heart broken after the series met its end, then you can binge-watch it, all over again. All three seasons of 'Red Oaks' are available on Amazon Prime. Here is the trailer of the third season, to kickstart that nostalgia trip for you.
Read More: Best 1990s Movies on Amazon Prime