Renée Zellweger fell in love with acting during her college days. Soon after her graduation, Zellweger landed a beef commercial, which was her first acting job. She started extensively auditioning for roles around Houston, Texas. The hard work paid off and the young actress managed to appear in small roles in major movies like 'Dazed and Confused' (1993) and 'Reality Bites' (1994). Zellweger got her big breakthrough with leading roles in movies like 'Love and a .45' (1994) and 'The Whole Wide World' (1996), in which she starred opposite Vincent D'Onofrio.
The 1996 thriller 'Jerry Maguire' catapulted Zellweger's status as a rising star. Her portrayal of the single mother who is attracted to a sports agent played by Tom Cruise earned her critical acclaim and widespread popularity. Directed by Cameron Crowe, 'Jerry Maguire' announced the emergence of a talented actress who can portray all kinds of emotions. She then worked in a number of indie movies like 'Deceiver' (1997), in which she played opposite Tim Roth, and 'A Price Above Rubies' (1998). From a career point of view, this decision was a big risk. But the movies helped Zellweger to horn her acting skills and she evolved as a flexible actor who can fit into any role irrespective of the size of the budget. Zellweger once again stole the hearts with her stunning portrayal of a daughter's ordeal to cope up with her mother's cancer in the 1998 movie 'One True Thing' opposite Meryl Streep. The movie was an adaptation of the novel by Anna Quindlen and was hailed by critics.
In the next year, Zellweger starred opposite Chris O'Donnell in 'The Bachelor.' In 2000, she joined hands with Jim Carrey for the comedy 'Me, Myself and Irene.' Written and directed by Peter and Bobby Farrelly, the movie features Carrey as a man with dual personalities with both the identities falling in love with Irene, played by Zellweger. The year 2000 also brought Zellweger her first Golden Globe for the stunning performance in the movie 'Nurse Betty,' alongside Morgan Freeman, Chris Rock and Greg Kinnear. The actress continued her success streak in 2001 with the movie adaptation of 'Bridget Jones's Diary' by Helen Fielding. Zellweger played the titular role of a neurotic British woman in the movie along with Hugh Grant and Colin Firth. The film earned her an Academy Award nomination for Best Actress.
'Chicago,' a 2003 movie adaptation of the renowned 1970 musical, cemented Zellweger's reputation as one of the most talented actresses in contemporary Hollywood. The movie also brought Zellweger her second Golden Globe and an Oscar nomination for Best Actress. She played the iconic role of Roxie Hart alongside Richard Gere and Catherine Zeta-Jones. In the same year, she played the lead role in the rom-com 'Down With Love,' opposite Ewan McGregor. In 2004, Zellweger won the Academy Award for Best Supporting Actress for her performance as Ruby Thewes in 'Cold Mountain.' The Civil War epic, which is based on the 1997 novel of the same name by Charles Frazier, also stars Jude Law and Nicole Kidman.
In 2005, Zellweger shared screen space with Russell Crowe for the movie 'Cinderella Man.' She played the legendary singer Janis Joplin in the biopic 'Piece of My Heart.' In 2006, she played the role of Beatrix Potter, the renowned English author who wrote stories like 'The Tale of Peter Rabbit,' in the biopic 'Miss Potter.' Zellweger's career graph started its decline with the George Clooney directed film 'Leatherheads' in 2008. In the same year, she won critical praise again with the western 'Appaloosa', in which the actress starred opposite Ed Harris and Viggo Mortensen. But her movies like 'New in Town' (2009) and 'Case 39' (2010) were panned by critics.
After the 2010 road movie 'My Own Love Song,' Zellweger took a six-year break from acting. She observed later that her withdrawal from acting was crucial to continuing her career. Speaking to Vogue, Zellweger said, "I was fatigued and wasn't taking the time I needed to recover between projects." She bounced back with the 2016 movie 'Bridget Jones's Baby', which went on to become a critical and commercial success. Her other major movies include 'The Whole Truth' (2016), 'Same Kind of Different as Me' (2017) and 'Here and Now' (2018). So at this point you might be wondering what is the next Renee Zellweger movie or TV show? Well, here's the list of upcoming Renee Zellweger films and TV shows scheduled to release in 2019 and 2020. We can only hope that the latest Renee Zellweger movies would be as good as some of her recent ones.
2. What/If (2019 – )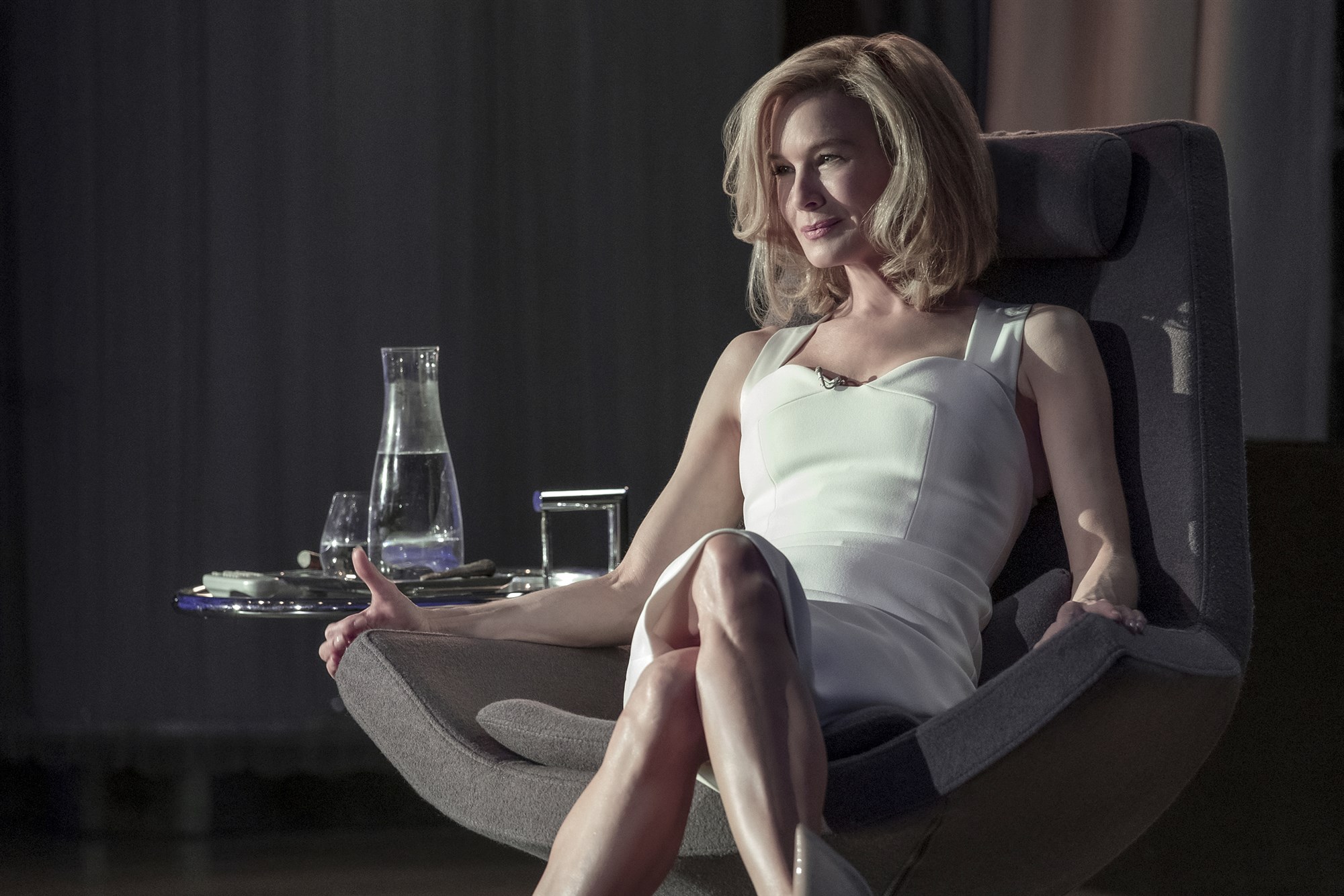 Netflix's anthology series 'What/If' features Renée Zellweger as a Silicon Valley investor with some deadly secrets in her possession. The recently released trailer introduces Anne Montgomery (played by Zellweger) as a shrewd investor based in San Francisco. She makes a deal with the couple Lisa (played by Jane Levy) and Sean (played by Blake Jenner). Lisa is in search of an investor for her health start-up, while Anne finds it as an opportunity to leverage her scheme to spend one night with Lisa's young husband Sean. But the indecent proposal kicks off a series of unpleasant events and mayhem. The show is created by Mike Kelley. The other cast includes Daniella Pineda, Keith Powers, Samantha Ware, and Dave Annable. The first season of 'What/If' premiered on Netflix on May 24, 2019.
Read More: Upcoming Sally Hawkins Movies
1. Judy (2019)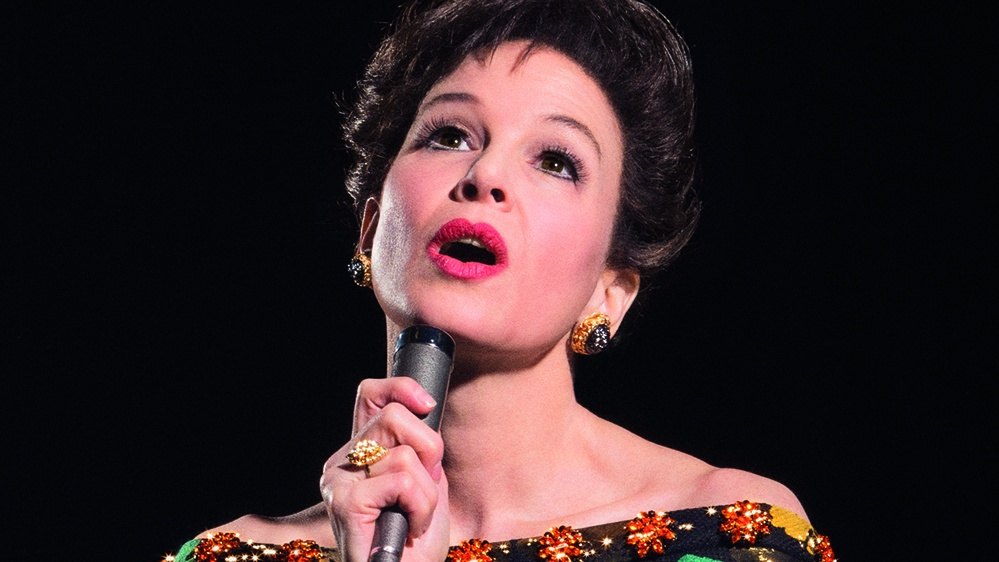 The long-awaited biopic of Judy Garland features Renée Zellweger in the titular role of the legendary performer. The movie chronicles the last years of Garland and explores her legacy over the years. Set in 1969, the plot follows Garland during her five-week run London concerts, which marked one of the last performances in the final phase of her career. According to Variety, the movie also depicts her turbulent relationships with peer musicians, admirers and family. Jessie Buckley, who is known for 'War and Peace,' Finn Wittrock of 'American Horror Story' and Michael Gambon, who is known for 'Harry Potter', also play major roles in the biopic. 'Judy' is directed by Rupert Goold who described the movie as, "a powerful and moving story that I hope will inspire new audiences to discover Judy Garland's joyous legacy." Tom Edge adapted the screenplay from the Broadway play 'End of the Rainbow by Peter Quilter.' 'Judy' is scheduled to hit the screens on September 27, 2019.
Read More: Upcoming Allison Janney Movies