It has been around 17 years since we met David Brent, the weird company boss in 'The Office.' Ever since then, Ricky Gervais has been obliterating the boundary lines between tragedy and comedy. Unquestionably, he is the titan of TV Comedy with out-of-the-box creations like 'Parks and Recreation,' 'The Comeback' and 'Modern Family.' Ricky Gervais garnered an amazing fan following in the English-speaking world with his humanity, a recurring theme in all his projects. He always talks about people, their ego, desires, and desperation. This universal approach helped him to establish a connection, which is essentially existential, with his audience from different facets of life.
At 56, he embarked on an international tour titled 'Humanity.' The trip covered various stages in Europe, America and Canada. Gervais, who made the film 'David Brent: Life on the Road,' last year is too mercurial and impulsive to prepare a 'upcoming events' list! But, for an artist who took home three Golden Globes, two Prime time Emmy Awards and seven BAFTA's, we must make one. At this point, the question that might be circling your mind is what is the next Ricky Gervais movie? Well, you are at the right place. Here's the list of upcoming films and tv shows of Ricky Gervais scheduled to release in 2019 and 2020. We can only hope that the new Ricky Gervais movie could be as good as some of his latest ones.
1. Afterlife (TV Series)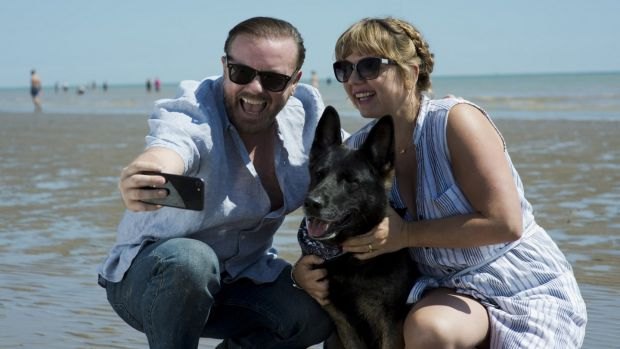 Gervais makes a return with the Netflix TV Series After Life. The comedian plays a recently widowed journalist, Tony, at a local newspaper in the show. When Lisa, the woman of his life, died of cancer, left behind a video of a compilation of her witty husband's practical jokes and instructions to run the household in her absence. But, Tony is not in shape to follow the instructions as he has turned into a rude and arrogant person with only his dog Brandy as a companion. 'After Life' has Gervais mixing everything from sentimentality, grief, awkwardness, childishness, and his most powerful weapon, humor. The supporting cast includes Ashley Jensen, Diane Morgan, Penelope Wilton, David Bradley, Paul Kaye, and Mandeep Dhillon.
Read More: Best Funny Shows on Netflix
2. Scooby-Doo and Guess Who? (TV Series)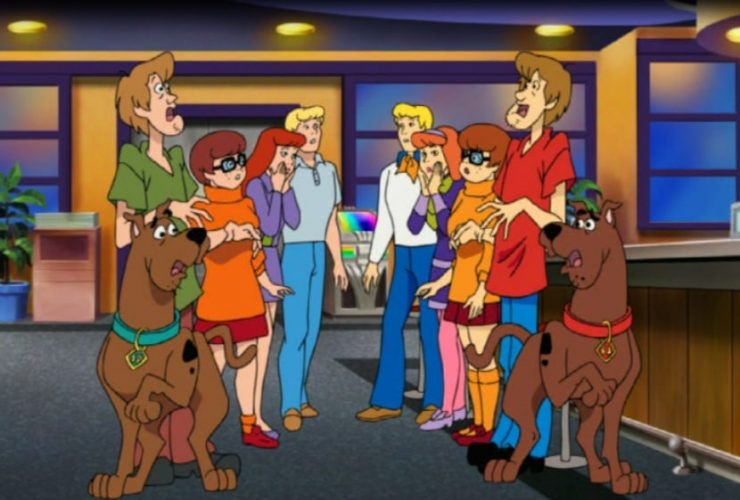 Boomerang's new original animated series 'Scooby-Doo And Guess Who?' is the return of the notorious Mystery Inc. gang with some detective adventures and celebrity ghosts! The gang members, Fred, Daphne, Velma, Shaggy, and Scooby-Doo, embark on new mystery hunt in the new version. Boomerang brought in an array of celebrity guests in their adventure and Ricky Gervais is the one among them! The other celebrities include NBA superstar Chris Paul, recording artists Halsey and Sia, Kenan Thompson, Bill Nye, Neil deGrasse Tyson, Mark Hamill, Steve Urke, Batman, Sherlock Holmes, The Flash, and Wonder Woman.
Read More: Best Scooby-Doo Animated Movies
3. The Willoughbys (2020)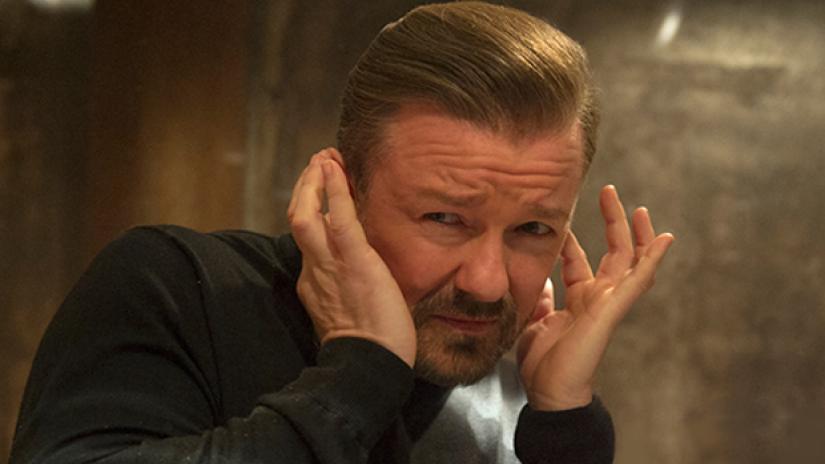 Bron Animation picked up the children's book 'The Willoughbys' to adapt it as an animated feature of the same name, they zeroed in on Ricky Gervais as the narrator. Written and directed by Kris Pearn, who is known for Cloudy With a Chance of Meatballs 2, and co-directed by Cory Evans, the project has Gervais's name as an executive producer too. The plot consists of the four Willoughby children struggling to adapt to the modern world with their old-fashioned values and the parents. "Ricky has such a distinctive voice, and his talents will make an exceptional contribution to the edgy tone that we are going for with The Willoughbys," said Brenda Gilbert to THR. 'The Willoughbys' is the second outing of Bron and Gervais together. They previously worked on 'Special Correspondents,' which was written and directed Gervais and produced by Bron.
4. Blazing Samurai (TBA)
Ricky Gervais will lend his voice to the animated comedy 'Blazing Samurai.' The movie is about a dog who wants to become a great warrior to save his hometown, Kakamucho. Gervais will voice the villainous cat, Ika Chu, who conspires to eliminate all the cats in Kakamucho. The movie, which is inspired by Brooks' 'Blazing Saddles,' has a stellar voice cast includes Samuel L. Jackson, Michael Cera, Mel Brooks, George Takei, Gabriel Iglesias, Aasif Mandvi, Djimon Hounsou, Michelle Yeoh, Sandra Tsing Loh, Mel B. and Heavenly Joy Jerkins.
Read More: Most Anticipated Comedy Movies
5. Flanimals (TBA)
Ricky Gervais justified his animal lover persona with a series of books titled 'Flanimals' in 2004. The sequels 'Flanimals,' 'Flanimals of the Deep,' 'Flanimals: The Day of the Bletchling,' and 'Flanimals: Pop Up' were between 2009 and 2010. In 2009, Illumination Entertainment picked up 'Flanimals' franchise to make an animated feature film in 3D. Gervais joined the project as the executive producer and led the voice cast by lending his voice to the lead character. Unfortunately, the production house stepped back and the project was from their development schedule. As the revenues from 3D feature films fell to a record low, the future of Gervais became uncertain.
Read More: Most Anticipated Animated Movies