We were first introduced to Vin Diesel's Richard B. Riddick, our badass sci-fi anti-hero, the absolute killing machine with crazy muscle power, through 'Pitch Black'. It was the beginning of a new millennium, the world was definitely a better place, and David Twohy's 'Pitch Black', became a game-changer for Vin Diesel and all action lovers. It was the actor's breakthrough leading role that turned him into an action superstar, and of course, the rest is history.
The film is a fun sci-fi horror action treat, and despite receiving mixed reviews from critics, it turned into a sleeper hit. The feature developed a cult following, especially surrounding our favorite Furyan, Riddick, and turned into a full-fledged franchise. What followed was 'The Chronicles of Riddick' in 2004, and 'Riddick' in 2013, along with several short films, video games, and even a novel.
In 2016, then, Vin Diesel revealed that a fourth part of the film series, titled, 'Furya' was in works. But unfortunately, nothing followed for a while, as Diesel was also busy with his other projects, including films from the 'Fast and Furious' franchise. Around his birthday, in 2019, Diesel finally shared some good news regarding the much-awaited 'Furya' on his Instagram page, revealing that the script of the film was completed. There are rumors that the filming will finally commence this year. Here's everything we know about 'Riddick 4: Furya'.
https://www.instagram.com/p/B0Lr-Fml6pc/
Riddick 4 Furya Plot: What Can It Be About?
The 'Riddick' series explores the adventures of the titular character, Richard Bruno Riddick, an Alpha-Furyan. He is a member of a warrior race, and one of the last of his kind as the Necromongers wiped out every other member of Furya. Riddick is a professional and wanted criminal, who is merciless, pragmatic and intensely violent.
We learn that Zhylaw, a Necromonger officer, believes that a Furyan male will be responsible for his downfall, and decides to kill all male baby Furyans, including Riddick, but he somehow survives. He doesn't have much memory of it and has other issues to deal with it. In 'The Chronicles of Riddick', though he is initially reluctant to become involved in the struggle against Necromongers, he sets out to avenge Imam's death when he gets killed.
Riddick eventually overthrows the Lord Marshal (Zhylaw) and ends up becoming the Lord Marshal himself. In 'Riddick', he leads the Necromongers for five years but doesn't conquer any new worlds. Riddick eventually passes his title to Vaako, as he wants to return to his home-planet Furya. However, he is betrayed by Krone and left for dead on an unnamed planet.
In 2016, while speaking of 'Furya' Diesel spoke of the sequel having an R rating, and potentially being an origin story of Riddick. This becomes really interesting as we see Riddick as a hardened, dangerous man who kills without mercy, but occasionally reveals a heart. Most of his own memories about his past are repressed so we have close to no knowledge of how he became what he became. We can assume that the fourth part in the franchise will have Riddick finally finding his home planet, but having no idea of what's in store for him there.
It would be fascinating to learn more about Furya, which is currently a desolate planet, and perhaps even about Furyans and their culture. The fourth part would probably also explore how and why Riddick left the planet, and what's his role now. It would be interesting if he learns he is not, in fact, the last of his kind. We can also assume that 'Furya' will also deal with Riddick making some difficult decisions, as the script that Vin Diesel shared says: "Everyone wants to be a beast…Until it's time to do what real beasts do."
Another aspect that the sequel will potentially dive into would be the relationship that Riddick and Vaako share, from being rivals to allies. But what's in store for them now that Riddick has been betrayed by Krone? It would also be interesting to see if Riddick eventually somehow redeems himself or remains a merciless killer as he does learn compassion in some way or another in each of the parts. Let's hope that 'Riddick 4: Furya' explores these.
Riddick 4 Furya Cast: Who Can Be In It?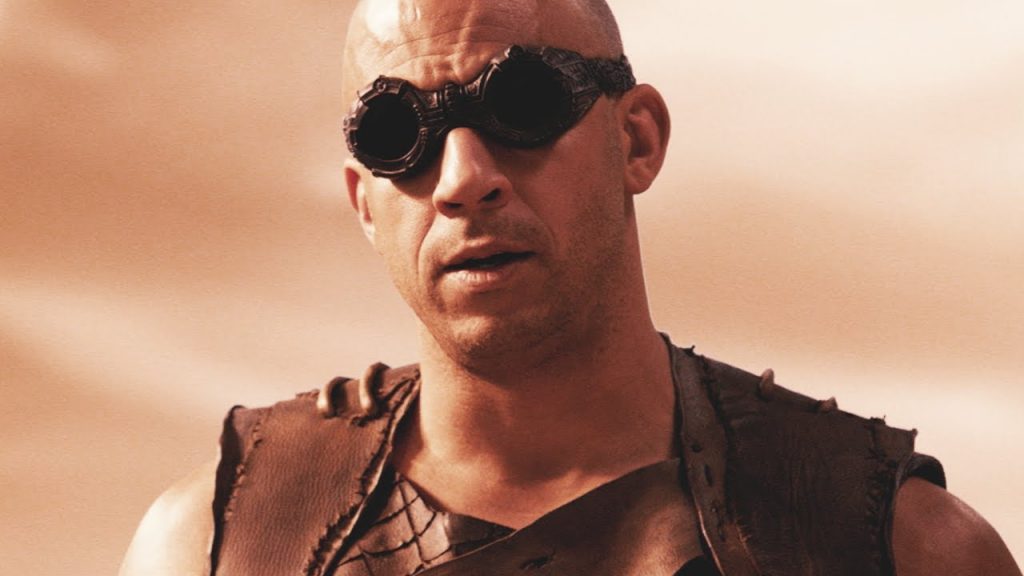 'Riddick' is almost entirely Vin Diesel's solo show, so 'Furya' will most certainly have him reprise his original role as the title character. This can also be seen in the way he has been invested in the project over the years, and him eventually revealing the script to his friends. But along with Diesel, we can also hope to see Matthew Nable as Colonel R. "Boss" Johns, Katee Sackhoff as Dahl, and Karl Urban as Siberius Vaako.
Riddick 4 Furya Crew: Who Can Be Behind It?
All three feature films from the 'Riddick' franchise have been written and directed by David Twohy. The script that Vin Diesel shared also says "written by David Twohy". Thus, we can definitely expect Twohy to be behind 'Furya' in the capacity of both writer and director.
It was stated earlier that Universal was primarily interested in making the fourth part in the series, and the team was looking into Media Rights Capital or Legendary Pictures to co-finance it. Though this isn't yet confirmed, we can certainly say that Universal will be the distributor for the film.
Riddick 4 Furya Release Date: When Can It Premiere?
Since the script for 'Furya' is already ready, it's only a matter of time till production begins. Given that Diesel was just wrapping up filming for 'Fast and Furious 9′ and is currently working on the sequel to 'Avatar' along with certain other projects, we can expect the filming for 'Furya' to commence soon as well.
It's already rumored that the filming for the film will begin sometime in 2020. If this is true, we can definitely expect 'Furya' to release around 2022.
Read More: Best Netflix Sci-Fi Movies