Animation studios over the past years have particularly aimed at making their content more diverse and inclusive. Though we grew up with 'Mulan' and 'Lilo and Stitch', these were relatively more isolated attempts that soon faded away. Until the early 2010s when studios made active choices towards inclusive content. Blue Sky Studios' hilarious adventure saga, 'Rio' then was a step in the right direction.
Director Carlos Saldanha has consistently given us animation treasures, from 'Ice Age' to 'Ferdinand', that we have cherished over the years. But with 'Rio', Saldanha takes a step closer to home and presents to us the adventures of Blu, a domesticated blue macaw, in the vivacious city of Rio de Janeiro. It is no wonder then that 'Rio' is as much a celebration of Brazil with its kaleidoscope of colours, as it is a warm love story between two birds on the verge of extinction.
What makes 'Rio' all the more special is that it actually picks up a real cause as the blue macaw parrots have been endangered for years, and sadly, became officially extinct last year. Whether or not it was Saldanha's intentions, the franchise will always serve as a reminder of these beautiful species.
'Rio' already has two parts. While the original was released in 2011, the sequel came out in 2014, just a few months before the FIFA World Cup that was hosted in Rio. Over the years, fans have speculated over the possibility of future sequels that will turn 'Rio' into a full-fledged franchise. Fortunately for us, Saldanha has kept that door of possibility open, as both him and the cast have shown interest in continuing the adventure saga of Blu and Jewel. So it's only a matter of time till we get 'Rio 3'. Here's everything we know about it.
Rio 3 Plot: What Can It Be About?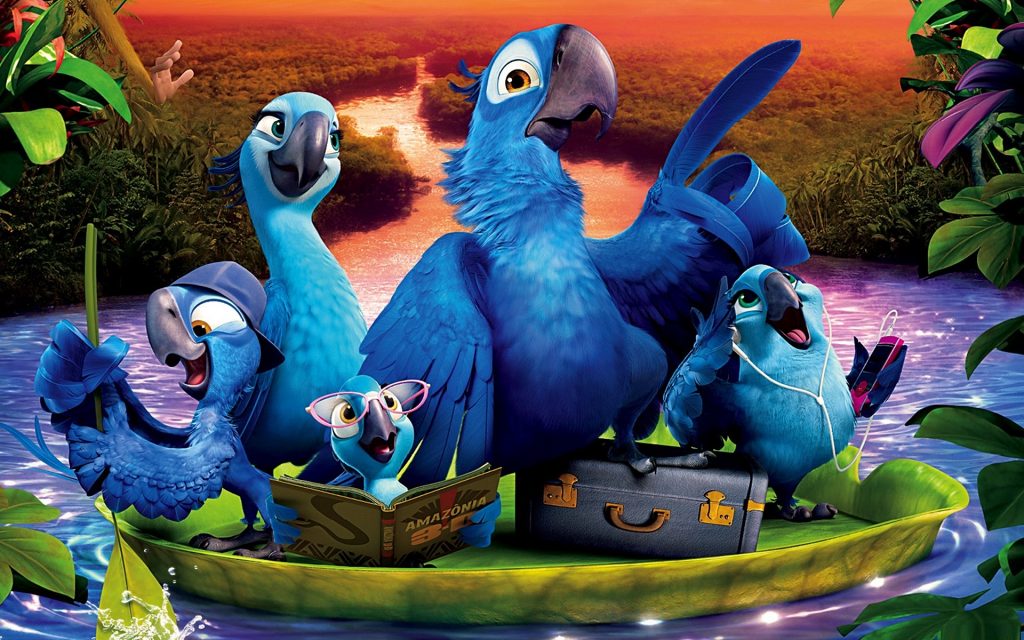 The first part of 'Rio' centres around how Blu (Jesse Eisenberg) is smuggled out of Brazil when he is a baby, and is found by young girl, Linda, who takes care of him over the years. But their lives turn upside down when an ornithologist, Tulio, invites them to Rio as Blu is the last known male of his species and needs to mate with the last known female blue macaw, Jewel (Anne Hathaway), to save them from extinction. Things take a wild turn when the two birds are smuggled once again in Brazil, leading to a hilarious, fun-filled adventure.
While the first part ends with the two birds raising a family of three in a jungle, the second picks up from there and explores their adventures as a family as they set out on a quest to find other blue macaws in Amazon, which eventually turns out to be Jewel's long last family. The sequel ends with the family deciding to continue living in Amazon while planning to return to Rio during the summers.
Since there is no solid information about the plot of 'Rio 3', we can only make speculations. The third part will mostly begin with the family, along with the rest of the flock, living in Amazon. The family visiting Rio de Janeiro during the summer will most likely be a part of the plot as Rio is after all the name of the franchise. It would be both interesting and relevant if the new sequel actually addresses the recent tragic extinction of the species in some way or another. It could also be the reason why Blu and Jewel, along with their friends and family set out on another adventure in order to save their species.
In an interview with Cinema Blend, the cast of 'Rio 2' spoke about what they would want to see in the third part of the film. While Jamie Foxx who plays Nico stated that he would love to see the family on an adventure to Miami, Andy Garcia who plays Eduardo mentioned that he would want them to take a field trip. Either way, keeping in mind the plot of the past two parts, and what the cast had to say, we can safely assume, 'Rio 3' will mark yet another adventurous journey for the family.
Rio 3 Cast: Who Can Be In It?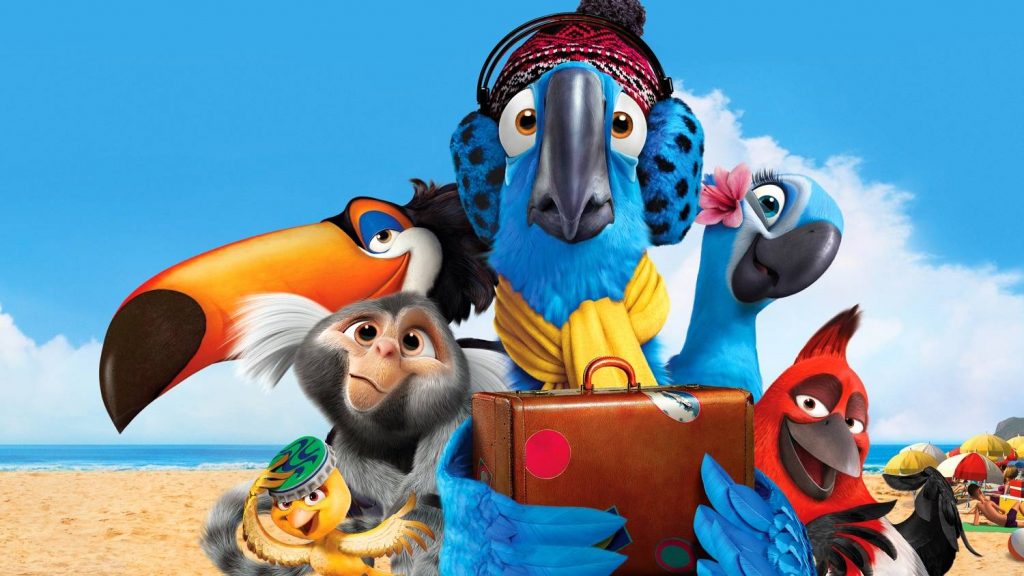 Both the parts of 'Rio' star Jesse Eisenberg as Blu and Anne Hathaway as Jewel. The series also stars Leslie Mann as Linda, Rodrigo Santoro as Tulio, Will.i.am as Pedro, Jamie Foxx as Nico and George Lopez as Rafael. 'Rio 2' introduced Andy Garcia as Eduardo, and Bruno Mars as Roberto, along with several other characters.
It wouldn't be surprising to expect the same cast to reprise their original roles in 'Rio 3' as it will be a continuation of their narratives and adventures. We should also expect new cast members to be added to the team as was the case with 'Rio 2', as there will definitely be new characters added, including a new primary antagonist, as Blu and his family set out on another adventurous journey.
Rio 3 Crew: Who Can Be Behind It?
There are no doubts here. Carlos Saldanha will most certainly make 'Rio 3' if and when it works out. 'Rio' has been deeply personal to Saldanha, who infused his Brazilian heritage into the film and wanted to capture the true spirit of Rio de Janeiro with the films. When asked about a possible third part to 'Rio' he seemed interested and also stated that he was working on it:
"Of course, I have a lot of stories to tell, so we're [starting to] prepare for it. Because we love these characters so much, and there are a lot of things in my head that maybe I couldn't put in the movie. I wanted to take them to a different place. So I don't know yet. We'll see what happens."
Rio 3 Release Date: When Can It Premiere?
Since there have been no talks about a sequel in the past few years, we know that it's currently not being developed. But knowing how Saldanha has previously worked on sequels, and his interesting in making 'Rio 3', we can definitely expect to get the film in the near future. Since Saldanha was last seen working on 'Ferdinand' back in 2017, we can hope to hear about his upcoming projects soon.
Keeping all of this in mind, we can expect 'Rio 3' to release sometime in 2022 or later. If you can't wait for that long, we've good news for you. There is a 'Rio' spin-off in development for Disney Plus, centering around Nico and Pedro.
Read More: Upcoming Jamie Foxx Movies