Robert Hepler Lowe or Rob Lowe is an American actor, director, and producer. Born in Charlottesville, Virginia, Lowe does not come from a family involved in showbusiness, since his mother was a teacher and his father, a trial lawyer. However, Rob's brother, Chad, also made his way to the showbusiness and is known for roles in notable television shows like 'ER' and 'Pretty Little Liars'.
As for Robert, he described his upbringing as being traditionally American. He was raised in Dayton, Ohio, and attended the Oakwood Junior High School, before he moved to Point Dume in Malibu, California. There, he attended the Santa Monica High School and met Charlie Sheen. Rob Lowe has often spoken about Sheen's school days, saying that he was a nerd who wanted to be a baseball player.
Gradually, Lowe began to make his way into the show business and one of his earliest roles was in the 1983 TV movie 'Thursday's Child'. The role won him his first Golden Globe nomination. His breakout big-screen role happened when he was cast in Francis Ford Coppola's 'The Outsiders'. Lowe appeared in the role of Sodapop Curtis in the movie which expertly navigated the harsh lives and many difficulties of street gangs. Lowe reunited with Emilio Estevez, his co-star in 'The Outsiders', when they appeared in 'St. Elmo's Fire'. This made the two of them the most prominent actors of the Brat Pack. He soon followed this up with 'About Last Night', which also had 'St. Elmo's Fire' co-star, Demi Moore. His second Golden Globe nomination came when he played the part of Rory, a disabled individual, in 'Square Dance'.
Like any actor worth their salt, Lowe also appeared in theater productions like Chekov's 'The Three Sisters'. Lowe made a fair bit of networking there, meeting Paul Newman, who encouraged him to carry on. Eventually, Lowe made a return to television, playing Sam Seaborn in 'The West Wing'. The role won him an Emmy nomination and two Golden Globe nominations. He was drawn to the role due to his love for politics and longstanding relationship with Martin Sheen. However, eventually, the meddling of NBC caused the actor to quit, not long before Aaron Sorkin pulled the plug as well. Lowe found his niche with television miniseries, appearing in 'The Stand', and 'Salem's Lot', both of which were based on Stephen King's works. He also appeared in works like 'Beach Girls' on Lifetime, and the independent movie, 'Thank You For Smoking'. Over the years, the actor has made his mark by appearing in several other projects including 'Brothers & Sisters' and Ricky Gervais' 'The Invention of Lying'. 'Parks and Recreation' and 'Californication' are also among Lowe's acclaimed works.
It is abundantly clear that Rob Lowe likes keeping a busy schedule and is thoroughly invested in the entertainment industry. Naturally, this must be making you wonder about the projects that he has lined up for himself in the future. Well, we are here to tell you that as we bring all upcoming Rob Lowe movies and television shows. Hopefully, he will deliver commendable performances in them, as he has done in the past.
Read More: Upcoming Al Pacino Movies
4. Mental Samurai (2019-)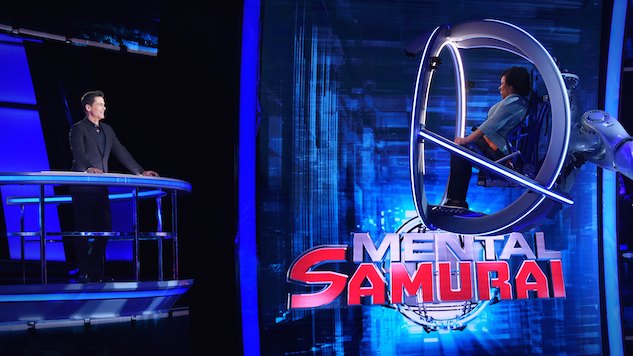 'Mental Samurai' is an American television game show that is designed to push the contestants to test their intelligence and mental agility. It has been described as the 'obstacle course of the mind' and contestants have to answer questions based on knowledge, while they are being moved around by a giant robot arm in the show's specially designed capsule, which can rotate 360 degrees.
The series has two rounds with contestants answering questions at a time within a moving capsule. The questions are displayed on four screens or towers, each of them focusing on different skills like knowledge, puzzles, memory, and sequence. Not only is Rob Lowe the host, but also the producer of the show. 'Mental Samurai' started airing on March 19, 2019, and considering how much Americans love their game shows, we expect this series to continue for some time.
3. Wild Bill (2019-)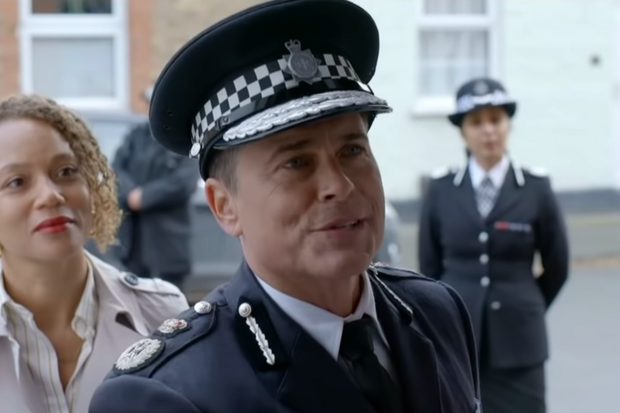 'Wild Bill' is a British comedy-drama series that airs on ITV. The story follows Bill Hixon, the Chief Constable. He used to be a former US chief and is widowed. The man moves from Miami to Boston, Lincolnshire, with Kelsey, his fourteen-year-old daughter. Bill has his share of skeletons since he was sacked from the American police force for assaulting a boy who had managed to upload sexual images of his daughter.
Bill makes an immediate impression on his colleagues on the other side of the pond as well, and none of them are too happy about having an American copper around on the force. The only person who forms a relationship with Bill after a rocky start is the young and eager trainee detective, Muriel Yeardsley. Not only does Rob Lowe star in the series as Bill Hixon, but he is also on board as the executive producer. The series first aired on June 12, 2019, and will surely be getting more seasons.
Read More: Upcoming Edward Norton Movies
2. Holiday in the Wild (2019)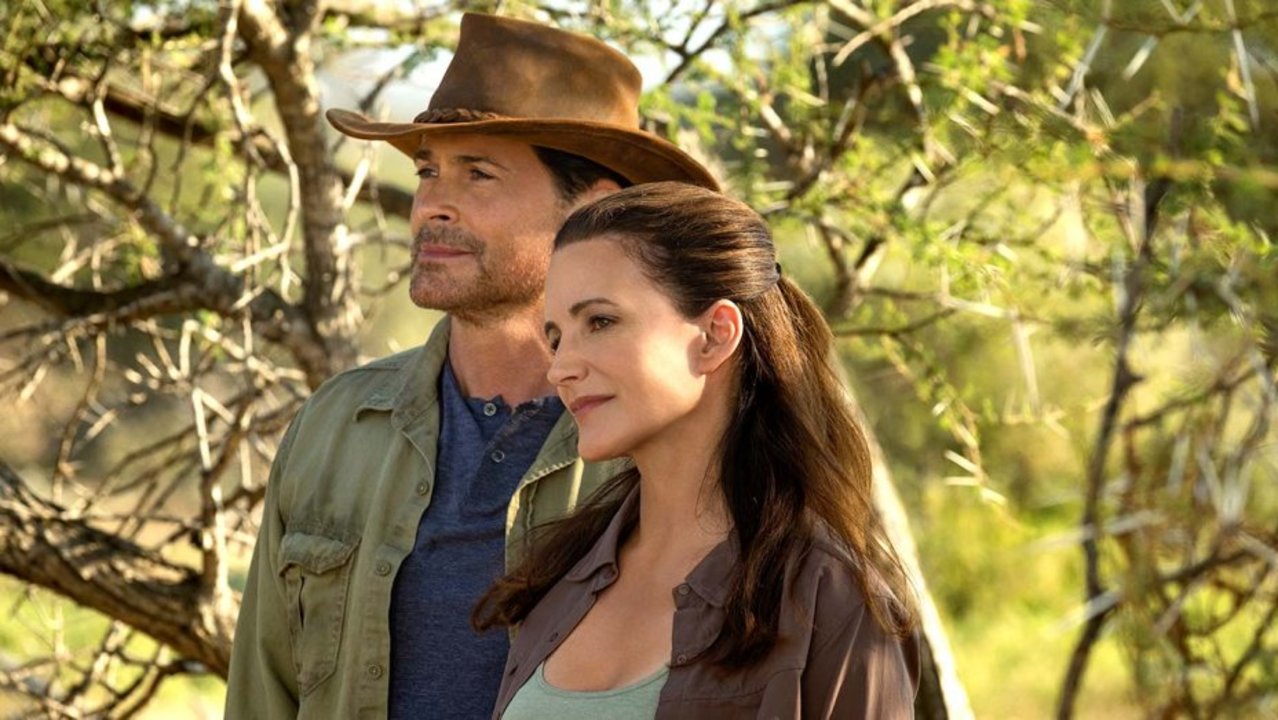 'Holiday in the Wild' is an upcoming American Christmas romantic comedy film that comes from Ernie Barbarash. The screenplay has been written by Neal and Tippi Dobrofsky. The plot follows a woman who is jilted by her husband on the eve of going on an African safari. Determined to experience the beauty of the continent alone, the woman embarks on a solo journey and ends up meeting an elephant conservationist.
Rob Lowe stars in the movie along with Kristin Davis. The film is slated to be released by Netflix on November 1, 2019.
1. 9-1-1: Lone Star (2020)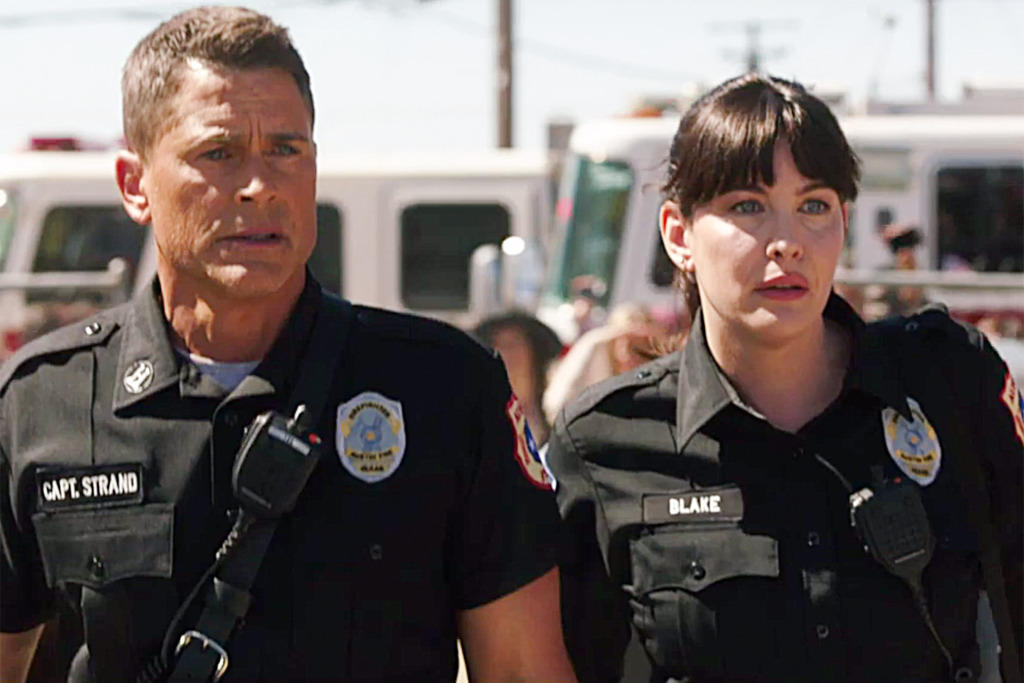 '9-1-1' fans can rejoice because the spinoff is finally coming. The plot will follow Owen Strand, a sophisticated New York cop who has to relocate to the southern city of Austin, Texas, along with his son. The basic thrust that drives the plot forward will be the way this man tries to balance his professional life with the many stresses and hurdles that his personal life is bound to throw at him.
Rob Lowe appears in the role of Strand, while Liv Tyler has signed on to appear as Michelle Blake. The series is slated to release on January 19, 2020.
Read More: Upcoming Maggie Smith Movies