Robert Bartleh Cummings, better known as Rob Zombie, is an American musician and filmmaker. He is the founding member of White Zombie, the heavy metal band. Born in Massachusetts, Rob's parents worked at a carnival, increasing his fascination for the carnivalesque, from which it was a short leap to horror. He always wanted to be like Alice Cooper, Steven Spielberg, Bela Lugosi, and Stan Lee.
Rob Zombie had a mediocre run with his band White Zombie before the band broke up since the members felt that it had run its course. Following this, Rob Zombie decided to go solo and if you hear his music, it is pretty evident that the man has been inspired by some of the classic works of horror. Zombie's fascination with horror finally culminated in him preparing to make a movie titled 'The Crow: 2037'. The movie was supposed to take place in the future, but ultimately never ended up being made since it was decided to be unsuitable for the franchise. Around this time, Rob Zombie began to work on what would actually be his directorial debut, that is 'House of 1000 Corpses'.
However, before he released the movie, he got married to his longtime girlfriend Sheri Moon, now Sheri Moon Zombie. 'House of 1000 Corpses' was finally released in 2003 but was met with negative reviews due to the violent and grotesque nature of the film. Nonetheless, since then, the movie has gone on to develop a cult following and many critics have revised their stance to consider the movie as one of the greatest horror films ever made.
Apart from that, Rob Zombie has also lent his voice in episodes of 'Spider-Man: The New Animated Series' as well as 'Justice League Unlimited'. In 2005, Rob Zombie went ahead and released 'The Devil's Rejects', that is a sequel to his debut film. While 'The Devil's Rejects' was also met with mixed reviews, it too went on to become a cult hit. Critics noted that the movie does away with some of the horror aspects that are evident in the first entry and rather focuses on a violent Western theme. Although 'The Devil's Rejects' was also criticized for the material and violence, critics could not help but note wonderful moments of cunning wit and displays of nihilism in the movie.
In 2007, Zombie opted to focus on his career as a director. He came up with his version of 'Halloween', a remake of John Carpenter's 1978 horror classic. Although the movie was critically panned, it was a commercial success. He followed this up with 'Halloween II', which came out in 2009 and was also panned, despite having a successful theatrical run. Rob Zombie has also executive produced the animated movie 'The Haunted World of El Superbeasto' and has directed the horror film 'The Lords of Salem'. At the same time, he has made a return to his musical career.
One thing is abundantly evident, Rob Zombie has a certain style and approach to his art, and the man likes to keep a busy schedule. Naturally, you must be wondering what is the new Rob Zombie film about. We are here to answer exactly that question.
3 From Hell (2019)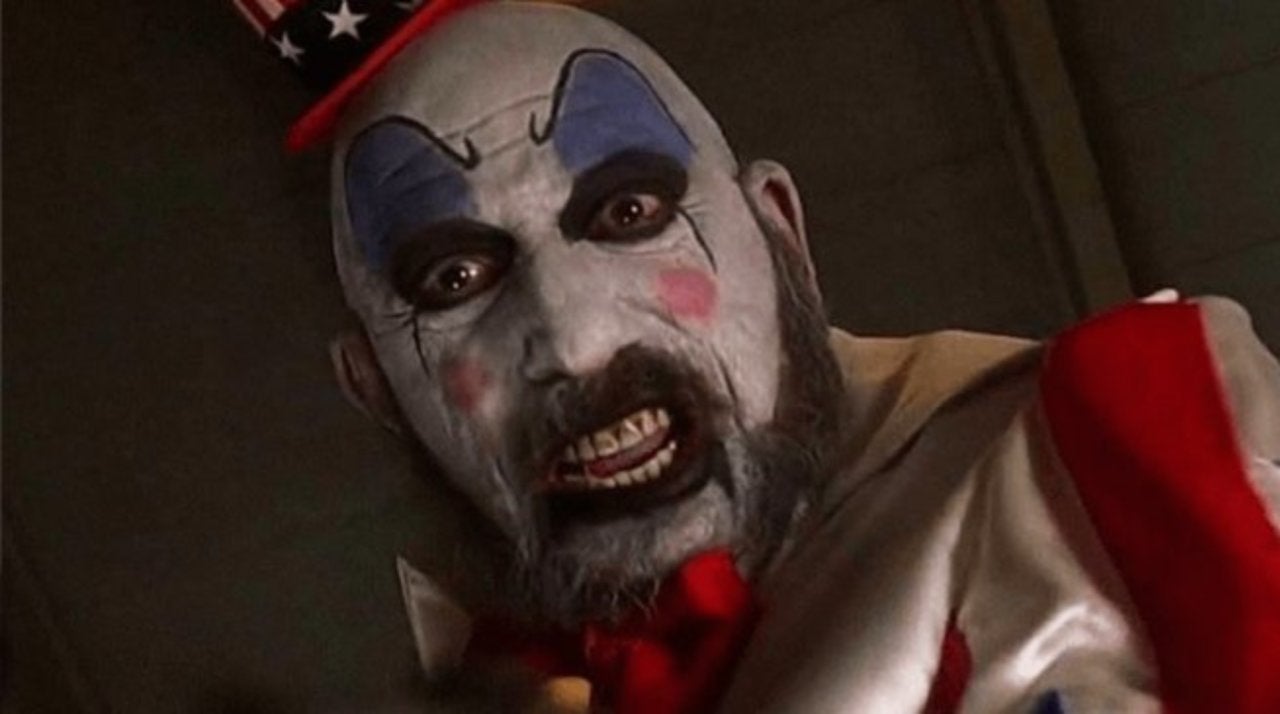 '3 From Hell' is the follow up to 'The Devil's Rejects' and the plot picks up from where the previous movie leaves off. We see that the characters Captain Spaulding, Otis and Baby have all survived being shot, and are going to be tried for their crimes. While Spaulding is put to death by lethal injection, the other two are jailed. Otis meets his half brother Foxy in prison and thus begins a series of bloody and violent adventures including the three breaking out of prison and continuing their escapades. Rob Zombie has helmed the movie wonderfully with critics praising it for being his most laid back and earnest nightmare yet. Notably, Sid Haig reprises his role as the iconic horror genre character, Captain Spaulding, for the last time in the movie. '3 From Hell' released on September 16, 2019.
Read More: Best Zombie Survival Games