2015 was easily one of the best years for cinema in recent times. We got to see many women-centric films and at the same time, we also had great films from every genre release that year. Romance is easily one of the most popular genres. Despite that we hardly get to see really good romantic films very often. But 2015 was an anomaly in that regard. This list of top romantic movies of 2015 proves exactly that.
13. The Age of Adaline
The film is the story of a young woman, born at the turn of the 20th century, who stops aging after an accident. After spending many solitary years, she meets a man who complicates the eternal life she has settled into. A film that seems cheesy from outside but actually is a good one time watch.
12. Love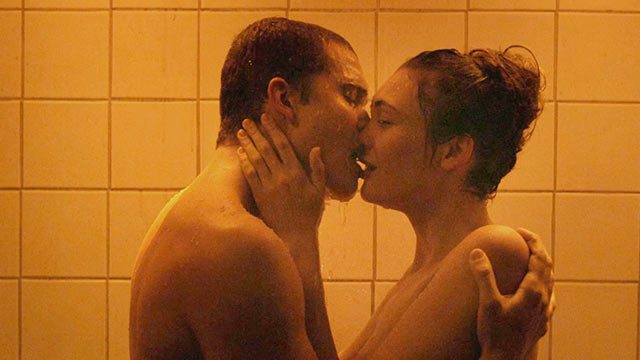 Gasper Noe's erotic 3D venture follows the lives of three eligible bachelors with a perennial penchant for adventures. 'Love' is one of those sex movies that might be labeled as taking advantage of creative liberty. But on close observation, you might notice why Noe chose to make the film with graphic sex scenes. The titillating drama opens up with a racy and sensual threesome amongst a pair of experienced ex-lovers, Murphy and Electra, and a fledgling novice exchange student from Denmark, Omi. The film ruffled feathers when it was premiered at Cannes.
11. Paper Towns
'Paper Towns' starts with a lot of promise. It even has some Perks vibe going on in the first few minutes. But soon you realize that it is a different film altogether. It is more of an adventure tale. Though, the treatment of the story is pretty much same as any other coming of age film. In the end, the film has some genuinely great moments even if it may not meet up to the class of 'The Perks of Being Wall Flower'.
10. The DUFF
Bella Thorne's emergence as a global superstar at the tender age of 20 finds its partial explanation with this film. Confident and assured performances fuel a thought-provoking and tenable movie that hints towards our innately judgemental prejudices. A group of three girls, two wholeheartedly attractive, and the third one a 'DUFF', try to outlive high-school. Her lovable neighbor is another cog in the story. She soon realizes that everyone in the school wants to get to the other two through her, which results in her unfriending them. She strikes a deal with the neighbor, for mutual benefits, and it soon sparks a passionate love affair. 'The DUFF's strength takes form with a formidable cast that exceeds expectations, and good, mature writing, that appeals to the heart.
9. The Danish Girl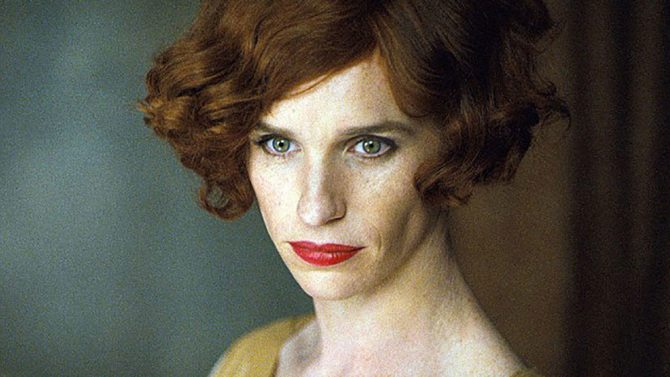 Lili is a character we profoundly empathy with as we are invited in accompanying the process of enlightenment she goes through, and therefore fully understand the inner and outer difficulties that she must face, that come along with the change occurring within her. Inspired by the real Danish painter of the early 20th century, the character shows the intensity of what it is to be one of the first transsexuals to undergo sex reassignment surgery. A truly humane film that has love at its center.
8. The Diary of a Teenage Girl
This film might be the most obscure on the list. I myself stumbled upon this eviscerating drama due to pure luck, googling 'The Diary of a Wimpy Kid'. In the vociferous and boisterous '70s, a teenage girl embarks on a sexual odyssey of her own. Her first stepping stone is her own mother's boyfriend. Featuring names like Kristen Wiig ('Bridesmaids') and Alexander Skarsgard ('Big Little Lies'), the moving and provocative drama is shouldered extremely capably by newcomer Bel Powley. Special praise is reserved for the costume designing team that perfectly embodies the effervescent spirit of the '70s. A rare filigree of a movie that's a must watch!
7. Trainwreck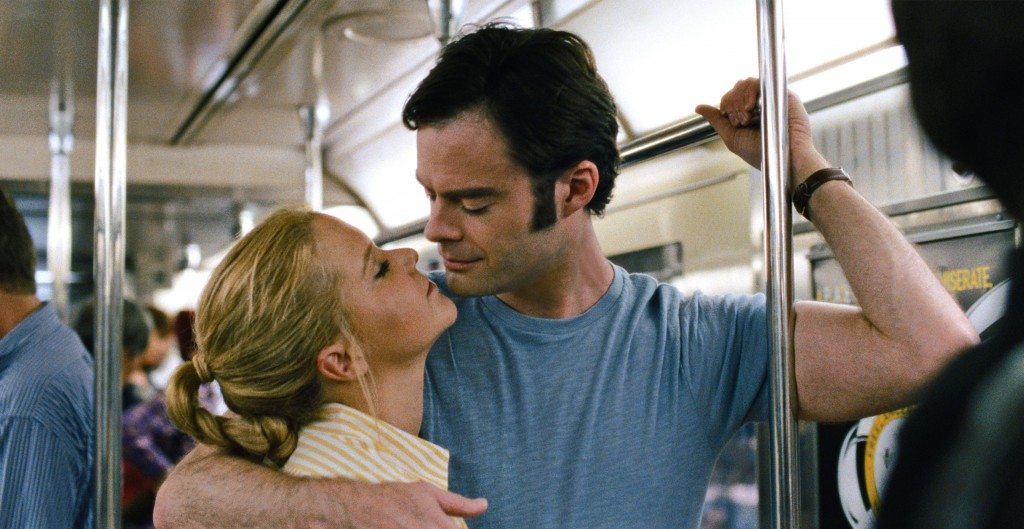 Amy Schumer is without doubt one of the foremost comedians amongst women today. Her unique way of incorporating funny anecdotes from her life and self-depreciation has been widely lauded. Schumer made her writing debut with this 2015 comedy film. The film follows a quotidian premise, following Schumer, who retains her real-life name on reel, who is afraid of commitments and relationships, until one day she accidentally stumbles upon her perfect match. She gradually falls in love with him but again circumstances repudiate her endeavors. The film is hilariously written and performed, with Schumer coming in for considerable praise for shouldering the film to an elite status, The film received overwhelming critical acclaim and was a huge commercial hit.
6. Far From Maddening Crowd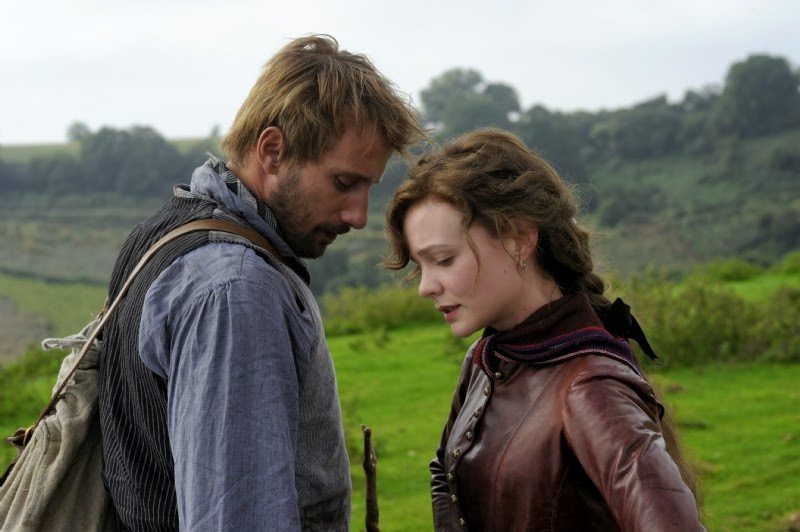 'Far From the Madding Crowd' is easily one of the most beautiful films I've ever seen in recent times. It's such an incredibly profound and beautifully atmospheric piece of pure romance that takes you back in time. The film tells the story of a woman struggling with her life and torn between three men who are deeply attracted to her. Vinterberg beautifully captures the aura of its time and gives a peek into the tragic lives of these people and asks us to empathize with its characters. Carey Mulligan is fantastic as Bathsheba and carries the film on her own in a performance of raw strength and confidence.
5. Anomalisa
'Anomalisa' centers around a lonely customer service expert who finds the world to be identical until he meets a beautiful young woman with whom he develops an intimate bond that grows increasingly complex after they spend a night together at a hotel room. It's such a touching piece and like most Charlie Kaufman movies, manages to get under your skin. The film features a famous sex scene between the two lead characters that makes the film very much of an adult animated movie and was given an R-Rating.
4. 45 Years
As their 45th wedding anniversary approaches, a woman (Charlotte Rampling) learns that her husband (Tom Courtenay) was once engaged to someone else. The dark and macabre secret dishevels their life, sparking an introspective and profusely retrospective inspection of their lives together. Films like '45 Years' remain with you like that tainted memory, which for its reasons are permanently imprinted upon your conscience. Painfully uncomfortable and incisively beautiful, the film's assured sense of exactitude in tackling themes like deceit and betrayal is inherently riveting.
3. The Lobster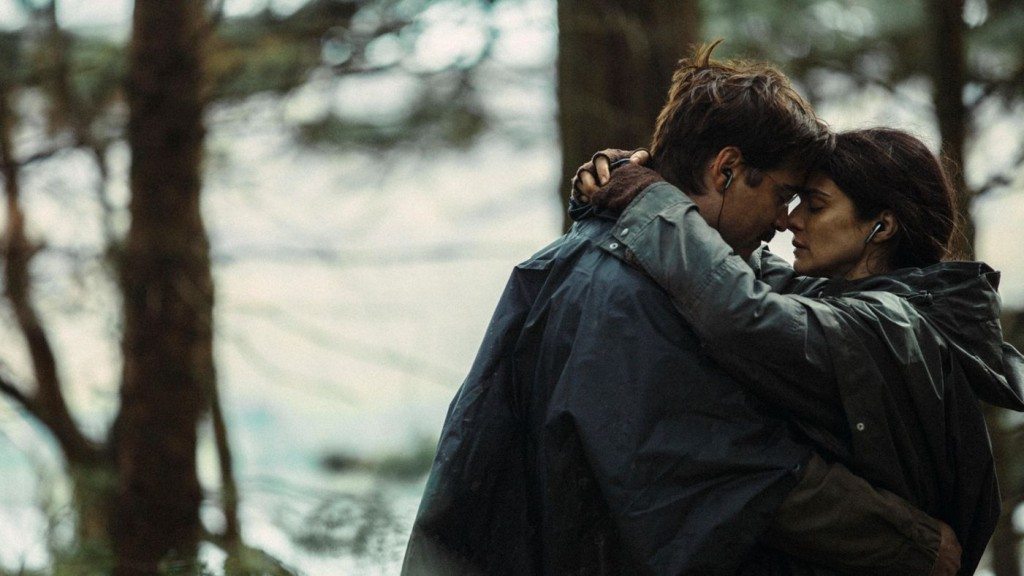 Is love based on sacrifice or acceptance? Are there rules to it, or does it just happen? 'The Lobster', with its brilliantly innovative story about a dystopian future where love is conditioned and everything is done in an orderly manner, beautifully carves two characters out who feel like they genuinely have some sort of affection for each other. In this world, attraction isn't simply based on emotions. Instead, one is required to have something similar to their partner, a child to test their togetherness, and a deadline for finding themselves a mate. As we connect with the couple in the picture, it slowly becomes clearer to us that maybe true love does have a place in this world. Despite all odds, it is possible for you to find the one you're happiest with. Quite shockingly though, not even the man and the woman leading the film seem to believe in such things by the end, as they have been mechanized to at least an extent, and they are left to think that a deep connection can only be brought out by proving things rather than feeling them.
2. Brooklyn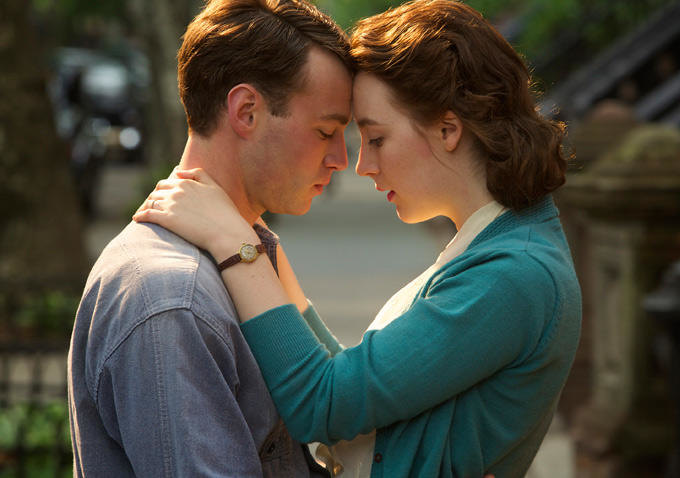 'Brooklyn', even with its simple premise, is an astounding achievement both in terms of its originality and its rendering of a touching emotional story. The experience of watching 'Brooklyn' is like discovering a goldmine, or even better, a rare gem. It surprises and amazes you at every single turn. Whether it be the deftly handled love story or the sensitive portrayal of immigrants or even the particularity of details of the period in which the film is based, everything pitch perfect. (Read REVIEW).
1. Carol
When comes in the first scene of this movie, you'll feel confused and considerably so. This scene leaves you incomplete for some reasons that are later explained through a very beautiful non-linear storyline. Rooney Mara and Cate Blanchett will scintillate you, seduce you and amaze you. When comes in the last scene, you will have a sudden rush of feelings. It's so lively, so colorful, so alluring that it will make your heart swoon. Cate shows that she is one of the greatest actresses of all time, to nail a role as such with this ease shows how great an actress is she. Kate on the other side impresses you even more! This movie is rather a harsh portrait of two lovers who fight their way in a world that considers homosexuality as a taboo.
Read More: Best Romantic Movies of 2018