Rooney Mara is an American actress. She began her career playing supporting roles in several independent films. She first appeared as an extra in films which starred her sister, including a bit-part in the 2005 direct-to-video horror film 'Urban Legends: Bloody Mary'. She found work in television, making her professional debut in a 2006 episode of the drama 'Law & Order: Special Victims Unit', as a girl who bullies overweight children. She guest-starred on the legal drama 'Women's Murder Club' and played a drug addict in an episode of 'The Cleaner'. She made her feature film debut in 'Dream Boy' in 2008 and guest-starred as Megan for two episodes of NBC's 'ER'.
In a coming-of-age film 'Tanner Hall' in 2009, Mara landed her first lead role, as Fernanda who has an affair with a married family friend. The film was the directorial debut of Princess Tatiana von Fürstenberg and Francesca Gregorini. It debuted at the 2009 Toronto International Film Festival and had a limited theatrical release in September 2011. She later starred as Nancy Holbrook in the 2010 remake of 'A Nightmare on Elm Street' and as Erica Albright in the biographical drama film 'The Social Network' in 2010.
In 2011, Mara had a career breakthrough when she portrayed Lisbeth Salander, the title character in David Fincher's 'The Girl with the Dragon Tattoo', based on Stieg Larsson's Millennium book series. She received critical acclaim for her performance and was nominated for an Academy Award for Best Actress and a Golden Globe Award for Best Actress in a Motion Picture – Drama. In 2013, she starred in the thriller 'Side Effects', the independent drama 'Ain't Them Bodies Saints', and the acclaimed sci-fi romantic drama 'Her'. The following year, she starred in the adventure drama film 'Trash'. In 2015, she garnered further critical acclaim for her performance in Todd Haynes' romantic drama 'Carol', for which she tied for the Best Actress Award at the 2015 Cannes Film Festival, and received nominations for the Golden Globe Award for Best Actress in a Motion Picture – Drama, SAG Award, BAFTA Award and Academy Award for Best Supporting Actress. She is also known for her charity work and oversees the charity Uweza Foundation, which supports empowerment programs for children and families in the Kibera slum of Nairobi, Kenya, one of the largest slums in Africa.
At this point, the question that might be circling your mind is what is the next Rooney Mara movie? Well, the good news is that we have a clear answer to that question. Here are the upcoming Rooney Mara films expected to release in the near future. We can only hope that the latest Rooney Mara movies would be as good as some of her recent ones.
2. A House in the Sky (TBA)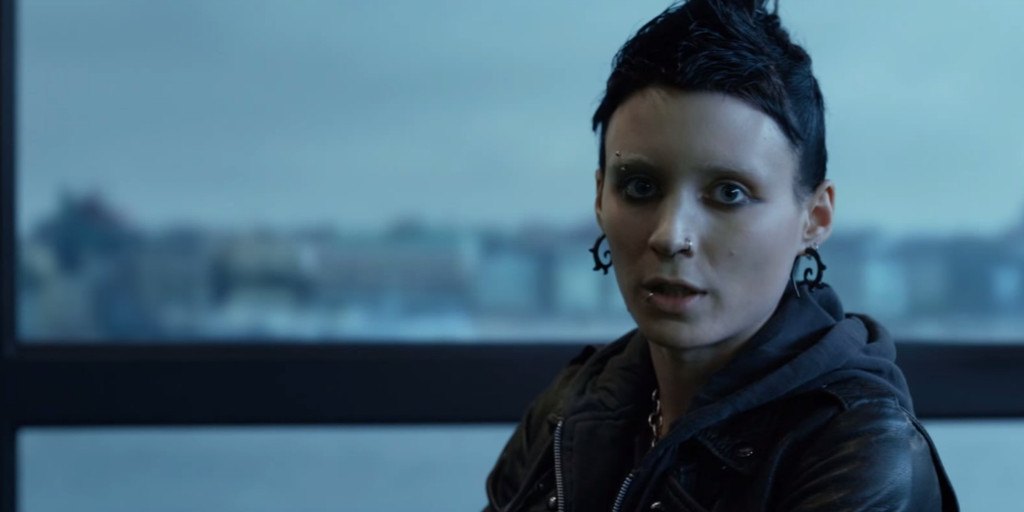 Rooney Mara will produce, and star in, Annapurna Pictures' abduction drama 'A House in the Sky', the story of Amanda Lindhout's 15-month imprisonment. Annapurna has optioned the memoir by co-authors Lindhout and Sara Corbett and will develop the project. Annapurna's Megan Ellison will also produce and Annapurna's Chelsea Barnard will be the executive overseeing the day-to-day development and production of the project.
Amanda Lindhout was abducted in 2008 in Mogadishu, Somalia, by a rebel terrorist group. That was just the start of her harrowing ordeal. Over the next year, she was tortured, raped, and nearly starved to death. She was kept in captivity for 460 days with photographer Nigel Brennan before they were released following ransom payments by their families. 'A House in the Sky' details the psychology, motivations, and desperate extremism of her captors as she is kept in chains, nearly starved and subjected to abuse. Amanda Lindhout talked about Mara in a statement. "Rooney Mara is someone whose talent and adventurous spirit I admire deeply," she said. "I'm thrilled that she's teaming with Annapurna Pictures to bring A House in the Sky to the screen. I can't imagine a better match."
Read More: Emma Watson Upcoming Movies
1. Nightmare Alley (TBA)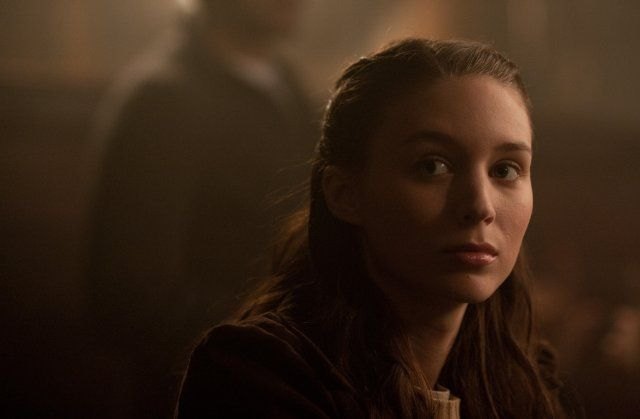 'Nightmare Alley' is Guillermo del Toro's upcoming drama movie that is a remake of the 1947 film of the same name. With a carnivalesque touch, the movie deals with the darkest corners of the human mind, showing that we are capable of the worst depravities in order to get ahead. The name itself suggests that the worst is about to happen at any time. The story follows a conman who teams up with a female psychiatrist who happens to be even more corrupt than he is. Together, they enjoy fleecing people at first, but soon enough their mentalist act is not enough to satisfy their greed. She turns the tables on him, out-manipulating the manipulator.
Apart from Mara, who has a penchant for roles in movies like these, the cast is incredibly talented, boasting of names like Willem Dafoe, Bradley Cooper, and Toni Collette. Undoubtedly, the actors will all come together to make the movie a resounding success. Guillermo del Toro himself is a talented director who can work with storylines about misfits, as 'The Shape of Water' proved to us. He will be looking to steal the limelight again with his latest offering. Kim Morgan has co-written the script and Fox Searchlight is the home of the movie. Ironically the 1974 film found its home with Fox as well. No release date has been set but production is slated to begin in early 2020.
Read More: Upcoming Daniel Craig Movies