Right from her debut in the 1995 flick 'Kids,' Rosario Dawson has belonged to that rare species in Hollywood from whom we should 'expect the unexpected'. Being the face of indies during the late '90s and afterward, Dawson is a certified outspoken activist. Perhaps it is to be expected of a firebrand artist who started her career as a teenager with a 19-year-old hyperactive Harmony Korine. She raises her voice for various causes including women's rights. She has appeared in the feminist documentary 'Miss Representation.' Dawson produced the 2007 film 'Descent,' written and directed by her friend Talia Lugacy, and starred as Maya, a student who is raped by a classmate.
We have seen her as Valerie Brown in 'Josie and the Pussycats,' Mimi in 'Rent,' doctor Claire Temple in Marvel's Netflix series like 'Luke Cage' and 'The Defenders,' and the enigmatic lesbian lawyer Jane Ramos in 'Jane the Virgin.' She has been a part of gritty dramas, teen comedies, musicals, adult comedies, children's films, and comic book fantasies. In 2006, Dawson co-created her own comic series, 'Occult Crimes Taskforce.' Her career path is bizarre, surprising and strange when compared to other stars of her generation. At this point, the question that might be circling your mind is what is the next Rosario Dawson movie or TV show? Well, the good news is that we have a clear answer to that question. Here's the list of upcoming Rosario Dawson films and TV shows scheduled to release in the near future. We can only hope that the latest Rosario Dawson movies would be as good as some of her recent ones.
6. Weird City (2019- )
There is 'Black Mirror' for Netflix, 'Electric Dreams' for Amazon and the 'Twilight Zone' reboot for CBS. But what has YouTube Premium had? The answer is 'Weird City,' the comedic sci-fi series ran for its first season in February. Even though the series has a star-studded cast, which is a rare thing for a YouTube Premium original, it was wrapped up after 6 episodes. 'Weird City' is executive-produced by 'Get Out's' Jordan Peele and the cast includes Awkwafina, Dylan O'Brien, Rosario Dawson, Michael Cera, Laverne Cox, and Ed O'Neill among many others.
Rosario Dawson appears in the episode titled 'A Family' in February. She plays a tough gym trainer Delt who is at odds with her desperate student Tawny, played by Michael Cera. The show follows an anthology format with a top-billed star appearing in each episode. The plot is often set in a dystopian future world where technology rules over human beings. According to reports, there are chances that YouTube will go for a second season based on the viewership of the first. But Jordan Peele and YouTube are yet to come up with an official announcement.
5. The Last Kids on Earth (2019- )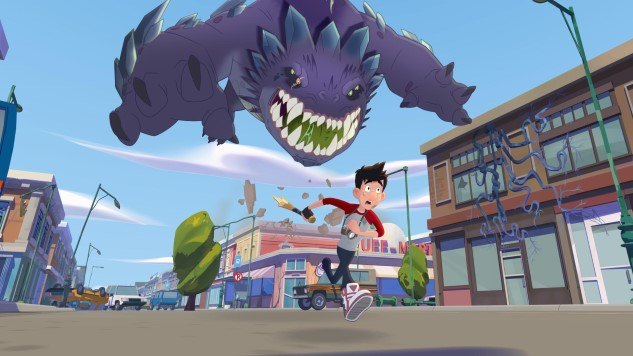 'The Last Kids on Earth' is an upcoming animated series based on the best-selling book series 'The Last Kids on Earth' by Max Brallier. The voice cast of the series includes Mark Hamill, Rosario Dawson, Catherine O'Hara, Keith David, and Bruce Campbell. The plot revolves around the 13-year-old Jack Sullivan and a group of suburban middle school students who battle zombies after a monster apocalypse. Netflix acquired the rights of the series. 'The Last Kids on Earth' released on September 17, 2019. Considering how fun it was, there is a good chance that the show will get another season with Dawson lending her voice again.
4. Jay and Silent Bob Reboot (2019)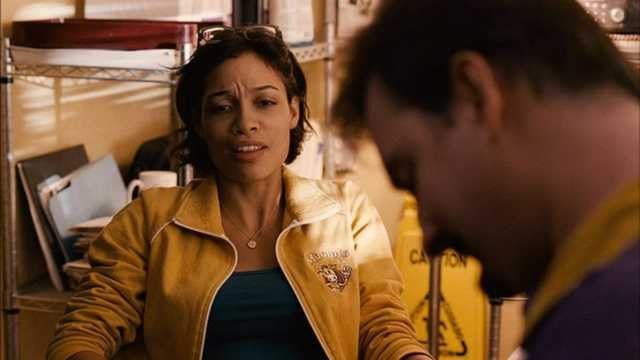 'Jay and Silent Bob Reboot' is Kevin Smith's long-awaited follow up to the 'Jay and Silent Bob' franchise. Smith introduced Silent Bob along with Jay Mewes in their film debut, the 1994 comedy 'Clerks.' Smith wrote, directed, co-produced, and acted in 'Clerks.' His character Silent Bob was part of the duo, Jay and Silent Bob. Other movies that feature Jay and Silent Bob are 'Mallrats,' 'Chasing Amy,' 'Dogma,' 'Jay and Silent Bob Strike Back,' and 'Clerks 2.' Rosario Dawson first appeared as her character Becky in the 2006 movie, 'Clerks 2,' who makes her return in the reboot. The movie is slated to be released on October 15, 2019.
3. Zombieland: Double Tap (2019)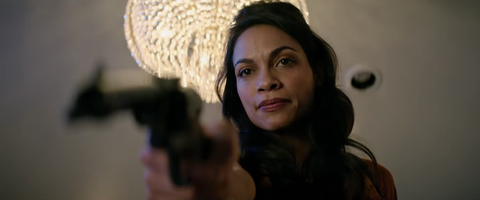 Ruben Fleischer's upcoming zombie horror flick 'Zombieland: Double Tap' is the sequel of the 2009 cult comedy-horror flick 'Zombieland.' The second installment features Rosario Dawson as Nevada, Jesse Eisenberg as Columbus, Woody Harrelson as Tallahassee, Emma Stone as Wichita/ Krista, and Abigail Breslin as Little Rock. According to reports, Dawson's Nevada is a ruthless zombie slayer consumed by vengeance. 'Zombieland: Double Tap' is written by Dave Callaham, Rhett Reese, and Paul Wernick. The movie is slated to release on October 18, 2019.
2. Briarpatch (TBA)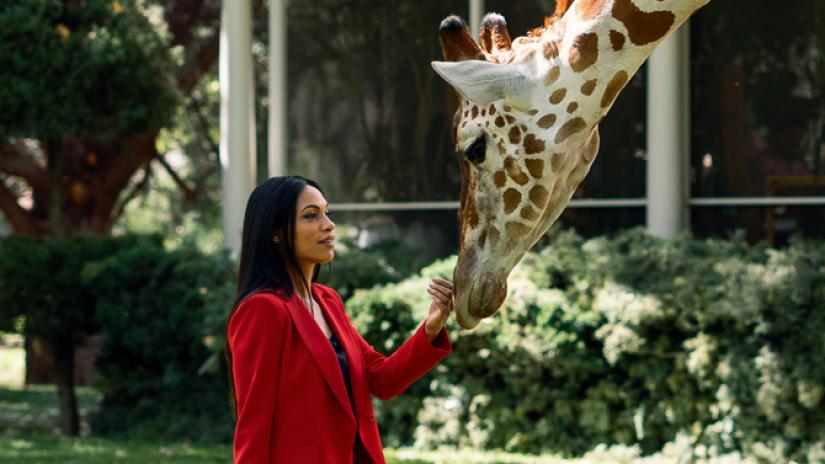 'Briarpatch' is an anthology drama series with Rosario Dawson in the lead role. The series has been ordered by the USA Network and is based on Ross Thomas' book of the same name. The plot follows Allegra Dill, played by Dawson, a rough detective who returns to her home town after the mysterious murder of her sister. But what begins as a hunt for the anonymous killer exposes a wide network of corruption and deception that engulfs everyone. The revelation turns the entire townspeople against her. The series also stars Jay R. Ferguson, Brian Geraghty, and Edi Gathegi in key roles. Andy Greenwald adapted the book for TV, and executive produces the show along with Ana Lily Amirpour, who also directed the pilot.
Read More: Upcoming Regina Hall Movies
1. The Water Man (TBA)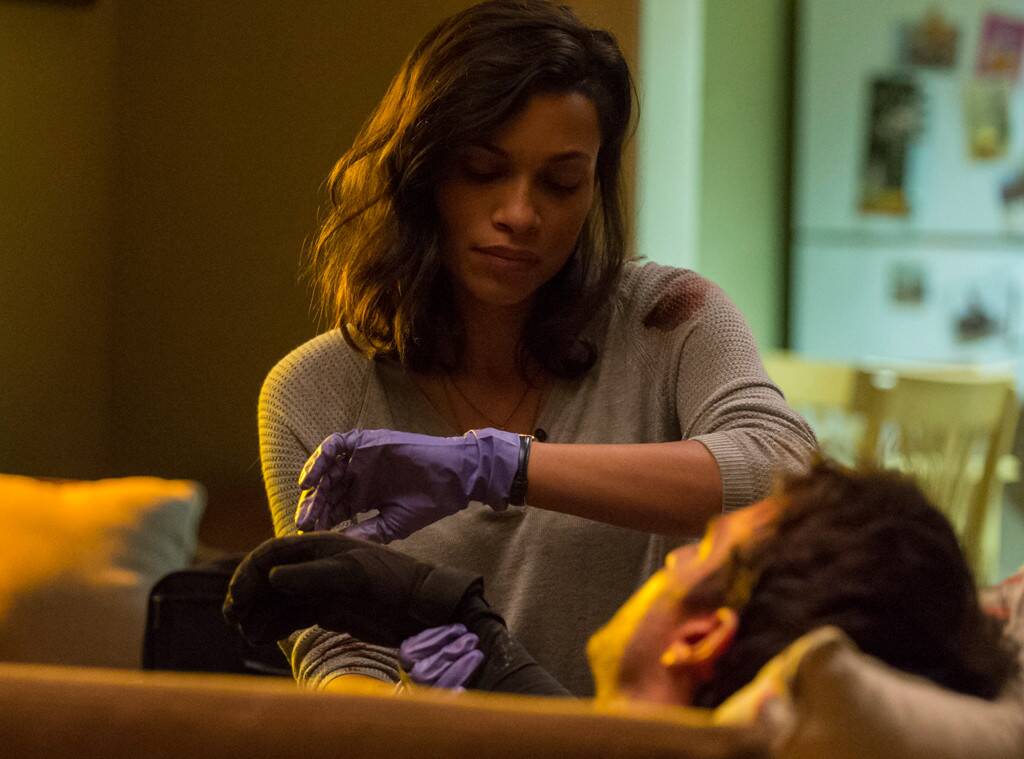 'The Water Man' is Golden Globe-nominated David Oyelowo's feature directorial debut. The 'Selma' actor directs the movie from a screenplay written by Emma Needell. Oyelowo is the director, producer, and stars along with Rosario Dawson. Other cast members include Lonnie Chavis, Amiah Miller, Alfred Molina, and Maria Bello. Reports suggest the plot centers on the super-talented boy Gunner, played by Chavis, who runs away from home to save his dying mother, played by Dawson. Gunner also knows a local misfit Jo, played by Miller, who accompanies him. The friends desperately search for the legendary figure, the Water Man, who can save Gunner's mother with his magical healing powers. 'The Water Man' has Oprah Winfrey as one of the executive producers.
Read More: Upcoming Milla Jovovich Movies
ALREADY RELEASED
Jane the Virgin (2014 – 2019)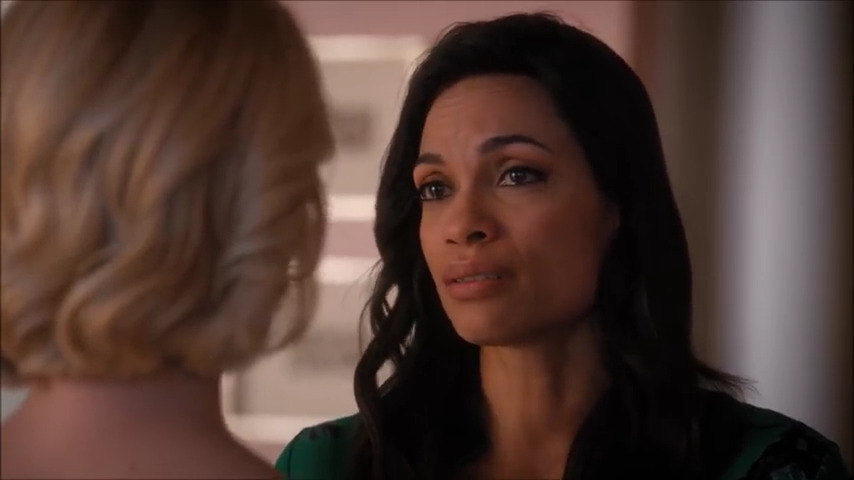 'Jane the Virgin,' a comedy series, wraps up its fifth and final season in top form. The plot follows Jane, a young Latina who works as a waitress in a Miami eatery. Her mundane and colorless life takes a turn for the worse when doctor Luisa Alver artificially inseminates her mistakenly during a checkup. Jane finds herself at odds with her mom regarding her decision to keep the baby with the support of her religious Latina grandmother, Alba. Rafael, the biological father of the baby, is the owner of the hotel Jane works in. Petra, Rafael's vicious wife becomes jealous after learning the mistake and plots a scheme to get rid of Jane and her baby. Rosario Dawson plays the lesbian Latina lawyer Jane Ramos in the series. Gina Rodriguez plays the titular Jane and Jennie Snyder Urman is the creator and showrunner.
Someone Great (2019)
'Someone Great' is a Netflix movie written and directed by Jennifer Kaytin Robinson. The movie follows aspiring music journalist Jenny, played by Gina Rodriguez. She gets ready to shift to San Francisco with a broken heart as her boyfriend of nine years, played by Lakeith Stanfield, dumps her. Jenny calls her two besties Erin, played by DeWanda Wise, and Blair, played by Brittany Snow and embarks on the last night adventure through the underbellies of NYC. Dawson plays Hannah, who crosses path with the trio on this decisive night. 'Someone Great' released on April 19, 2019.