Fantasy is Rose McIver's forte. It has been like that from the beginning. The New Zealand born actress started her acting career as an angel when she was a kid. McIver started acting in commercials at the age of two. Most of her roles during the early years of her career were fantastical in nature. TV movies like 'Hercules and the Amazon Women', 'Hercules in the Underworld', 'Hercules in the Maze of the Minotaur,' and shows like 'Hercules: The Legendary Journeys,' and 'Xena: Warrior Princess' made her a familiar face among TV viewers.
McIver got her first big break with the 2006 series 'Maddigan's Quest.' The 2007 series 'Rude Awakenings' made her more popular and in 2009, 'Power Rangers RPM' catapulted her to instant stardom. She played the role of Summer Landsdown/Yellow Bear RPM Ranger in 32 episodes of the series. Her supportive role in the 2009 supernatural drama 'The Lovely Bones' earned her critical acclaim. McIver established herself as an A-lister with several diverse roles in shows like 'Super City' (2011), 'Masters of Sex' (2013 – ) and 'Once Upon a Time' (2011- ).
"The reason I feel like I act is because you get to live a million different lives in one. I don't have to go about my life, just being easy-going New Zealander Rose", McIver once said in a Collider interview. "Sometimes I can inhabit a feisty, vicious character. Sometimes I can inhabit a painfully shy British girl, or whatever it might be," she added. There is no doubt that McIver is one of the most talented actresses working in television right now and we hope to see her in more challenging roles. At this point, the question that might be circling your mind is what is the next Rose McIver movie or TV show? Well, the good news is that we have a clear answer to that question. Here's the list of upcoming Rose McIver films/TV shows scheduled to release in 2019 and 2020. We can only hope that the latest Rose McIver movies would be as good as some of her recent ones.
3. I'm Sorry (2017 – )
The truTV sitcom 'I'm Sorry' centers around the life of comedy writer Andrea Warren. The plot follows her life through various stages as a wife, a mother and a writer. She struggles to find a balance between her professional life and family roles, which include mothering a young daughter named Amelie. Rose McIver joined the series as the character of Elizabeth in the season 2 episode titled 'The Small of My Back.' The episode revolves around Amelia, daughter of Andrea Warren and her husband Mike Harris. When Amelia finds out an extramarital affair in her school, she finds herself in a dilemma of whether to expose it or not. Apart from Rose McIver, Andrea Savage, Tom Everett Scott and Olive Petrucci play the lead roles in the series. Though truTV wrapped up season 2 with the finale on March 13, 2019, a third season is on the horizon. But neither Rose McIver nor truTV has turned up with an official confirmation yet.
2. iZombie (2015 – )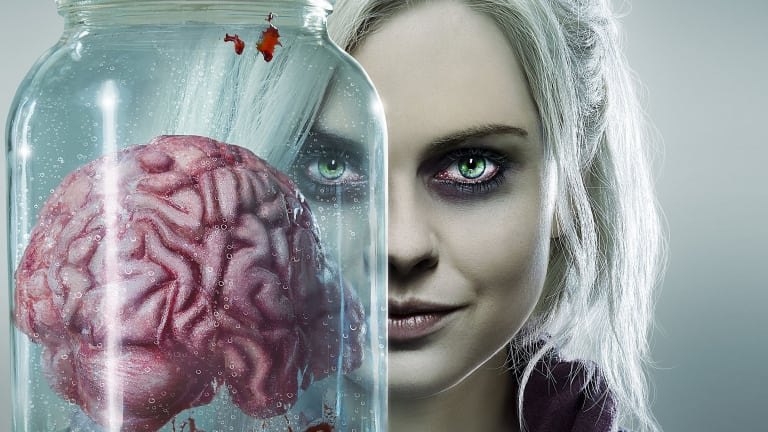 'iZombie' is a CW sitcom which is loosely based on the comic book series of the same name created by Chris Roberson and Michael Allred. Rose McIver plays the lead role of Olivia Moore in the series. Olivia is a medical student who turns into a zombie during a boat party. The unexpected monster transformation turns her disciplined life upside down. In order to hide her changes from the outside world, she drops out of college and breaks up with her boyfriend. But Olivia finds it extremely difficult to meet her periodic craving to eat human brains, a lack of which brings out the homicidal zombie inside her.
Olivia later manages to find a job with a coroner so that she can eat brains regularly. But eating a brain gives her memories and characteristics of that particular person. Her singular abilities come in handy when detective Clive Babineaux approaches her to solve a murder mystery. The final episode of the fourth season was aired on May 28, 2018. CW has renewed the series for a fifth and final season, which is set to premiere on May 2, 2019. Created by Diane Ruggiero and Rob Thomas, 'iZombie' also features Malcolm Goodwin and Rahul Kohli in key roles.
Read More: Upcoming Lena Headey Movies
1. A Christmas Prince: The Royal Baby (TBA)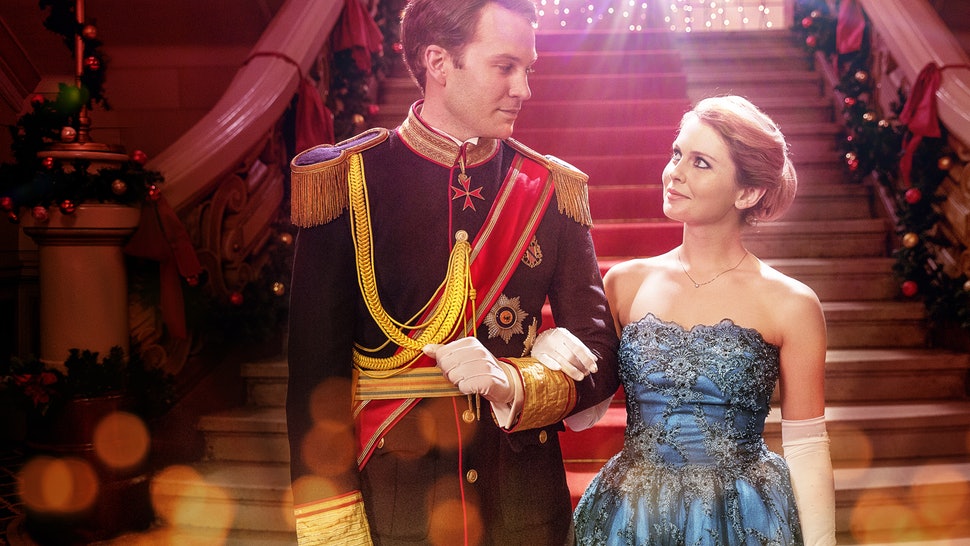 'A Christmas Prince: The Royal Baby' is the third instalment in Netflix's royal movie franchise 'A Christmas Prince.'The franchise follows Amber, played by Rose McIver, an American journalist who lands in Aldovia to interview Richard, played by Ben Lamb, the soon-to-be king of the kingdom. Instead of taking the interview, she ends up marrying the prince.
Reports suggest that the follow-up to 'The Royal Wedding' will introduce a new member to Amber and Richard's family. Netflix made the announcement of the third movie in a royal way. The streaming giant shared an image of a sonogram of an unborn baby wearing a crown. The official synopsis of the movie also hints at a royal baby on the way: "It's Christmastime in Aldovia–and a royal baby is on the way! Amber and Richard host royals from a faraway kingdom to renew an ancient truce, but when the priceless 600-year-old-treaty disappears, peace is put in jeopardy and an ancient curse threatens their family!" 'A Christmas Prince: The Royal Baby' is directed by John Schultz. The other cast members of the movie include Tom Knight, Sarah Douglas, Daniel Fathers, Alice Krige, and Tahirah Sharif.
Read More: Upcoming Maisie Williams Movies