RuPaul grew up as the only son of his parents and the little brother of three sisters. He started exploring the possibilities of cross-dressing by wearing his sisters' clothes to mimic his onscreen divas Diana Ross and Jane Fonda. He moved to Atlanta after his parents divorced and he joined the Northside School of Performing Arts. Those days paved the way for the talented performer to break out into the world of showbiz.
In 1982, he landed a regular role in a show called 'The American Music Show.' RuPaul also introduced his new band 'RuPaul and the U-Hauls' in the show. He dissolved the band soon and formed a new band under the name 'Wee Wee Pole.' The band started performing in and around Atlanta and picked up significant popularity among the city dwellers. RuPaul started appearing in minor roles in low-budget indie film projects during that time. Most of his roles were uncredited cameos. When he realized that such appearances wouldn't come in handy in his career, the aspiring actor printed postcards with his photographs and tiny booklets bearing his own scribbles as publicity material.
After a couple of desperate attempts to land his breakthrough role, RuPaul moved to New York City in the mid-80s. His first major performance in drag was in the Wigstock festival launched by his roommate Lady Bunny. With his charm and swag on stage, he went on to become one of the popular drag queens in the festival. Soon, the new drag sensation of the East Village Area became a hit club dancer. By the end of the '80s, he was crowned as "the Queen New York." He locked his first major deal in 1991 with Tommy Boy Records. In 1993, his first album 'Supermodel of the World' hit the music charts. The single 'Supermodel (You Better Work)' went one become a hit and captured top spots in various pop charts.
His other tracks like 'Snapshot' and 'WorkOut' also became hits. RuPaul made his feature film debut with the 1994 film 'Crooklyn' directed by Spike Lee. The movie catapulted him as a star and a slew of film and television roles followed. His major works during that time of his career include 'Sister Sister,' 'In the House,' 'The Brady Bunch Movie,' 'Blue in the Face,' and 'To Wong Foo, Thanks for Everything! Julie Newmar.' In the same year, RuPaul got his breakthrough in modelling as well when he inked a deal with MAC cosmetics. His next project, a self-stylized television talk show called 'The RuPaul Show,' turned out to be a crucial step in launching 'RuPaul' as a brand.
He worked hard on television and music album projects throughout the '90s. 'Albums like 'Ho Ho Ho' (1997), 'Ho Ho Ho' (2004) and 'Reworked' (2006) earned him a huge fan base across America. RuPaul marked his name in the cultural history of America with the path-breaking reality TV competition 'RuPaul's Drag Race' in 2009. The show went on to become a cult hit and earned the host two Emmys. His other major works include 'Gay for Play,' a game show, 'Slay Belles,' his solo album, and three back-to-back albums titled 'Remember Me: Essential, Vol. 1,' 'Vol. 2' and 'American'. By the early 2010s, he emerged as a prominent host, actor, author, activist, and performer. So now you might be wondering what is the next RuPaul movie or TV show? Well, here's the list of upcoming RuPaul films and TV shows scheduled to release in 2019 and 2020. We can only hope that the latest RuPaul movies would be as good as some of his recent ones.
3. RuPaul (2019 – )

'RuPaul' marks the iconic performer's return to daytime television. Billed as "not just a talk show, but a movement," 'RuPaul' is a self-titled television series from Rupaul. The show, which debuted on selected territories of Fox on June 10, 2019, features Michelle Visage and Ross Mathews of 'RuPaul's Drag Race' as co-hosts. The first episode featured television personality James Corden and reality series stars Drew Scott and Jonathan Scott. According to RuPaul, the show is a modern take on the long legacy of television talk shows. He also said that the show is a part of his mission to spread love. 'RuPaul' is produced by Telepictures in association with Warner Bros. Jill van Lokeren serves as executive producer of the show.
2. AJ and the Queen (2019 – )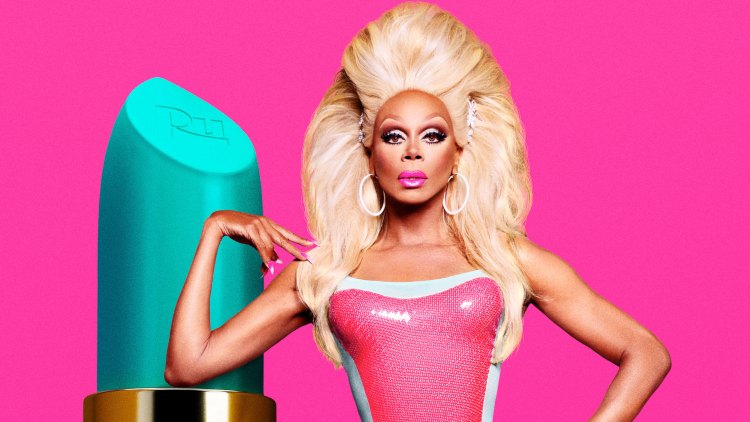 'AJ and the Queen' is an upcoming scripted series on Netflix created by RuPaul and Michael Patrick King. The plot follows Ruby Red, a drag queen who battles with her misfortune. While traveling across America, she befriends a 10-year-old girl named AJ, who eventually becomes her travel companion. RuPaul plays the Queen while Izzy G portrays AJ. The unlikely travelers go from city to city, spreading Red's message of love and acceptance. RuPaul also serves as a writer and executive producer alongside King. 'AJ and the Queen' is scheduled to hit Netflix in January 2020.
Read More: Upcoming Cillian Murphy Movies
1. RuPaul's Drag Race UK (TBA)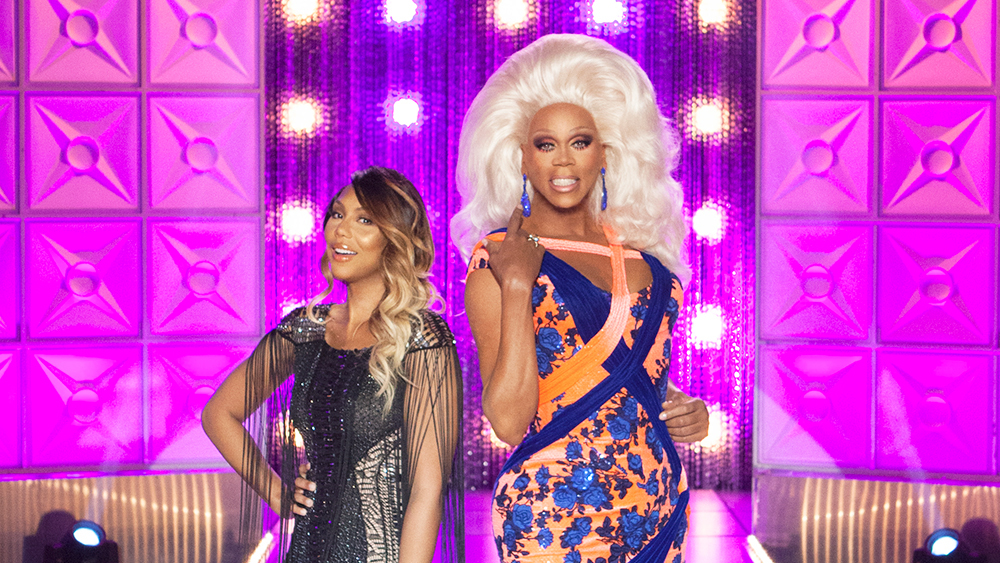 After the immense popularity and success of 'RuPaul's Drag Race' in the U.S., RuPaul has branched out his iconic show into other regions including Thailand. 'RuPaul's Drag Race UK' is the latest version of his show that is intended for the U.K. viewers. The show will reportedly follow the format of its American counterpart and feature some of the most talented drag queens from the county pitting each other for the title, "Next Drag Superstar." The winner will be handpicked based upon their several talents including costume designing, disguising as someone else, acting, dancing, singing, lip-syncing, and comedic skills.
RuPaul's longtime collaborator Judy Michelle Visage joins the project as co-host while Alan Carr and Graham Norton serve as the judging panel members. The show is produced by BBC in association with World of Wonder. BBC has announced that 'Game of Thrones' star Maisie Williams will appear in one episode of the show as a guest judge. The eight hour-long episodes of the season are set to air on BBC Three in 2019.
Read More: Upcoming Keegan-Michael Key Movies