Diversity is in Ruth Negga's blood. Born to an Ethiopian father and Irish mother, Negga lived in Ethiopia till she turned four. Then her parents moved to Limerick and she was raised in London for nearly ten years. Negga graduated from Trinity College with a Bachelor of Arts degree in Acting Studies. She made her acting debut with the 2004 Irish flick 'Capital Letters,' in which she played the lead role of Taiwo. The performance led to her receiving an IFTA nomination. After her debut, Negga landed a series of roles in theater before playing the lead role alongside John Malkovich in the 2005 movie 'Colour Me Kubrick.'
Television also brought the talented actress a number of roles in shows like 'Doctors,' 'Criminal Justice,' 'Love is the Drug,' 'Personal Affairs,' and 'Love/Hate.' Negga's portrayal of the lead role of Doris Siddiqi in the BBC Three series 'Personal Affairs,' along with co-stars Laura Aikman, Annabel Scholey and Maimie McCoy earned her rave reviews. Her character Rosie who appeared in the first two seasons of 'Love/Hate' also garnered critical acclaim and popularity. Negga won her first IFTA Award for Best Actress for her performance as the Irish singer Shirley Bassey in the 2011 BBC drama 'Shirley.'
In 2013, Negga got her major breakthrough in television. She landed a recurring role as Raina in the U.S. television series 'Agents of S.H.I.E.L.D.' Ruth played the character in 17 episodes of two seasons of the series. The success of 'Agents of S.H.I.E.L.D.' launched her successful career in American television. Ruth's next big breakthrough came when she was cast in the AMC series 'Preacher' alongside Dominic Cooper and Joseph Gilgun. Her character Tulip O'Hare went on to become a sensational hit along with the series.
Negga's immense popularity and critical acclaim paved the way to the 2016 movie 'Loving.' The movie, which follows the married interracial couple, Richard Loving and Mildred Loving (played by Joel Edgerton and Ruth) and their legal battle acceptance in the U.S. of the '50s, catapulted Ruth's fame into international film festival circuit. She received rave reviews for the role when the movie was premiered at the 2016 Cannes Film Festival. The performance also earned her several nominations, including the Academy Award for Best Actress, the Golden Globe Award for Best Actress in a Motion Picture – Drama and the BAFTA Rising Star Award. So now you might be wondering what is the next Ruth Negga movie or TV show? Well, here's the list of upcoming Ruth Negga films and TV shows scheduled to release in 2019 and 2020. We can only hope that the latest Ruth Negga movies would be as good as some of her recent ones.
3. Preacher (2016 – )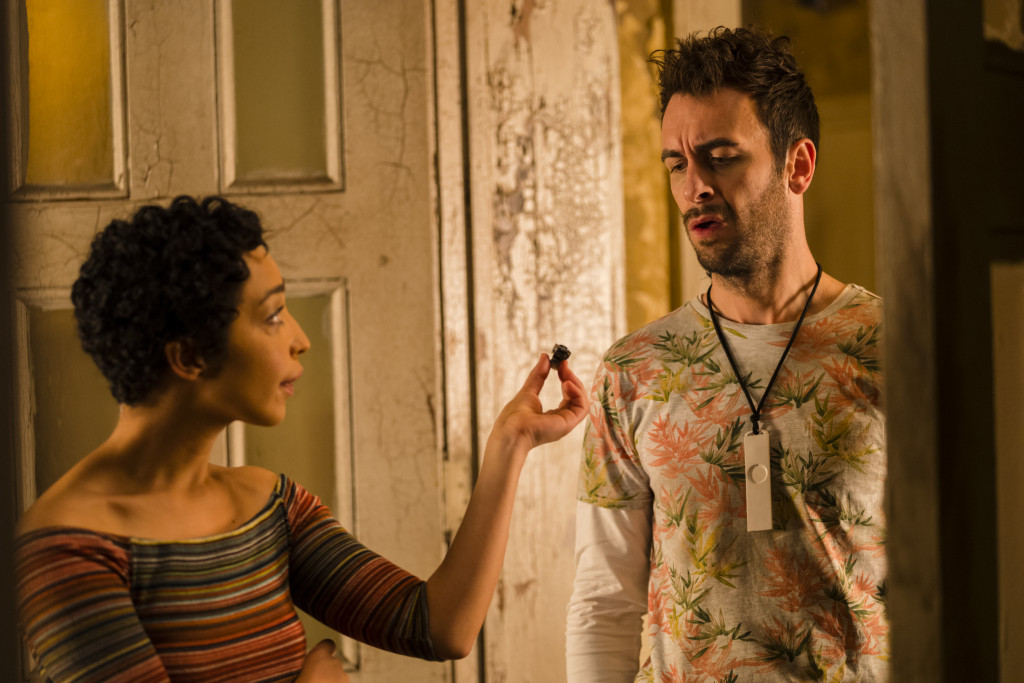 'Preacher' is a fantasy-drama series based on the DC comic book series of the same name. The plot follows a small town Texas preacher Jesse Custer (played by Dominic Cooper) and his search for God along with Tulip O'Hare (played by Ruth Negga), his best friend and love interest. Jesse is battling a crisis of faith, criminal past and recently acquired extraordinary powers. He doesn't know what to do with the power of making others obey his commands. The couple gets an Irish Vampire named Cassidy (played by Joseph Gilgun) for company on their way. The trio goes on their search for God through various dangers including Jesse's past enemies and present demons.
Reports suggest that journey won't be an easy one in the upcoming season with the trio facing heavenly prophecies, nightmarish prisons and an apocalyptic nuke war. The AMC series is created and executive produced by Sam Catlin, Evan Goldberg, and Seth Rogen. The fourth and final season of 'Preacher' is set to premiere on August 4, 2019, on AMC.
2. Ad Astra (2019)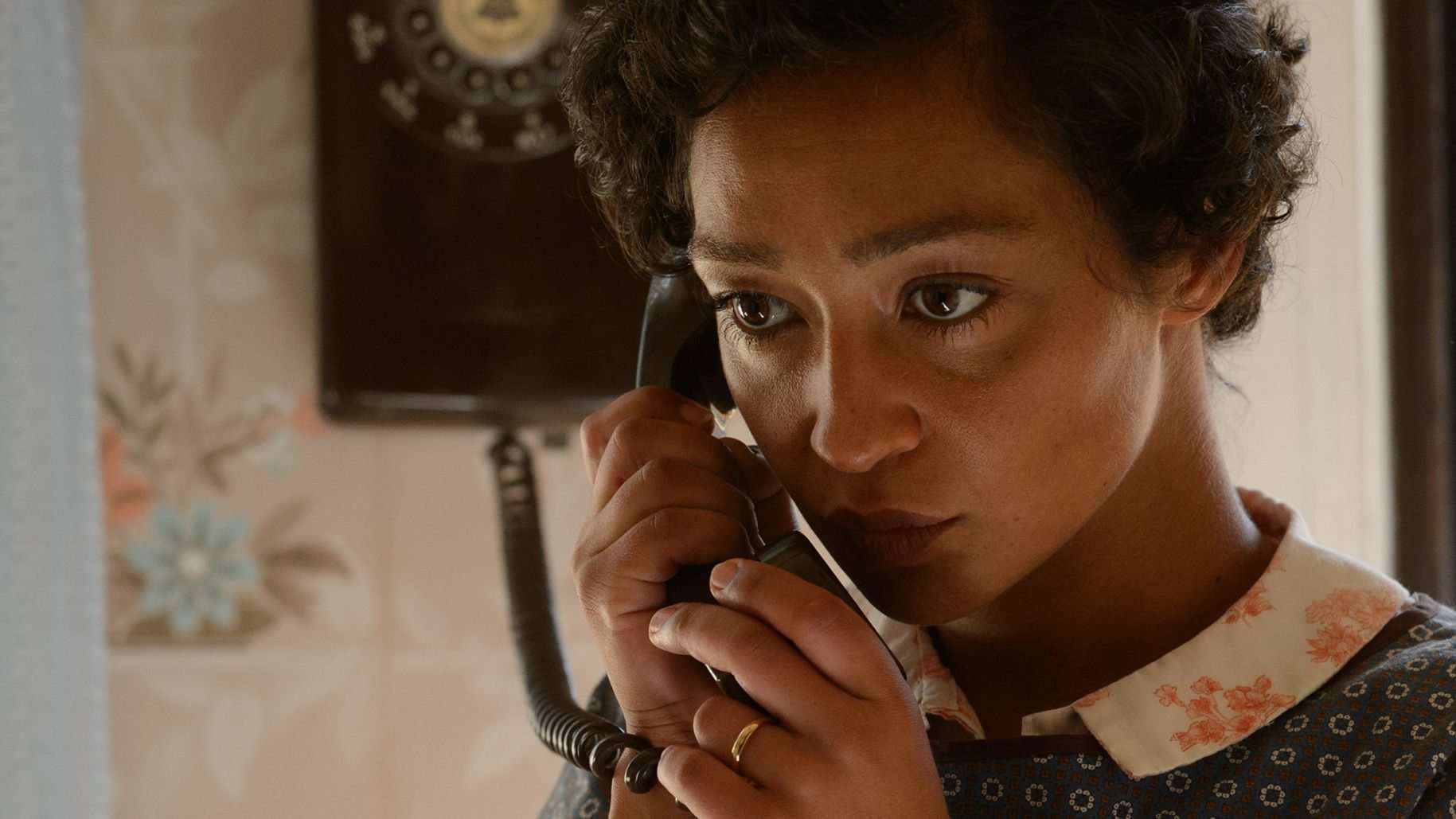 Ruth Negga will be seen alongside Brad Pitt and Tommy Lee Jones in the upcoming sci-fi flick 'Ad Astra.' The plot follows the astronaut Roy McBride (played by Brad Pitt) who travels across the hostile and chaotic outer space in search of his missing father. Meanwhile, a vicious scientist, who is eager for world domination, poses a deadly threat to the entire humanity. Details of Ruth Negga's character are kept under tight wraps. Tommy Lee Jones plays the role of Clifford McBride, who is Roy's lost father. The other cast includes Donald Sutherland and Jamie Kennedy. 'Ad Astra' is directed by James Gray from a screenplay he co-wrote with Ethan Gross. The movie is scheduled for a September 20, 2019 release.
Read More: Upcoming Halle Berry Movies
1. Passing (TBA)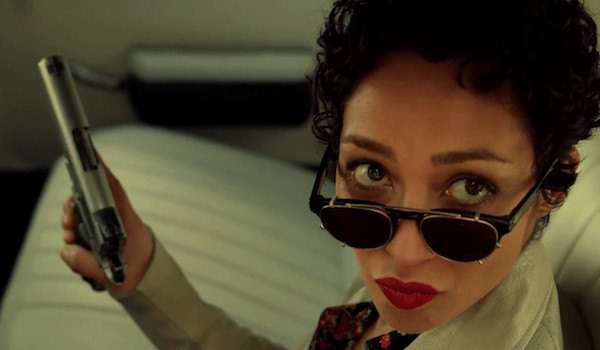 Rebecca Hall's feature directorial debut 'Passing' features Ruth Negga and Tessa Thompson in the lead roles of two friends, namely Clare Kendry and Irene Redfield. Touted as a thriller, the movie follows two school mates who bump into each other unexpectedly and develop a newfound desire for each other. The mutual obsession grows at an exponential rate and starts to threaten their present realities that include other people in their respective family lives. The movie is based on Nella Larsen's Harlem Renaissance novella of 1929. 'Passing' is produced by Margot Hand of Picture Films in association with Oren Moverman of Sight Unseen. Angela Robinson serves as the executive producer.
Read More: Upcoming Kaitlyn Dever Movies