Sacha Baron Cohen is a British actor, comedian, screenwriter, and film producer. He is best known for creating and portraying many fictional satirical characters, including Ali G, Borat Sagdiyev, Brüno, Admiral General Aladeen, Erran Morad, and multiple others. Like his idol Peter Sellers, he adopts a variety of accents and guises for his characters and rarely appears out of character.
By the early 1990s, Cohen was hosting a weekly program on Windsor cable television's local broadcasts with Carol Kirkwood, who later became a BBC weather forecaster. In 1995, Channel 4 was planning a replacement for its series 'The Word' and disseminated an open call for new television presenters. Cohen sent in a tape of himself in the character of Kristo, an Albanian fictional television reporter, which caught the attention of a producer. He hosted Pump TV from 1995 to 1996. Peter Sellers, known for portraying a wide range of comic characters using different accents and guises, was referred to by Baron Cohen as "the most seminal force in shaping [his] early ideas on comedy".
In 1996, Cohen began presenting the youth chat program 'F2F' for Granada Talk TV and also had a small role in an advert for McCain Microchips playing the role of a chef in a commercial titled "Ping Pong". He took clown training in Paris, at the Ecole Philippe Gaulier, studying under master-clown Philippe Gaulier.
In most of his routines, his characters interact with unsuspecting people, documentary style, who do not realize they are being set up for comic situations and self-revealing ridicule. His other work includes voicing King Julien XIII in the 'Madagascar' film series and appearing in 'Sweeney Todd: The Demon Barber of Fleet Street' in 2007, 'Hugo' in 2011 and 'Les Misérables' in 2012. He made a cameo as a BBC News Anchor in 'Anchorman 2: The Legend Continues' in 2013. In 2016, he played an English football hooligan brother of an MI6 spy in the comedy film 'Grimsby', and co-starred as Time in the fantasy sequel 'Alice Through the Looking Glass'. In 2018, he created and starred in 'Who Is America?' for Showtime, his first television project since 'Da Ali G Show'.
Cohen was named Best Newcomer at the 1999 British Comedy Awards for 'The 11 O'Clock Show', and since then, he has received two BAFTA Awards for 'Da Ali G Show', several Emmy nominations, a nomination for an Academy Award for Writing Adapted Screenplay, and a Golden Globe for Best Actor for his work in the feature film 'Borat'. After the release of 'Borat', he stated that because the public had become too familiar with the characters, he would retire Borat and Ali G. Similarly, after the release of 'Brüno', he stated he would also retire the title character. At the 2012 British Comedy Awards, he received the Outstanding Achievement Award, accepting the award while reprising his Ali G character. In 2013, he received the BAFTA Charlie Chaplin Britannia Award for Excellence in Comedy.
At this point, the question that might be circling your mind is what is the next Sacha Baron Cohen movie or tv show? Well, the good news is that we have a clear answer to that question. Here are the upcoming Sacha Baron Cohen films and tv shows expected to release in the near future. Hopefully, the comedian will be as entertaining as always.
Read More: Upcoming Michael Shannon Movies
2. The Trial of the Chicago 7 (2020)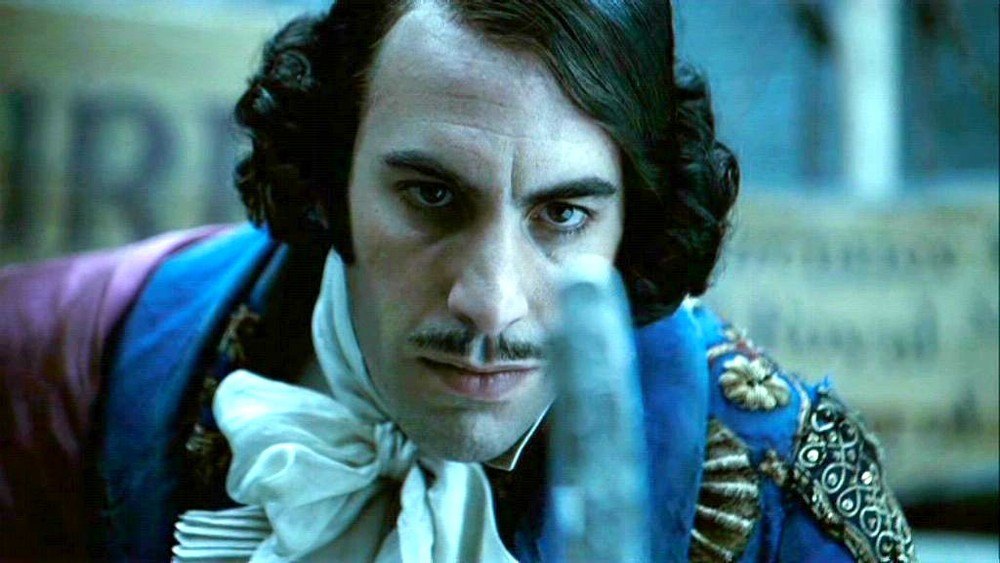 Aaron Sorkin will direct Amblin Entertainment's 'The Trial of the Chicago 7', a dramatic account of the 1969 court case in which anti-war activists such as Abbie Hoffman, Jerry Rubin, and Tom Hayden were accused by the federal government of conspiracy and incitement to riot because of the protests surrounding the 1968 Democratic National Convention. Sacha Baron Cohen is slated to play Hoffman, the anarchic co-founder of the Youth International Party, who became known as Yippies.
Sorkin has also written a screenplay for the project, which Marc Platt will produce. At one point, back in 2008, Steven Spielberg planned to direct, but then the project was put on hold because of a WGA strike. Over the years, Ben Stiller and Paul Greengrass also considered directing. It is slated to be released on October 2, 2020.
1. Mandrake the Magician (TBA)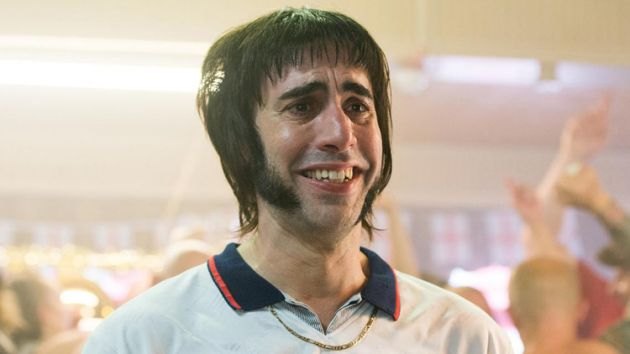 Sacha Baron Cohen is on board to play the role of Mandrake the Magician in the upcoming movie of the same name. Etan Cohen is attached to direct the project. The movie has been in the pipes for a long time for Warner Bros. In case you do not know, Mandrake made his first appearance in Lee Falk's 1934 comic strip.
He is a powerful illusionist and stage magician who spent his efforts in battling gangsters, extraterrestrials, characters from other dimensions and mad scientists. Columbia Pictures had released a 12 part serial on the character in 1939. It will be interesting to see Sacha Baron Cohen in the role of the popular magician and the actor will surely amaze us.
ALREADY RELEASED
The Spy (2019)
'The Spy' is an espionage thriller that aired on Netflix on September 6, 2019. Sacha Baron Cohen plays the role of Israel's top Mossad spy, Eli Cohen. Notably, Eli Cohen was working as a clerk when he was recruited by the Mossad to become a spy in Syria. He had to spend years in his Arab alter ego, and eventually became friends with the man who would take over Syria, which propelled him to power.
Considering how Sacha likes to get into the characters he plays, the role proved to be right up his alley. 'The Spy' is, without a doubt, one of his best performances to date.
Read More: Upcoming Denzel Washington Movies