Sally Hawkins was born in a family that encouraged creativity and imagination. Her parents, Jacqui and Colin Hawkins, were popular writer-illustrators of numerous children's books. Hawkins was known as a shy kid and she struggled with dyslexia at a young age. Getting into acting helped her to deal with her childhood problems. When she discovered the significance of drama and performances in communicating with the external world, Hawkins applied to the prestigious Royal Academy of Dramatic Art.
Hawkins had a struggling phase after graduation, which lasted until movies like Mike Leigh's 'All or Nothing' (2002), 'Layer Cake' (2004) and 'Vera Drake' (2004) came her way. Her first big breakthrough came when she was cast in Woody Allen's 2007 movie 'Cassandra's Dream.' She repeated the commercial success and critical acclaim the next year with Mike Leigh's 'Happy-Go-Lucky.' Her portrayal of the chirpy school teacher Poppy earned her widespread acclaim and a Golden Globe for Best Performance by an Actress in a Motion Picture – Musical or Comedy.
Hawkins made her Broadway debut in 2010 with a revival of George Bernard Shaw's 'Mrs. Warren's Profession.' In 2013, she delivered another unforgettable performance as the character of Ginger in Woody Allen's 'Blue Jasmine.' Along with Cate Blanchett, who played Ginger's sister Jasmine, Hawkins earned Academy Award and Golden Globe nominations for the movie. The 2014 monster flick, 'Godzilla' also helped her to find her place as an A-Lister. In 2017, Hawkins got her second big breakthrough when director Guillermo del Toro roped her to play the lead character Elisa Esposito in 'The Shape of Water.' Hawkins' performance as a mute lady who falls for a humanoid sea creature held captive in a laboratory for cruel experiments is truly stunning. She is known as an open-minded actor who picks up both indie flicks and huge star vehicles alike, a reason why some people bill her as a low-keyed star.
In a conversation with The Guardian, the actress reflected on her childhood. When little Hawkins returned from school, she used to talk about various incidents or events that happened in school. Her father would then imagine the incident and create a comic book within a week and sell it to the publisher. Those memorable days with her creative parents laid the foundation for her artistic career. So, now you might be wondering what is the next Sally Hawkins movie or TV show? Well, here's the list of upcoming Sally Hawkins films and TV shows scheduled to release in 2019 and 2020. We can only hope that the latest Sally Hawkins movies would be as good as some of her recent ones.
4. Godzilla: King of the Monsters (2019)
'Godzilla: King of the Monsters' is a sequel to the 2014 flick 'Godzilla.' The movie depicts the rise of ancient mythical monsters like Godzilla, Mothra, Rodan, and King Ghidorah while a criminal mastermind plots an evil scheme for world domination. Meanwhile, Monarch, the covert government agency which works for humanity's safety from the super-species monsters, braces up with the scientists to prevent both the threats. The plan is reportedly to use the monsters as living atomic weapons against the evil mastermind before he executes the deadly scheme.
Sally Hawkins plays the role of Dr. Vivienne Graham, who is a scientist introduced in the 2014 movie. She is known as a gifted paleozoologist with vast knowledge in behavioral science, biology, and fossil analysis. The actress has confirmed her return as Dr. Vivienne in 'Godzilla: King of the Monsters' in an interview with Collider. The other cast includes Millie Bobby Brown, Kyle Chandler, Vera Farmiga, Lexi Rabe, and Ken Watanabe. The movie is directed by filmmaker Michael Dougherty from a screenplay he co-wrote with Zach Shields. 'Godzilla: King of the Monsters' hits screens on May 31, 2019.
3. Eternal Beauty (TBA)
'Eternal Beauty' features Sally Hawkins as Jane who after being fed up with life loses her grip on reality. She spirals into a schizophrenic other-world, where reality and fantasy have no boundary lines. But her quest for love after being dumped at the altar lands her in a difficult position with hilarious consequences within the family, reports THR. The other cast includes Alice Lowe, David Thewlis, Billie Piper, and Penelope Wilton. 'Eternal Beauty' is written and directed by Craig Roberts. The movie has recently landed a major multi-territory distribution deal with Sony Pictures Worldwide Acquisitions at the 2019 Cannes Film Festival. Adrian Bate produces the movie. The film is executive produced by Roberts for Cliff Edge Pictures, Mary Burke for the BFI, Adam Partridge for Ffilm Cymru Wales, Emma Duffy for Wellcome, and Paul Higgins.
2. A Boy Called Christmas (2020)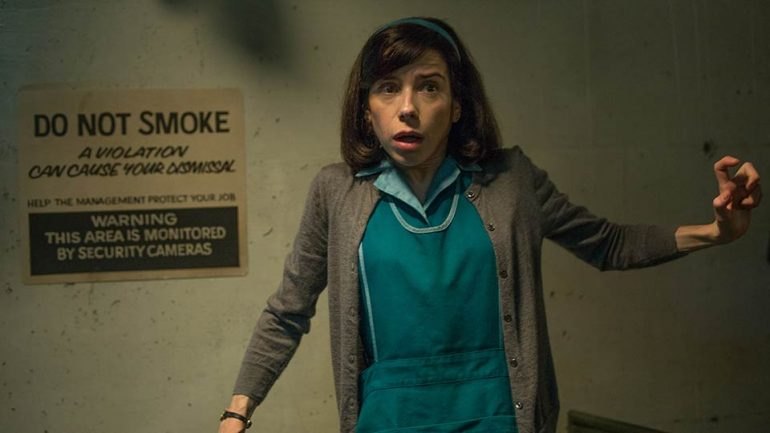 Netflix's upcoming drama feature 'A Boy Called Christmas' tells the origin story of Santa Claus. The plot follows a simple boy called Nikolas, who was born on Christmas Day. His father is believed to be on a quest for the mythical village of the elves, Elfhelm. The boy sets out on an adventure trip in search of his father. But the snowy north is hostile to the little boy and his mission. Luckily, he befriends the courageous reindeer called Blitzen and a loyal pet mouse who stand by his side in all adversities.
The other cast includes Jim Broadbent, Kristen Wiig and Sally Hawkins. No more details of Hawkins' character have been revealed yet. The ensemble cast also includes Zoe Colletti, Toby Jones, Michiel Huisman, and Henry Lawfull. 'A Boy Called Christmas' is directed by Gil Kenan from a screenplay he adapted with Ol Parker from the 2015 bestselling book by Matt Haig. Studiocanal is producing the movie along with Graham Broadbent and Pete Czernin of Blueprint Pictures. Variety says the project will start rolling soon in Lapland, Czech Republic, Slovakia, and the U.K. Netflix is expected to release the movie in 2020.
Read More: Upcoming Lisa Kudrow Movies
1. Cordelia (TBA)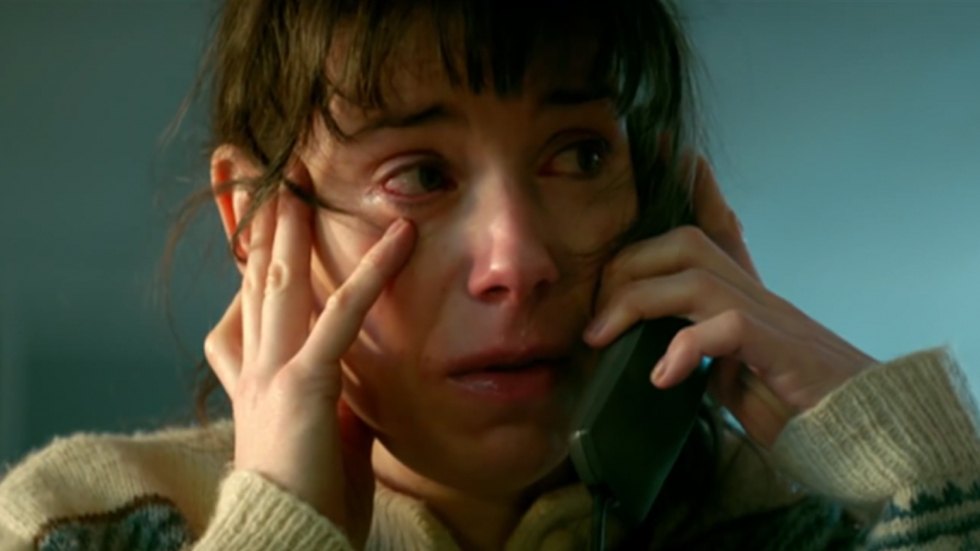 The psychological thriller 'Cordelia' marks Sally Hawkins' first venture as executive producer. The plot follows a young woman Cordelia (played by Antonia Campbell-Hughes), who is haunted by memories of past events. She lives with her twin sister, Caroline, and Caroline's boyfriend Matt lives in a basement flat in one of the darker parts of London. When Caroline and Matt go away for a week, Cordelia has to deal with the ghostly loneliness, a nameless stalker, nosy neighbors including a mysterious cellist, and an eccentric old man, Mr. Moses (played by Michael Gambon).
The other cast includes Catherine McCormack and Johnny Flynn, who is known for 'Genius.' Georgina Lowe also joins Hawkins to executive produce the film. 'Cordelia' is directed by Adrian Shergold from a screenplay he co-wrote with Antonia Campbell-Hughes. The movie, which is yet to get a release date, started filming in mid-April 2018, reports Variety.
Read More: Upcoming Juliette Lewis Movies