English actor and singer, Sam Riley, was born in Menston, West Yorkshire. The actor's breakthrough performance was in 'Control' (2007), where he plays the character of Ian Curtis. It is a film based on the life of the lead singer of the 1970s post-punk band Joy Division. The film received wide critical acclaim, and Riley's performance was especially praised. His outstanding acting won him a number of awards including the British Independent Film Award for Most Promising Newcomer, a BAFTA Rising Star nomination and a Mark Kermode nod for Best Actor 2007.
In the same year in September, Riley bagged a role in the British science fantasy film 'Franklyn'(2007), directed by Gerald McMorrow. Following this, Riley starred in '13' (2010), which is a remake of the 2005 Georgian-French film '13 Tzameti'. In the subsequent years, he appeared in films such as 'Brighton Rock' (2010), 'On the Road' (2012), Neil Jordan's 'Byzantium' (2012), and so on.
In the year 2012, Riley was cast as Diaval in Disney's 'Maleficent' (2014), which happens to be one of his most popular roles. The movie starring Angelina Jolie hit the theaters in 2014. In the following year, Riley played the character called Benoit Labarie in Saul Dibb's film adaptation of Irène Némirovsky's novel 'Suite Française', appearing opposite Michelle Williams, Matthias Schoenaerts, Kristin Scott Thomas and Ruth Wilson. In the 2016 remake of 'Pride and Prejudice', based on Jane Austen's timeless classic, the actor plays Fitzwilliam Darcy, or Mr. Darcy, Elizabeth's love interest and the glowing hero of the novel. In recent times, we have seen him in 'Free Fire' (2016), a BBC mini-series 'SS-GB' (2017), 'Happy New Year, Colin Burstead' (2018), and 'Sometimes Always Never' (2018).
The actor has also dabbled in modeling. He featured in the autumn/winter 2008 publicity campaign for the British fashion house Burberry, supervised by Christopher Bailey and shot by Mario Testino. He has also been a model for the fall/winter 2014 Stefano Pilati-designed couture collection of Ermenegildo Zegna. In 2015, Riley was listed as one of GQ's 50 best dressed British men.

Besides acting, Sam Riley has a keen interest in music. In fact, early in his career, during the first half of the 2000s, he was the lead vocalist of the Leeds band 10,000 Things. He managed to become somewhat successful with the band. Their debut release was with Voltage Records in 2002. After that, they signed for a self-titled album with a huge label called Polydor. Unfortunately, the band broke up in 2005.
It is evident that Sam Riley has a busy career so you must be wondering about the projects he has lined up for himself in the future. We are here to answer that as we bring all the actor's upcoming films and television shows. Undoubtedly, Riley will amaze us in future performances just as he has done in the past.
4. Maleficent: Mistress of Evil (2019)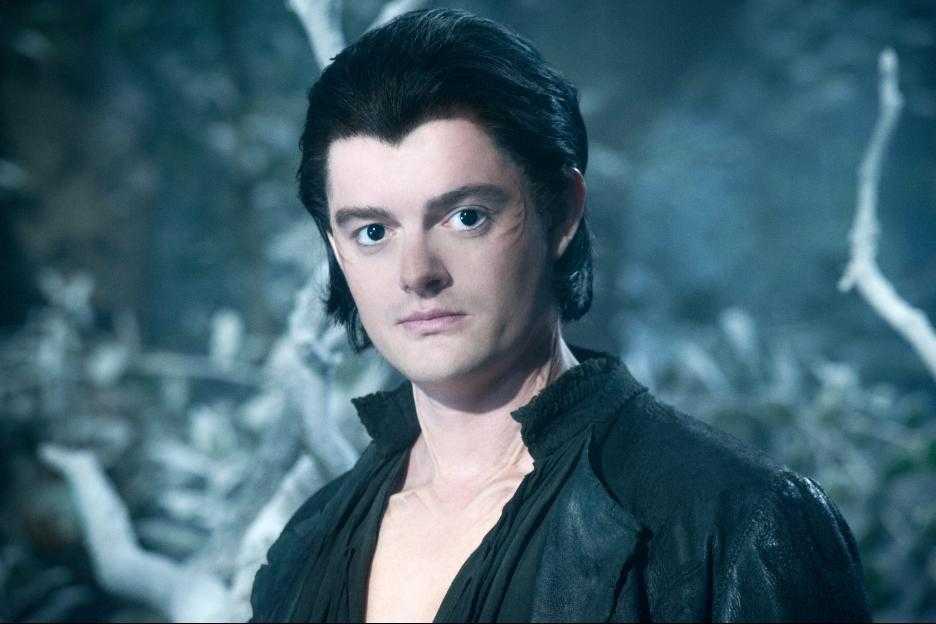 Sam Riley will be seen next in Disney's forthcoming dark fantasy adventure film 'Maleficent: Mistress of Evil'. It is a sequel to the 2014 film 'Maleficent'. Joachim Rønning is the director of the movie which is from a screenplay by Linda Woolverton, Noah Harpster, and Micah Fitzerman-Blue. Joe Roth, Angelina Jolie, and Duncan Henderson are on board as producers.
The movie stars Angelina Jolie in the lead role, alongside Elle Fanning, Imelda Staunton, Juno Temple, and Lesley Manville reprising their roles from the previous movie. There are some new additions to the cast, with Chiwetel Ejiofor, Ed Skrein, and Michelle Pfeiffer joining in.
The plot is set five years after the first film when Maleficent's peaceful life as the protector of the Moors takes a sudden unanticipated turn. Prince Philip proposes to Aurora, and she gladly accepts. Without anyone's knowledge, Philip's mother, Queen Ingrith is planning to use the wedding as a means to divide the world of humans and fairies forever. Maleficent and her goddaughter Aurora's relationship comes to a juncture where they start questioning whether they can truly be a family again, and find themselves on opposite sides of an impending war. Principal photography began on May 29, 2019. The film is all set for a grand release on October 18, 2019.
Read More: Brad Pitt Upcoming Movies
3. Radioactive (2020)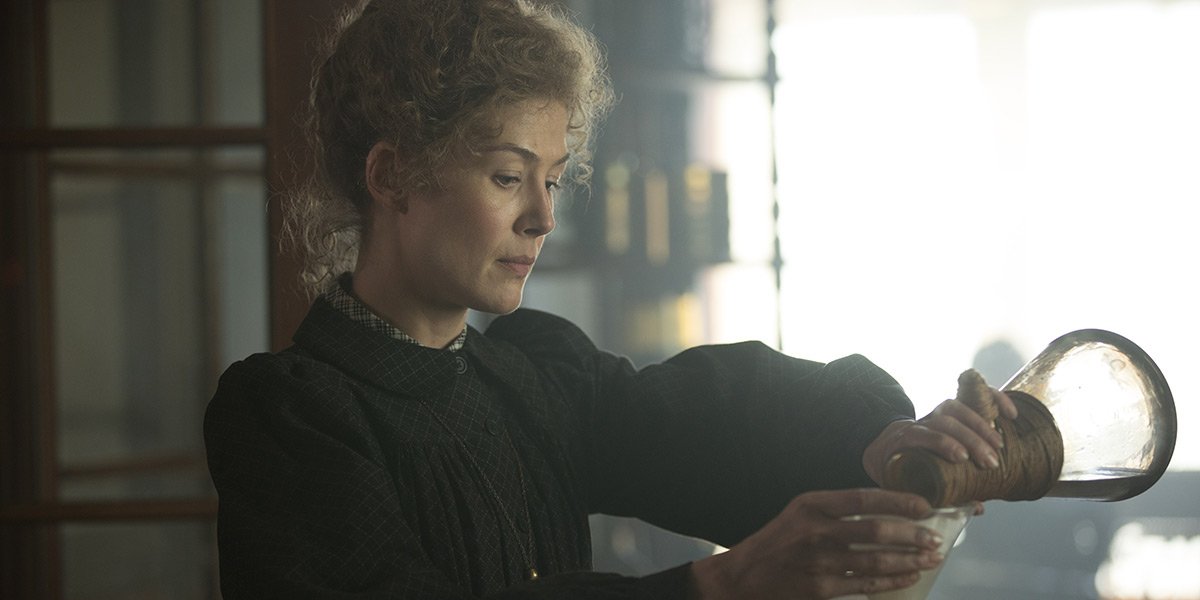 'Radioactive' is a biographical film based on Lauren Redniss' graphic novel "Radioactive: Marie & Pierre Curie: A Tale of Love and Fallout". Marjane Satrapi is directing the film from a screenplay by Jack Thorne. The film boasts of some big names such as Rosamund Pike, Sam Riley, Anya Taylor-Joy, Aneurin Barnard, and Simon Russell Beale, among others.
The plot revolves around the world's most renowned Nobel Prize-winning scientist couple Marie Sklodowska-Curie and Pierre Curie. The film chronicles the scientific and romantic sides of their relationship, while at the same time portraying the reverberations of their discoveries throughout the twentieth century. 'Radioactive' premiered at the Toronto International Film Festival and Zurich Film Festival this year. Amazon Studios will release the film sometime around 2020, though exact dates are unknown.
2. Rebecca (TBA)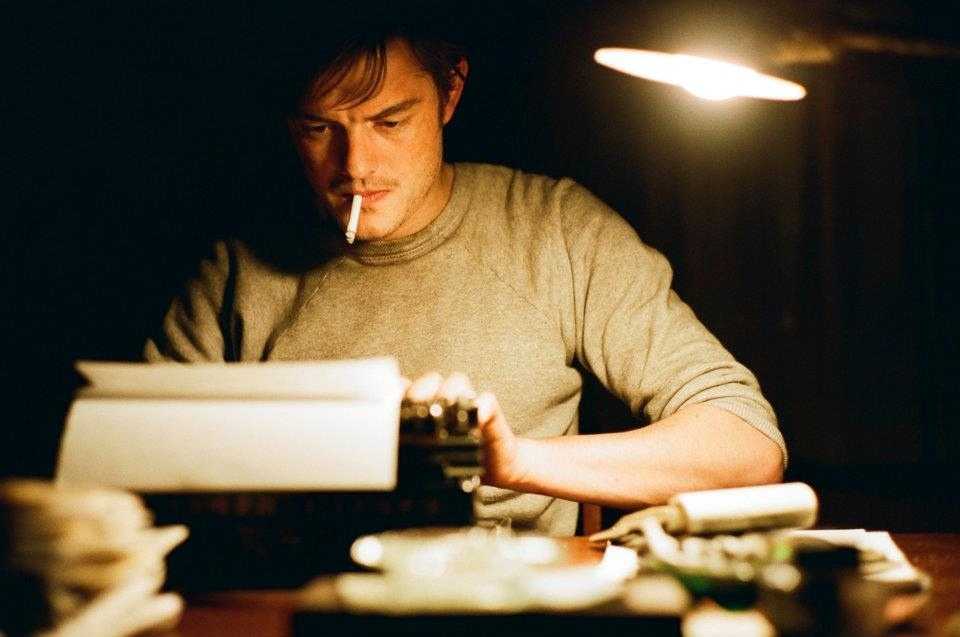 Daphne du Maurier's classic novel 'Rebecca' is soon being adapted into a film of the same name. Ben Wheatley is directing the film. The story follows a widower man's new wife, who moves in with him in his English Country home. She continues to feel the shadow of his former wife upon her.
The cast includes the likes of Lily James, Armie Hammer, Kristin Scott Thomas, Tom Goodman-Hill, Keeley Hawes, Ann Dowd, Sam Riley, Ben Crompton, Mark Lewis Jones, Jane Lapotaire, Ashleigh Reynolds and others. Filming began in June this year. This mystery drama is currently in the post-production stage. 'Rebecca' doesn't have a release date as of yet.
Read More: Upcoming Ben Affleck Movies
1. Way Down (TBA)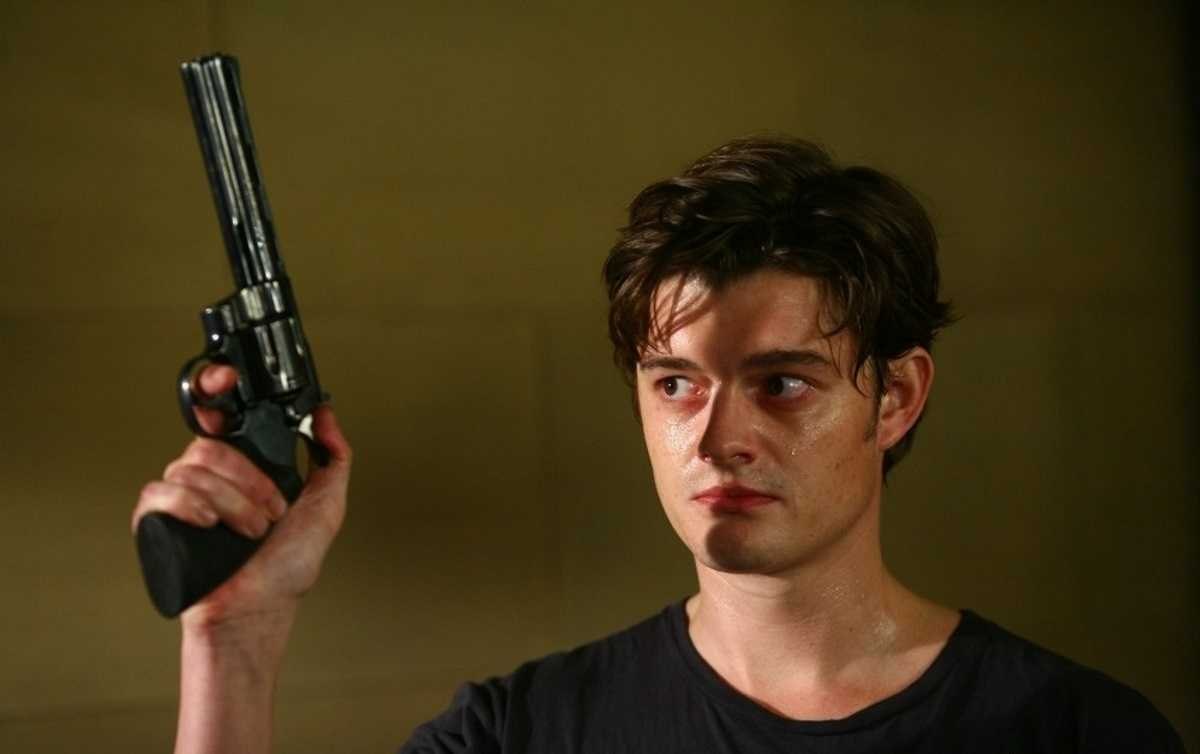 Riley is set to be a part of the upcoming movie 'Way Down', directed by Jaume Balagueró. The movie stars Freddie Highmore as Thom, a genius engineering graduate whose interest is piqued by the Bank of Spain. The bank's safe was built more than a hundred years ago and has no blueprints. Its security system includes an underground river that floods the safe room if it is breached. Upon learning that a legendary lost treasure will be deposited in the bank's safe for only ten days, Thom masterminds an incredible plan, teaming up with charismatic art dealer Walter Moreland, to break into the bank. But the duo has only ninety minutes to execute their plan when the bank's staff will be distracted by the 2010 soccer World Cup final.
This action punched thriller is in the post-production stage right now. We do not know yet when the film is supposed to release.
Read More: Upcoming Daniel Radcliffe Movies