Samantha Morton has a knack for close-up shots, as the actress is a wizard who can express a wide range of emotions and moods with her saucer eyes. Born and brought up with eight siblings in a poor Nottingham neighborhood, her childhood was a difficult one. As a little girl, she ended up in foster care due to her abusive family. She described her life during that period as "an unwanted parcel." After spending most of her childhood at care homes and foster care, the troubled teenager attended the Central Junior Television Workshop at the age of 13. Soon, she discovered a purpose and sense of belonging with the acting sessions.
Morton landed her first professional job as a performer at the age of 14 as the presenter of a wildlife show for kids. The fledgling actress got small roles in television shows like 'Junior Junior' and 'Boon.' She moved to London at the age of 18 to pursue a career in acting. Her initial projects include 'Peak Practice,' 'Cracker' and 'Band of Gold.' Morton got her first breakthrough in television in 1996 with two back-to-back period dramas, 'Emma' and 'Jane Eyre.'
Her first leading role came with the indie flick 'Under the Skin' in 1997, directed by Carine Adler. Her portrayal of Iris Kelly, a young woman who struggles to cope-up with the loss of her mother earned Morton critical praise. She managed to earn a living from television shows and small roles in films throughout the '90s. Her first breakthrough came with the 1999 film 'Sweet and Lowdown,' directed by Woody Allen. The movie went on to become a critical success and earned Morton an Academy Award nomination for Best Supporting Actress. According to the actress, working with Woody Allen and the success of the movie taught her to pick up movies on the basis of characters rather than money. For the next couple of years, she played a number of critically acclaimed roles in low-budget, art-house indie flicks. Her major works during that period include 'Jesus' Son,' 'Dreaming of Joseph Lees' and a Canadian animated series 'Max & Ruby.'
Morton's career catapulted into mainstream Hollywood in 2002 when Steven Spielberg cast her in the sci-fi thriller 'Minority Report' opposite Tom Cruise. Even though the premises of the project were outside her comfort zone, she earned the Saturn Award for Best Supporting Actress and the Empire Award for Best British Actress for her performance as Agatha. She followed the explosive success with the drama 'Morvern Callar,' which was hailed as an intense character study by critics. Bigger projects like 'Code 46,' directed by Michael Winterbottom and starring Tim Robbins, 'Enduring Love' directed by Roger Michell and starring Rhys Ifans and Daniel Craig, and 'The Libertine' directed by Laurence Dunmore and featuring Johnny Depp soon followed.
Samantha has two Oscar and one Emmy nominations and a Golden Globe and BAFTA to her credit. Her portrayal of the brothel owner Margaret in the Hulu series 'Harlots' has been hailed as the best performance of the actress so far. In a career spanning more than two decades, Morton played a wide range of characters. She has been often tagged as "Meryl Streep with an edge" because of her impeccable range and charisma. So now you must be wondering what is the next Samantha Morton movie or TV show? Well, here's the list of upcoming Samantha Morton films and TV shows scheduled to release in 2019 and 2020. We can only hope that the latest Samantha Morton movies would be as good as some of her recent ones.
2. Harlots (2017 – )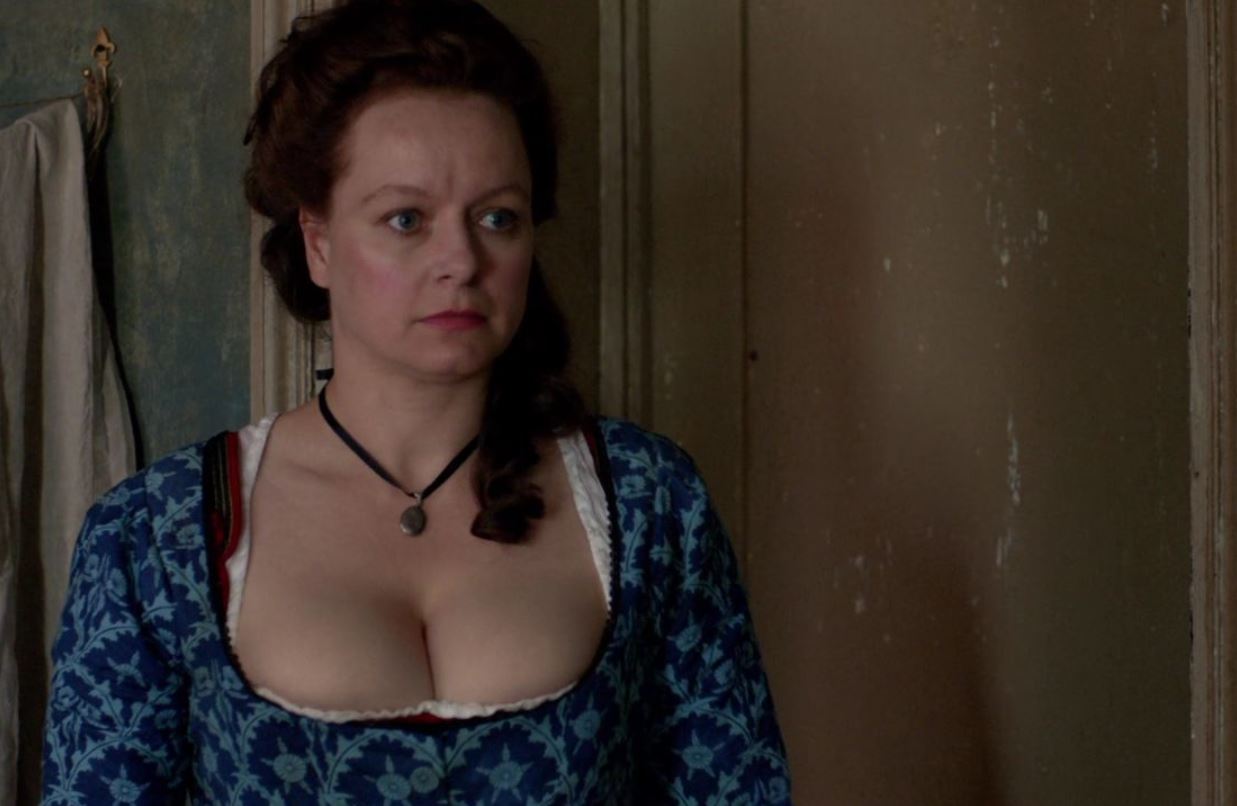 Samantha Morton plays the character of Margaret Wells in Hulu's periodic drama series 'Harlots.' Margaret is the brothel owner and matriarch of the house who rules the harlots. She is desperate to reconnect with her rebellious daughters Charlotte (Jessica Brown Findlay) and Lucy (Eloise Smyth). But she has to deal with her arch-nemesis and matriarch of the rival brothel, Lydia Quigley (Lesley Manville). Set in 18th century London, the plot chronicles the multi-generational family saga of the Wells, the brothel owners in the town. The family lore takes a turn for the worse when Charlette falls victim to Quigley's vicious schemes against Margaret, according to THR. Liv Tyler plays the role of an aristocratic Lady Isabella Fitzwilliam in the series, which also features Ellie Heydon, Dorothy Atkinson, Kate Fleetwood, and Bronwyn James, among others.
'Harlots' is created by Alison Newman and Moira Buffini and is loosely based on the book 'The Covent Garden Ladies' by Hallie Rubenhold. The show debuted on Hulu in March 2017 and met with positive reviews and garnered significant fan following. The streaming platform renewed the series for the second season in July 2018. After the second season received critical acclaim, the series got a third season nod in September 2018. 'Harlots' also earned a rare feat of being a female-centric narrative created by an all-female creative team, which includes Moira Buffini, Alison Newman, Alison Owen, Debra Hayward, Alison Carpenter, Coky Giedroyc, and Grainne Marmion. Season 3 of 'Harlots' is scheduled to release on July 10, 2019, on Hulu.
1. The Walking Dead (2010 – )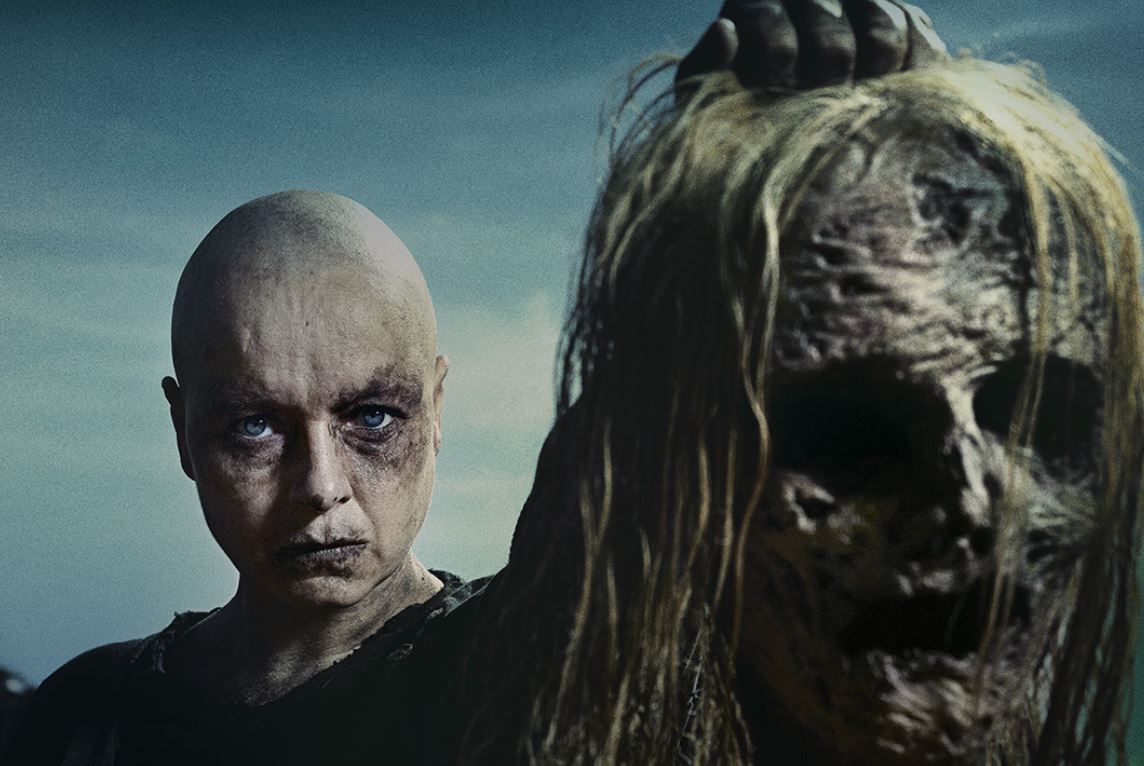 Samantha Morton plays the character of Alpha, the unquestionable leader of the survivor group called 'Whisperers', in the AMC series 'The Walking Dead.' The plot centers on various groups of survivors who struggle to stay alive while flesh-eating zombies invade towns and villages at Hilltop, The Kingdom and Alexandria. Alpha enters the scene when the survivor groups have organized themselves as exclusive communities occupying particular territories. Alpha accuses the other communities of not being aggressive enough against the zombie threat and places a dictum that prevents trespassing between territories. Under the leadership of Alpha, Whisperers become more militant and murderous while religiously boasting their masks made up of walkers' skins.
Though Alpha has been introduced with villainous shades, Morton teased that the character is not at all an antagonist. Her empathetic approach towards the communities and walkers is a defensive measure for survival. But Whisperers continue to be a threat to the survivors at Hilltop. Apart from Samantha Morton, Andrew Lincoln, Norman Reedus, Steven Yeun, Chandler Riggs, Melissa McBride, Lauren Cohan, and Danai Gurira constitute the main cast. The series premiered on AMC in October 2010. The network renewed it for a tenth season in February 2019. Based on the comic book series by Robert Kirkman, Tony Moore and Charlie Adlard, 'The Walking Dead' Season 10 is expected to release in October 2019 on AMC.
Read More: Upcoming Liv Tyler Movies