Cartoon Network has been an important part of almost everyone's childhood. Of all the great shows it has given to us, 'Samurai Jack' is one of those that the fans can enjoy even in their senior citizen years! Created by Genndy Tartakovsky, it follows the story of a samurai who is sent forward in time by the mythical creature he wants to kill. The show became an instant hit and was applauded for its amalgamation of sci-fi with fantasy, for bringing aliens and futuristic technology under the same roof as supernatural creatures. Tartakovsky is a legend when it comes to animated shows. He is credited for his work on shows like 'Dexter's Laboratory', 'Star Wars: Clone Wars' and 'The Powerpuff Girls'. The Emmy winner is also known for directing the 'Hotel Transylvania' trilogy.
Samurai Jack Cast: Who's in It?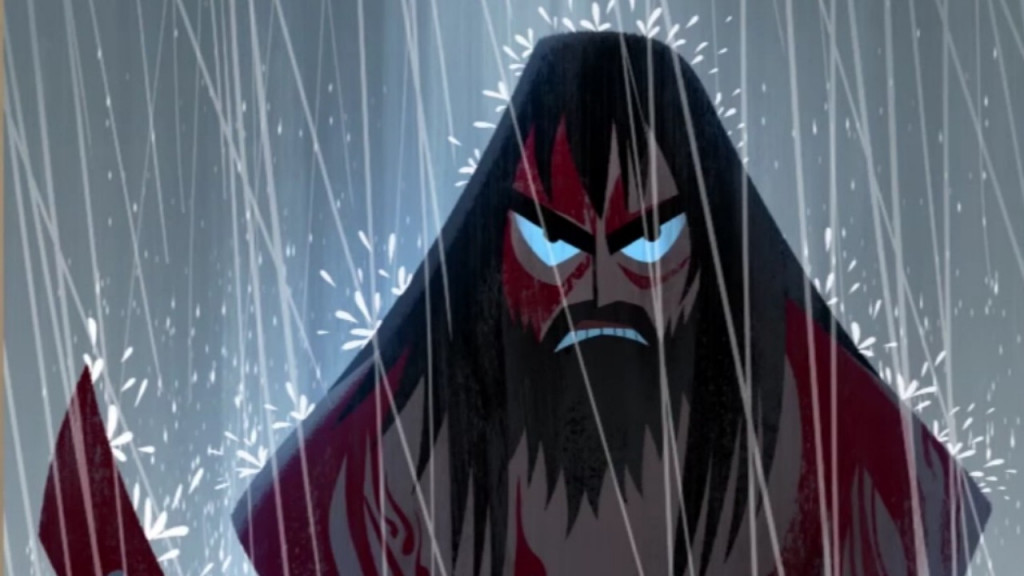 When it comes to animated stories, a perfect voice casting becomes one of the most important factors. Unlike live-action movies, where actors can say a thousand things with their expressions, the animated characters can't rely on their restricted facial expressions to communicate their emotions. 'Samurai Jack' has the advantage of having some of the best voice actors in its cast.
Phil LaMarr voices the titular character, Jack. He has amassed experience from his extensive work in animated movies and series and video games. Some of his credits include names like 'Justice League Unlimited', 'Futurama', 'Static Shock', 'Dead Island', 'Docksiders', 'Final Fantasy XII', and 'Kingdom of Hearts' franchise.
The voice of Jack's nemesis, Aku, is provided by Greg Baldwin. Baldwin's voice credits include names like 'Star Wars: Clone Wars'. He also made an appearance in 'Hail, Caesar!' and 'Adam Ruins Everything'. He is also one of the most recognisable voices for ardent gamers due to his involvement in video games like 'The Legend of Kora', 'Rango', 'Assassin's Creed: Brotherhood', 'Spider-Man: Web of Shadows' and 'Kung Fu Panda'. In previous seasons (1-4), the voice of Aku was provided by Mako Iwamatsu. He was an Academy Award-nominated actor who was known for his work in 'The Sand Pebbles', 'Conan the Barbarian', 'Seven Years in Tibet' and 'The Hawaiians'. After his death in 2006, Baldwin was given the opportunity to play Aku.
Tara Strong is another star of the voice cast of 'Samurai Jack'. In the fifth season, she voices the role of Ashi, Aku's daughter who falls in love with Jack and eventually helps him in completing his mission and, finally, returning back to his time. Strong is known for voicing characters in popular animated series like 'Rugrats', 'Ben 10', 'The Powerpuff Girls' 'Teen Titans' and 'DC Super Hero Girls'. She has also been a part of the video gaming world by bringing to life the characters in 'Batman Arkham', 'Final Fantasy X' and 'X-2'.
Another big name associated with the series is John DiMaggio. He has lent his voice to characters in 'Futurama', 'Adventure Time', 'Teen Titans', 'The Spectacular Spider-Man', 'Batman: The Brave and the Bold', 'Penguins of Madagascar', and 'Disenchantment'. In 'Samurai Jack' he employs his talents to bring to life the character of Scotsman, a man who is so inspired by Jack that he whips up one rebellion after another, despite their failures, to fight against Aku's oppressive rule.
The additional voice cast, particularly in the fifth season, includes names like Grey Firffin, Sab Shimono, Kari Wahlgren, Corey Burton and Keone Young, among a great number of other actors.
Samurai Jack Plot: What Is It About?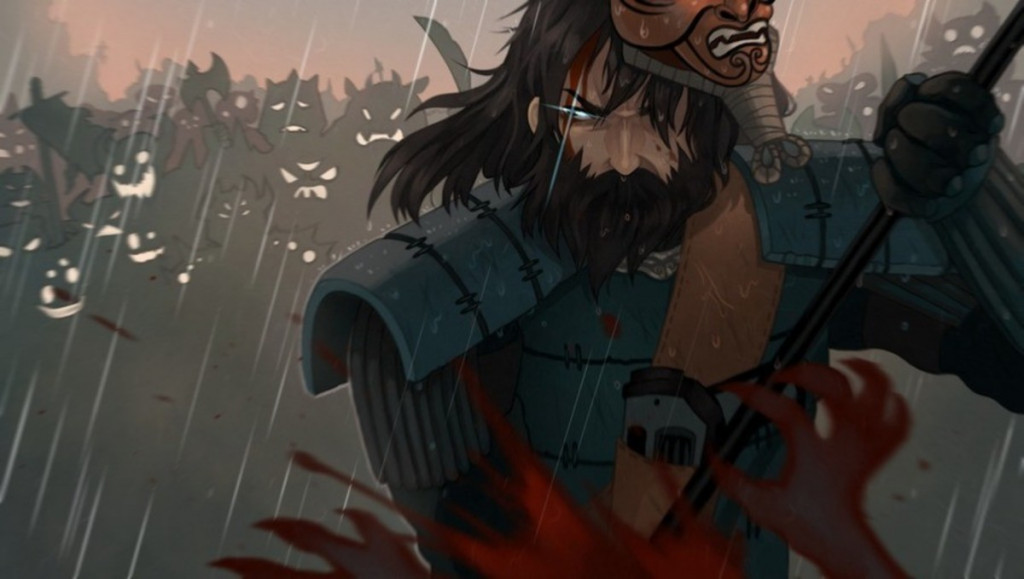 The story of 'Samurai Jack' begins with the fight between a warrior prince and an ancient evil. The prince is in possession of a sword, the only weapon that can destroy the evil named Aku. Just as the prince is about to kill Aku, he uses his magical powers to create a time portal and sends the prince into the future. (Turns out, the devil is just as good a procrastinator as you are!) Believing that in the future, he will have the means and the power to get rid of the prince, Aku begins his reign in the present. Meanwhile, the prince finds himself in a world which is nothing like the one he just left behind. He takes the name "Jack" because that's the first name anyone calls him by in the future.
The next four seasons witness Jack figuring out the new regime of the world that is now under the rule of the very thing he wants to destroy. He acquaints himself with the technology and comes face to face with the mythical creatures he never knew existed. He makes allies and even succeeds in sparking a revolution. By the fifth season, which takes place five decades after the finale of the fourth, both the hero and his nemesis have grown tired of this fight that none of them can get an upper hand on. Jack is haunted by the memory of his time, his parents and all the things he had to leave behind. He is still the same, not ageing because he is an anachronism, unable to defeat his enemy because nothing he has tried has worked in his favour. But then, he forges a connection with one of Aku's daughters and that's what becomes his breakthrough.
While the first four seasons had a comparatively lighter tone, the fifth was more mature in its approach of characters, the storyline and how it handled the politics and the rebellion in the future. The psychology of both sides of the war was handled expertly and, at times, it felt like a different story altogether. By the finale, every loose end had been tied up, with Jack succeeding to go back to his world and defeating Aku in the process. The paradox of time travel and how it affects the events of the future was also tackled with precision, something that some storytellers don't bother with in their version of time travel. The fifth season easily became one of the best and gave proper closure to Jack's story, even if a bit bittersweet!
Samurai Jack Season 6 Release Date: When Will It Premiere?
'Samurai Jack' season 5 premiered on March 5, 2017, with the finale airing on May 20, 2017. The fourth season, that aired in 2004, had left an open ending for its characters which allowed the audience to anticipate a follow-up. For some time, there was the talk of a movie, with J. J Abrams' name connected to it. But nothing panned out and for twelve years, the fans had to wait and wonder if they would ever receive closure.
Tartakovsky finally decided to let them have it and came up with a fifth and final season. All the loose ends were tied up neatly and for now, at least, the story seems to be done and over with. Tartakovsky had declared that he wouldn't be working on another season. But, who knows, maybe in another ten years or so, he'll realise that the characters still have a story to tell. So, it seems like 'Samurai Jack' season 6 isn't happening anytime soon. We wouldn't suggest you hold your breath on this one. Rest assured, as soon as we receive any news on any new developments, we will update this section.
Samurai Jack Trailer
Even though 'Samurai Jack' season 6 might not be on the horizon, yet. However, that doesn't mean you can't revisit his world again. Head over to Adult Swim to go right back to the start. You can catch the trailer for the fifth season just to refresh your memories.
Read More: Best Cartoon Characters of All Time