Sandra Miju Oh is a Canadian-American actress. Born in Ontario, Sandra Oh does not come from a family involved in the show business. That being said, she herself began acting and practicing ballet at the age of four. All through school, she continued her practice, which is when she realized that she was better at acting than dancing. Consequently, she began to appear in school plays and became a part of the drama club. After school, she went against her parents' advice and took up studying drama in college. Sandra Oh says that she is the only one in her family who does not have a master's since she pursued acting instead of going to university.
In Canada, she came to prominence with her appearance in the movie 'Double Happiness'. Oh's performance gained her critical acclaim. She followed this up with performances in movies like 'Bean', 'Dancing at the Blue Iguana', and 'Big Fat Liar'. She also landed a minor role in Steven Soderbergh's 'Full Frontal'. While Sandra Oh's performances in films have been fantastic, she is perhaps better known for her performances in television shows. These include 'Arliss', 'Six Feet Under' and 'Judging Amy'. However, it would be wrong to say that Oh has not left her mark in movies, having worked in films like 'Hard Candy', 'The Night Listener', and 'Rabbit Hole', where she appears alongside Nicole Kidman and Aaron Eckhart.
All that being said, the actress is perhaps most famous for her role in 'Grey's Anatomy', which won her a Golden Globe and a Screen Actors Guild Award. She already has a star on Canada's Walk of Fame. Now you must be wondering what is the next Sandra Oh movie or TV show? Well, here's the list of upcoming Sandra Oh films and TV shows scheduled to release in 2019 and 2020. We can only hope that the latest Sandra Oh movies would be as good as some of her recent ones.
3. Killing Eve (2018-)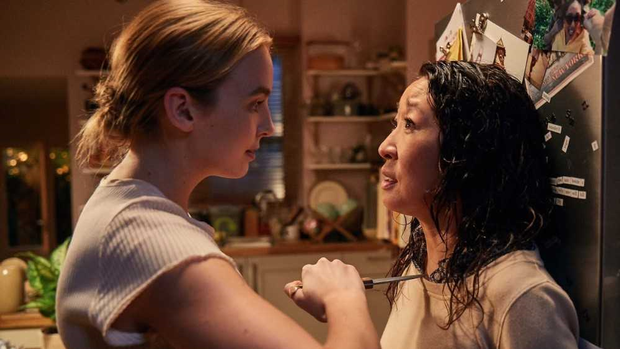 'Killing Eve' is a British spy thriller that shows us a set of events which results in the lives of an assassin and a security operative being inexorably linked. The show is based on the 'Villanelle' novel series written by Luke Jennings. We see that Eve Polastri is a British intelligence officer who is tasked with hunting down a particularly dangerous and psychopathic assassin, Villanelle. As the chase progresses, Eve tries to bring her in, but the two women end up with a mutual obsession. Over the seasons, we finally see how the chase begins to prey on both their minds. There is something erotic in the intimate nature of the attack that comes at the end of Season 1. We see that Eve has finally caught up to the assassin and they lie that they admire each other before she stabs the assassin in the abdomen.
The following season is much more chaotic, as the clash between Eve and Villanelle leaves both their worlds upturned. Eve's attack is the first time we see the assassin vulnerable. Before this, she exhibited calm, but now we see her wild-eyed, attempting to seek help. In the transition between Seasons 1 and 2, there is a recalibration in the tone of the show. Sandra Oh plays the role of Eve, the agent working for MI5, who is tasked by MI6 to track down the assassin. When Oh was first introduced to the script, she admitted that she did not realize that the lead role would be played by her. 'Killing Eve' is proof that Sandra Oh can do a brilliant job as a lead and undoubtedly she will keep amazing us in the upcoming season as well.
2. She-Ra and the Princesses of Power (2018-)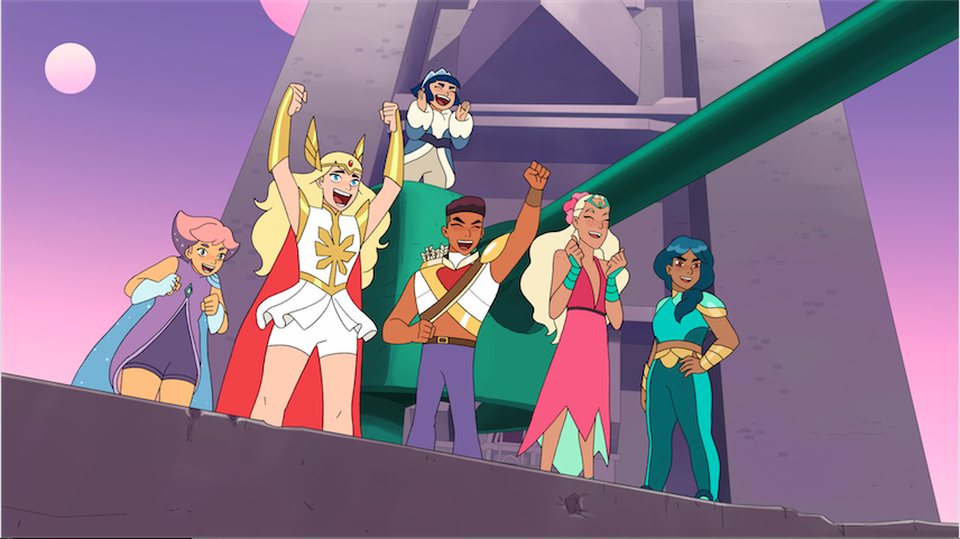 'She-Ra and the Princesses of Power' is an animated action-adventure that is a reboot of the 1985 series 'She-Ra: Princess of Power'. The Netflix show tells the story of She-Ra, who leads a rebellion in order to free the land of Etheria from the Horde, who are monstrous invaders. Adora, who is actually the heroine She-Ra, is a teenager who leads this rebellion. She forms an alliance with other magical princesses in an attempt to defeat Hordak. The series has been well received by critics.
In the show, we follow Adora, an orphan who is raised by the Horde. The evil army is led by Hordak, who rules the land with an iron fist. One day, when Adora is lost in the woods, she finds a magic sword, which transforms her into She-Ra, the Princess of Power. Once Adora realizes that the Horde has been terrorizing all of Etheria and inflicting suffering on the inhabitants, she decides to join the Resistance. Adora also rebuilds the Princess Alliance, which is a group of other magical girls, all opposed to Hordak. However, in the process of becoming a Princess of Power, Adora makes a mortal enemy out of her former best friend, Catra. Sandra Oh lends her voice to the character of Castaspella and has done a wonderful job in the past, leading us to believe that things won't be different in the future either.
Read More: Upcoming Laurie Metcalf Movies
1. Invincible (2020)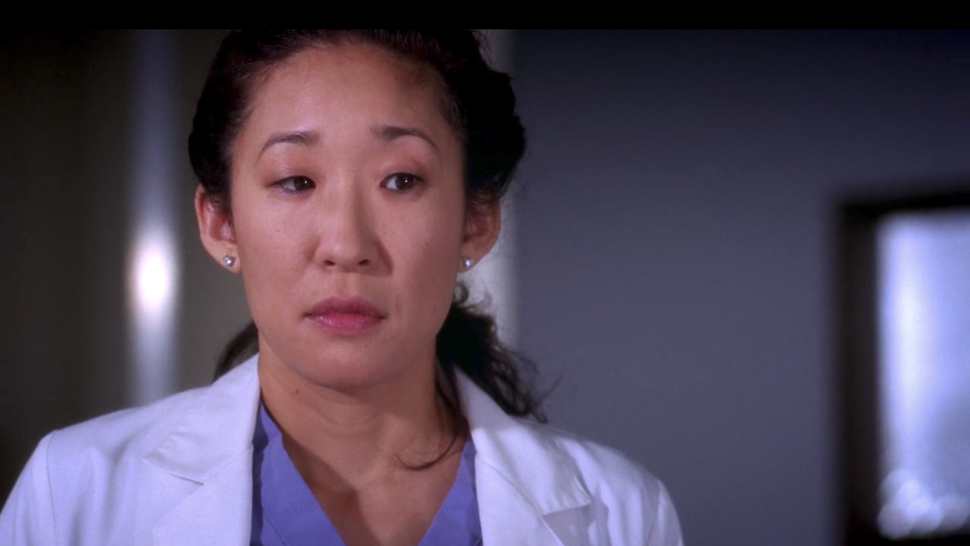 'Invincible' is an upcoming animated superhero drama series that is set to air on Amazon Video. It is based on Robert Kirkman's comic book series of the same name. The story deals with a teenager whose father is the most powerful superhero on the planet. We are introduced to Mark Grayson, who is by all accounts a normal teenager. However, the distinguishing factor is that his father happens to be the most powerful superhero on the entire planet. Shortly after Mark's seventeenth birthday, he begins to develop powers of his own. At this time, the teenager enters his father's tutelage. Sandra Oh lends her voice in the upcoming show, but her role remains unclear for now.
Read More: Upcoming Mandy Moore Movies