Sarah Paulson has been one of the most prominent actresses in Hollywood for years. She is incredibly famous because of her diverse filmography and strong screen presence. Paulson was born in Tampa, Florida, but her initial years were spent in New York after her parents' divorce. She had decided to be an actress at quite a young age and started working towards her goal very early in her life. Her first stint actually was on the small screen. She appeared briefly in 'Law and Order' in 1994 but made her mark in 'Friends at Last' in 1995. After that, she became a regular in TV shows.
Paulson had a celebrated run in 'American Gothic' but her most critical moment in TV career came with 'Deadwood'. In HBO's groundbreaking drama series she played the character of Miss Isringhausen in 2005. From there on she became one of the most sought after TV stars in the world. She had a busy career in TV with appearances in famous shows like 'Grey's Anatomy', 'Desperate Housewives', and 'Law & Order'. She got a Golden Globes nomination for portraying Harriet Hayes in NBC's 'Studio 60 on the Sunset Strip' in 2006. But her real talent shone through in critically acclaimed shows like 'American Horror Story' and 'American Crime Story'.
However, Paulson is not just a TV asset; her performances on the big screen are extraordinary. In 2005 she appeared in two great films, 'Serenity' and 'Swimmers'. The current decade of the century has particularly turned out to be excellent for her. Throughout the years she has been in films like 'Martha Marcy May Marlene' (2011), 'Mud' (2013), '12 Years a Slave' (2013), 'Carol' (2015) and 'Blue Jay' (2016).
In recent years, she has been part of some top tier films: she appeared in the Oscar-nominated 'The Post' (2018), along with Tom Hanks and Meryl Streep; she was part of the all-women ensemble cast in 'Ocean's 8' (2018); and also starred in Netflix's popular 'Bird Box' (2018). This year she played the character of Dr. Ellie Staple in M. Night Shyamalan's 'Glass' (2019). So now you must be wondering what is the next Sarah Paulson movie or TV show? Well, here's the list of upcoming Sarah Paulson films and TV shows scheduled to release in 2019 and 2020. We can only hope that the latest Sarah Paulson movies would be as good as some of her recent ones.
5. Abominable (2019)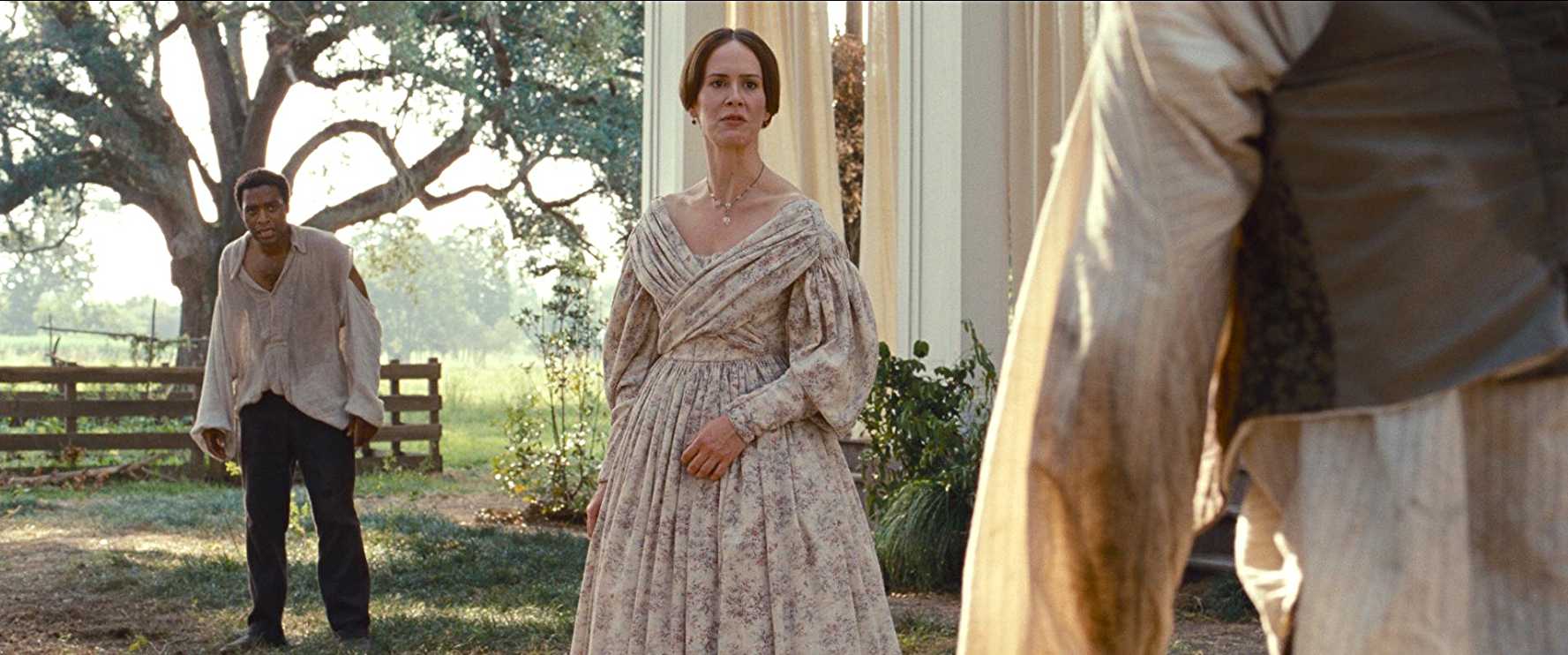 Upcoming computer-animated adventure film 'Abominable', produced by DreamWorks Animation and Pearl Studio, stars the voices of Sarah Paulson, Chloe Bennet, Albert Tsai, Tenzing Norgay Trainor, Eddie Izzard, Tsai Chin, and Michelle Wong. Jill Culton has written and directed the film. The movie follows a teenager who along with her mischievous friends embark on an adventure to reunite a Yeti with its family at the highest point of the world. The film has been under development since 2010. A blend of childlike fantasy, magic realism, and adventure, 'Abominable' had its world premiere at the Toronto International Film Festival (TIFF) on 7th September 2019. The film is prepped for a September 27 release this year at the United States, and in the United Kingdom on October 11.
4. The Goldfinch (2019)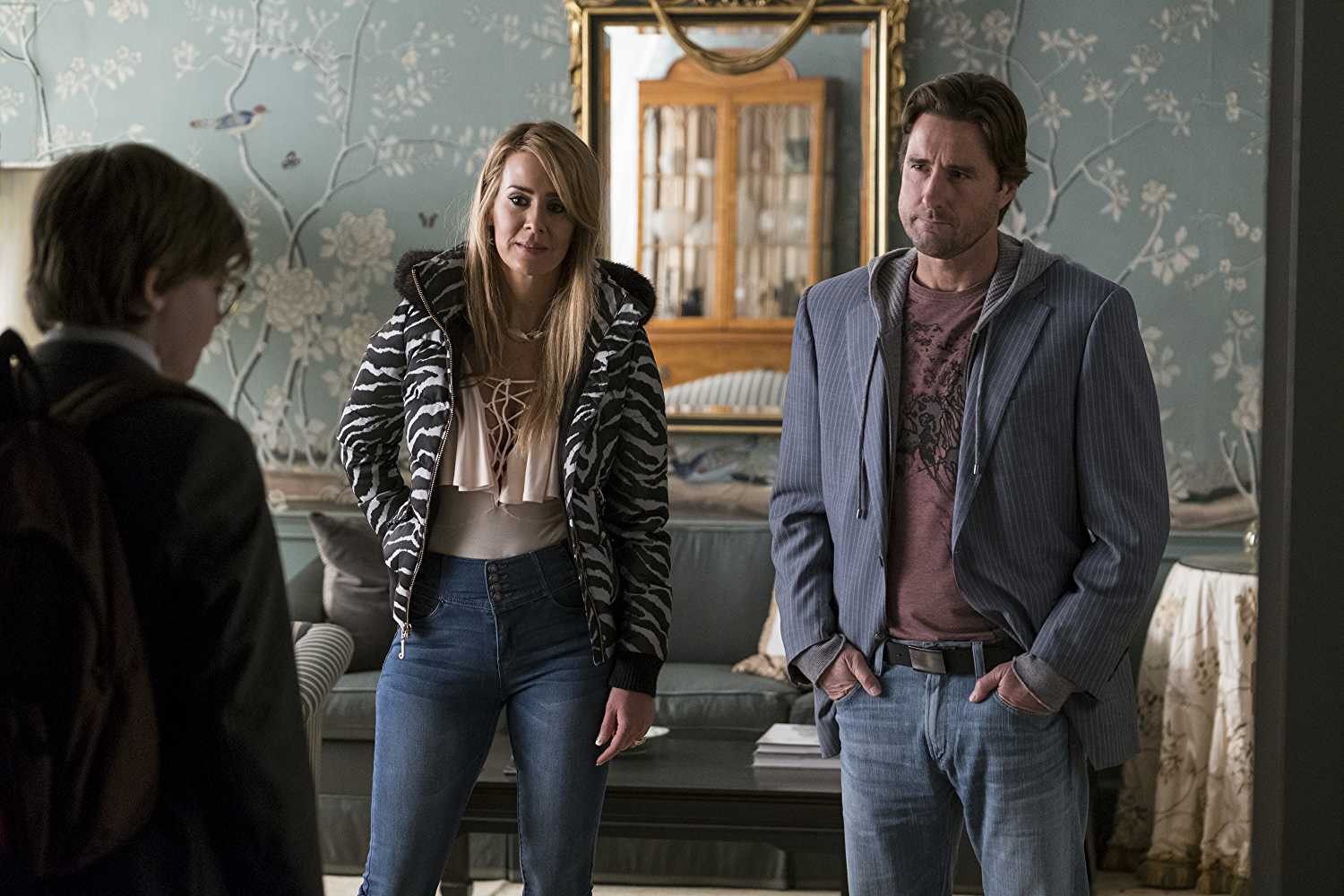 Sarah Paulson will be seen next in John Crowley's upcoming drama film 'The Goldfinch', based on the 2013 novel of the same name by Donna Tartt. The film has an interesting storyline: it follows Theo, who was only thirteen years old when his mother was killed in a bombing at the Metropolitan Museum of Art. Following this tragic incident, he undergoes tremendous psychological turmoil, tossing and turning between grief, sorrow, and guilt. However, through this tumultuous period of struggle, he doesn't let go of one palpable piece of hope from that terrible day that changed his life forever: a painting of a tiny bird chained to its perch – a Goldfinch.
Ansel Elgort stars as Theo, while Nicole Kidman and Luke Wilson play his mother and his abusive father respectively. Sarah Paulson has been cast as Xandra, a prostitute and also the ex-girlfriend of Larry Decker (Theo's father). The rest of the cast includes Oakes Fegley, Aneurin Barnard, Finn Wolfhard, Jeffrey Wright, among others. The film premiered at the Toronto International Film Festival on September 8, 2019. However, 'The Goldfinch' failed to receive a good reception. Possibly, the cast and crew felt too much under pressure owing to the massive success of the Pulitzer Prize-winning novel upon which it is based. Initially, the movie was scheduled for an October release, but after recent changes, it is set to hit the theatres on September 13, 2019.
3. Ratched (2019)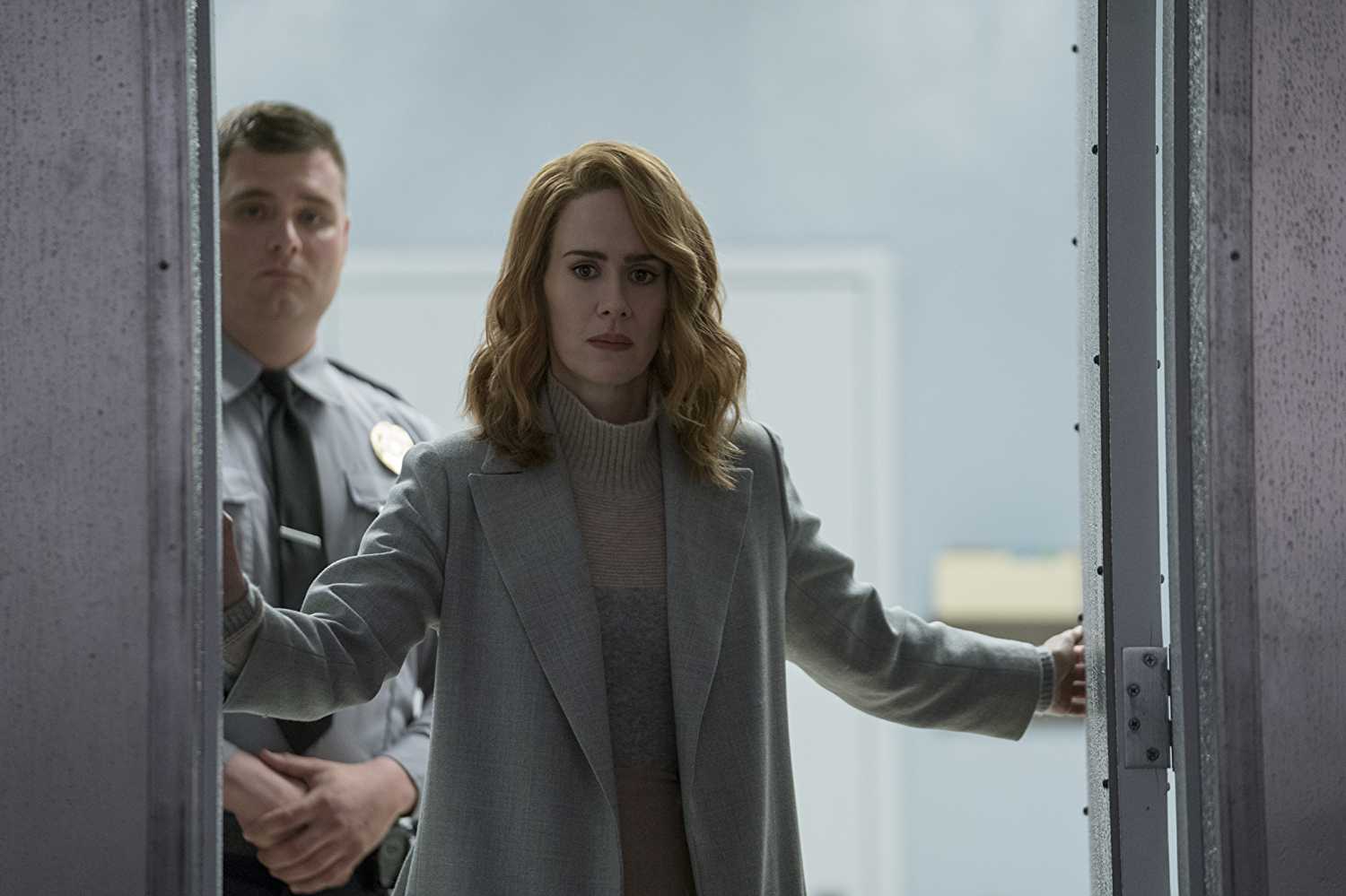 Upcoming drama web series 'Ratched' is based on Ken Kesey's 1962 novel 'One Flew Over the Cuckoo's Nest'. This series, created by Evan Romansky, stars Sarah Paulson in the lead role – the titular Nurse Ratched. The plot revolves around this young nurse at a mental hospital, who becomes extremely bitter and monstrous towards her patients. The cast also includes Judy Davis, Harriet Sansom Harris, Cynthia Nixon, Hunter Parrish, Amanda Plummer, and many others. The series definitely has large shoes to fill since the novel is a widely celebrated one, and the 1975 film adaptation witnessed a grand success, winning five Academy Awards. It is set to premiere on Netflix, the world's largest online streaming network. It is reportedly going to premiere in 2019 itself, though we do not have any finalized dates as of yet.
Read More: Upcoming Lili Reinhart Movies
2. Mrs. America (2020)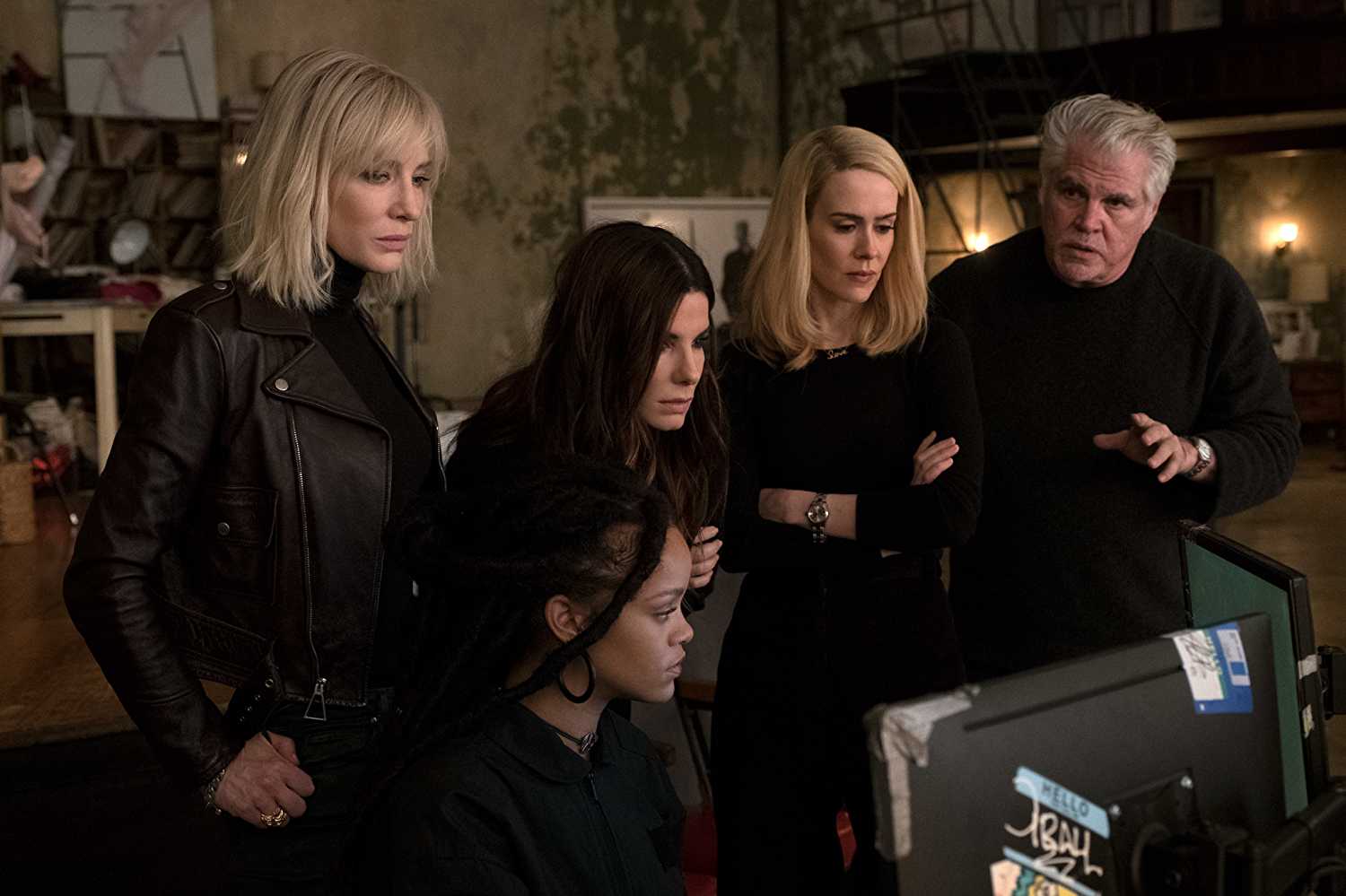 Upcoming drama miniseries 'Mrs. America' is set to star Cate Blanchett, Uzo Aduba, Rose Byrne, Sarah Paulson, Kayli Carter, and Ari Graynor in crucial roles. The series tells the true story of a movement that was meant to ratify the Equal Rights Amendment. Set in the 1970s, the show delineates how Conservative activist Phyllis Schlafly (played by Blanchett) leads a backlash against the Equal Rights Amendment. Created by Dahvi Waller, the series is set to premiere sometime in 2020.
Read More: Upcoming Maggie Smith Movies
1. Run (2020)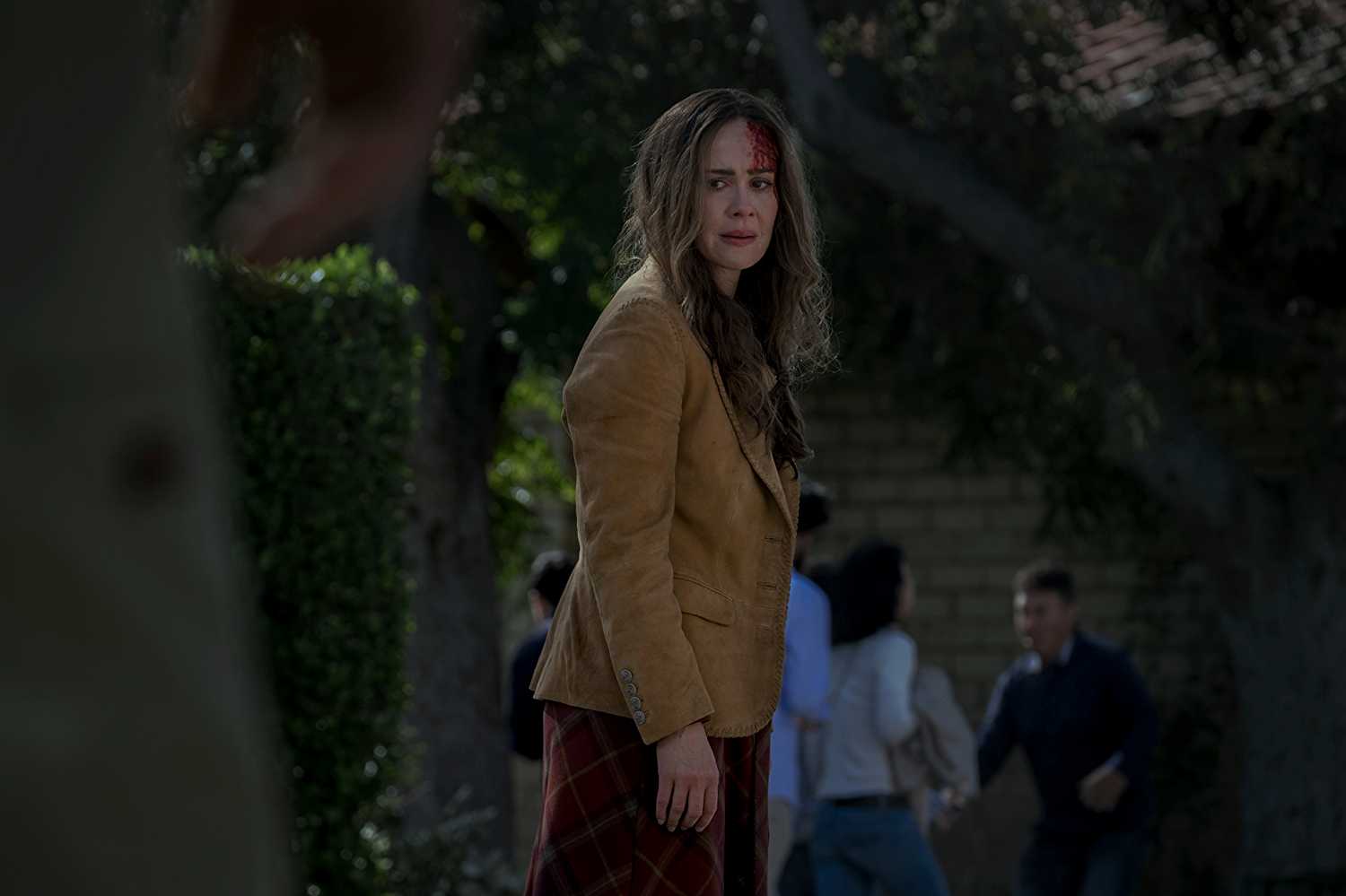 Director Aneesh Chaganty's upcoming thriller 'Run' deals with a home-schooled teenage girl who begins to suspect that her mother is hiding a dark secret from her. Sarah Paulson, Kiera Allen, Pat Healy, Erik Athavale, Bradley Sawatzky and Onalee Ames are part of the cast. Principal photography for the film began on October 2019 and it is currently in the post-production stage. The film is set to hit the theatres in the United States on January 24, 2020.
ALREADY RELEASED:
American Crime Story (2016–)
'American Crime Story' is a true crime anthology television series that revolves around America's most notorious crimes and criminals. Scott Alexander and Larry Karaszswski have developed the show. The series stars some big names like Sterling K. Brown, Sarah Paulson, Christian Clemenson, Cuba Gooding Jr., Nathan Lane, David Schwimmer and others in different roles. The series first premiered on February 2, 2016, on FX network. Two seasons have aired so far and the show has received high praise from both critics and audiences. A third season is all set to premiere on September 27, 2020.
Read More: Upcoming Julia Stiles Movies
Family Guy (1999–)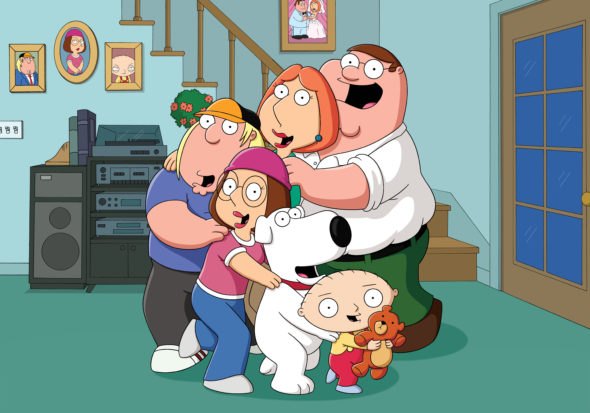 One of the longest-running shows, American animated sitcom 'Family Guy' is coming back with a season 18. It will premiere on September 29, 2019, on Fox. Sarah Paulson is to lend her voice for the series, alongside a star-studded cast.
Read More: Upcoming Rashida Jones Movies