Sean Bean is unarguably one of the finest actors Britain has ever produced. He maintains his versatility by switching from films to television and from British movies to Hollywood. In simpler terms, he is everywhere. He displays adorable masculinity and charisma and his style is unlike anyone else. No wonder, his villain characters often become fan-favorites along with the heroes. The actor has a special affinity to the Shakespearean slate of characters. He made his acting debut in 1983 with the character of Tybalt in 'Romeo and Juliet' at the Watermill Theatre in Newbury.
During the second half of the '80s, he was a regular cast member of the Royal Shakespeare Company. His major works in that period include productions of 'Romeo and Juliet,' 'The Fair Maid of the West' and 'A Midsummer Night's Dream.' Bean got his maiden role in a feature film with Derek Jarman's 'Caravaggio' in 1986. He played the character of Ranuccio Tomassoni opposite Tilda Swinton. In 1988, he reunited with Jarman for 'War Requiem,' which earned him significant popularity.
He emerged as a prominent actor in British television with titles like 'Clarissa' and 'Lady Chatterley.' Bean got his first breakthrough in 1996 when he was cast in the movie 'When Saturday Comes,' in which he played the role of Jimmy Muir. It was a dream come true for the actor who was a die-hard fanboy of Sheffield United. Though the movie met with mixed reviews, Bean garnered critical praise for his stunning performance. His second breakthrough came with the British television series 'Sharpe.' The actor stole the show with his macho hero and emerged as a sex symbol during the '90s. Movies like 'Patriot Games' (1992), 'GoldenEye' (1995), 'Ronin' (1998), 'The Lord of the Rings' trilogy (2001–2003), 'Equilibrium' (2002), 'National Treasure' (2004), 'Odysseus in Troy' (2004), 'North Country' (2005), 'The Island' (2005), 'Silent Hill' (2006), 'Black Death' (2010), 'Jupiter Ascending' (2015), and 'The Martian' (2015) pushed him into the front row of Hollywood A-listers.
Bean cemented his reputation as a versatile performer with stunning portrayals in series like 'Accused,' 'Game of Thrones' and 'Henry VIII.' He has also lent his voice to several animated features and series. So now you must be wondering what is the next Sean Bean movie or TV show? Well, here's the list of upcoming Sean Bean films and TV shows scheduled to release in 2019 and 2020. We can only hope that the latest Sean Bean movies would be as good as some of his recent ones.
5. World on Fire (2019 – )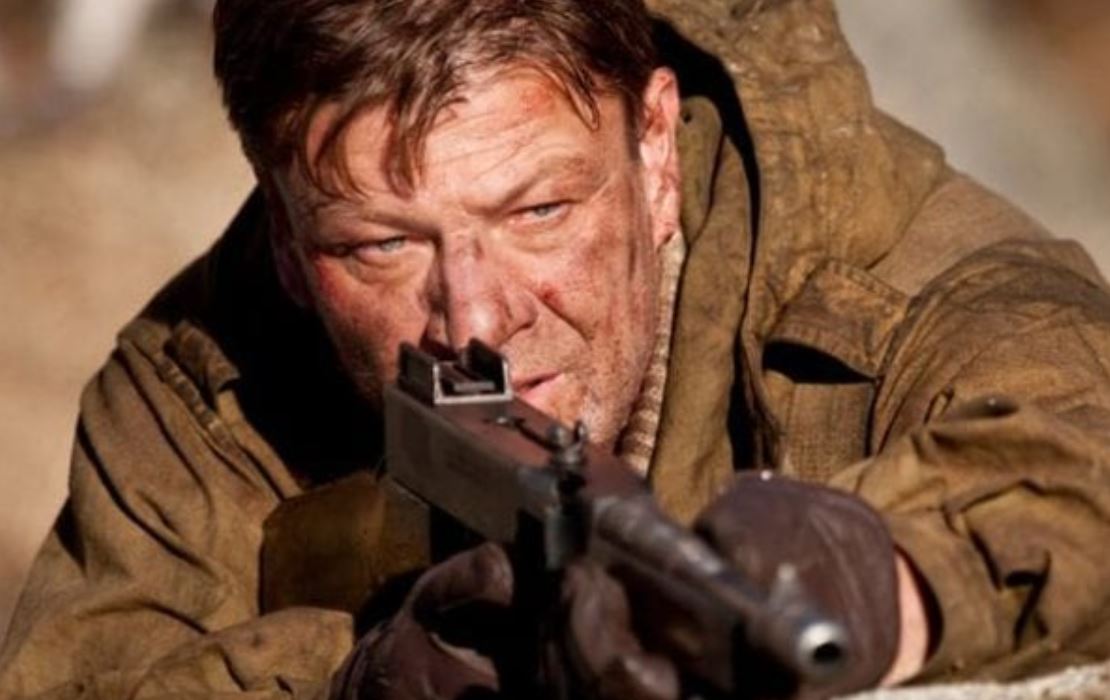 'World on Fire' is an upcoming seven-part World War II miniseries from BBC One. Sean Bean will be seen alongside Helen Hunt ('As Good As It Gets') and Lesley Manville ('Phantom Thread') in the series. Deadline describes the show as "a multi-stranded drama" that narrates the harrowing realities of World War II through the eyes of a group of civilians. With a storyline that spans from the German occupation of Poland to the Battle of Britain, the series tries to capture the impact of war on both sides. Blake Harrison, Yrsa Daley-Ward, Ansu Kabia, and Ewan Mitchell round out the cast.
Peter Bowker, who is known for 'The A Word', wrote the screenplay. 'World on Fire' was developed by Rebecca Keane of Mammoth Screen while Bowker executive produces along with Damien Timmer, Helen Ziegler, and Lucy Richer. Chris Clough is the producer of the show. The series started filming in Chester in November 2018. Other locations are Liverpool, Prague, Lytham St. Annes, and Wigan.
4. Possessor (TBA)
'Possessor' is a forthcoming sci-fi thriller from Rhombus Media and Rook Films. The movie stars Sean Bean, Jennifer Jason Leigh, Stacy Martin, Andrea Riseborough, and Christopher Abbott. Written and directed by Brandon Cronenberg, 'Possessor' follows Tasya Vos (Riseborough), a secret agent working for a mysterious organization that employs advanced brain-implants for intruding into other people's minds. Once taken control over the person, the implants can make them commit horrendous acts of violence including murder for various wealthy clients from around the world. But Vos finds herself trapped inside the mind of a suspect named Colin when one of her tasks goes awry, according to Variety. Sean Bean plays the character of John Parse in the movie, whose whereabouts are not yet revealed. Well Go USA Entertainment will release the film in the U.S.
3. Watch the Skies (TBA)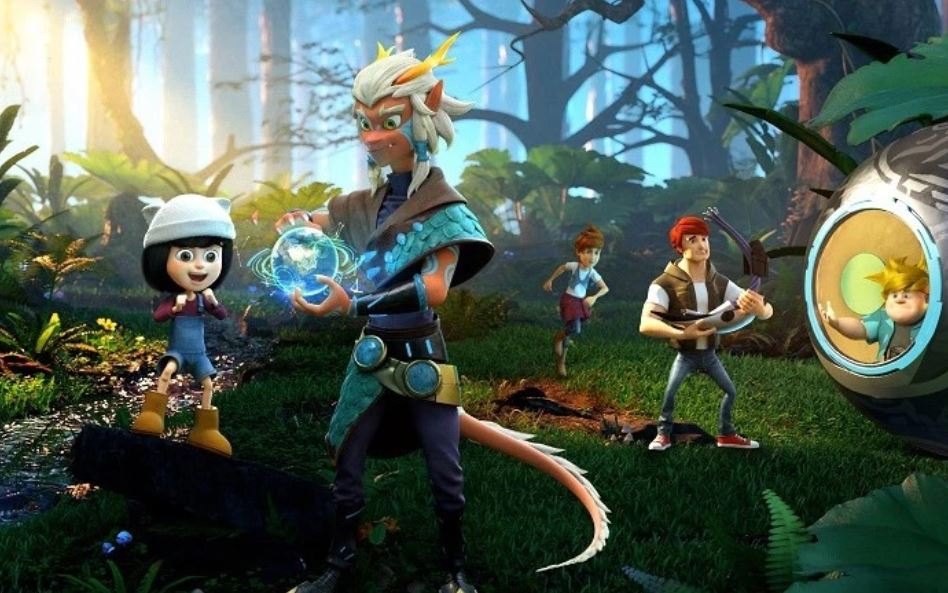 'Watch the Skies' is an ambitious animated feature project from China's DeZerlin Media and the U.K.'s Zycon Media. The movie features an ensemble voice cast that includes Sean Bean, Asa Butterfield, Gemma Arterton, Sam Claflin, and Laura Haddock. Tagged as a coming-of-age sci-fi adventure, the movie tells the story of an alien boy who crash lands on Earth. He has no other option except to search for the parts of his ruined spaceship to assemble it to go back home. Luckily, he manages to befriend some humans. But his life on Earth becomes a cat and mouse game when a rich alien hunter and his men start to chase him. Written and directed by Mark Byers, who is known for 'Criminal Act' and 'The Treatment,' 'Watch the Skies' is expected to come to theaters in 2019.
Read More: Upcoming Alec Baldwin Movies
2. Wolfwalkers (2020)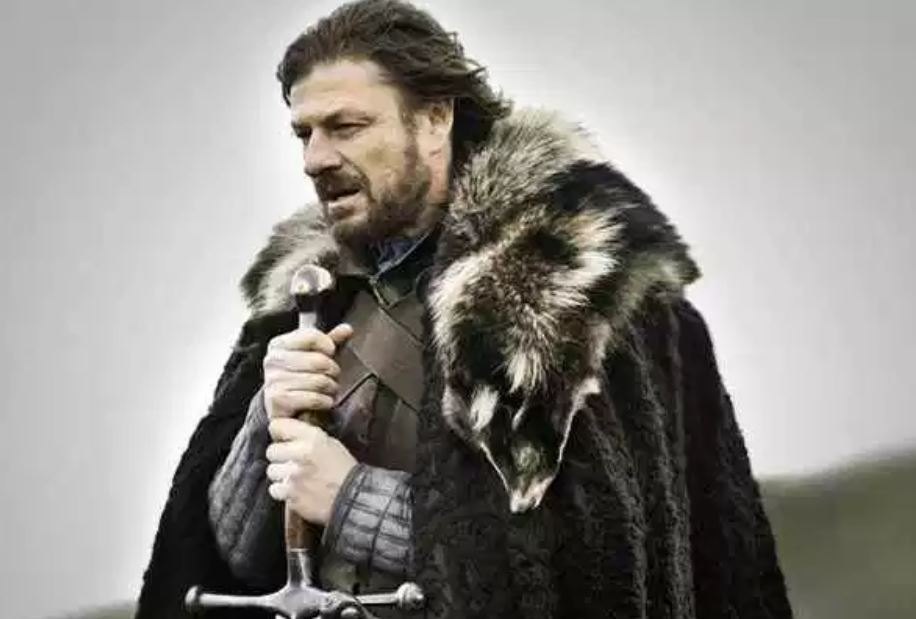 'Wolfwalkers' is an animated adventure flick created by the Irish animation studio Cartoon Saloon. Apple has picked up the movie for its streaming service Apple TV+ in September 2018. The plot follows a young hunter, Robyn, an apprentice who accompanies her father to Ireland in a mission to kill off the last remaining pack of wolves. But a chance encounter with a mysterious girl in the wilderness opens up the unknown world of Wolfwalkers before her. As she goes deeper into their intriguing world, Robyn slowly transforms into one among her father's targets. Sean Bean leads the voice cast as the narrator of the movie. 'Wolfwalkers' is directed by Tomm Moore and Ross Stewart from a screenplay by Will Collins. Apple TV+ has lined-up the movie for a 2020 release.
Read More: Upcoming John Corbett Movies
1. Instruments of Darkness (TBA)
'Instruments of Darkness' is a short feature preceding the feature-length film 'Enemy of Man.' Described as a concept short film for the "Kickstarter" campaign of 'Enemy of Man,' 'Instruments of Darkness' is an exclusive first look into the original movie conceived by actor-turned-director Vincent Regan. Both the projects have been in development hell for a long time. The movie also marks Regan's feature directorial debut. 'Enemy of Man' is an independent feature film adaptation of William Shakespeare's 'Macbeth.' Sean Bean reportedly plays the character of Macbeth in the movie, which also stars Rupert Grint and Charles Dance. The current status of the short feature and the feature-length film is unknown.
Read More: Upcoming Tom Felton Movies