Romanian-American actor Sebastian Stan is popularly known for his MCU character Bucky Barnes or Winter Soldier. His association with the Marvel Cinematic Universe (MCU) began with 'Captain America: The First Avenger' (2011), and continued with 'Captain America: The Winter Soldier' (2014), 'Ant-Man' (2015), 'Captain America: Civil War' (2016), 'Black Panther' (2018), 'Avengers: Infinity War' (2018), and 'Avengers: Endgame' (2019).
While growing up, Stan worked at some of his school's productions, including 'Harvey', 'Cyrano de Bergerac', 'Little Shop of Horrors', 'Over Here!', and 'West Side Story'. He went to the Stagedoor Manor summer camp, where he discovered his love for performance and acting, and thereupon decided to pursue a career in acting. He attended Rutgers University's Mason Gross School of the Arts, where he received the opportunity to study abroad at Shakespeare's Globe Theatre.
Though the actor first appeared in '71 Fragments of a Chronology of Chance' (1994), his career got a full-fledged kickstart with the 2003 film 'Law & Order'. Then onwards, he has been a part of many projects, such as 'The Architect' (2006) and 'The Covenant' (2006). In the year 2007, he earned a recurring role in the popular teen drama TV series 'Gossip Girl' (2007– 2012). His following projects were 'Spread' (2009), 'Kings' (2009), 'Hot Tub Time Machine' (2010), and 'Black Swan' (2010), 'Gone' (2012), 'Political Animals' (2012), 'The Apparition' (2012), 'Once Upon a Time' (2011), the mini-series 'Labyrinth' (2012), 'Ricki and the Flash' (2015), 'The Martian' (2015), 'The Bronze' (2015), 'Logan Lucky' (2017), 'I, Tonya' (2017), and so on. In the 2012 miniseries 'Political Animals' he played the troubled gay son of the former First Lady and was nominated for Critics' Choice Television Award for Best Supporting Actor in a Movie/Miniseries. His performance in 'I, Tonya' earned him several accolades, including a Hollywood Film Award, as well as nominations for Florida Film Critics Circle Award and Indiana Film Journalists Association Award.
In case you were wondering, Sebastian Stan has a long list of upcoming releases queued up for the near future. Read on to know more.
8. Endings, Beginnings (2019)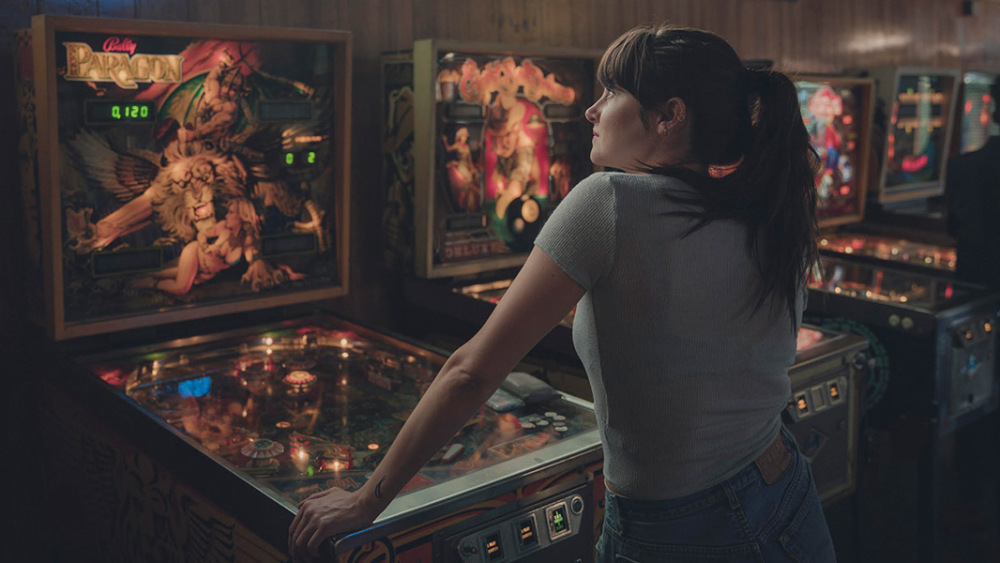 Director Drake Doremus' romantic comedy 'Endings, Beginnings' stars some big names such as Shailene Woodley, Jamie Dornan, Sebastian Stan, and Matthew Gray Gubler, among others. The film has a pretty interesting plot. It revolves around Daphne (played by Shailene Woodley), who loses all her hopes regarding long term relationships after her terrible recent break-up. Seeing her sister and brother-in-law incessantly fighting in front of her eyes every day, her doubts in the very concept of love keeps on growing.
At this point in her life, she comes across two amazing men at her sister's party – Frank and Jack (played by Stan and Dornan respectively). She finds herself being attracted to both these men, who are very different from each other. One is a free-spirited, adventurous bad boy, while the other is sober, sophisticated and career-oriented. Fascinated by both, Daphne is unable to make up her mind and ends up juggling between two men who see her differently, in their particular ways. But soon it dawns upon her that having everything on the surface only means having nothing in reality. The movie had its world premiere at the Toronto International Film Festival, on September 8 this year. It is set to be released in the USA by the end of 2019.
7. The Last Full Measure (2020)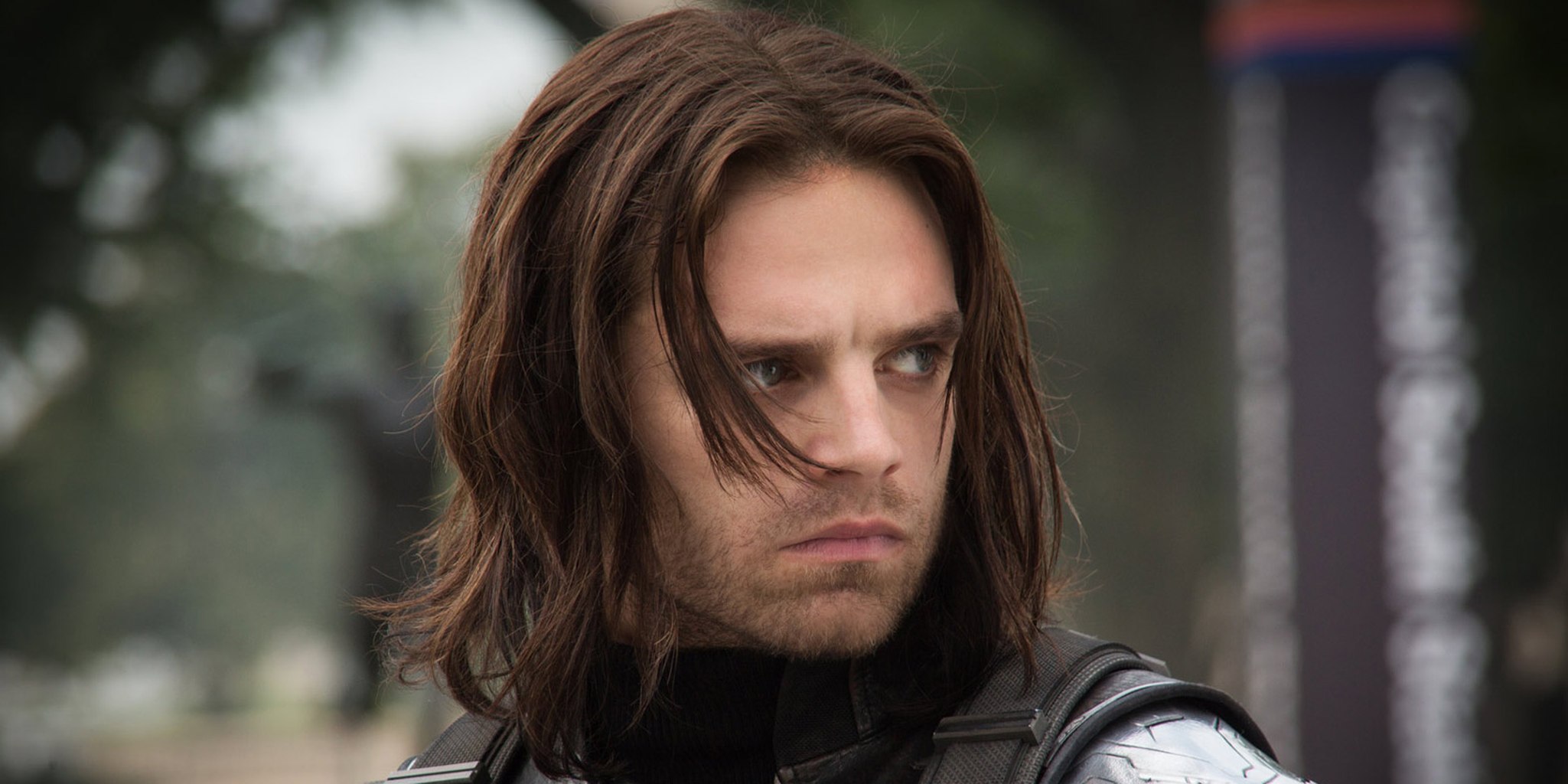 The war drama film 'The Last Full Measure' is written and directed by Todd Robinson. It stars actors like Sebastian Stan, Christopher Plummer, William Hurt, Ed Harris, Samuel L. Jackson, Jeremy Irvine, and Peter Fonda. The plot revolves around Airman William H. Pitsenbarger, Jr. ("Pits"), who has been awarded the nation's highest military honor for his actions on the battlefield, fifty-three years after his death. The film premiered in a special screening for Veterans at Westhampton Beach on October 19, 2019. It is scheduled to hit the theaters on January 17, 2020.
6. The Falcon and the Winter Soldier (2020- )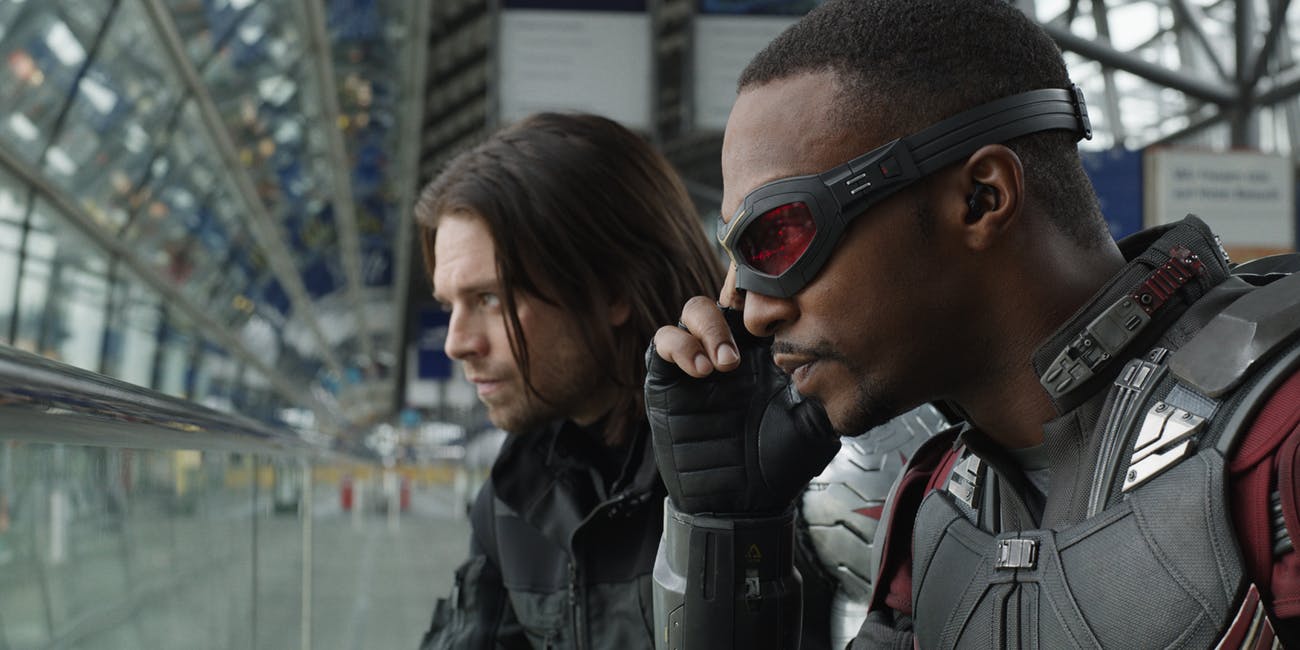 Malcolm Spellman has created the upcoming TV series 'The Falcon and the Winter Soldier' for Disney+, based on characters from the Marvel Cinematic Universe (MCU). The series would be set right after the events of 'Avengers: Endgame' (2019). This Marvel Studios production is directed by Kari Skogland. Anthony Mackie and Sebastian Stan are to reprise their roles as Falcon and Winter Soldier respectively.
In 'Avengers: Endgame' we saw Captain America bequeathing his shield and mantle to Falcon, and this historic event forms the backstory of this forthcoming series. Filming commenced in October this year. Besides Mackie and Stan, Daniel Brühl, Emily VanCamp, Wyatt Russell are starring in the series. This six-episode series is prepping for a 2020 release.
Read More: Upcoming Robert Downey Jr Movies
5. The Devil All the Time (2020)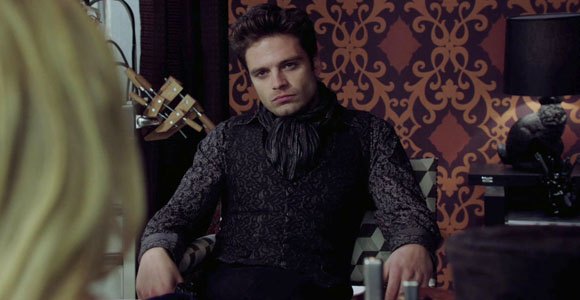 Upcoming thriller 'The Devil All the Time' is all set to star the likes of Robert Pattinson, Tom Holland, Bill Skarsgård, Haley Bennett, Sebastian Stan, Riley Keough, Mia Wasikowska, Jason Clarke, Douglas Hodge, Harry Melling, Eliza Scanlen, and others. Antonio Campos has directed the film.
The movie is set in the 1960s, post World War II in Southern Ohio. The film focuses on the psychological aftermath of the war, with millions of people suffering mentally as well as physically. The drama film is currently in the post-production stage. It is expected to be released sometime around 2020.
4. 355 (2021)
Director Simon Kinberg's forthcoming spy film '355' has a star-studded cast, consisting of Jessica Chastain, Penélope Cruz, Fan Bingbing, Lupita Nyong'o, Diane Kruger and Sebastian Stan, among others. Theresa Rebeck has written the screenplay. In this action thriller, agents from diverse espionage backgrounds come together to prevent an organization from executing a plan that would sabotage the world. The film is in the post-production stage now. According to official reports, the film is going to be released on January 15, 2021.
3. What If…? (2021–)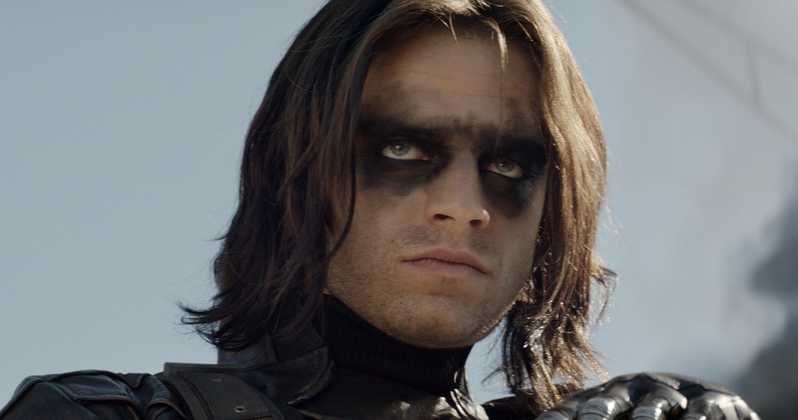 Created by A.C. Bradley, 'What If…?' is an upcoming web television series for Disney+. The series attempts to explore what would have happened if some vital moments in the Marvel Cinematic Universe (MCU) happened differently. Bryan Andrews is on board as the director.
The series stars Jeffrey Wright as Uatu, an extraterrestrial being, with guest appearances by Hayley Atwell, Chadwick Boseman, Josh Brolin, Dominic Cooper, Chris Hemsworth, Tom Hiddleston, Samuel L. Jackson, Mark Ruffalo, Sebastian Stan, and other major characters from MCU. The series, consisting of 23 episodes, is gearing up for a mid- 2021 release.
Read More: Upcoming Paul Rudd Movies
2. The Chain (TBA)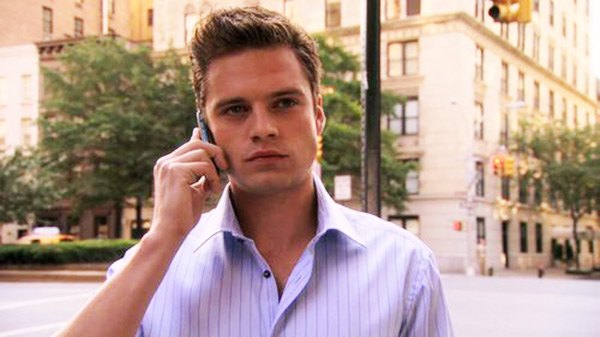 Upcoming drama film 'The Chain' is all set to be directed by Tim Sutton, based on Tobias Wolff's novel and a screenplay by Sutton himself. Actors like Sebastian Stan, Margaret Qualley, Jamie Bell, Denise Gough are on board as part of the main cast. The story focuses on a girl being dangerously attacked by a dog, followed by a chain of incidents that lead to a greater tragedy. Filming has not yet begun.
1. Monday (TBA)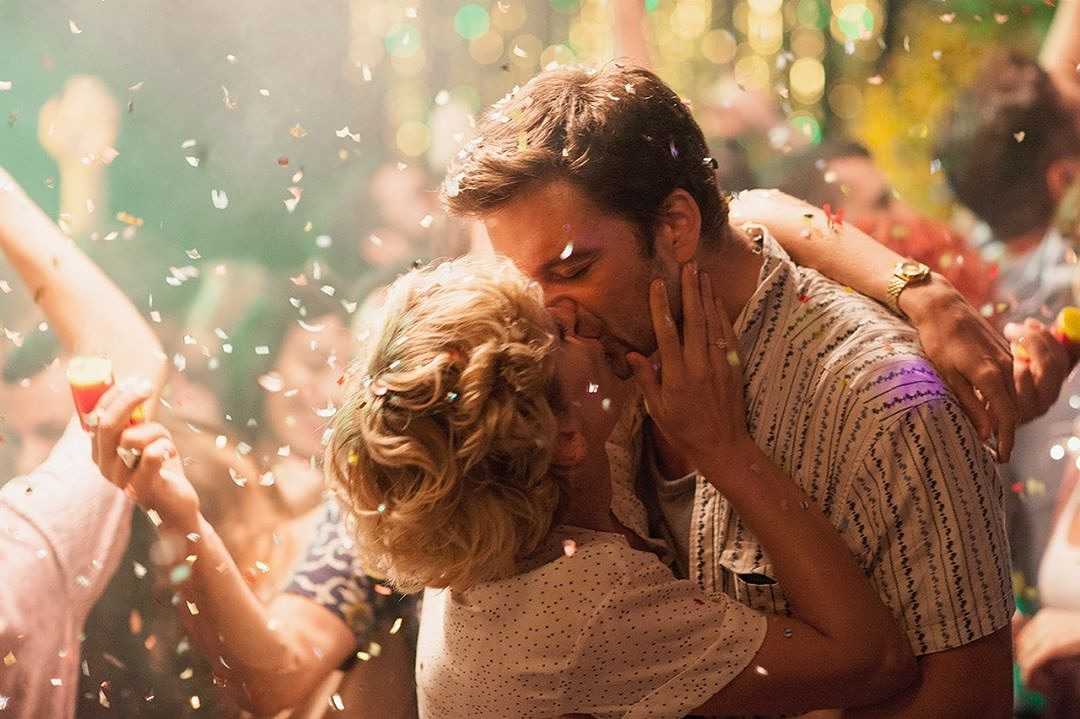 Sebastian Stan would be seen in the upcoming drama film 'Monday'. Argyris Papadimitropoulos is directing the film from a screenplay that he has co-written with Rob Hayes. The film is all about two self-destructive individuals who reside across Athens and the Greek islands. They indulge in a whirlwind romance, and to know what the future has in store for them, you have to watch the film.
It is currently in the post-production stage. Apart from Stan, the cast includes Dominique Tipper, Denise Gough, Elli Tringou, Andreas Konstantinou, Alexandros Logothetis, and others. 'Monday' doesn't have an official release date as of yet.
Read More: Upcoming Andrew Garfield Movies