Seth MacFarlane is an American actor, animator, filmmaker, and singer, working primarily in animation and comedy, as well as live-action and other genres. He is the creator of the TV series 'Family Guy' and 'The Orville', and co-creator of the TV series 'American Dad!' and 'The Cleveland Show'. He also wrote, directed, and starred in the films 'Ted' in 2012, its sequel 'Ted 2' in 2015, and 'A Million Ways to Die in the West' in 2014.
Recruited to Hollywood, he was an animator and writer for Hanna-Barbera for several television series, including 'Johnny Bravo', 'Cow and Chicken', 'Dexter's Laboratory', 'I Am Weasel', and 'Larry & Steve'. He made several guest appearances on TV series such as 'Gilmore Girls', 'The War at Home' and 'Flash Forward'. In 2008, he created his own YouTube series titled 'Seth MacFarlane's Cavalcade of Cartoon Comedy'. He won several awards for his work on 'Family Guy', including four Primetime Emmy Awards and an Annie Award. In 2009, he won the Webby Award for Film & Video Person of the Year. He occasionally speaks at universities and colleges throughout the United States, and is an active supporter of gay rights.
He has performed as a singer at several venues, including Carnegie Hall and the Royal Albert Hall. He has released four studio albums, in the same vein of his musical idol Frank Sinatra, beginning with 'Music Is Better Than Words' in 2011. He has been nominated for four Grammy Awards for his musical work. He hosted the 85th Academy Awards in 2013 and was also nominated for Best Original Song for the song 'Everybody Needs a Best Friend' from Ted.
He served as executive producer of the Neil deGrasse Tyson-hosted 'Cosmos: A Spacetime Odyssey', an update of the 1980s Cosmos series hosted by Carl Sagan. He was instrumental in providing funding for the series, as well as securing studio support for it from other entertainment executives.
At this point, the question that might be circling your mind is what is the next Seth MacFarlane movie or tv show? Well, the good news is that we have a clear answer to that question. Here's the list of upcoming Seth MacFarlane tv series scheduled to release in 2019 and 2020. We can only hope that the latest Seth MacFarlane tv shows would be as good as some of his recent ones.
1. The Loudest Voice (2019)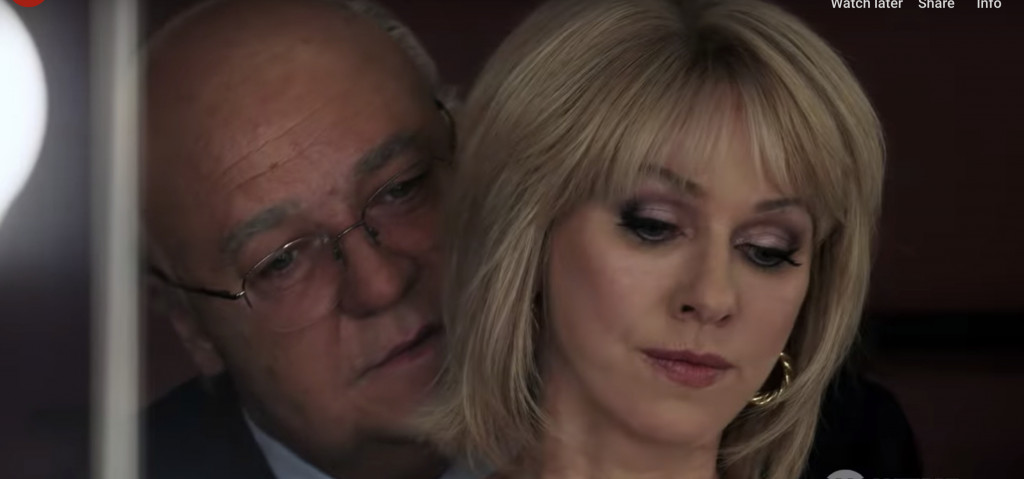 Based on extensive reporting by Gabriel Sherman for his bestselling book, 'The Loudest Voice in the Room', the series stars Academy Award and Golden Globe winner Russell Crowe in the title role and Academy Award nominee Naomi Watts as Gretchen Carlson. Sienna Miller, Seth MacFarlane, Simon McBurney and Annabelle co-star. Crowe also serves as an executive producer on the series. Emmy nominee Kari Skogland will direct the first two episodes.
Miller will portray former NBC news producer Elizabeth "Beth" Ailes, who married Roger, 22 years her senior, in 1998, shortly after the founding of Fox News. Following their marriage, Beth devoted herself to raising their son Zachary as well as serving as the editor of the Putnam County News & Recorder newspaper in their home of Garrison, NY. Beth was a steadfast champion of Roger until his death in 2017 and, to this day, refutes any charge that her husband was less than innocent.
MacFarlane will take on the role of Brian Lewis, Fox News' public relations chief for over 17 years and Ailes' closest confidante and supporter. Lewis spent his career promoting and protecting Ailes until the media machine turned against Lewis and ended his career. McBurney will play the role of legendary media magnate, Rupert Murdoch. Murdoch built his father's Australian newspaper company into a worldwide media empire. But his single greatest media move might have been hiring Roger Ailes to run Fox News, who, against all odds, created a conservative cable news network from the ground up and built it into a multi-billion dollar profit machine. Wallis will play Laurie Luhn, a volunteer who, under Ailes' mentorship, rose to head of booking at Fox News. Giving into Ailes' growing demands, she began a long abusive relationship with him that impacted the rest of her life.
Read More: Upcoming Charlize Theron Movies
2. Star Wars Detours (TBA)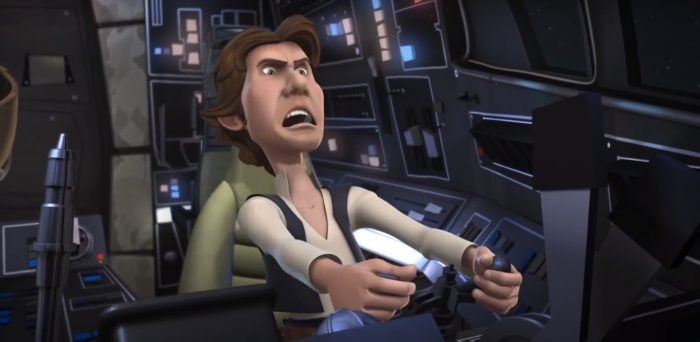 'Star Wars Detours' is an unaired American CGI-animated comedy series, differentiated from the other Star Wars animated series in that it is a parody of the franchise. It offers a comedic take on what happened between the prequel trilogy (Episodes I-III) and the original trilogy (Episodes IV-VI). The series is produced by Lucasfilm Animation in collaboration with Robot Chicken creators Seth Green and Matthew Senreich. Although roughly two seasons of the show exist, they have never been released to the public. Since The Walt Disney Company's acquisition of Lucasfilm in 2012, the show has been on hiatus to allow Lucasfilm Animation to focus on other projects.
Voice actors that were involved in the show included Dee Bradley Baker, Abraham Benrubi, Ahmed Best as Jar Jar Binks, Anthony Daniels as C-3PO, Felicia Day, Donald Faison, Nat Faxon, Seth Green as Obi-Wan Kenobi, Jennifer Hale, Zachary Levi, Joel McHale, Breckin Meyer, Dan Milano, Cree Summer, Catherine Taber as Princess Leia, Billy Dee Williams as Lando Calrissian, "Weird Al" Yankovic, Grey DeLisle, and Seth MacFarlane as Palpatine.
Read More: Upcoming Ryan Reynolds Movies