Seth Rogen has to be one of the funniest actors/producers working in the Hollywood when it comes to making comedy films. From the age of just fourteen when he and his friend Evan Goldberg (with whom he has a long-term collaboration with) wrote the script for 'Superbad' (2007) which has since become a cult-classic, Seth Rogen has come a long way. After appearing in Judd Apatow's TV series 'Freaks and Geeks', he gained widespread recognition for being cast in Apatow's directorial debut film 'The 40-Year-Old-Virgin' (2007) and then subsequently landing main roles in Apatow's other films like 'Knocked Up' (2007) and 'Funny People' (2009).
Seth Rogen's talent is also attributed to his terrific writing skills. He and long-time friend Evan Goldberg also wrote scripts for 'The Pineapple Express' (2008), 'This is the End' (2013), and the very controversial 'The Interview' (2014), all of which Rogen has also starred in. He is also a very terrific voice actor and has lent his voice for films like 'Horton Hears a Who!' (2008), the 'Kung Fu Panda' film series, 'The Spiderwick Chronicles' (2008), 'Monsters vs. Aliens' (2009), 'Paul' (2009) and 'Sausage Party' (2016).
What makes Rogen so likable is that in almost every movie he is in, he's that lovable schlub, the agreeable, pot-smoking best friend who avoids conflict until absolutely necessary. Seth Rogen may have a default persona but his career is not defined by his popular image but rather is defined in the fringes and in the subtleties, where he takes what's expected of him and delivers something completely different. Most of his humor comprises adult humor along with a lot of jokes surrounding the use of weed and he delivers these jokes effortlessly.
Seth Rogen isn't just known for his comedy roles, he's also done some impressive work portraying characters in more serious-type films like '50/50′ (2011) and as Apple co-founder Steve Wozniak in 'Steve Jobs' (2015). At this point, the question that might be circling your mind is what is the next Seth Rogan movie or tv show? Well, the good news is that we have a clear answer to that question. Here's the list of upcoming Seth Rogan films and tv shows scheduled to release in 2018 and 2019. We can only hope that the latest Seth Rogan movies could be as good as some of his recent ones.
1. The Twilight Zone (2019 – )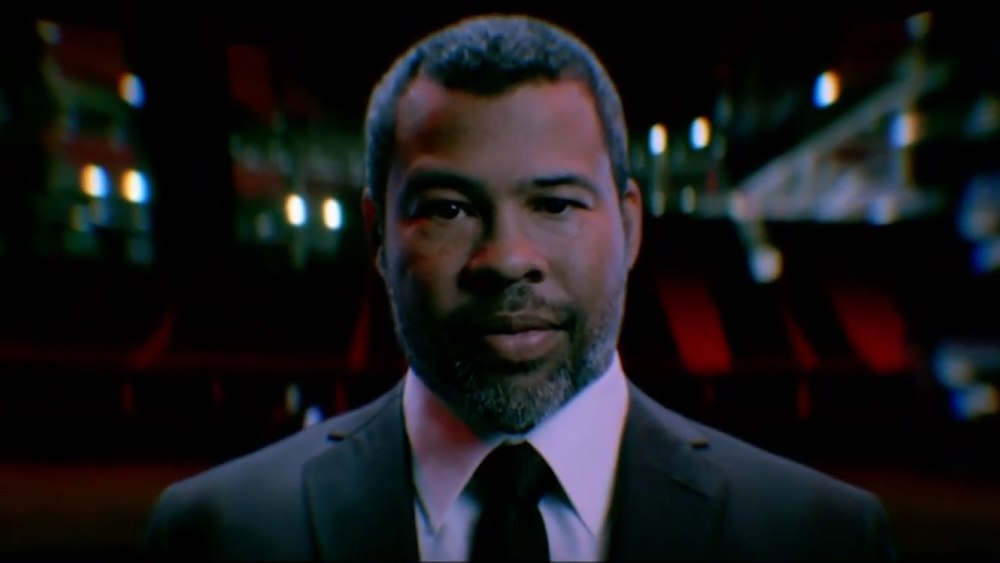 Jordan Peele revisits the classic sci-fi, horror anthology series for CBS All Access. Like the original 'Twilight Zone,' which ran from 1958 to 1964, the latest reboot depicts individuals torn between morality and the possibilities of advanced technologies. Each episode in the ten-episode series centers on a single character's dilemma. The show uses several magical devices to discuss a chronic social issue. Jordan Peele's commentary connects the ten episodes and leaves the final judgement on the characters' behavior and action to the viewers. 'The Twilight Zone' features Seth Rogen in the episode titled 'The Wunderkind,' which airs on April 25, 2019. Other cast members include Greg Kinnear, Kumail Nanjiani, John Cho, Ike Barinholtz, Taissa Farmiga, Ginnifer Goodwin, Luke Kirby, Rhea Seehorn, Alison Tolman, Jacob Tremblay, Jessica Williams, DeWanda Wise, and Steven Yeun.
2. Zeroville (2019)
'Zeroville' is the long-gestating comedy movie from actor-director James Franco. Though the movie had its world premiere at the 2015 Toronto International Film Festival, its fate became uncertain when the distributor Alchemy was declared bankrupt soon after the movie's acquisition. 'Zeroville' is based on the 2007 novel of the same name by Steve Erickson. The plot follows a passionate young man who is attracted to the magic of cinema. He lands Hollywood in 1969 and climbs the celebrity ladder slowly to become one of the top-notch stars during a crucial, transitional period of Hollywood. Apart from Franco, who plays the lead role of Vikar, the movie stars Seth Rogen, Megan Fox, Joey King, Will Ferrell, Dave Franco, Danny McBride, and Jacki Weaver. According to Deadline, myCinema has acquired the rights to the movie and is expected to release it in September 2019.
3. The Lion King (2019)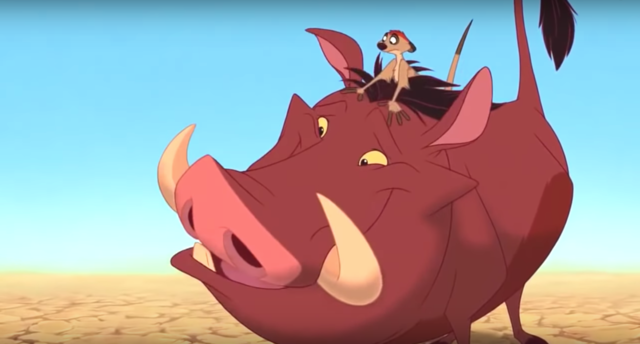 'The Lion King' is a photo-realistic animated remake of Disney's 1994 animated classic of the same name. The plot brings back the beloved Simba, the son of Mufasa and the Crown Prince of the Pride Lands. Bad luck strikes when Mufasa's villainous brother, Scar dethrone Mufasa to take over the kingdom and throw away Simba out of the Pride Lands. Simba makes friends with Timon and Pumba during his exile. He realizes that he has to face his mighty uncle Scar one day to take back what is truly his. Donald Glover lends his voice to Simba while Seth Rogen voices Pumbaa, the warthog who becomes little Simba's best friend when he runs away from home. The voice cast also includes Beyoncé, Shahadi Wright Joseph, Chiwetel Ejiofor, Keegan-Michael Key, Amy Sedaris, James Earl Jones, Alfre Woodard, and Billy Eichner. 'The Lion King' is directed by Jon Favreau ('The Jungle Book') from a screenplay by Jeff Nathanson. Disney takes the movie to theaters on July 19, 2019.
4. An American Pickle (2019)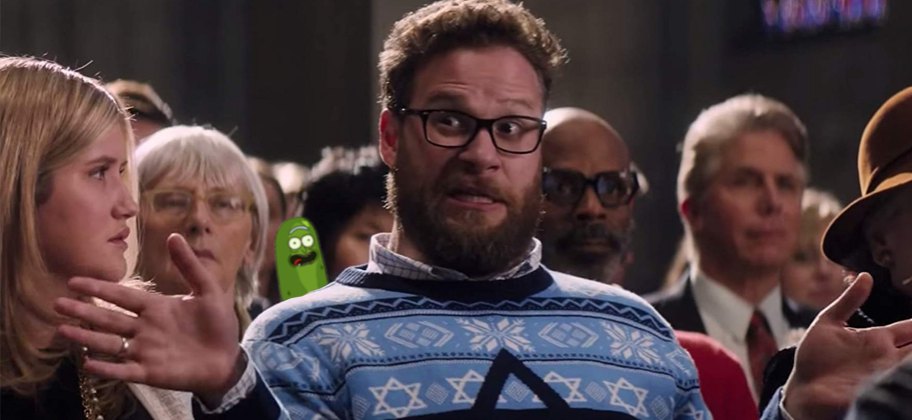 The upcoming comedy film 'An American Pickle' features Seth Rogen in the lead roles of Herschel Greenbaum/Ben Greenbaum. The plot follows a struggling immigrant laborer Herschel Greenbaum in the U.S. in 1918. He lands the promised land with a head full of dreams of building an amazing life for his family. But one day at the factory, he slips headlong to the pickle and brined for 100 years. The chemical in the pickle preserves him from death and decay. When he comes out of the pickle to the present day, his family has long gone. Greenbaum finds a grandson named Ben Greenbaum as his only surviving blood relation. But both the Greenbaums find it extremely difficult to accommodate each other, reports Variety. 'An American Pickle' is adapted from Simon Rich's novella of the same name. The other cast includes Maya Erskine and Sarah Snook. The movie is directed by Brandon Trost from a script by Rich. 'An American Pickle' hits theaters in 2019.
5. Newsflash (TBA)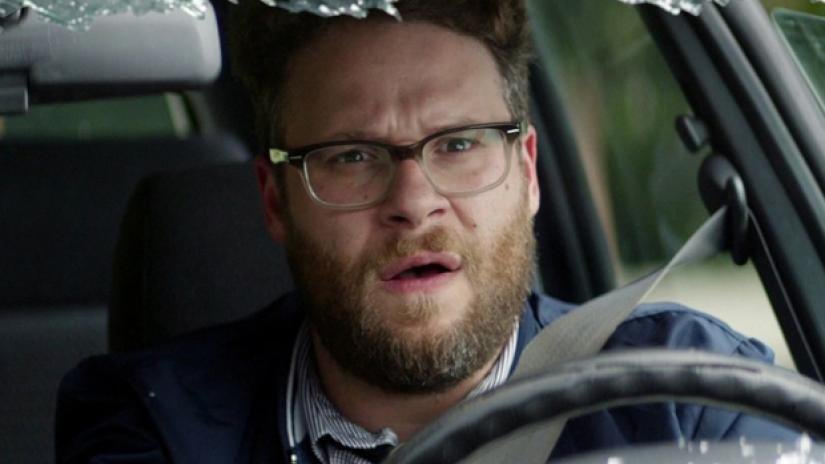 'Newsflash' is a drama feature based on CBS' historic coverage of the assassination of President John F. Kennedy in 1963. Seth Rogen plays the role of the legendary media personality Walter Cronkite in the movie, which also features real-life characters like newsman Dan Rather, producer Don Hewitt and CBS network president James Aubrey. Joined the network as an anchor in 1962, Cronkite announced the shocking news of Kennedy's death in 1963 by interrupting the soap opera 'As the World Turns.' Cronkite said in his characteristically familiar voice, "From Dallas, Texas, the flash, apparently official: President Kennedy died at 1 p.m. Central Standard Time. 2 o'clock Eastern Standard Time, some 38 minutes ago." He was tagged as the "most trusted man in America" at that time. 'Newsflash' is directed by David Gordon Green from Ben Jacoby's script. No release date has been attached to the movie yet.
6. King of the Jungle (TBA)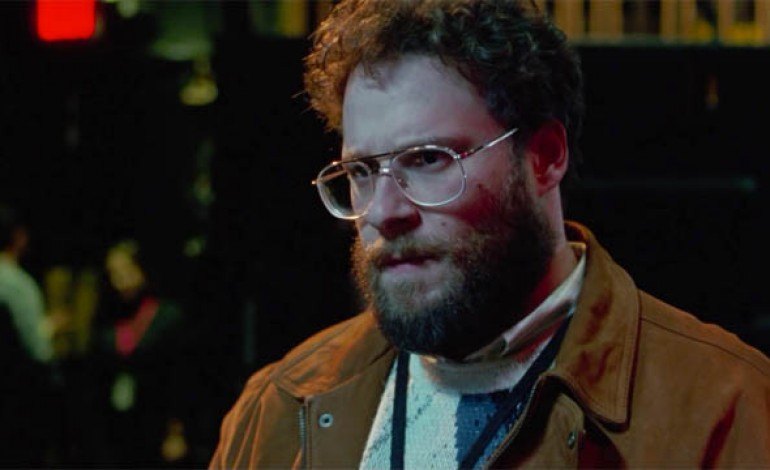 STXfilms' upcoming comedy 'King of the Jungle' features Seth Rogen and Michael Keaton in the lead roles. Based on a true story, the movie is adapted from the popular Wired magazine article titled 'John McAfee's Last Stand' by Joshua Davis. Keaton reportedly plays the role of the tech tycoon John McAfee, who is known for the McAfee Antivirus software. He shocked the world by selling his empire and other fortunes in one fine day and disappearing into the wilderness of Belize. The mysterious man had built up a wild commune of guns, sex and madness named the 'Heart of Darkness.'
Rogen plays the crucial role of the Wired magazine investigative journalist Ari Furman, who jumps into the opportunity to interview McAfee. But his experiences at the Heart of Darkness are surreal and grotesque. He confronts a paranoiac McAfee whose spheres of fantasy and reality overlaps. 'King of the Jungle' is directed by Glenn Ficarra and John Requa (I Love You Phillip Morris) while Golden Globe and Emmy winners Scott Alexander and Larry Karaszewski wrote the screenplay. The movie is yet to get a release date.
7. Invincible (TBA)
Amazon's upcoming adult animated drama series 'Invincible' features an ensemble cast including J.K. Simmons, Sandra Oh, Seth Rogen, Gillian Jacobs, Andrew Rannells, Zazie Beetz, Mark Hamill, Walton Goggins, Jason Mantzoukas, Chris Diamantopoulos, Kevin Michael Richardson, Grey Griffin, and Max Burkholder. The 8-episode series tells the story a young boy Mark Grayson, voiced by Steven Yeun, whose father, Omni-Man is the most powerful superhero on Earth. But when Mark grows up and acquires superpowers on his own, he realizes the bitter truths hidden behind the superhero persona of his father. Details of Seth Rogen's character in the movie are under tight wraps. 'Invincible' is created by 'The Walking Dead' creator Robert Kirkman along with Cory Walkere.
8. The Boys (2019 —)
Seth Rogen serves as one of the executive producers of the upcoming Amazon sci-fi drama series 'The Boys.' The plot follows a team of CIA operatives known as 'The Seven' who locks horns with 'The Boys,' a deadly gang of superheroes gone rogue. 'The Boys' is based on the comic book of the same name by Garth Ennis and Darick Robertson. The series is developed by Eric Kripke, Evan Goldberg and Seth Rogen. Amazon is expected to air the series on July 26, 2019.
Read More: Kevin Hart Upcoming Movies
9. Untitled Seth Rogen/Evan Goldberg/NBC Project (TBA)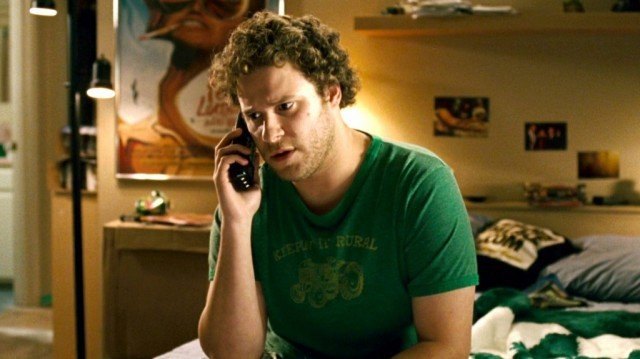 Seth Rogen and Evan Goldberg are attached to an untitled comedy project for NBC as executive producers. According to Variety, the plot revolves around Dr. Olivia Boudreau, a 35-year-old surgeon who loses her medical practitioner license after a suffering a breakdown in the operating room. She seeks help from her estranged hippy mother and her equally weird friends to piece together her hope and belief in herself. Sugar Lyn Beard (Sausage Party) is expected to play the lead role in the series.
10. Untitled '90s Project (TBA)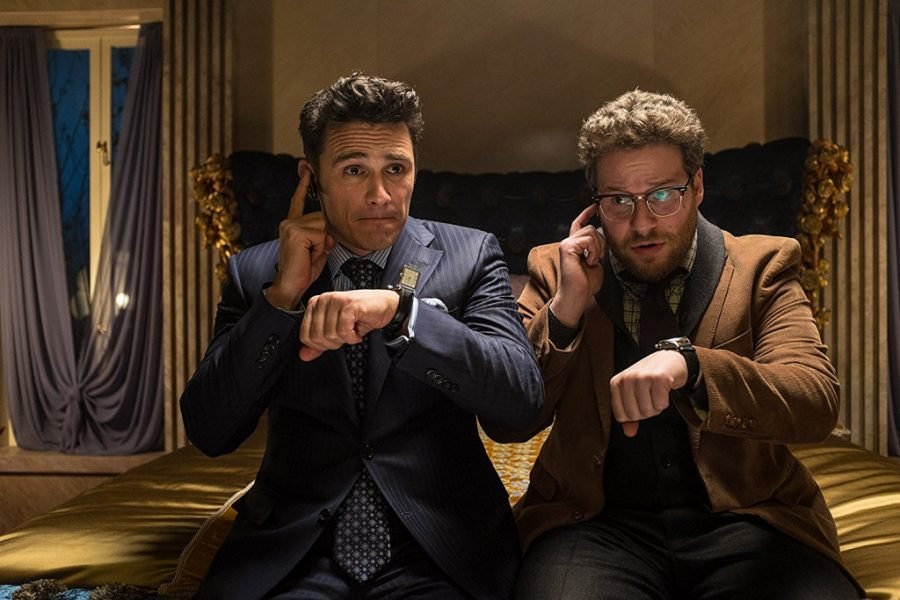 Seth Rogen joins hands with James Franco and social media personality Kelly Oxford to develop a drama project. Franco and Rogen serve as executive producers while Kelly wrote the script. More details about the project, which is in the early stages of development, are under tight wraps.
11. Console Wars (TBA)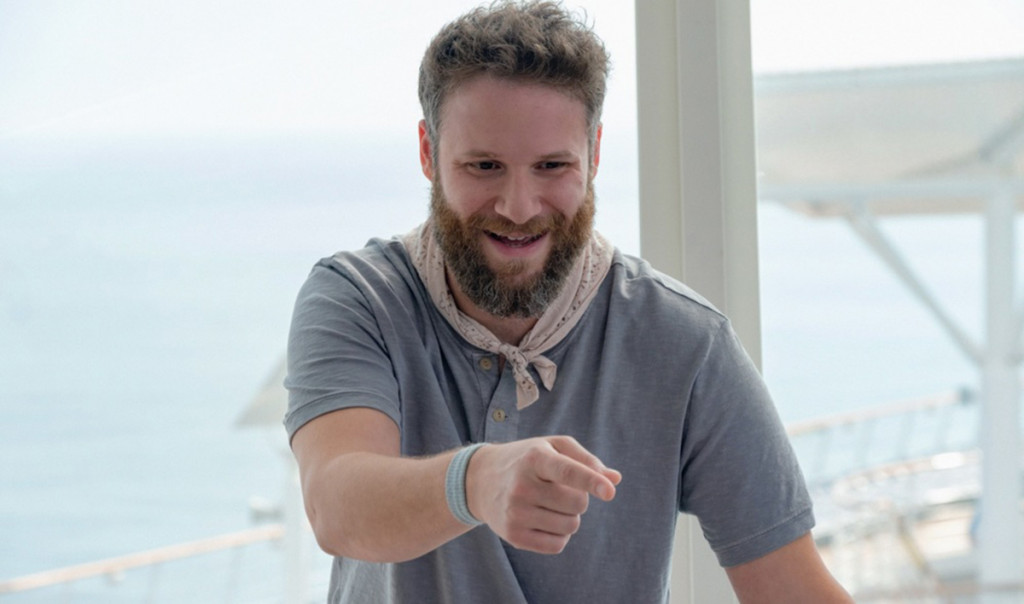 The upcoming limited series 'Console Wars' is executive produced by Seth Rogen and Evan Goldberg as part of a deal the duo locked with Legendary Television. The series is an adaptation of the novel 'Console Wars: Sega, Nintendo and the Battle that Defined a Generation' by Blake J. Harris.
12. The Something (TBA)
'The Something' is an upcoming sci-fi series which is being produced by Seth Rogen. The series follows an all-men team of astronauts who have been stranded in outer space. They try hard to find an escape route but in vain. One day, their desperate search leads them to another mysterious space ship. Bill Hader and Zack Galifianakis are expected to play the roles of astronauts. Rodney Rothman, who is known for '22 Jump Street,' wrote the script.
Read More: Brad Pitt Upcoming Movies
13. B.O.O.: Bureau Of Otherworldly Operations (Rumored)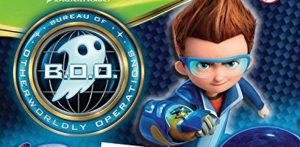 It'll be too bad if this long-gestating project never gets revived. Before a big shake-up at DreamWorks Animation, Rogen was set to co-star along with Melissa McCarthy and Bill Murray about a super classified agency dedicated to protect humans from evil hauntings where the agents of B.O.O. are ghosts themselves! Here, Rogen and McCarthy's respective characters uncover a plot to destroy B.O.O. by the agency's most-Wanted haunter, they must use every trick in their arsenal to defeat his powerful ghost army and protect Earth from a ghostly fate. This seems like a nice doze of freshness of a kids-family animated genre and also unfortunately, even here we have no confirmed date and year of release regarding this one too.
Read More: Jason Statham Upcoming Movies