Filmmakers often chose to make movies with adult themes — sex, violence, gore, abusive language. In fact, most of the great directors are not afraid to go places that will fetch them R rating from rating agencies. Obviously, getting R rating is not good for the commercial prospects of the film. Most of adult themed films come from indie production houses. But things are changing now. Even bigger production houses and studios are making R-rating films and finding success. Take 'John Wick' series for instance. A film that's full of violence, justifiably earns an R-rating and then goes on to make a ton of money at the box office. Take another example of an R-rated film, 'The Shape of Water'. It was made on a paltry budget and goes on to make more than $100 million worldwide. Don't forget it also went on to win Best Picture. 'A Star is Born', 2018 release, earned more than $200 million is also an R-rated film.
Long story short: if you want to make a film that is not escapism but rooted in reality then you can't be afraid of getting an R-rating. Because as it turns out the Rating agencies believe that to watch adult-themed films, you must be an adult or accompanied by an adult. Anyway, at this point you might be wondering what kind of R-rated films are looking forward to in 2019. Well, here they are. Following is the list of upcoming adult movies in 2019. We can only hope these latest new adult films to be as good as some of the recent adult-themed films.
11. Climax (March 1, 2018)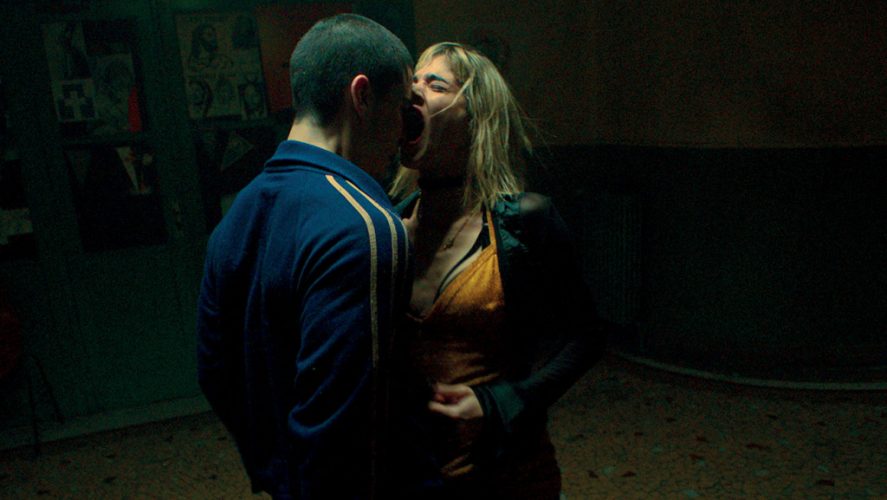 'Climax' is about a troupe of young dancers who gather in a remote building to rehearse a dance performance. Following an unforgettable opening performance, the troupe begins an all-night celebration. But that soon turns into a nightmare as the dancers discover the sangria that they have been drinking was laced with LSD. What follows is absolute chaos and mayhem that end in a devastating climax. While I am sure many will be repulsed by the film, I was engrossed right till the end. Initially by the captivating dance routines — magnificently choreographed and amazingly well-shot — and later by the sheer madness that ensues. Noe surely was in an experimental mode — as he always is — when he made the film, but little must he have known that his crazy experiment will actually turn out to be his best film till date (This writer saw the film at TIFF 2018).
10. John Wick 3: Parabellum (May 17, 2019)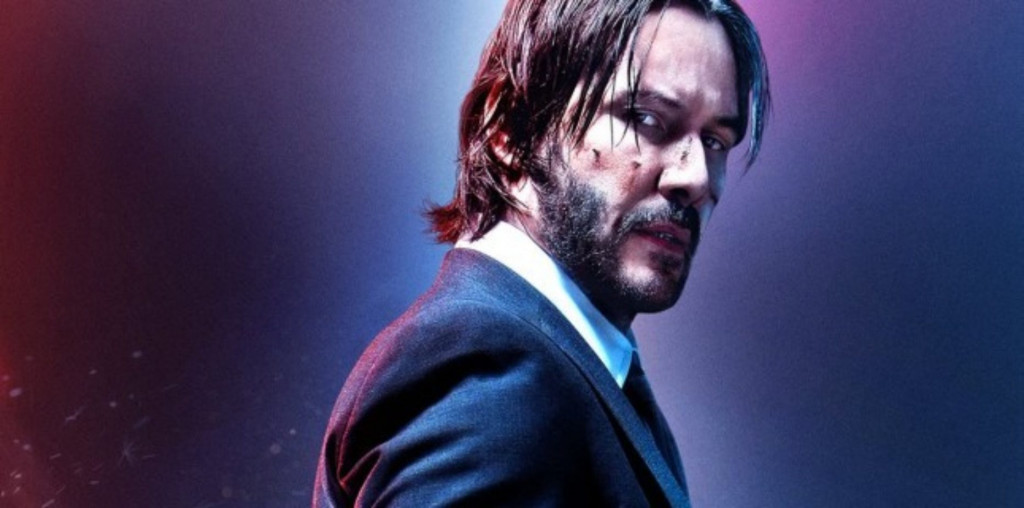 Keanu Reeves will reprise his role as the titular assassin and there is a whole lot of ensemble cast consisting of Halle Berry, Ian McShane, Ruby Rose, Common, Lance Reddick and Laurence Fishburne. According to the official synopsis of the film, John Wick is on the run because of a 14 million dollar open contract on his life and for breaking a rule: taking a life on Continental Hotel grounds. The murdered person turned out to be a member of the high table and hence an open contract gets issued on the life of John Wick. Wick would have already been executed but for the Continental's Manager who gives him a lease of one hour before he is expelled and severed of all ties from the members and services. Wick now has to manage on his own and get out of New York City. Filmmaker Stahelski mentioned that he wanted to get back to the roots and basics of the industry to put forward a clearer image of the assassin profession of the Wick universe.
Read More: Upcoming Movies Based on True Stories
9. Once Upon a Time in Hollywood (July 26, 2019)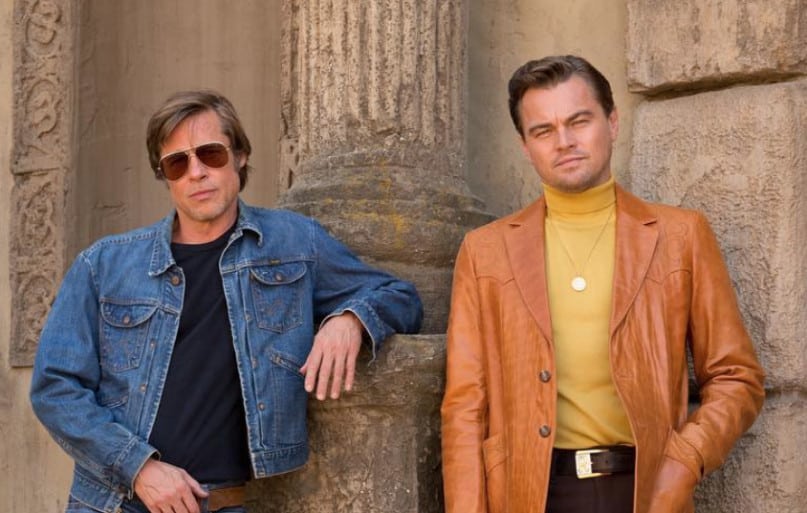 Quentin Tarantino makes eccentric cinema. His films have a satirical tone, and even though they might have simple stories, it is the manner of storytelling that defines his films. 'Once Upon a Time in Hollywood' has been one of the most anticipated films ever since the talks began to circulate about it. Apart from the Tarantino factor, the strong star cast and an interesting subject matter at its core make it so exciting. The events of the film will be set around the time of the Manson family murders. Leonardo DiCaprio, Brad Pitt and Margot Robbie will star in the leading roles. The supporting cast includes actors like Damian Lewis, Emile Hirsch, Dakota Fanning, Al Pacino and Lena Dunham.
Read More: Upcoming Romance Movies
8. Lost Girls (2019)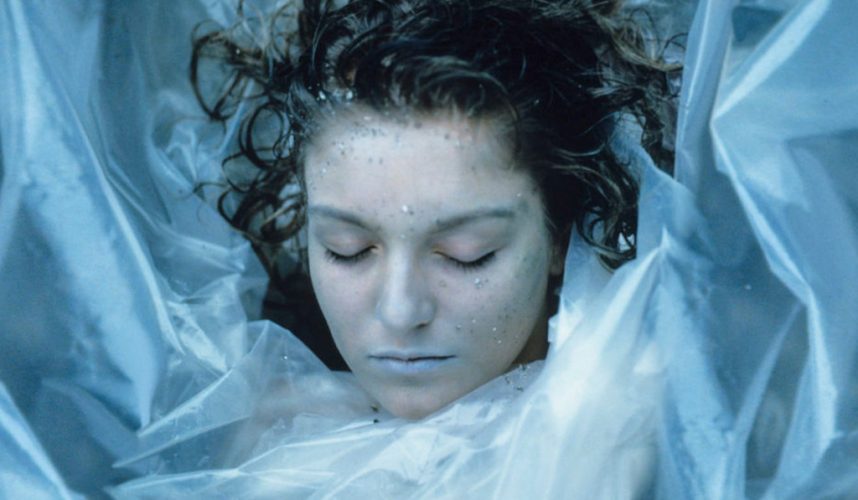 Based on the book of the same name by Robert Kolker, this film will tell the story of a woman named Mari Gilbert who tries to find her missing daughter. In the process, she discovers that the case of her daughter is related to the unsolved murders of prostitutes in Long Island. The film uses the real-life case of the Long Island serial killer who is said to be responsible for more than a dozen murders. The authorities are yet to uncover his identity. Alongside exploring the details and the hype surrounding the case, the film will explore the effect on the families of the victims. Amy Ryan will star in the leading role.
Read More: Upcoming Korean Dramas
7. The Woman in the Window (October 4, 2019)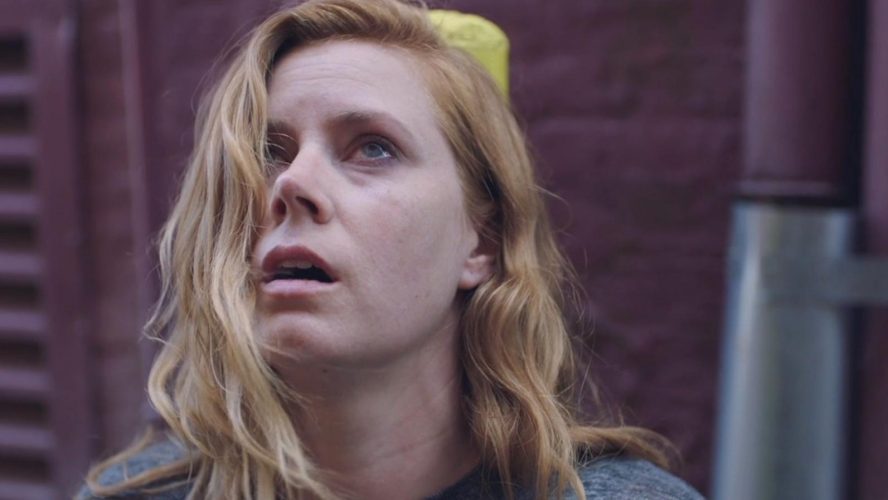 This film is based on the novel of the same name by A.J Finn and tells the story of a woman who witnesses a murder and is haunted by the consequences. Amy Adams will play the role of Dr Anna Fox, a child psychologist who suffers from anxiety disorders. Adams recently played the role of a troubled journalist in the TV adaptation of 'Sharp Objects' which brought her a lot of praise, and considering this role to be in the same vein, there is no doubt that she will nail it. Julianne Moore, Anthony Mackie and Gary Oldman will appear in the supporting roles.
Read More: Upcoming Anime Movies
6. Joker (October 4, 2019)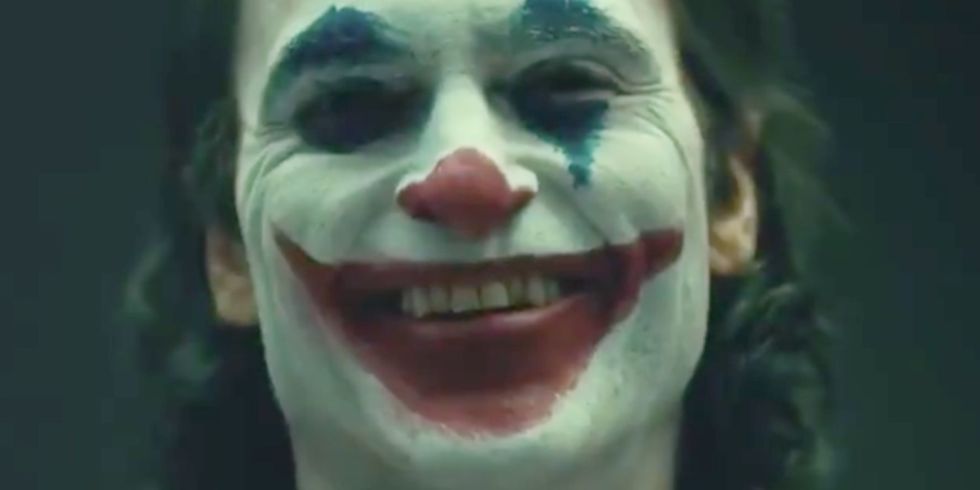 Ever since Heath Ledger played the role of Batman's archnemesis in 'The Dark Knight', the character of Joker has found a legendary status. Ledger gave a certain persona to Joker which has made the possibility of anyone ever living up to it a false notion. In 'Suicide Squad', Jared Leto made a nice attempt, but he never came close to the Joker that the audience had come to love. Now, Joaquin Phoenix will take the mantle of this dark character in the film that will explore his backstory. Reportedly, the film will not be a part of the shared DC Universe, hence, there is a possibility for Leto to continue with his role in the franchise. Set in the 80s, the film will explore the early life of Arthur Fleck and the events that led to him becoming one of the most feared criminals in Gotham.
Read More: Upcoming Fantasy Movies
5. The Irishman (2019)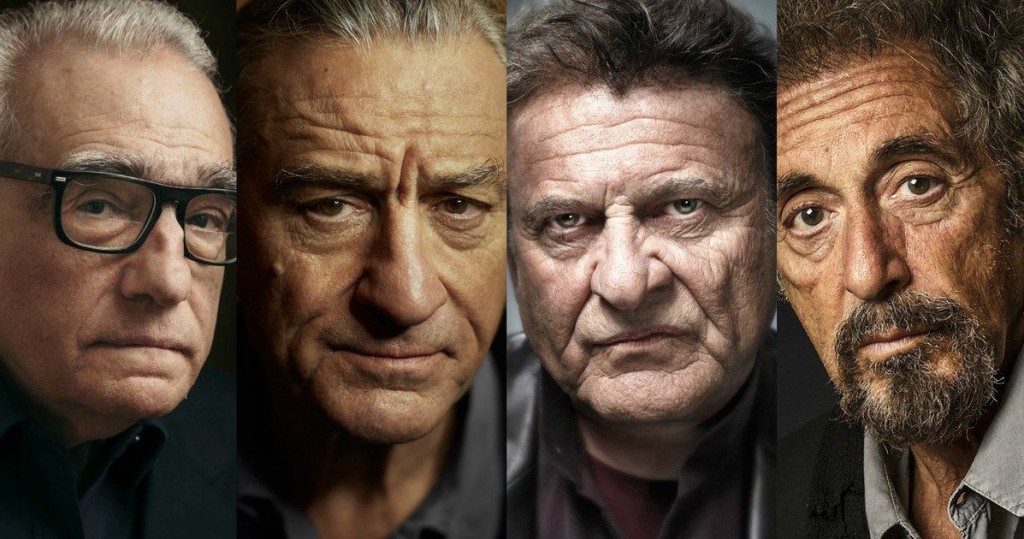 The film is 'The Irishman' is based on the life of Frank Sheeran, a WWII veteran who later became an American labor union official and became involved in criminal activities and established heavy mob connections. This film is Martin Scorsese's treat to neo-noir lovers and to the viewers who have always wanted such a Hollywood reunion. With 'The Irishman', Scorsese has managed to bring all the big names he worked with during the golden years of gangster dramas. In the role of Sheeran stars Robert De Niro. Co-starring with him is Joe Pesci, who won an Academy Award for Best Supporting Actor for Scorcese's 1990 film 'Goodfellas', and Al Pacino, who will be teaming up with Scorsese for the first time. Harvey Keitel, who acted in Scorsese's debut film, also stars in a supporting role. Furthermore, Bob Cannavale, Stephen Graham, Ray Romano and Anna Paquin complete the line-up of big names. The film is slated to release later this year on Netflix. How about a DiCaprio cameo too?
Read More: Upcoming LGBT Movies
4. Kingsman: The Great Game (November 8, 2019)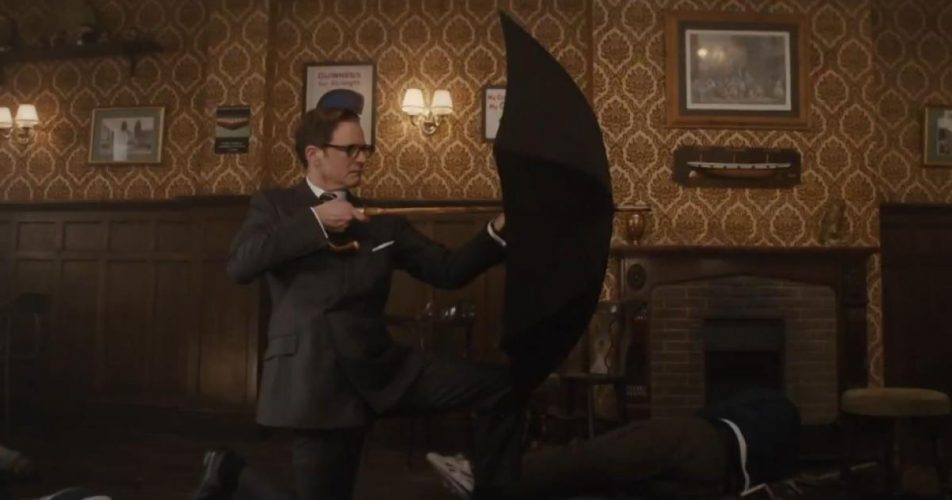 There is something about the Brits. It is difficult to single out the reason, but movies like 'Kingsman' make it easier! While we already have a British spy in the name of James Bond, currently in the form of Daniel Craig, sometimes, it can be too dramatic for our own good. Sometimes, we just want something as full of action, as it is entertaining. It was this need to create a light, even funny, spy-flick that led to the inception of 'the Kingsman Series'. Taron Edgerton served as the spy in training, but the main attraction was watching Colin Firth as the gentleman who will not hesitate to teach you some manners! In the first film, Harry gives a short history of the organization to Eggsy, but we don't really know the real story behind it. This is where 'Kingsman: The Great Game' comes in. It will take us back to the time where these suave, stylish spies came from. Actors like Ralph Fiennes, Charles Dance and Matthew Goode have already been cast in important roles.
Read More: Upcoming Thriller Movies
3. Fonzo (TBA)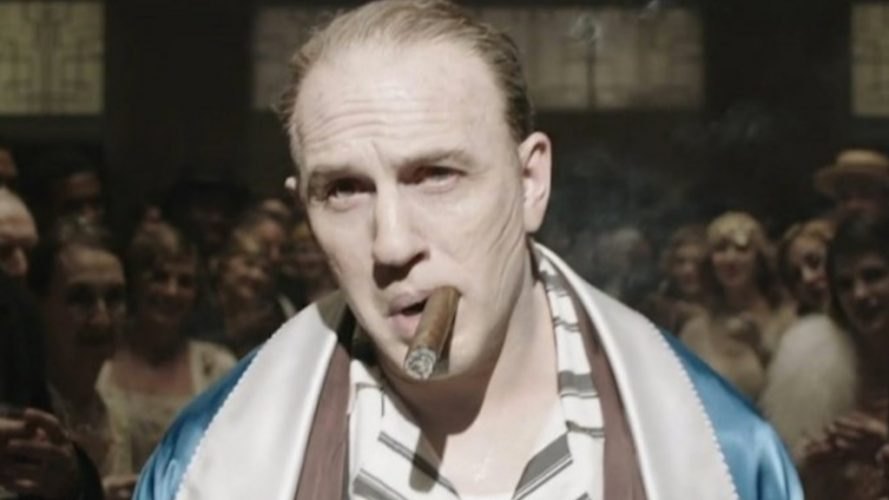 Al Capone is one of most well-known criminals in American history who rose to prominence after the Prohibition era. He gained notoriety for his actions which soon landed him on the radar of the authorities and ultimately caused his downfall. Even though his career was short-lived, Capone faced many upheavals in his career. 'Fonzo' will be based on the events after his incarceration and his final years. Tom Hardy will star in the leading role, and considering what a great actor he is, he will easily slip into the skin of Capone, as he does with his other roles. Linda Cardellini, Matt Dillon and Noel Fisher will appear in supporting roles.
Read More: Upcoming Kids Movies
2. Lucy in the Sky (2019)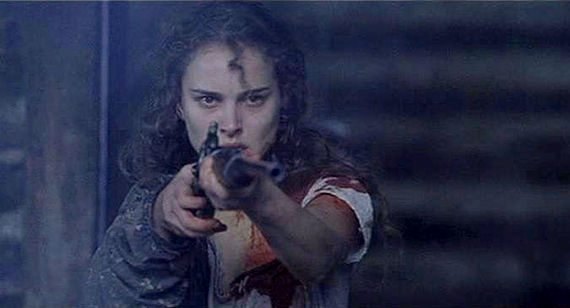 Well, this one is as bizarre a story as it can get. And the best part is that the story itself on which the film is based is a true story. 'Lucy in the Sky' is inspired by astronaut Lisa Nowak's true story that was dubbed NASA love triangle by tabloids back in 2007. The story of film revolves around stressed-out astronaut Lucy Cola who after returning back to earth from space, where she was romantically involved with another astronaut, takes a deranged non-stop road trip across five states with lethal weapons in her trunk with the intent of kidnapping her ex-lover's new romantic interest. Natalie Portman will star as Lisa, whereas Jon Hamm will play the supporting role. The film is directed by "Fargo" series creator Noah Hawley.
Read More: Upcoming Animated Movies
1. A House in the Sky (TBA)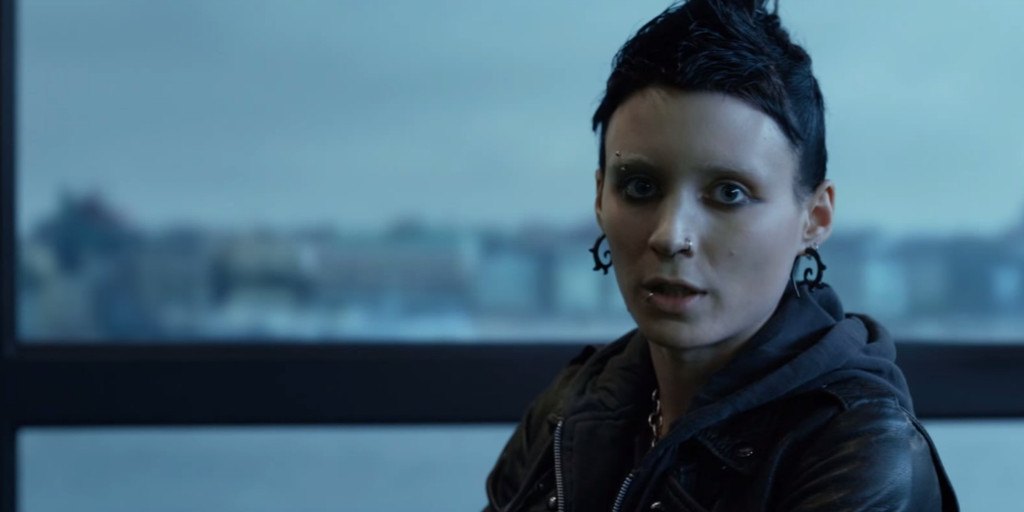 Rooney Mara will produce, and star in, Annapurna Pictures' abduction drama 'A House in the Sky', the story of Amanda Lindhout's 15-month imprisonment. Annapurna has optioned the memoir by co-authors Lindhout and Sara Corbett and will develop the project. Annapurna's Megan Ellison will also produce and Annapurna's Chelsea Barnard will be the executive overseeing the day-to-day development and production of the project. Amanda Lindhout was abducted in 2008 in Mogadishu, Somalia, by a rebel terrorist group. That was just the start of her harrowing ordeal. Over the next year she was tortured, raped, and nearly starved to death. She was kept in captivity for 460 days with photographer Nigel Brennan before they were released following ransom payments by their families. 'A House in the Sky' details the psychology, motivations, and desperate extremism of her captors as she is kept in chains, nearly starved, and subjected to abuse.
Read More: Upcoming Horror Movies