Like last year, we've decided to rank the sexiest actresses of the year. 2018 has seen records broken, millions made, by the movies and the stars as well. Several top actresses have had their releases this year, including household names like Jennifer Lawrence, Scarlet Johansson, and Gal Gadot. 2018 has also marked the comebacks of veterans into the limelight, like Julia Roberts and Cate Blanchett. Several promising actresses like Karen Gillan and Daisy Riddley have made their presence felt. Even outsiders like Deepika Padukone and Priyanka Chopra have had notable releases that have performed well at the US Box Office.
On the other hand, top stars like Angelina Jolie, Jennifer Anniston, and Emma Watson have not appeared on the cinema screens this year, hence failing to find a spot on this list. Where will all these actresses who have had a good year find themselves when ranked? Will there be any shock entries or exclusions? Here's the list of top hottest actresses of 2017.
25. Deepika Padukone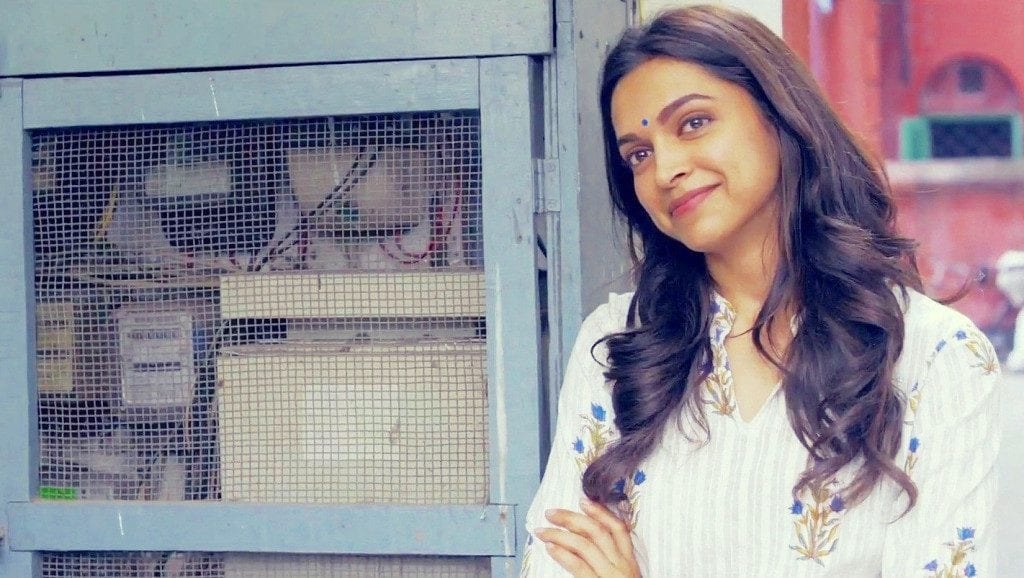 Deepika Padukone has made her entry into Hollywood with the blockbuster third installment of the 'xXx' franchise. Though she didn't follow up on that with any Hollywood releases in 2018, her Bollywood film 'Padmaavat' has been the talk of the town. Her performance in the film has been one of the best of the year. The film has been one of the highest grossing Bollywood movies in the USA. Her engagement and marriage with Ranveer Singh this year has made her a headline grabber. Her ever-charming looks have made her one of the sexiest actresses of 2018.
24. Morena Baccarin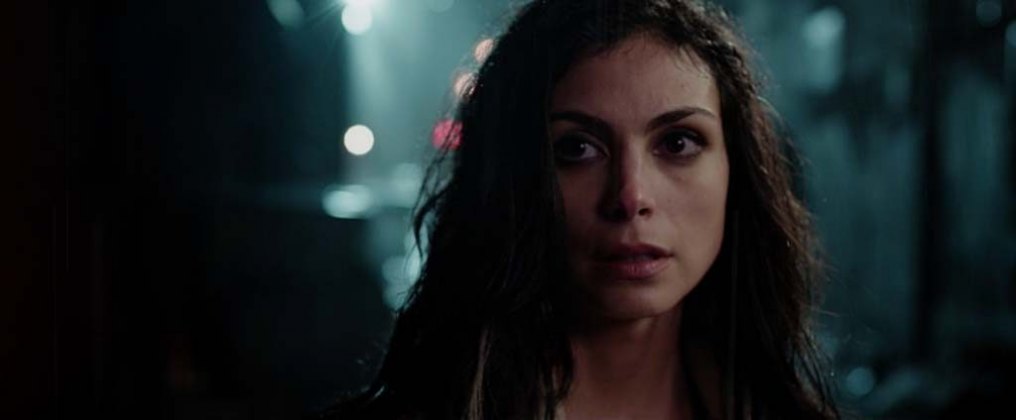 Morena Baccarin's popularity reached its peak with 'Deadpool'. Her steamy sex scenes in the movie grabbed several eyeballs. She reappeared in her role as Deadpool's love interest in the sequel, which ended up as one of the highest grossing movies of 2018. She marked her entry into the DC Television Universe with her appearances in 'The Flash' and 'Gotham' as Leslie Thompkins. On top of that, she lent her voice as Corkie, a character on 'Elliot the Littlest Reindeer'. She remains one of the sexiest actresses in the industry and finds herself on this list.
23. Rachel McAdams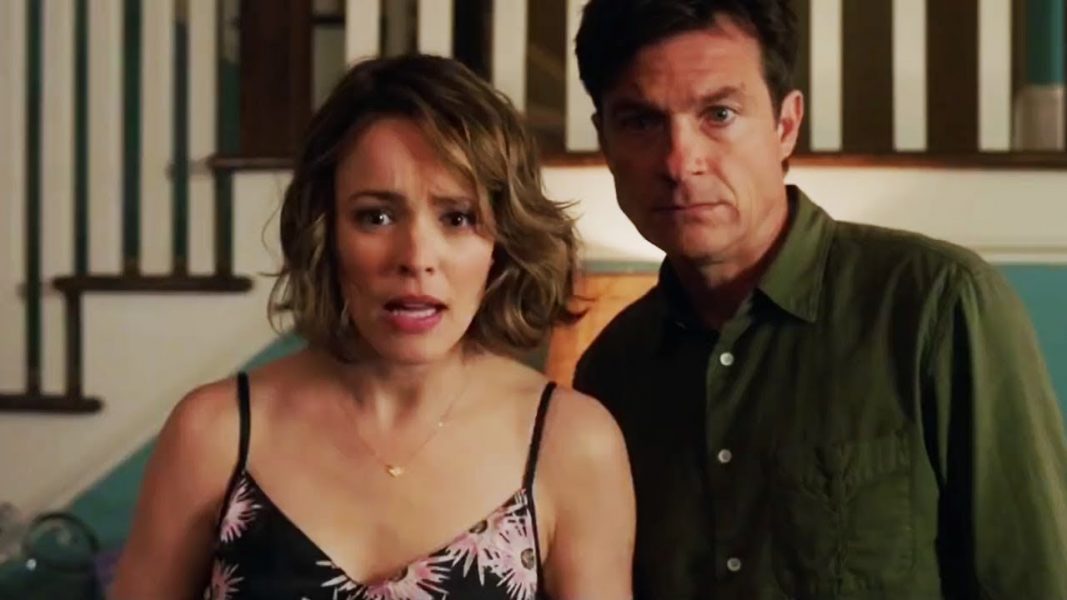 Rachel McAdams has enjoyed stardom for quite some time now. She has several hit movies like 'Notebook', 'The Vow', 'Mean Girls' in her filmography and has also made appearances in both the 'Sherlock Holmes' movies. She has had two releases in 2018. 'Game Night' co-stars Jason Bateman along Rachel McAdams and has grossed around 70 Million Dollars at the US Box Office. She played Esti Kuperman in 'Disobedience' and her sex scene with Rachel Weisz stirred up quite a bit of controversy. If you've seen it, you'll second my decision to give her this spot. There have been rumors of a reported pregnancy throughout the year, and she has confirmed, just a few hours before I wrote this, that she has already had the baby.
ReadMore: Best Rachel McAdams Movies and TV Shows
22. Priyanka Chopra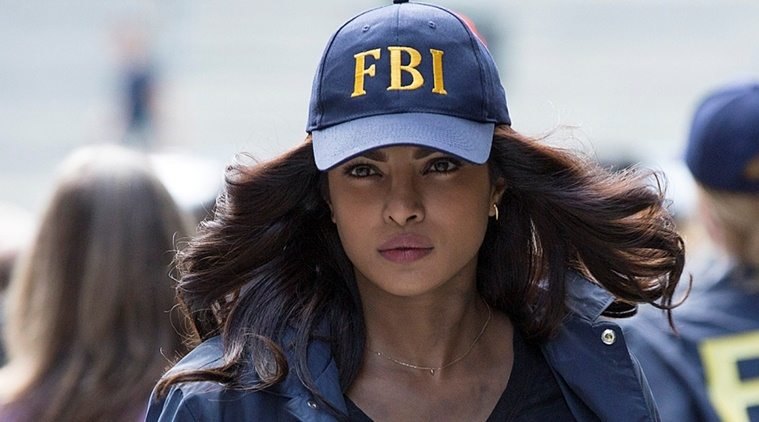 Priyanka Chopra has been one of those few Bollywood actors who've found popularity in Hollywood. She could arguably be named the most popular Indian actress in Hollywood. She acted 'Baywatch', in one of the biggest films of 2017. This year, she returned to play Alex Perish in the third season of her TV Show 'Quantico'. Despite the show not doing quite well, her popularity has seen no hurdles. She also appeared as Amal in 'A Kid Like Jake'. She has announced her engagement with Nick Jonas, which has made her a trending topic on social media.
Read More: Best Priyanka Chopra Movies and TV Shows
21. Daisy Ridley
Daisy Ridley walked into the limelight when she played Rey in the 'Star Wars: The Force Awakens' in 2015. Since then, she has reprised her role several times. In 2018, she appeared as Rey in the TV Show 'Star Wars: Forces of Destiny' and lent her voice to the same character in the all 4 volumes of TV Short 'Star Wars Forces of Destiny'. Along with that, she featured in and as 'Ophelia', and also lent her voice to the character Cotton-Tail in the hit animated movie 'Peter Rabbit'. It's evident that Daisy has a bright future ahead, as she will continue playing Rey in further 'Star Wars' movies, and will also hopefully appear in several other movies too.
20. Bella Throne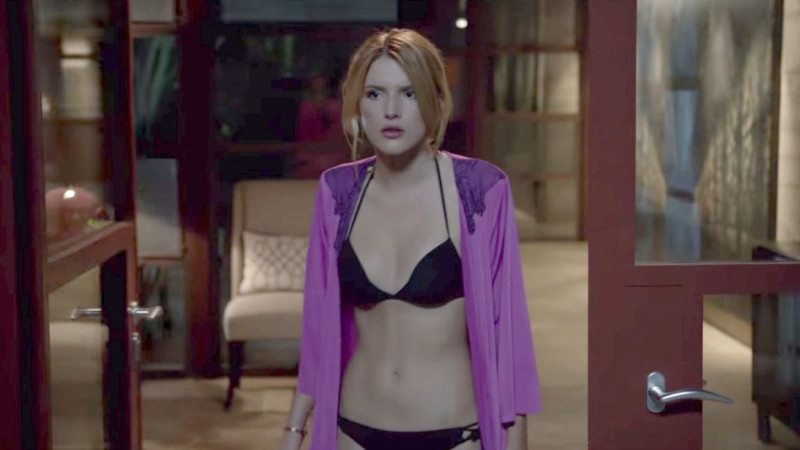 Bella Throne has definitely had more releases than many actresses in 2018. If we ignore the bunch of appearances in short videos, she still has four feature releases on her name. She played Veronica Calder in 'I Still See You', Jessica in 'Ride', Kate Price in 'Midnight Sun' and Reagen in 'Assassination Nation'. Apart from that, she also appeared on the TV Movie 'Conrad and Michelle: If Words Could Kill' and played Paige Townsen in the TV Series 'Famously in Love'. She has been one of the busiest and one of the sexiest actresses of 2018. She too, if the cards are played right, will have a lot to achieve.
Read More: Best Bella Thorne Movies and TV Shows
19. Julia Roberts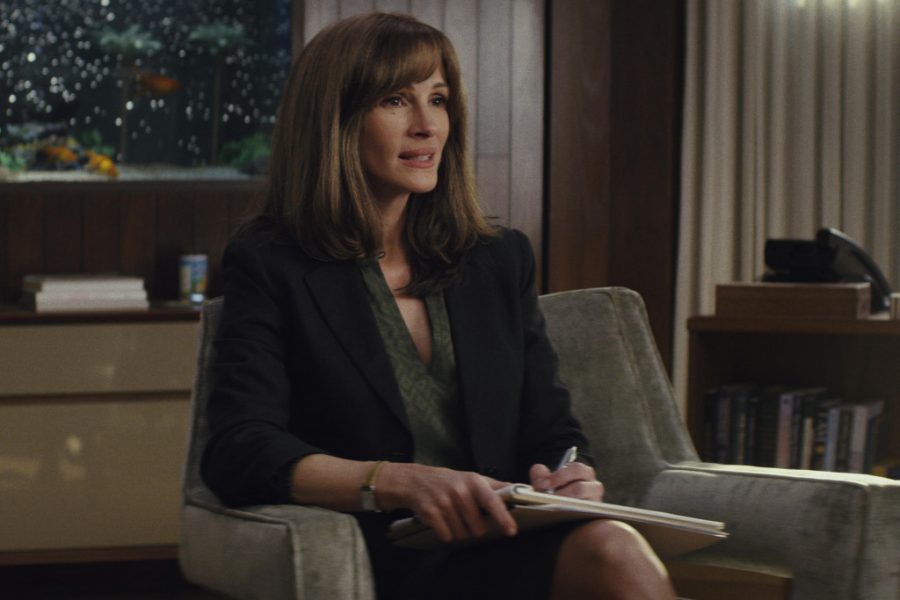 It's safe to say that Julia Roberts has been one of the legends of the industry. She made her big comeback with the TV Series 'Homecoming' this year. The series is still one of the most discussed topics across various platforms, and thanks to the marketing team, Julia Roberts and the show have been everywhere. Irrespective of the result of the show, Julia Roberts has made enough headlines to become relevant this year. Apart from 'Homecoming', Julia has also appeared in 'Ben Is Back'. And, she apparently, is one of the highest paid actresses of 2018, as she reportedly charged 13 Million Dollars for her role in the 2017 film 'Wonder'.
Read More: Upcoming Julia Roberts Movies
18. Zoe Saldana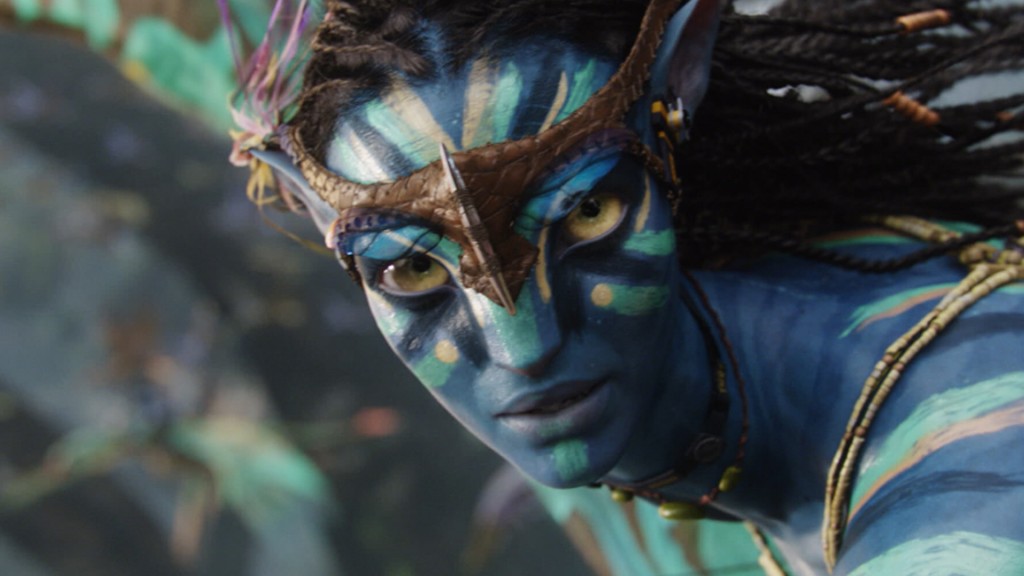 Zoe Saldana has been in the biggest Hollywood movies like 'Avatar' and 'Guardians of the Galaxy' movies. In 2018, she has been a big part of one of the biggest movies of Hollywood, 'Avengers: Infinity War'. With her name on the 'Avengers' and the 'Avatar' franchises, she's probably the only actress to have so many credits to her in the list of the highest grossing Hollywood movies ever. Playing Gamora, daughter of the iconic Thanos, Zoe had a notable amount of screen time and importance, amongst a stellar ensemble of stars in 'Infinity Wars'. Though it's rare to find her in a regular skin tone, she's still one of the sexiest actresses.
17. Cate Blanchett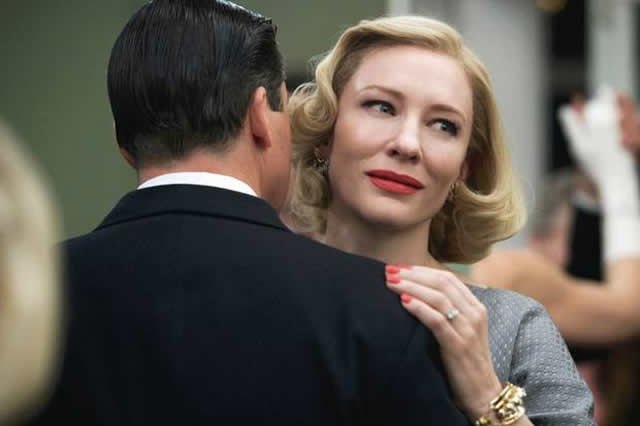 It looks like even after all these years, it will be quite a while before Cate Blanchett loses her charm and sex appeal. Pardon the cliche, but it has to be said that she's like a fine wine that ages well, in this case, beautifully. Cate appeared as the antagonist Death in 'Thor: Ragnorak' last year, making her one of the highest paid actresses. This year, she appeared in the big female spin-off of the 'Ocean's' franchise, and also played Florence Zimmerman in 'The House with a Clock in Its Walls'. She has also lent her voice for the Netflix original film 'Mowgli'.
16. Anna Kendrick
Anna Kendrick is popular for her performance as Natalie Keener in the comedy film 'Up in the Air' in 2009 from which she acquired nominations for Oscar Awards. Anna's profession kick-started in 1998 with a Broadway musical 'Broadway Society'. She was just 12 whilst she got the part. Later, she acted in some of the Broadway roles. Her debut film was a musical called 'Camp'. Anna has been no stranger to fame, and 2018 has been no different. She acted in 'A Simple Favor'. She is always a relevant figure in social media, with her active social media antics.
15. Sofia Boutella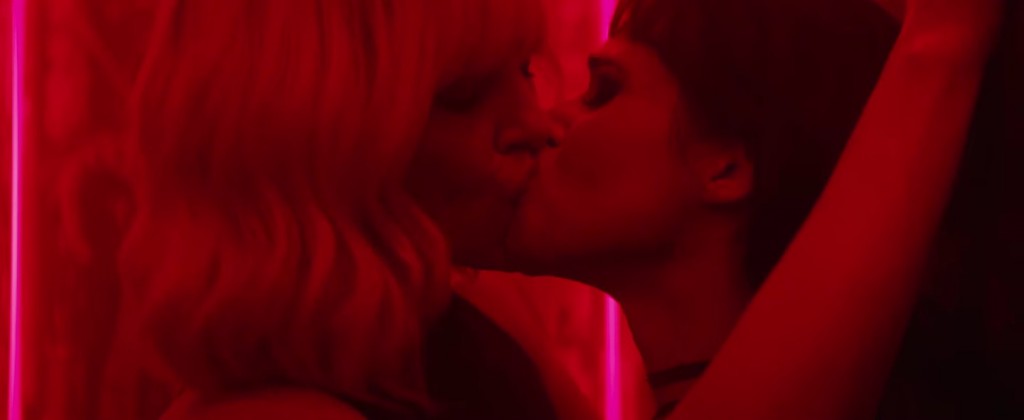 Sofia Boutella, actress and musician, is known mainly for hip-hop and street dance. She was made her as the "Nike Girl" from Nike Women advertising campaigns. Her hot body and oozing sex appeal have helped her in making to the shortlist of sexy actresses. Her make-out scene with Charlize Theron in 'Atomic Blonde' is absolutely drool-worthy. She starred in films such as 'Street Dance 2', 'Monsters: Dark Continent' and 'Kingsman: The Secret Service'. Sofia has three feature films on her filmography in 2018. She played Clarisse McClellan in 'Fahrenheit 451', Nice in 'Hotel Artemis' and Selva in 'Climax'.
14. Charlize Theron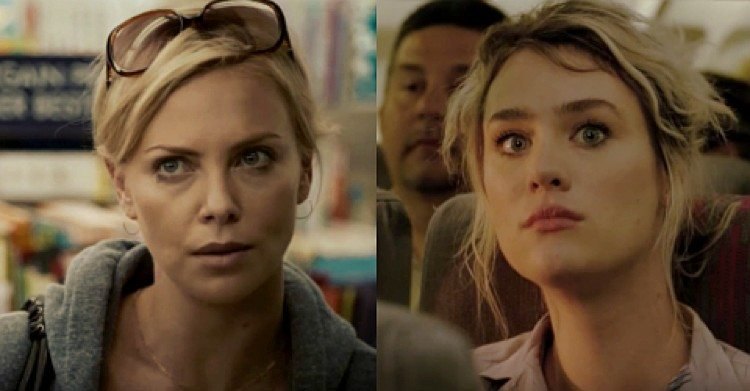 Talking about Charlize Theron, here she is. I guess Charlize is one of those actresses who never run out of hotness. And I'm definitely not the only one who finds good acting hot, am I? Charlize is a bold actress, to be precise. She has acted in several unconventionally good movies, like the aforementioned 'Atomic Blonde'. She had a great last year, playing the antagonist in the eighth installment of 'Fast and Furious', and of course, she excelled in 'Atomic Blonde'. This year, she has been a part of one of the best-reviewed movies of 2018, 'Tully' and played Elaine Markinson in 'Gringo'.
13. Mila Kunis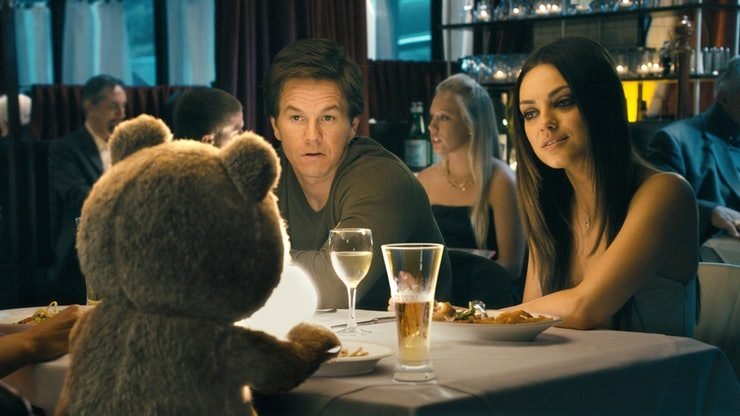 Who didn't drool watching Mila Kunis's ascend into popularity, from being a cute Jackie on 'That 70's Show' to becoming the hot Jamie in 'Friends With Benefits'. Her life has been a never-ending nourishment for the tabloids. She's been one of the sexiest actresses in the industry for years now, and 2018 is no different. Though she had only one release this year, Mila Kunis cannot be ignored. She played Audrey in the action-comedy 'The Spy Who Dumped Me' and continues lending her voice to the animated series 'The Family Guy'.
Read More: Best Mila Kunis Movies and TV Shows
12. Dakota Johnson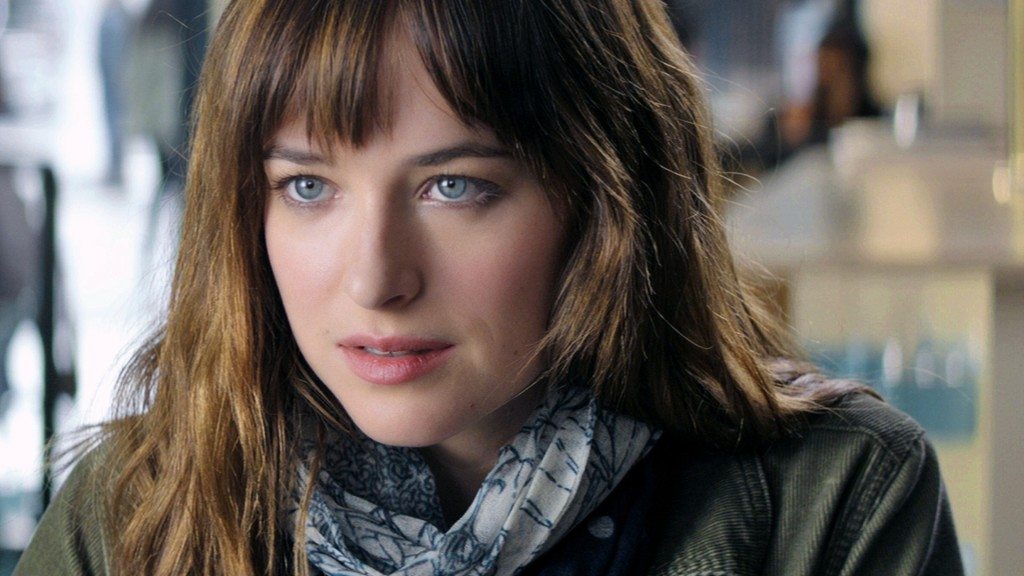 Whether the sex scenes of the 'Fifty Shades' franchise are as hot as advertised or not is subjected to debate. But there's no denying that they are hotter than many movie scenes. The first two films have enough sexual content and Dakota Johnson, of course, with the help of Jamie Dormer, make them worth watching. This year, the trilogy concluded with 'Fifty Shades Freed', and the movie has its fair share of steamy sex scenes featuring the sexy Dakota Johnson. She also acted in one of the best R-rated movies of the year, 'Suspiria, which is bold in its own way. Apart from that, she played Emily Summerspring in 'Bad Times at the El Royale'.
11. Emma Stone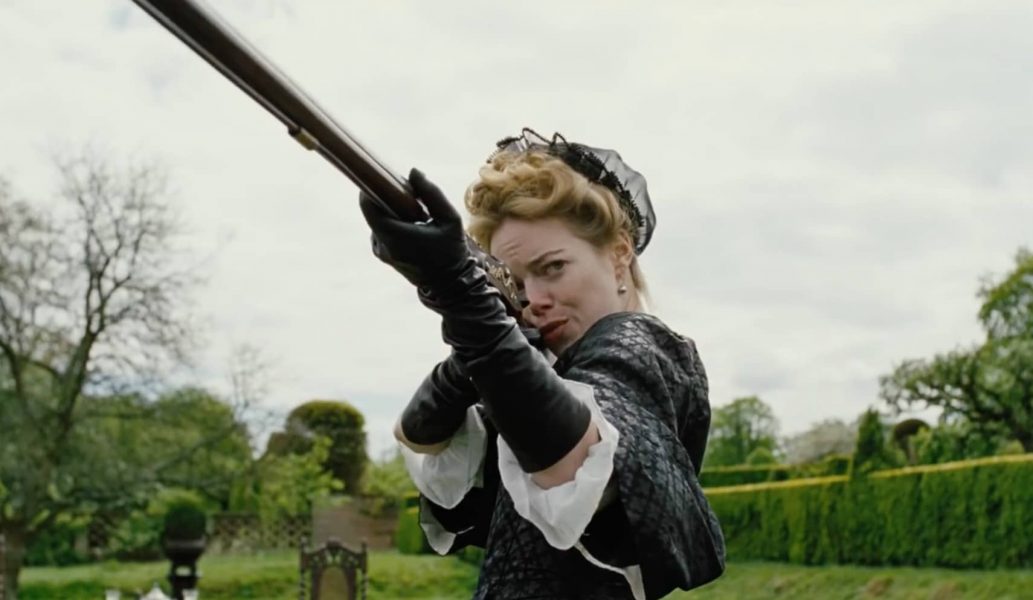 Emma Stone's skills have been marked with fans' following and also prestigious prizes like The Golden Globe, The Academy Award, BAFTA, and a number of Screen Actors Guild Awards. She is sexy and has been called one of the most gifted actresses of the industry. She was mentioned in the Forbes list as the highest-paid actress. Emma Stone is popular for her vivid roles in famous films like 'Superbad', 'Zombieland', 'Easy A', 'The Help', 'Crazy, Stupid, Love', 'The Amazing Spider-man', 'Birdman', and 'La La Land'. She appeared in 'The Favorite' and the Netflix original series 'Maniac' in 2018.
Read More: Upcoming Emma Stone.Movies and TV Shows
10. Cara Delevingne
Cara Devingne is yet another super talented and super sexy actress. 2016 film 'Suicide Squad' brought her fame, if not a success. She followed up in 2017 with the much talked 'Tulip Fever'. She has had three releases this year. Cara played Cassie in 'Her Smell' and Kath Talent in 'London Fields'. She will be seen in 'Life in a Year' later this year. She's just 26 and her best days are ahead of her. But if the kind of roles she's attempting, her performances, and the hotness she's been oozing are anything to go by, we can expect big things from her in the future.
9. Margot Robbie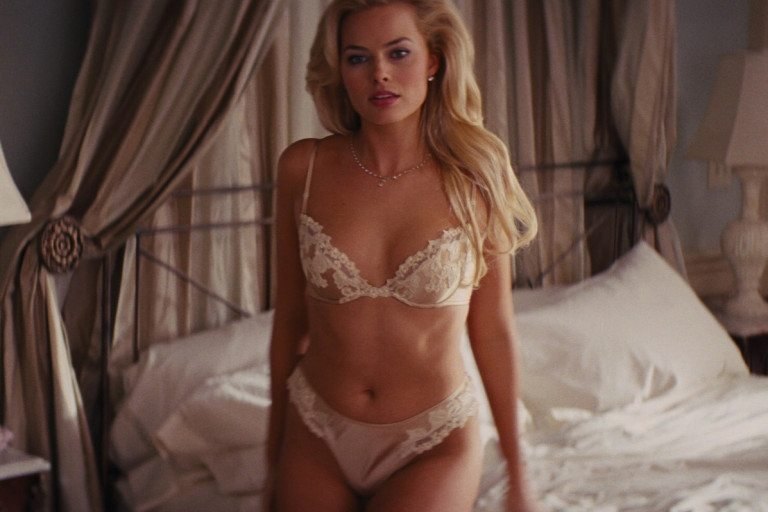 I'll have to admit that I rewatched 'Wolf of Wall Street' for Margot Robbie. Her nude scenes created a lot of stir and gave a great boost to the film. Despite being in the early stages of her career, Margot took on the challenge and bared it all, and the result was fruitful. She instantly became a star and followed up with acting in several notable movies like 'Focus', 'The Legend of Tarzan and 'Suicide Squad'. In 2018, she had three releases to her name. She appeared in 'Terminal', 'Slaughter House Rulez' and 'Mary Queen of Scots'. She also narrated the animated top-grossing movie 'Peter Rabbit' as Flopsy.
8. Lily James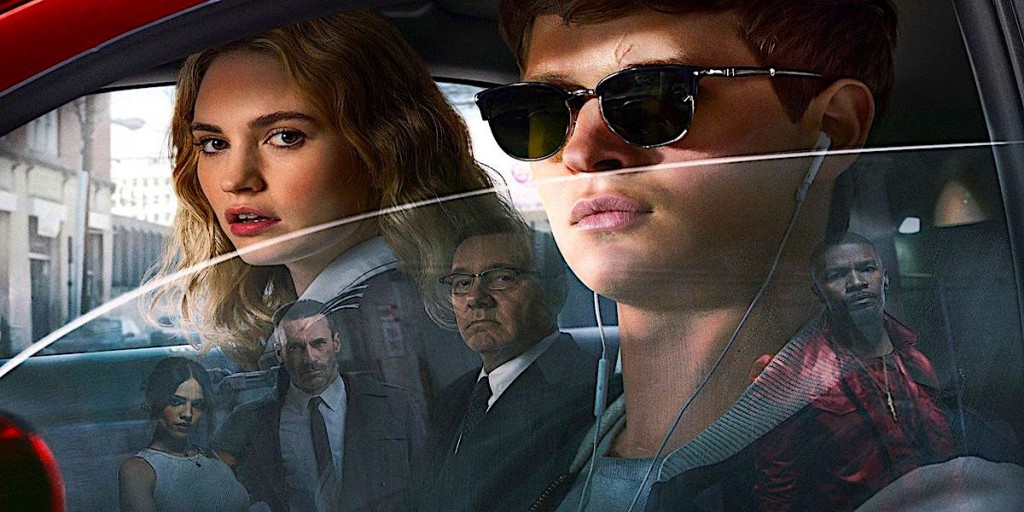 Lily James had a big step forward through the role in the fantasy movie 'Cinderella' placed her on the map as an up-and-coming actress in Hollywood. Before 'Cinderella', she started receiving acknowledgment on television for her supporting act as rebellious woman Rose MacClare Downton Abbey'. James has since then starred in massive budget films such as 'Baby Driver' and 'Darkest Hour'. She was seen in 'Mamma Mia! Here We Go Again', 'Little Woods' and 'The Guernsey Literary and Potato Peel Pie Society'. She also lent her voice for 'Sorry to Bother You'.
7. Emily Blunt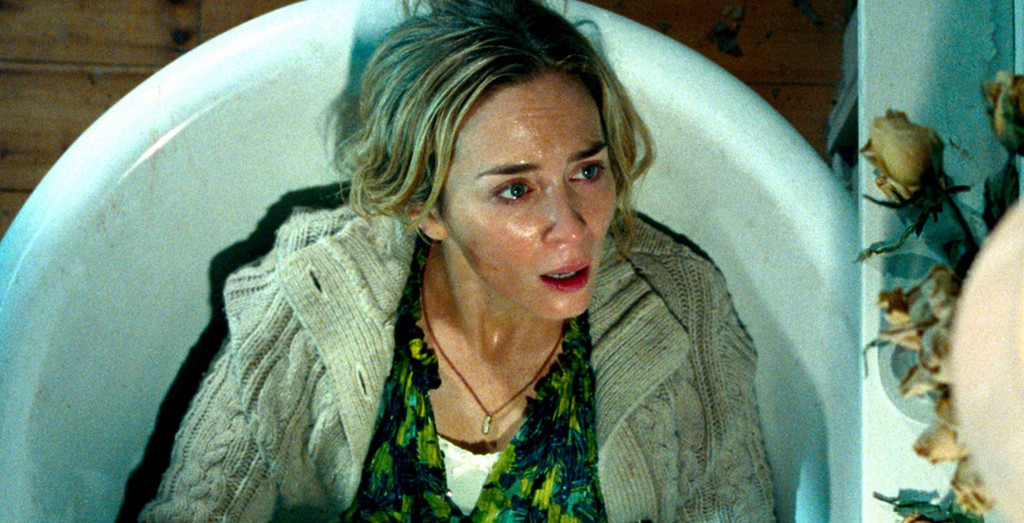 Emily Blunt had her big break to the movies with 'My Summer of Love'. Her role in 'The Devil Wears Prada' brought her more attention and roles in movies which include 'Dan in Real Life' and Charlie Wilson's. With movies such as 'The Muppets', 'Edge of Tomorrow', 'Sicario' and 'Into the Woods' to her credit, Blunt appears ready for anything that's going to come her way. This year, she had a huge hit with 'A Quiet Place' and also lent her voice for 'Sherlock Gnomes'. She also appeared as Marry Poppins in 'Marry Poppins Returns' this year.
6. Karen Gillan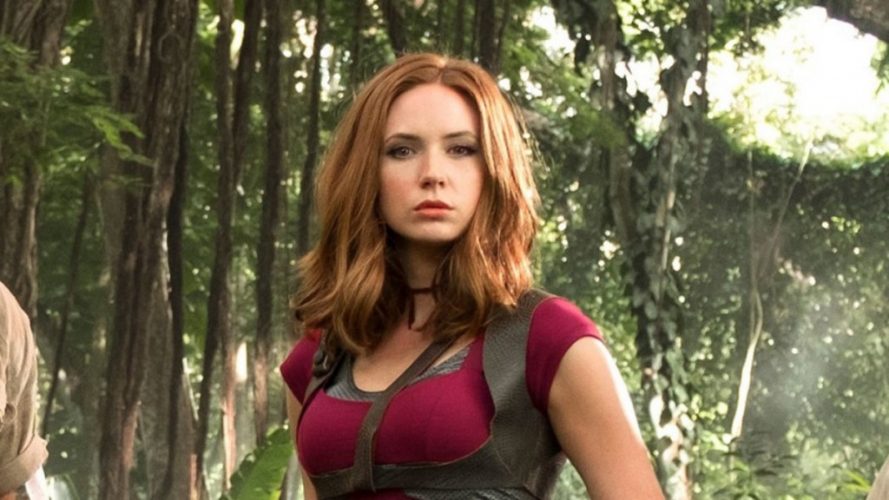 Karen Gillan made her film debut with a supporting character in the British supernatural thriller movie 'Outcast'. She became well-known across movie buffs for her role of Nebula in the Marvel film 'Guardians of the Galaxy'. After appearing in numerous TV shows and feature film hits, the bold and actress went on to become a director and screenwriter as well. In 2018, she acted in a lead role in the comedy-drama movie 'The Party's Just Beginning', which she also wrote and directed. Similar to Zoe Saldana, she too appeared as Thanos's daughter in the mega multi-starer 'Infinity War', though her role was not as prominent as the former, she managed to make a mark of her own. Apart from that, she also appeared in 'All Creatures Here Below'.
5. Elizabeth Olsen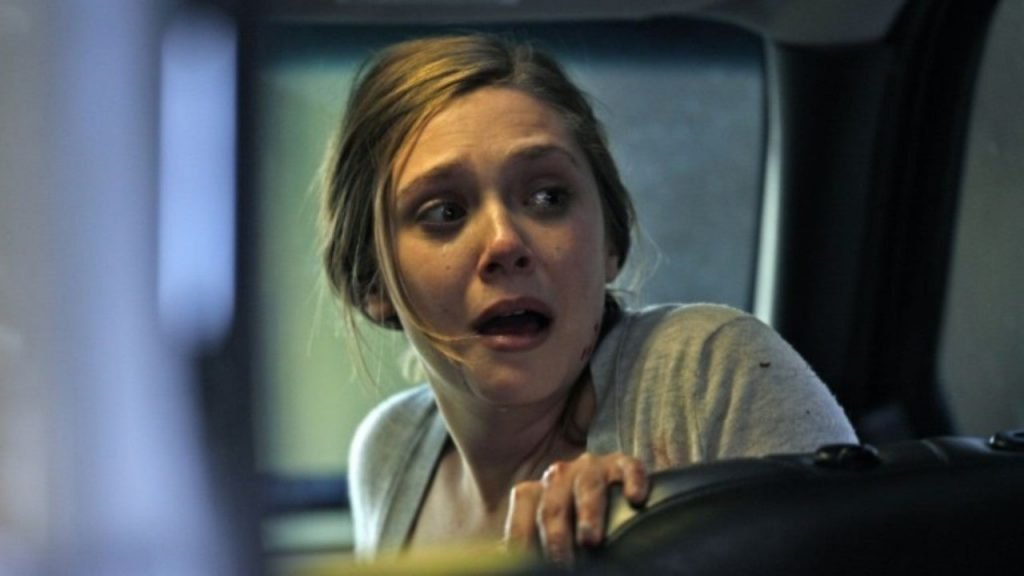 Elizabeth Olsen first worked as an actress in her sisters' movies as a child artist. She began her own film career, acting in movies like 'Silent house' and 'Peace, Love and Misunderstanding'. Olsen had a big leap forward in her career with her highly acclaimed performance in the movie 'Martha Marcy May Marlene'. She went to appear in various other dramas, such as 'Kill Your Darlings', and in the massive worldwide blockbusters 'Godzilla' and 'Avengers: Age of Ultron'. After 'Age of Ultron, she acted as Scarlett Witch again in 2018 in 'Infinity War'. Along with that, she has also been on the TV Show 'Sorry for the Loss'.
4. Gal Gadot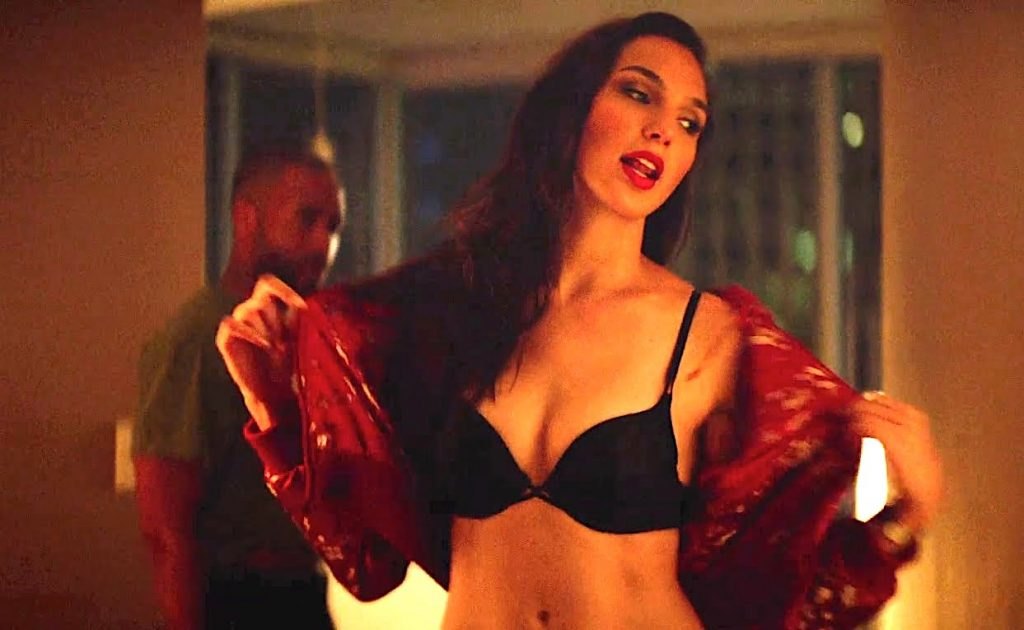 The sexy Gal Gadot first attracted eyeballs when she became the winner of miss Israel in 2004 and went on to compete in the Miss Universe pageant. 'Fast and Furious 4', the fourth installment of 'The Fast and the Furious franchise', was her first movie. She went on to land greater movie roles, including the legendary DC comic book character Wonder Woman. Gal Gadot played wonder woman once in 2016's 'Batman v. Superman: Dawn of Justice' and again in 'Justice League'. In 2018. she lent her voice for 'Ralph Breaks the Internet' and also for the TV Show 'Simpsons'.
Read More: Upcoming Gal Gadot Movies
3. Scarlett Johansson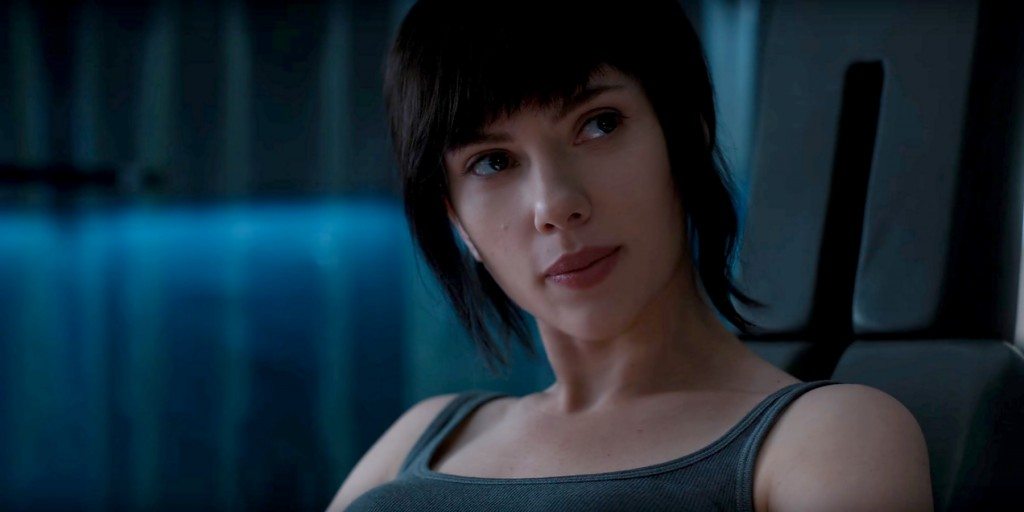 She began her career as a child artist, and her performance in the film 'The Horse Whisperer' gave her great acclaim at age thirteen. Her subsequent successes include 'Lost in Translation', 'Girl with a Pearl Earring', 'The Nanny Diaries', 'Vicky Cristina Barcelona' and the mega-hit 'The Avengers'. Johansson acted in 'Hitchcock', a biopic of famed horror director Alfred Hitchcock. Her other notable movies include 'Match Point', 'Captain America: The Winter Soldier', 'Avengers: Age of Ultron', and 'Avengers: Infinity War'. In 2018, Scarlett played Black Widow for the seventh time in 'Infinity War' and lent her voice for the blockbuster animated movie 'Isle of Dogs'.
Read More: Best Scarlett Johansson Movies
2. Jennifer Lawrence
Jennifer Lawrence played a role in the television series 'The Bill Engvall show', followed by roles in movies that included 'The Burning Plain', 'Winter's Bone', 'X-men: First class' and 'The Hunger Games'. She later reprised the character of Katniss Everdeen in 'Catching Fire' and the two parts of 'Mockingjay'. Lawrence received an Academy Award for her work in David O. Russell's 'Silver Linings Playbook' and went on to work with the director on 'American Hustle' and 'Joy', winning Golden Globes for all three roles. She went nude for the first time in her career (officially) for 'Red Sparrow' this year. Despite the shallow reception the movie received, she was at her sexy best in the movie.
Read More: Upcoming Jennifer Lawrence Movies
1. Alexandra Daddario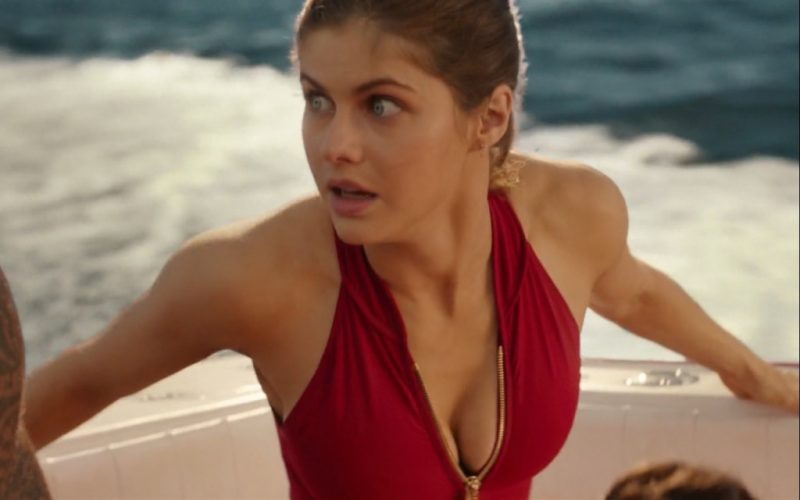 Ask ten people to make this list and if nine of them don't rank Alexandra Daddario in the top five, sue me. She's better known for her part as Annabeth Chase in the 'Percy Jackson' movie series and Blake gains in 'San Andreas'. Her trademark has been her beautiful blue eyes and charming smile. She was ranked eightieth on "Maxim's Hot Hundred" list in the year 2014. Alexandra quickly started climbing the lists of the sexiest actresses, thanks to her famous nude scene in the TV Show 'True Detective'. Her role in the film 'Baywatch', in which she appeared in a crimson red swimsuit, has gained her worldwide popularity. She acted in the popular Netflix hit 'When We First Met' in 2018, along with 'We Always Have Lived in the Castle' and 'Nomis'. Daddario will also appear in the upcoming film 'Lost Transmissions' later this year.
Read More: Upcoming Alexandra Daddario Movies