It's usually the actor/hero/saviour/protagonist under whose name a film is sold or promoted. Wielding the magic of their star power they guarantee a solid box office returns and the only thing they have to do is beat the hell out of the bad guys/villains/monsters/antagonists and rescue the leading lady from their clutches. Story telling has changed and female characters have come to the forefront a lot but the poor bad guys are still treated as second class citizens. However, there comes once in a while or two certain films in which the bad guys have the meatier roles if not the lengthier. Aided by a supportive narrative and their inherent acting abilities they outshine the lead in every possible manner and sometimes even walk away with the girl.
Directors are increasingly taking chances on the bad guys to carry the film on their shoulders. This also explains why the fine line between protagonist and the antagonist is blurring at an alarming speed. Let's have a look at the list of top sexy movie monsters ever.
10. Satanico Pandemonium in 'From Dusk Till Dawn'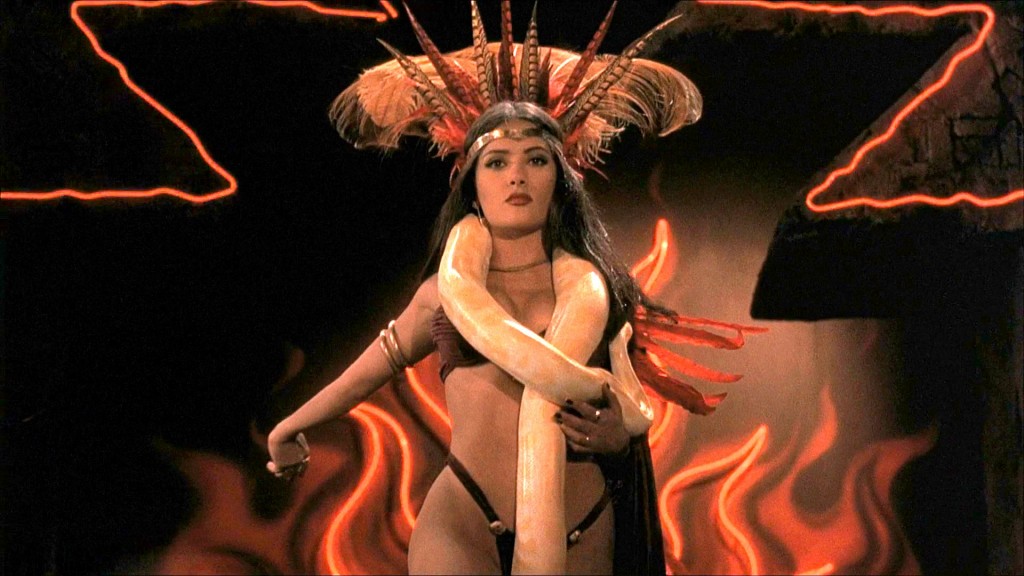 'From Dusk Till Dawn' is a rare combination of horror and action. With George Clooney and Quentin Tarantino in the lead roles, they need an equally captivating female lead and so they zeroed in on Salma Hayek to play the vampire-seductress-monster 'Satanica Pandemonium' and the world became a better place to live on. Salma Hayek with her uninhibited portrayal of a blood sucking vampire who doesn't shy away from using the best tool at her disposal; her sexuality to get the job done. Also did I mention that she is also a stripper in the film and has a dance sequence with her carrying a snake in her bikini clad body? Seriously it doesn't get hotter than this.
Read More: Actors Who Went Nude For Movies
9. Jennifer Check in 'Jennifer's Body'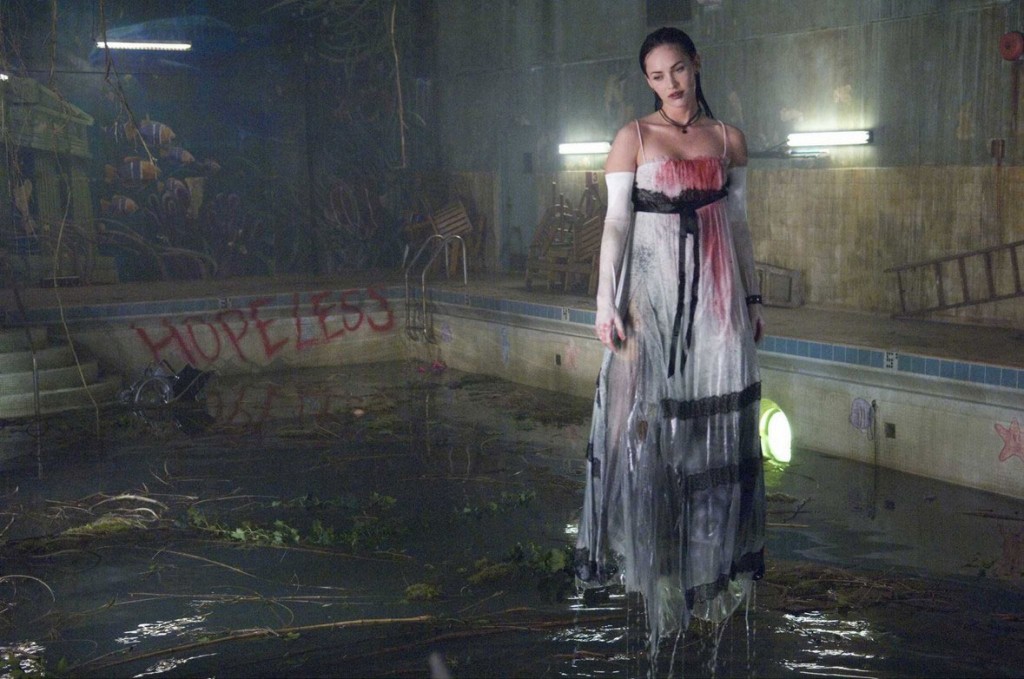 'Megan Fox as a man-eater' is not just a tabloid selling headline but also the USP of 'Jennifer's Body'. The film is every guy's fantasy come true. Fox's character Jennifer dies and returns from the dead with an evil agenda. She seduces guys and kills them after having sexual intercourse with them. The film is a low brow sex thriller whose only purpose is to titillate the audience with suggestive images and well Jennifer's body. And it works perfectly well for you if you are not looking for something more than that. Megan Fox is effortless in her role, but naturally. It was an official selection at the 2009 Toronto International Film Festival which makes one wonder if the director was aiming at something higher than just providing cheap thrills. Whatever the intention was it clearly didn't work out. All that stays with you is Megan Fox making weird (suggestive) faces and of course her kissing Amanda Seyfried.
Read More: Best Nude Scenes in Movies
8. Dracula's Bride in 'Bram Stoker's Dracula'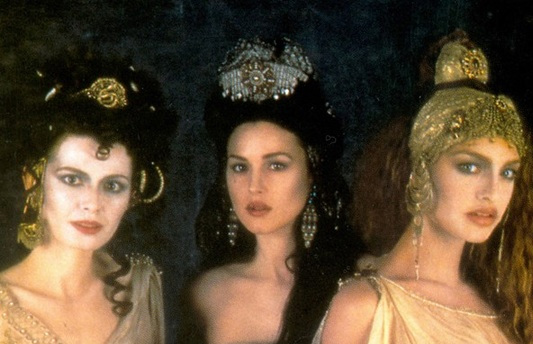 Okay to be honest Dracula's bride doesn't even get enough screen space or a role meaty enough to sink her teeth into, literally. But what if I tell you that the role was played by none other than Italian sex goddess Monica Bellucci? It definitely changes perceptions and the magnitude of the role. Naturally she was also a vampire in the film who could seduce men by putting them in a spell. Come to talk about it, it wasn't such a bad thing at all because the audience clearly enjoyed her watching on-screen. The film was directed by Francis Ford Coppola and Ms. Bellucci, who was still struggling to find a foothold in Hollywood, was roped in to play a brief but pivotal part. The film did wonders to her film career and her sex appeal became the talk of the world.
Read More: Best Adult Movies
7. Julie Walker in 'Return of the Living Dead 3'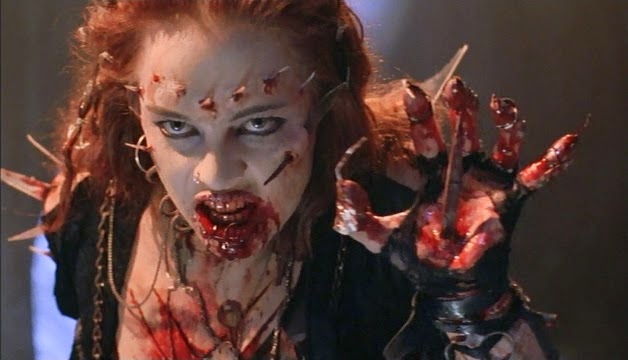 Julie walker goes from a regular hot girl to a zombie-sque like creature after she comes back to life through a deliberate exposure to 2-4-5 Trioxin gas, in a bid to save her life. This is where the fun really begins. She along with her boyfriend gets trapped in a military base full of similar zombie like creatures. Melinda Clarke in the role of Julie is badass as she gets to kick the asses of zombies prowling on her, while dressed in her finest S&M outfits which were quite a rage in the late 80s and early 90s.
Read More: Best Movies Like Porn on Netflix
6. Selene in the 'Underworld' Series
Selene played by the always fit and fabulous Kate Beckinsale is a vampire death dealer fighting a rival werewolf gang. It is a classic tale of age old rivalry between Vampires and Werewolves with some Gothic elements thrown in and of course deadly action sequences. The singularly best thing about the film is Kate Beckinsale's Selene who is fearless and always dressed in well fitted leather outfits always ready to jump into action. Her character is not that of a traditional evil doer but she fits the bill as she is true blue hell raiser.
Read More: Best Movies of All Time
5. Pennywise – The Clown in 'IT'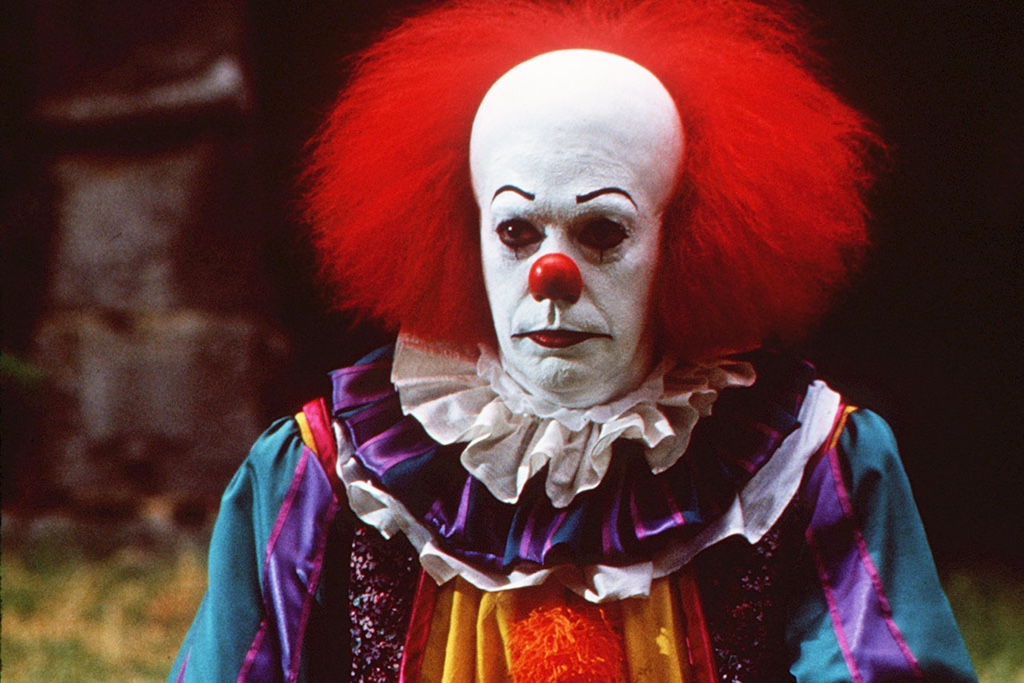 To begin with the 1990 film adaptation of the Stephen King novel of the same name was a television movie but in the years following its telecast it became so popular that today it is considered more popular than many horror movies out there. Tim Curry channeled his inner demons in portraying the role of the scary dancing clown, which is why there is something disturbingly unsettling despite his face covered in funny clown makeup complete with a red nose and, well, red hairs. Penny the clown has suddenly became the talk of the town once again; all thanks to the new 'IT' movie all set to release this year.
Read More: Actresses Who Went Nude For Movies
4. The Pale Man in 'Pan's Labyrinth'
If you haven't seen 'Pan's Labyrinth' yet then first watch it – more than once if possible – as the film demands multiple viewings and doesn't get redundant on repeat viewing. The film is filled with eccentric characters with hidden meanings behind each one of them but the pale man with eyes on the palm of his hands stands out for its sheer visual description and implied metaphor. His presence in the story can be interpreted into various meanings but the one motif underlying his existence is to highlight the suppression of the society that we live in. American actor Doug Jones played the role to perfection aided by CGI and the director's vision.
Read More: Movies With Most Nudity
3. Billy Butcherson in 'Hocus Pocus'
Yet another Doug Jones role in the list because he is so damn good at playing the side kick monster roles. Just like his role in 'Pan's Labyrinth' here also he is noted for his peculiar physical appearance accentuated by sewed lips. Yes you heard it right.
Read More: Movies With Lots of Sex
2. R in 'Warm Bodies'
Till now we have been discussing about monsters in the most obvious manner – deformed shapes and usually relegated to negative and unimportant roles but R in 'Warm Bodies' despite being a zombie is the protagonist of the film. Mind it protagonist, not the antagonist. It also helps that he is delectably handsome. R never undergoes any physical changes which is so characteristics of classic monsters or non human entities. If possible the film talks about zombies reflecting human characteristics. Now that's quite revolutionary, isn't it?
Read More: Best Sex Scenes of 21st Century
1. Imhotep in the 'Mummy' Series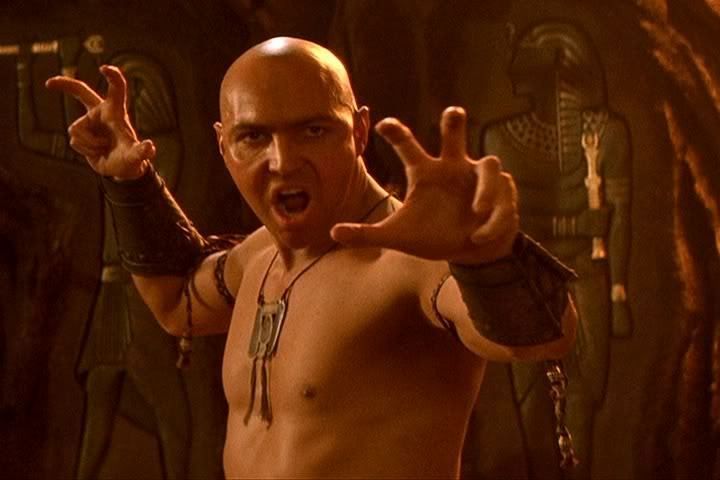 How many bad guys get to play the title role in a film? Imhotep is the mummy who is resurrected after 3000 years by some wide-eyed adventurers. He makes a solid impression from the word go and frightens us with his deadly gaze right until he is contained at the end. What's not to like about him? His huge frame, his body language and his charismatic screen presence are all perfect for the role of an ancient evil mummy creating havoc on whoever comes in his way. South African stage actor Arnold Vosloo came into prominence after playing the role of Imhotep. He reprises his role for the sequel 'The Mummy Returns' which released in 2001.
Read More: Best Sex Scenes in TV Shows