What we find attractive in a person often differs starkly from others. There is no objective way to define and gauge beauty. In fact, it's more of a feeling that the word "sexy" invokes rather than what really meets the eye. We all have our favourite actors whom we find irresistibly attractive for various personal reasons. Now a topic as subjective such as this would trigger countless arguments but like we always say, that's the fun of it all. With everything said now, let's take a look at the list of 15 sexiest acting performances of all time.
15. Brad Pitt – Fight Club (1999)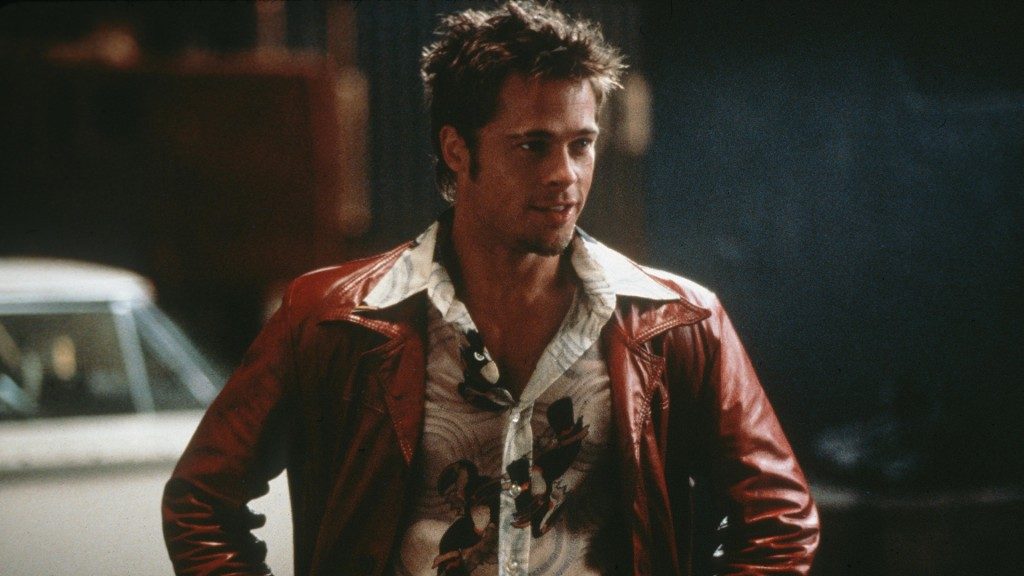 I haven't been the biggest fan of Brad Pitt's acting abilities but I certainly couldn't ignore the charm and charisma this man possesses in abundance. Tyler Durden was the role Pitt was born to play. It doesn't demand extraordinary acting abilities but it certainly demands a great amount of style, charisma and flamboyance, making the role a perfect fit for Brad Pitt. Pitt slips into the role with absolute ease and dominates the film with flair and dialogues that are now among the most iconic ever in cinema.
14. Ryan Gosling – Drive (2011)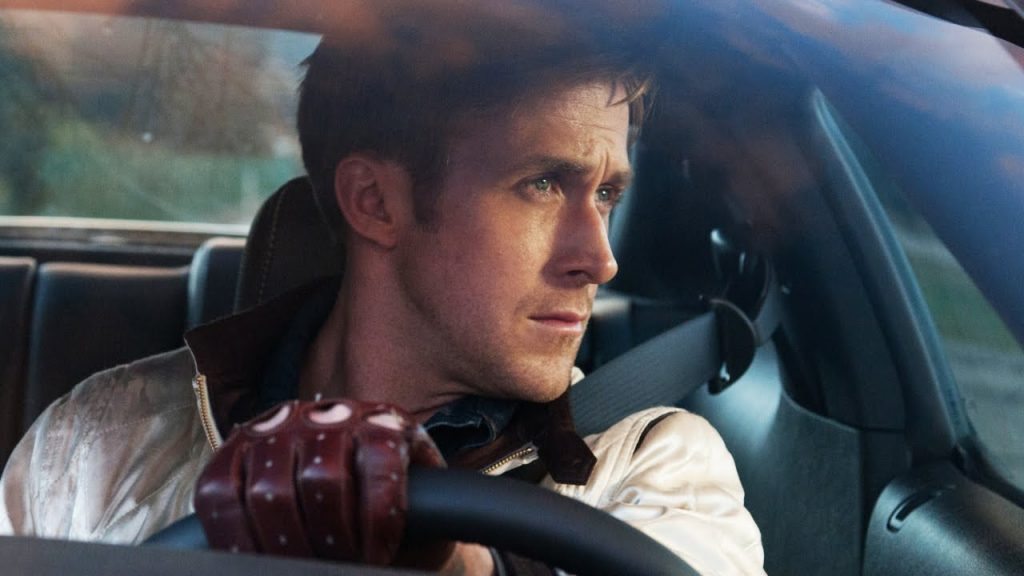 I wasn't quite sure of Ryan Gosling's acting abilities but his recent performances have really surprised me. The man really is an amazing actor and his performance in 'Drive' stands out, not because it's a fine, technically strong display of acting but because of how incredibly stylish and attractive he is in the role here. He is dangerously sexy, terrifically vulnerable and seductively mysterious. Gosling brilliantly fits in Refn's bizarrely coloured, impeccably stylistic tone.
13. Margot Robbie – The Wolf of Wall Street (2013)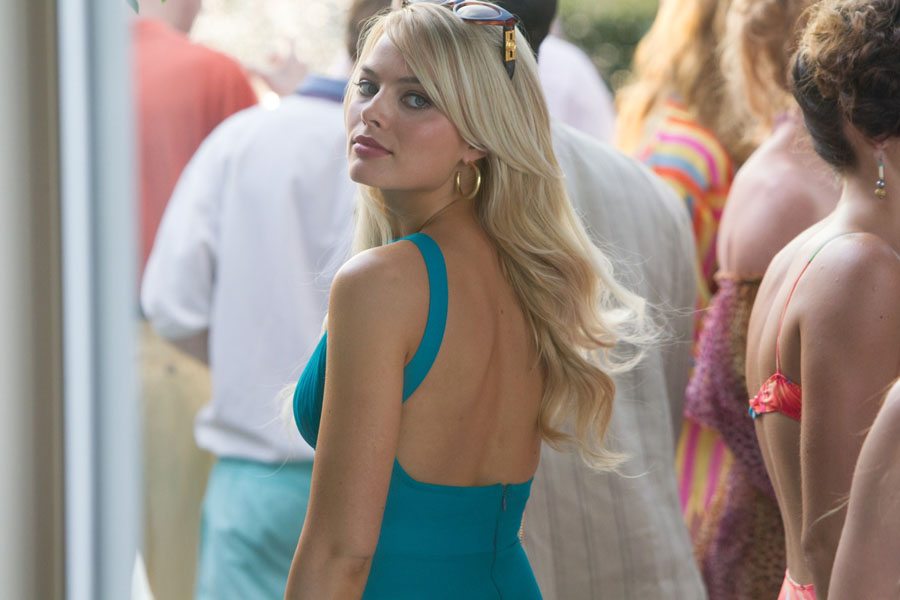 Probably the most popular entry on the list. Margot Robbie's performance in 'The Wolf of Wall Street' is undoubtedly one of the sexiest film performances of all time. Right from the moment we first see her at the part, we are hooked. That irresistible mischief in her smile and the raw sensual aura she brings in further elevate the film as she very nearly steals the show towards the second half. And that really is saying something because we have someone like Leonardo DiCaprio on the other side. There is absolutely no way we're gonna forget her performance anytime soon.
12. Kim Basinger – L.A. Confidential (1997)
As Lynn Bracken, Kim Basinger in 'L.A Confidential' delivers one of the most memorably sexy film performances of all time. Bracken is a prostitute who resembles actress Veronica Lake. She is a gorgeous, intelligent woman with incredible manipulative powers. She can be dangerous, wicked, charming, endearing and lovable and Basinger portrays the role to perfection with the least amount of effort while her stunning looks further compliment the character.
11. Uma Thurman – Pulp Fiction (1994)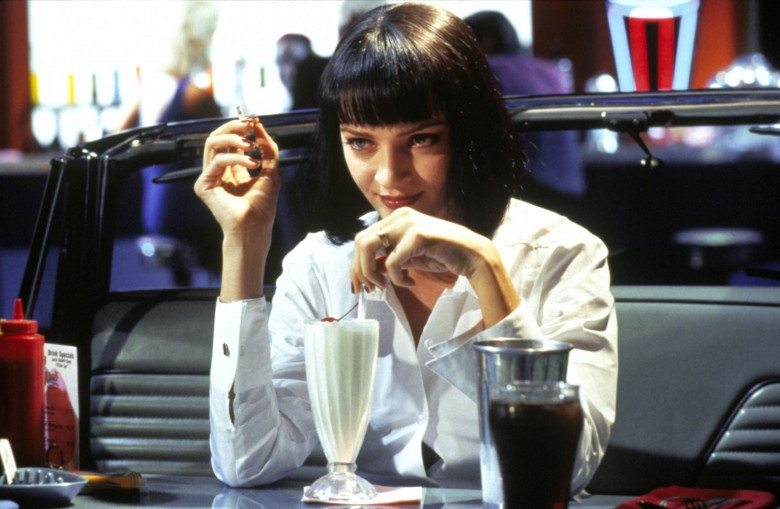 The image above in itself tells a story. The mischief, raw wickedness and seductive enigma in those eyes enthral and entice you like a gorgeous devil. Mia Wallace is one of cinema's most fascinating characters and her relationship with Vincent kind of defines the energy and madness of 'Pulp Fiction'. You could feel a sexual tension lurking around them and the reason for it is their on-screen chemistry but more than than it is Uma Thurman's stunning portrayal of the role. She plays Wallace with utmost restraint, bringing in a much demanded sense of mysterious aura to the character that pulls you more towards her.
10. Uma Thurman – Kill Bill (Vol: 1 & 2) (2003, 2004)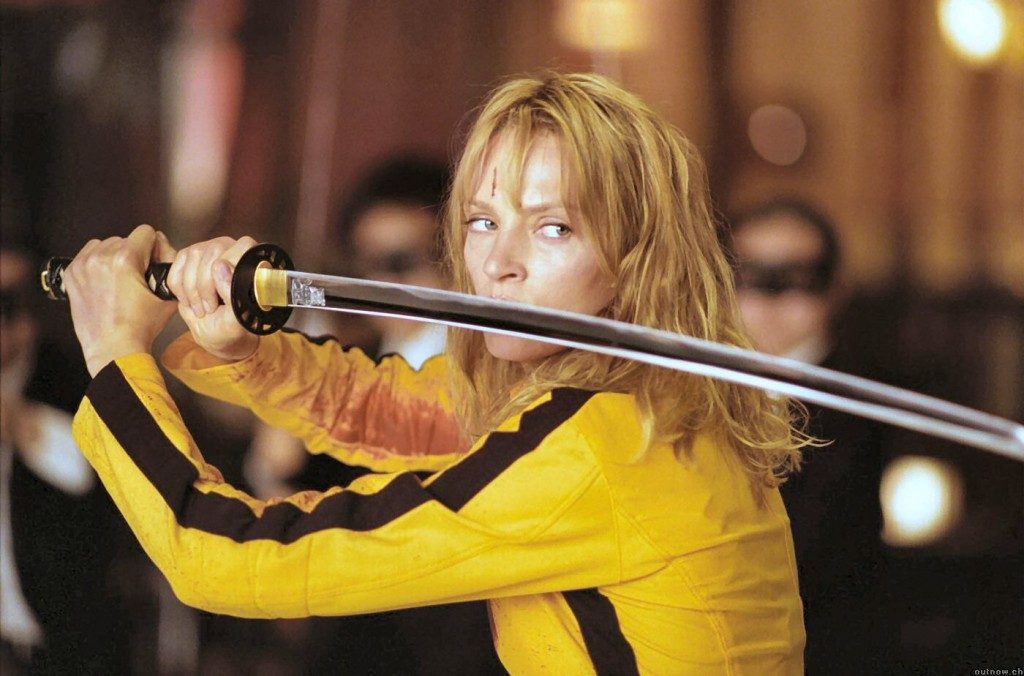 What could possibly be not be hot and sexy about a woman with a sword, single-handedly taking on about 20-25 men? And Quentin Tarantino knew that better than most of us. Uma Thurman as the Bride is one of cinema's most iconic film heroes of all time. It certainly isn't an astonishing feat in acting but what Tarantino does here is effectively use Thurman's sex appeal and incredible looks and the result is an utterly satisfying, gorgeous film hero we'd love to die for.
9. Robert De Niro – Heat (1995)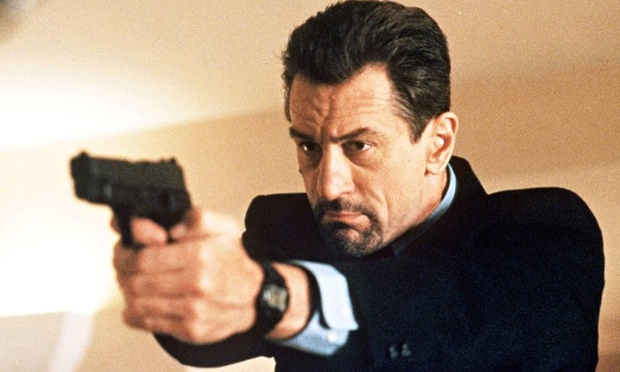 Michael Mann's 'Heat' is a masterpiece. Plain and simple. It's nearly flawless but the film is often marred by a shouty Al Pacino who chews almost every scene he's in and makes us cringe for the most part. However, his arch rival in the film is in top form and steals the show with a performance that is far more subtle and intense. De Niro here is unbelievably sexy and charismatic and sets the tone for Michael Mann's gorgeously dark seductive vision of the City of Angels.
8. Alain Delon – Le Samourai (1967)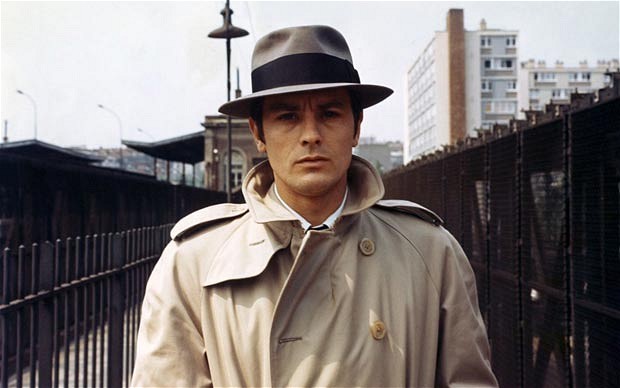 It would have been blasphemous to leave out the sexiest hitman to have ever graced the screen from this list. Alain Delon as Jeff Costello is one of the most memorably stylish cinematic performances of all time. Jeff is quite a bit of an enigma. His cold eyes rarely indicate the slightest of human emotions and it draws us more towards him. As Costello, Delon is fascinating, enigmatic, frighteningly mysterious, unbelievably charismatic and sexy.
7. Al Pacino – Serpico (1973)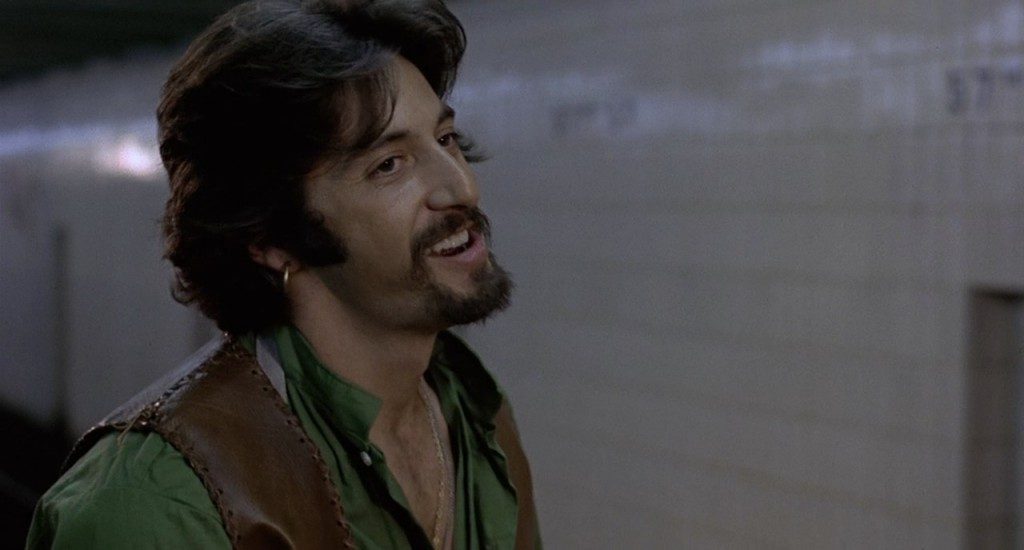 There are two Al Pacinos. One before 'Scarface' and one after the other. I consider myself to be a fan of the guy who immortalised Michael Corleone, Sonny Wortzik and Frank Serpico. Back in the 70s, nobody even came anywhere near breathing distance of Pacino in terms of looks and charisma. I could well have added his performances in the first Godfather film but maybe Michael Corleone is a bit too dark and frightening for the list. As Frank Serpico, Pacino is charming, endearing, vulnerable, delicate and incredibly attractive.
6. Penelope Cruz – Broken Embraces (2009)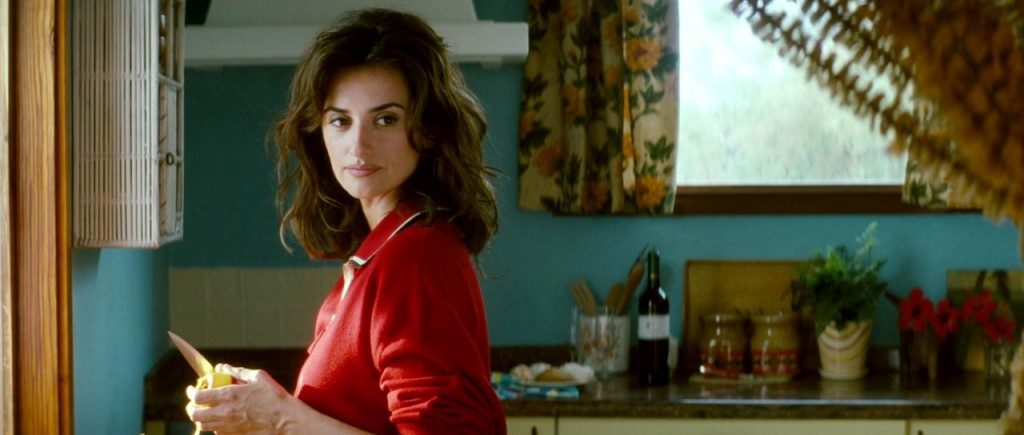 I doubt anyone would even dare arguing about Penelope Cruz' stunning sex appeal. I could almost add every single performance of hers on the list but 'Broken Embraces' takes the cake for a number of personal reasons. Pedro Almodovar's gorgeous romantic thriller is one of the most exciting portrayals of love I've ever seen. And Cruz brings in a rare kind of eccentricity and energy on to the role that is both invigorating and heartbreaking in its intensity. As Lena, Cruz truly stands out in the film with her unparalleled looks and remarkably brilliant acting abilities.
5. Diane Lane – Unfaithful (2002)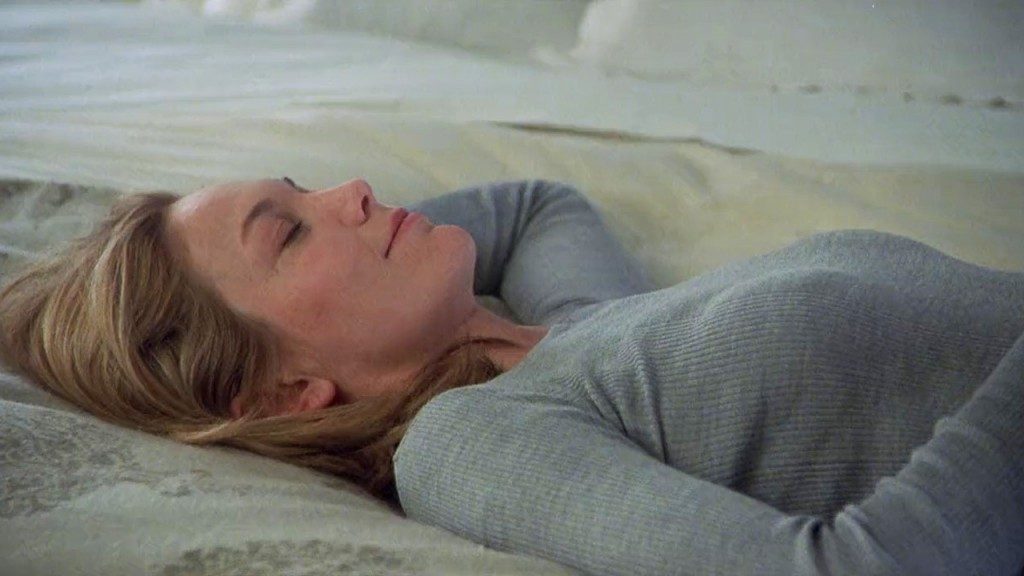 'Unfaithful' is by no means a good film but Diane Lane is hot as hell. She plays a married woman who gets attracted to a stranger who invites her to his house. She develops a complex emotional and sexual relationship with him and regains a sense of lost passion with the kind of affection she is receiving from a young man. Her husband is loving and caring but for some reason their relationship lacks passion. Lane is terrific in her portrayal of a troubled soul, torn between faith and desires and is irresistibly gorgeous and sexy.
4. Isabella Rossellini – Blue Velvet (1986)
Isabella Rossellini's performance as Dorothy Williams in 'Blue Velvet' is as sexy as it is terrifying. Rossellini plays a gorgeous nightclub singer who develops a disturbing sexual relationship with a much younger man. Her husband and son are kidnapped by an obnoxiously terrifying man who performs bizarre sexual activities on her. Dorothy has masochistic fantasies and derives sexual pleasure when being beaten up. Rossellini completely owns the role as she manages to evoke a plethora of emotions in you and truly defines every single layer of her character.
3. Naomi Watts and Laura Herring – Mulholland Drive (2001)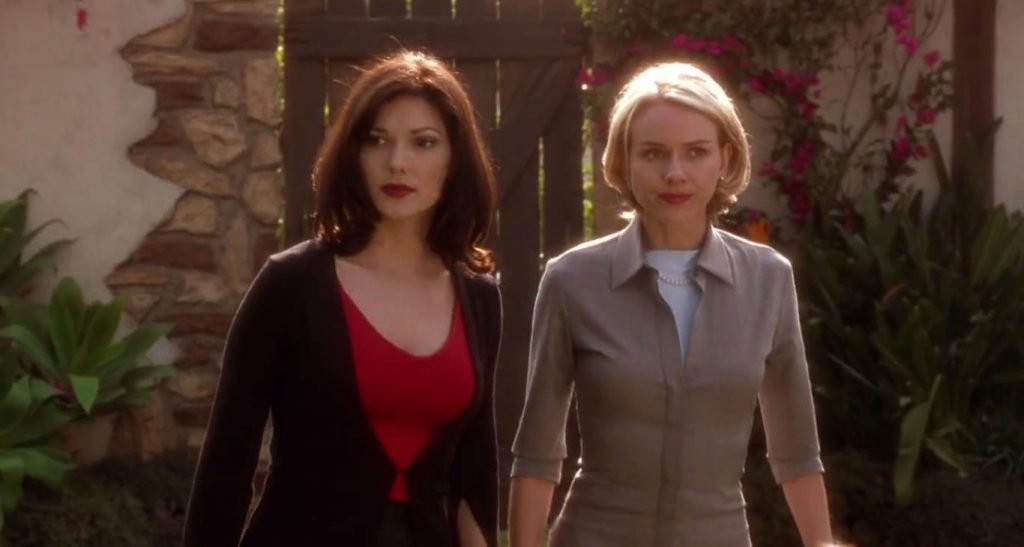 It would have been grossly unfair to pick just one among these two. Watts and Herring were the heart and and soul of 'Mulholland Drive' and their performances drive the film to an insane level of emotional intensity that is seductively disturbing and profoundly haunting. It's incredible the kind of emotions performances could evoke in you. Their performances are enriched with a certain level of humanity that you can't help but feel for their characters despite how disturbingly they reflect the darkest and most intimate secrets wrapped in the human psyche.
2. Julianne Moore – Boogie Nights (1997)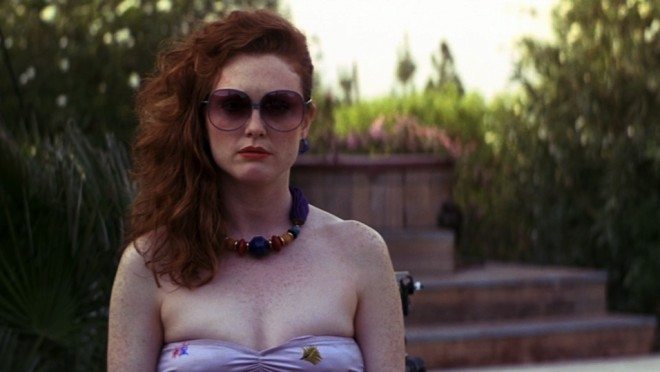 Is there a word in the English dictionary that could possibly ever get close to describing how incredibly gorgeous this woman is? Julianne Moore defines the limits of beauty and then goes on and breaks them. Her performance as Maggie in Paul Thomas Anderson's 'Boogie Nights is certainly one of her better performances but what is key to this role is her godlike powers of seduction. She brings in a certain mad energy to the role that pretty much sets the tone of the film. But she manages to depict the anguish and vulnerabilities of her character in such a deeply human way, ensuring that the performance is much more than just a mere skin show.
1. Sharon Stone – Basic Instinct (1992)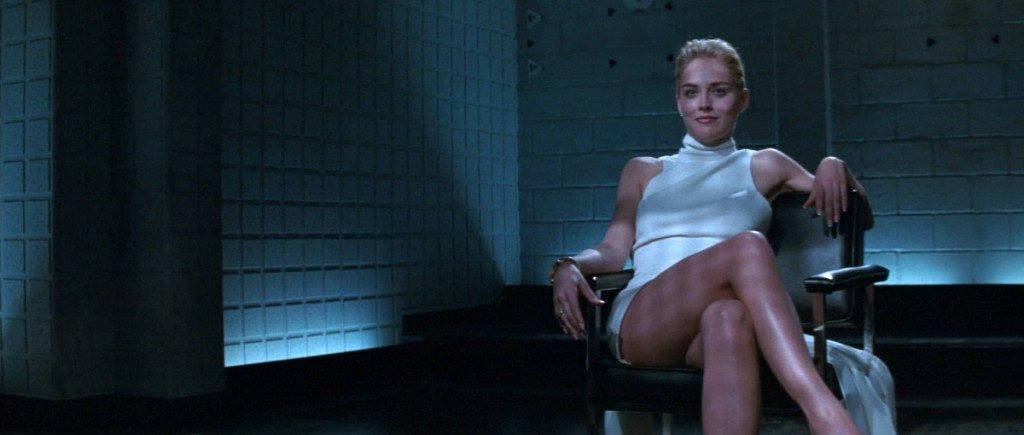 Of course, it just had to be Catherine Tramell. Probably the least surprising entry on the list, Sharon Stone's performance in 'Basic Instinct' isn't just among the sexiest performances ever but also one of the most iconic female acting performances of all time. She is deadly seductive and gorgeously wicked and her performance here completely steals the show. Catherine is one of the more complex characters in cinema. She is often described as a femme fatale and her psychopathic traits coupled with narcissism make her one of the most frightening characters ever. Stone is so brilliant in the role that it feels like she was just born to play it.