Shailene Woodley is an American actress and activist. Brought up in Simi Valley, California, Woodley began modeling at the age of four, and began acting professionally in minor television roles, before gaining two Young Artist Award nominations for her leading roles in the television films 'A Place Called Home' in 2004 and 'Felicity: An American Girl Adventure' in 2005. As a teenager, she rose to fame for her leading role as Amy Juergens on the ABC Family television series 'The Secret Life of the American Teenager', for which she received five Teen Choice Awards nominations.
Woodley garnered critical acclaim for her film debut in 'The Descendants' in 2011, for which she won the Independent Spirit Award for Best Supporting Female, the National Board of Review Award for Best Supporting Actress, and the Trophée Chopard at the 2012 Cannes Film Festival, and was nominated for a Golden Globe Award for Best Supporting Actress – Motion Picture. Her role in 'The Spectacular Now' in 2013 received further praise, and she won the Sundance Film Festival Special Jury Prize for Dramatic Acting and was nominated for the Independent Spirit Award for Best Supporting Female for her performance.
In 2014, Woodley achieved global recognition for her starring role in the romantic drama 'The Fault in Our Stars', which earned her the Hollywood Film Award for Breakout Performance – Female, three Teen Choice Awards, and two MTV Movie Awards, including one for MTV Movie Award for Best Female Performance. Her starring role as Beatrice "Tris" Prior in the dystopian science fiction action 'The Divergent' Series garnered her further recognition. She starred opposite Joseph Gordon-Levitt in Oliver Stone's biographical thriller 'Snowden', in which Gordon-Levitt portrayed Edward Snowden. Filming began on February 16, 2015, and 'Snowden' was released on September 16, 2016.
Since 2017, Woodley has portrayed Jane Chapman in the HBO limited series 'Big Little Lies' for which she was nominated for a Primetime Emmy Award and Golden Globe Award for Outstanding Supporting Actress in a Limited Series. In 2018, she starred in and produced the film 'Adrift', with Baltasar Kormákur as director. Her performance as Tami Oldham Ashcraft, a real life sailor who was stranded at sea after a storm, was praised by critics and fans alike, with Daniel Feingold from WSVN calling her work "Oscar-worthy." She was awarded the Rising Star Award during the 2018 Deauville Film Festival.
In mid-2016, Woodley joined the board of 'Our Revolution', a political organization aimed to educate voters about issues, get people involved in the political process, and work to organize and elect progressive leaders. On September 29, 2016, she was honored at the 20th Anniversary Global Green Environmental Awards receiving the Entertainment Industry Environmental Leadership Award for co-founding the 'All it Takes' organization. In October 2016, she was given the Female EMA Futures Award during the 26th Annual Environmental Media Association (EMA) Awards.
At this point you must be wondering what is the next Shailene Woodley movie or TV show? Well, here's the list of upcoming Shailene Woodley films and TV shows scheduled to release in 2019 and 2020. We can only hope that the latest Shailene Woodley movies would be as good as some of her recent ones.
1. Big Little Lies (2017 – )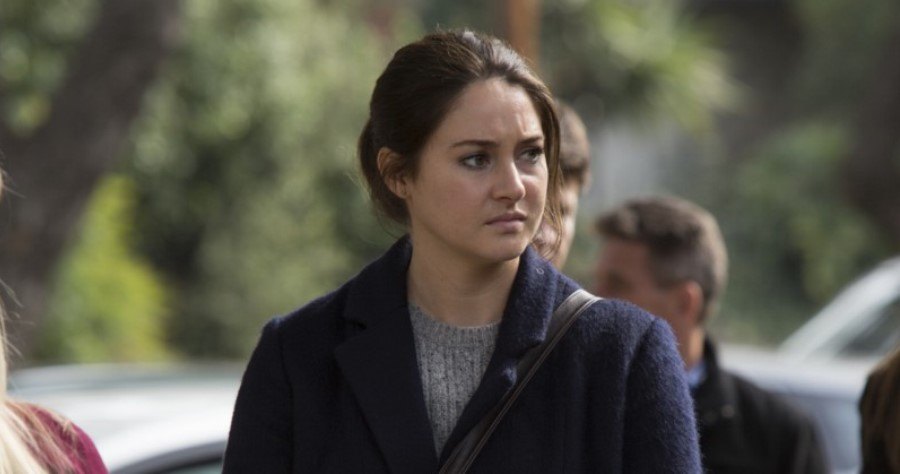 Shailene Woodley plays the role of Jane Chapman in the popular HBO drama series 'Big Little Lies.' Jane comes to Monterey as a single mom with her 6-year-old son, Ziggy. She has buried haunting memories of a rape and assault by Ziggy's father whom she called by the name Saxton Banks. Jane befriends with Madeline (played by Reese Witherspoon) who introduces her to Celeste (played by Nicole Kidman). The three women soon become close friends and confess their dark secrets to each other. Celeste and Madeline stand by Jane's side when her son Ziggy has been accused of molestation charges by Renata Klein's daughter, Amabella at the Otter Bay Elementary.
Before the deadly events on the Audrey and Elvis event night unfold, Perry Wright (played by Alexander Skarsgård) walks up to the ladies demanding he wants to talk to his wife Celeste Wright. Jane realizes with a shudder that Perry is the father of Ziggy and the man who raped her. The upcoming second season opens up with Mary Louise Wright (played by Meryl Streep) arrives Monterey to find out the truth behind her son Perry's death. David E. Kelley, who is the creator of the first season, wrote the script for 'Big Little Lies' season 2. Andrea Arnold, who is known for 'American Honey' and 'Transparent,' directs the upcoming season. Bruna Papandrea, Jean-Marc Vallée, Nathan Ross, Gregg Fienberg, and David E. Kelley play other regular roles. HBO has set a June 9, 2019, premiere date for 'Big Little Lies' season 2.
2. Misanthrope (TBA)
Shailene Woodley is set to play the lead role in the upcoming serial killer thriller 'Misanthrope,' reports Variety. The plot follows a troubled cop who is known for an excellent track record in the past. She is recruited by the FBI to hunt down a cold-blooded killer cut loose in the city. But the investigation leads her into unwanted places and unpleasant memories. Woodley is expected to play the cop in the movie which is directed by Damian Szifron (known for 'Wild Tales') from a script he co-wrote with Jonathan Wakeham. 'Misanthrope' will start filming in Atlanta by the end of 2019.
3. Untitled Drake Doremus film (2019)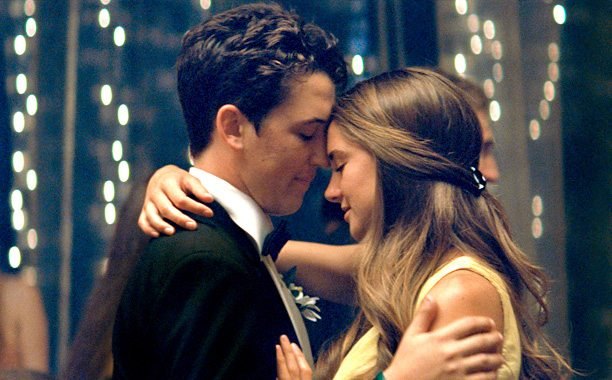 Shailene Woodley, Jamie Dornan, Sebastian Stan & Matthew Gray Gubler are all set to star in the next film by Drake Doremus. 'Like Crazy' director, Doremus has co-written the original screenplay with novelist Jardine Labaire. The film depicts present the present day Los Angeles. It revolves around a woman named Daphne played by Woodley. She is thirty-something and navigating a year of love and heartbreak. The film unlocks the secrets of her life suddenly, and in intriguing places. The producer of the film is Tae-Sung Jeong, CEO of CJ Entertainment. Francis Chung, Doremus, Robert George, Jerry Ko, Fred Lee, Jihyun Ok, and CJ's Seoul-based director of development are set to oversee the production.
Read More: Upcoming Gary Oldman Movies
4. Arkie (2019)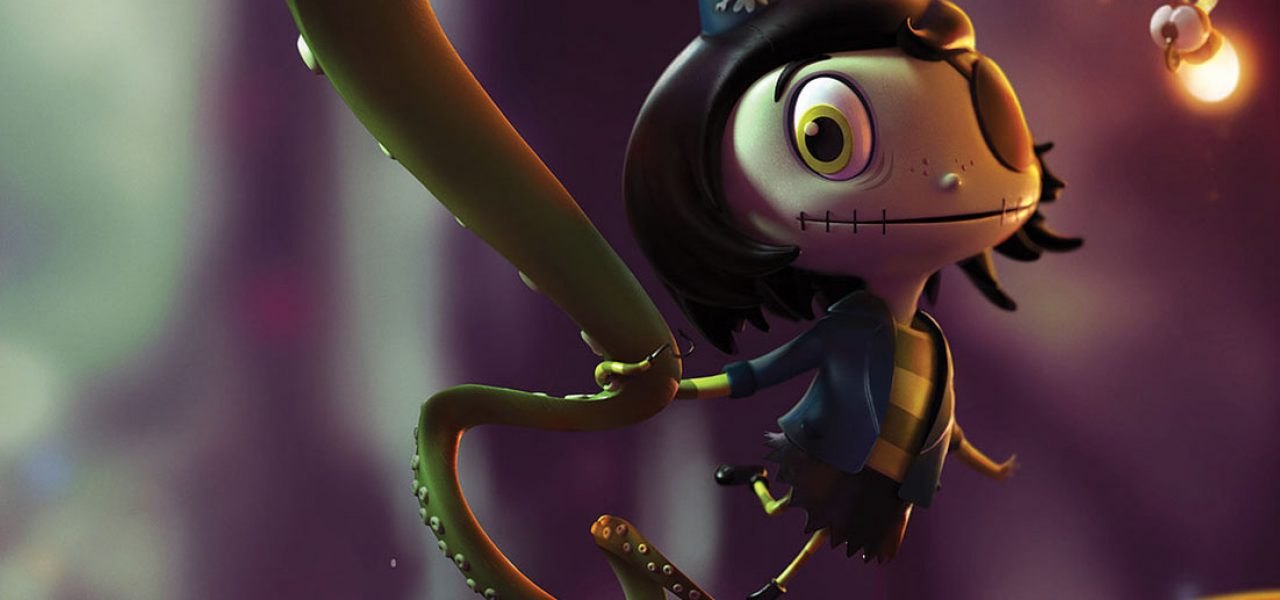 'Arkie' is an upcoming animated feature movie based on the 'Scarygirl' graphic novel and video game created by award-winning artist Nathan Jurevicius and is being directed by his brother Luke Jurevicius. The story is a fantastical adventure about an inquisitive young girl who leaves home for an epic journey to the dangerous metropolis where she needs to rescue her father from the clutches of a mysterious doctor. The English-language voice cast is headed by Shailene Woodley as Arkie, and Jai Courtney as Dr. Maybee, and also includes Internet star Andrew "King Bach" Bachelor.
Production is by Passion Pictures Australia and Canada's Nitrogen Studios, with Australia's Luma handling animation. The producer credit goes to Sophie Byrne and John Stevenson will serve as executive producer.
Read More: Upcoming Jennifer Lopez Movies