In 2014, Jake Gyllenhaal did a movie called 'Nightcrawler'. It follows the story of a man named Louis Bloom who switches careers from being a petty thief to become a highly competitive stringer. The film follows the rise of his freelance journalism career, giving us a picture of the quick wit and 'ready to dive in danger' attitude that this job needs. It gives a very disturbing image of the man that Lou finally turns into, or perhaps, shows us what he was, to begin with, anyway.
Obviously, the film is driven by the character that the filmmakers want us to see and his job is just a plot device to highlight his moral fibre. If you have been wondering what it is actually like to be on the streets at night, driving crazily from one spot to another to film miserable scenes that are served to us on the news next day, you should watch 'Shot in the Dark'. Be warned though, it gets more chilling and disturbing than the movie that tried to capture the essence of this profession.
The series is directed by Jeff Daniels. He is also known for his work in documentary series like 'Duff Takes the Cake', 'Hunting Hitler', 'The Hunt for the Zodiac Killer', 'Buried: Knights Templar and the Holy Grail' and 'Eyewitness War'. 'Shot in the Dark' is executive produced by Tracy Bacal, Jeanne Begley, Kelly McPherson, Howard Raishbrook, Emre Sahin, Shannon Watts and Sarah Wetherbee. Kevin Brennecke, Ian Egos, Jennifer Ehrman, April Garcia, Michael Gross, Fikret Manoglu, Valery Castillo, Ally Hawksley, Todd Fields, Jason Osper, Elida Portillo and Castor Fernandez have served as various producers, handling story producing, graphics and field producing and post-production.
Shot in the Dark Cast: Who's in It?
The cast of 'Shot in the Dark' involves the crew of the companies that have been featured in the show. It includes Howard Raishbrook, Marc Raishbrook, Austin Raishbrook, Scott Lane, Victor Park, Todd Betts, Zak Holman and Steve Gentry. The Raishbrook brothers are the owners of RMG News. They have been in the profession for more than a decade and have frequently collaborated with big networks like Fox News, CBS, NBC, ABC and Spike Television network. Scott Lane is the founder of LoudLabs News and works mostly alone. He has been doing this work for more than fifteen years now. Zak Holman is the owner of OnScene.TV, and has the largest crew to his disposal as compared to the others.
Shot in the Dark Plot: What's It About?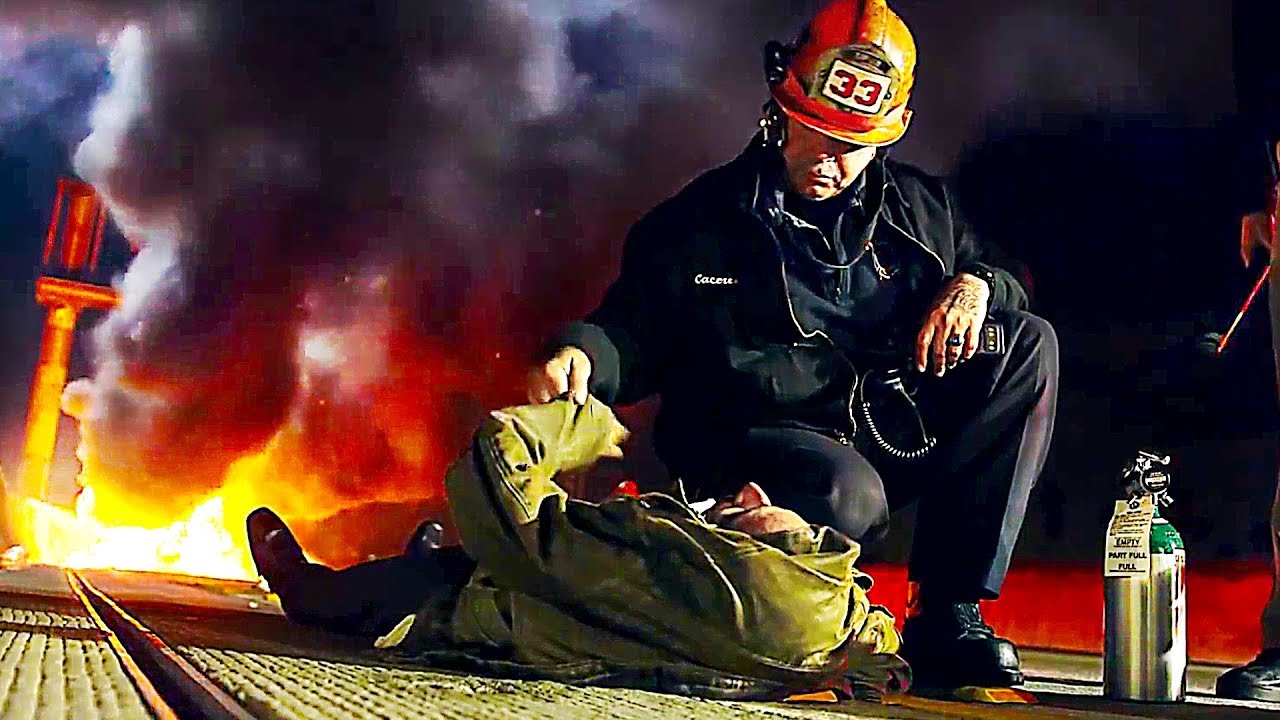 'Shot in the Dark' gives the viewers an insight into the job of stringers. If you aren't familiar with the term, stringers are freelancers who record videos or take pictures of a scene-of-crime or of an accident or anything worth reporting — and sell it to news broadcasting channels. They are not directly employed; they have no fixed salary and no regular working hours. In the course of time, they might develop a relationship with certain channels and might regularly collaborate with them. But that doesn't mean that this affiliation would be forever. The world of stringers is marred with cut-throat competition. You have to be the first at the scene because there are a bunch of others making their way to the same spot. If they get their first, you might as well turn around and head for some other scene. If you don't keep up your game, then you'll lose pretty easily. The channels that you have been in contact with will not hesitate to prioritise someone else over you if the other person brings them better material.
In the first season, 'Shot in the Dark' focuses on the work ethic of three major stringing companies — OnScene.TV, LoudLabs LLC and RMG News. These companies are based in LA. Each of them started from scratch to turn stringing into a proper business. Every night, they race against each other and the other freelancers who are trying to make it through in the business.
In the eight episodes of this show, their drive to win is documented to show everyone what it takes to be a stringer. They are equipped with the best gear to shoot anything and everything clearly; they get racy cars so that they can make their way to the scene faster; they have a connection to 911 emergency and police radio so that they can have an idea of their next project. But all of this doesn't mean anything if a person doesn't have a flair for the job. You need to be alert, quick to respond, should be a great driver (you wouldn't want your story to be captured by another stringer) and should have a sense of shooting the scene once you are there. Some are born ready for this job; others have to learn.
This is clearly one of the most hectic jobs in the world. Stringers get to see some very bad things and need to keep a clear head while doing it because one moment of weakness can cost you the job. Such pressure can make anyone want to quit their job. But there are other things that make them stay too. Wonder what that is? You'll find all the answers in this Netflix documentary, which shows you every aspect of this complicated profession.
Shot in the Dark Season 2 Release Date: When Will It Premiere?
'Shot in the Dark' Season 1 was released on November 17, 2017. The series received good reviews from critics who applauded the raw, often harsh, take on stringing. The people involved in making this didn't try to cover up anything too dark, neither did they try anything unnecessary to increase the dramatic effect. No attempt has been made to justify the moral grounds of the job. It is shown just as it is.
As far as the next season goes, we don't have an official announcement yet. Though considering the unique concept of the show, it definitely deserves another season. Our best guess is that if the show does get renewed, 'Shot in the Dark' Season 2 can release sometime in November, 2019. We will update this section as soon as we hear more.
Shot in the Dark Trailer:
While we wait for an update on 'Shot in the Dark' Season 2, check out the season 1 trailer below. If you haven't seen the show yet, head over to Netflix to catch all the episodes of the previous season.
Read More: Best Movies About Journalism