Netflix's 'Maniac' could have been more aptly titled. The show is one hell of a maniacal ride. If you were able to make sense of everything in the show after just one watch, then.. well, you are a genius. There are so many ideas floating around in 'Maniac' that you will need to watch it twice, if not more. With two major stars in the form of Emma Stone and Jonah Hill at the center of all the drama, 'Maniac' is irresistible — no matter how confusing it is.
Maniac follows Annie Landsberg and Owen Milgrim, two strangers drawn to a mysterious pharmaceutical trial, each for their own reasons. Annie is depressed and aimless, fixated on broken relationships with her mother and her sister; Owen, the fifth son of wealthy New York industrialists, has struggled his whole life with a diagnosis of schizophrenia. Neither of their lives are anywhere close to perfect, and the promise of a new, radical kind of pharmaceutical treatment—a sequence of pills its inventor, Dr. James K. Mantleray, claims can repair anything about the mind, be it mental illness or heartbreak—draws them and ten other strangers to the facilities of Neberdine Pharmaceutical and Biotech for a three-day drug trial that will, they're assured, with no complications or side-effects whatsoever, solve all of their problems, permanently.
Now that you have seen the show, I am sure you are in the mood to watch more such shows with crazy sci-fi premise. Worry not! That's why we are here. Here's the list of TV series similar to Maniac that are our recommendations. You can watch several of these shows like Maniac on Netflix, Hulu or Amazon Prime.
12. Travelers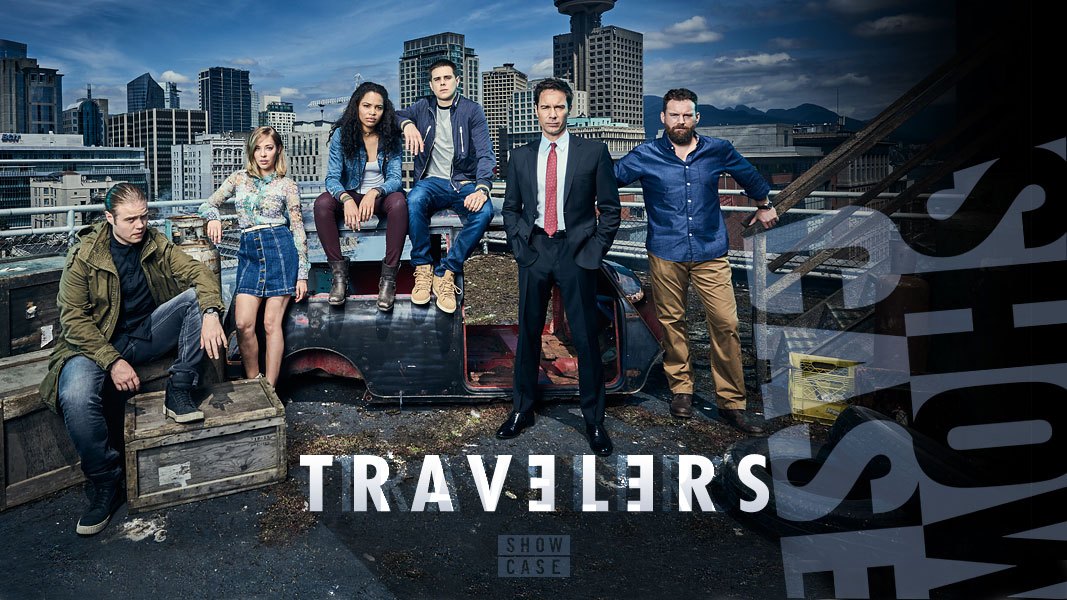 With a slight twist in the narrative, what if humans, instead of travelling through time with their physical bodies and all the baggage, could merely send their consciousness back or forth in time, and embed it into a dying person in the present? 'Travelers' has made use of this niche concept and created a two-season series out of it, just for us to binge. A group of "travellers" who're operatives from the far future have been tasked with protecting their society from being doomed by sending their consciousness back in time. As they attempt to tweak the eventualities that may lead to a catastrophe, which could also possibly destroy the world as we know it, they cover their present life using their host's social records while they continue with their missions. The character depth and the pace is amazingly built into the series' core, along with some stellar performances. A must visit TV show for 'Maniac' aficionados.
Read More: TV Shows Like Outlander
11. Person of Interest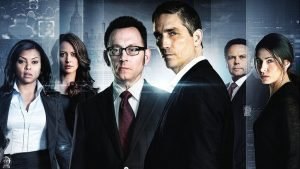 Before Westworld, Jonathan Nolan and J.J. Abrams collaborated on Person of Interest. A science fiction crime in which a reclusive billionaire (Harold Finch) builds a machine that identifies the potential victims or perpetrators. However details of the crime and whether the person in question is a victim or perpetrator is left a mystery. Finch alongside his accomplice, John Reese must unravel the mystery and serve justice. The action scenes are realistic and development of artificial intelligence (machine) over the series makes it a sci-fi show of its own kind.
Read More: TV Shows Like This Is Us
10. 12 Monkeys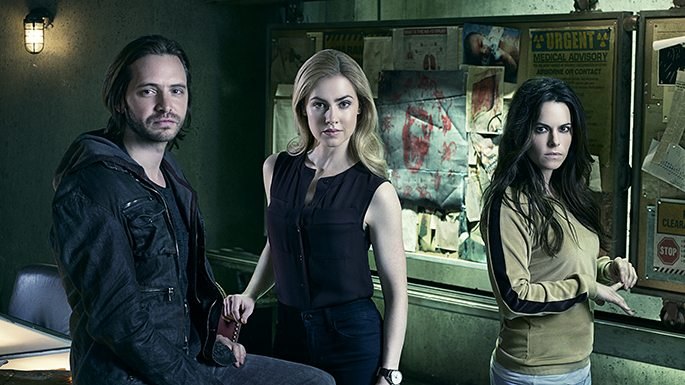 '12 Monkeys' finds its inspiration from the now revered and worshipped Terry Gilliam movie of the same name. Featuring force de majeure performances from Bruce Willis and Brad Pitt, the film revolves around a post-apocalyptic future, where humanity has been wiped out by a deadly virus. Scientists manage to send a man back in time to discover the cause and find out more about the virus. The show works on the same premise but understandably adds layers to the already complex movie and characters. The recently concluded show went on a high and made sure the fans of the old classic reminisce the movie with fondness and worth.
Read More: TV Shows Like True Detective
9. The OA (2016-)
This mind-bending sci-fi series is probably one of the most underrated gems on the list. Prairie Johnson returns home after a seven-year stint in limbo to her hometown. Much to the surprise of the inhabitants, Prairie is a changed woman, including her newfound ability to see, and begins to call herself the OA. The story unravels as Prairie reveals her chaotic absence in the most incredulous of manners. For fans of stories with an atmospheric backdrop, 'The OA' is the perfect place to get lost in and make the most of rich, complex characters.
Read More: TV Shows Like Twin Peaks
8. Philip K. Dick's Electric Dreams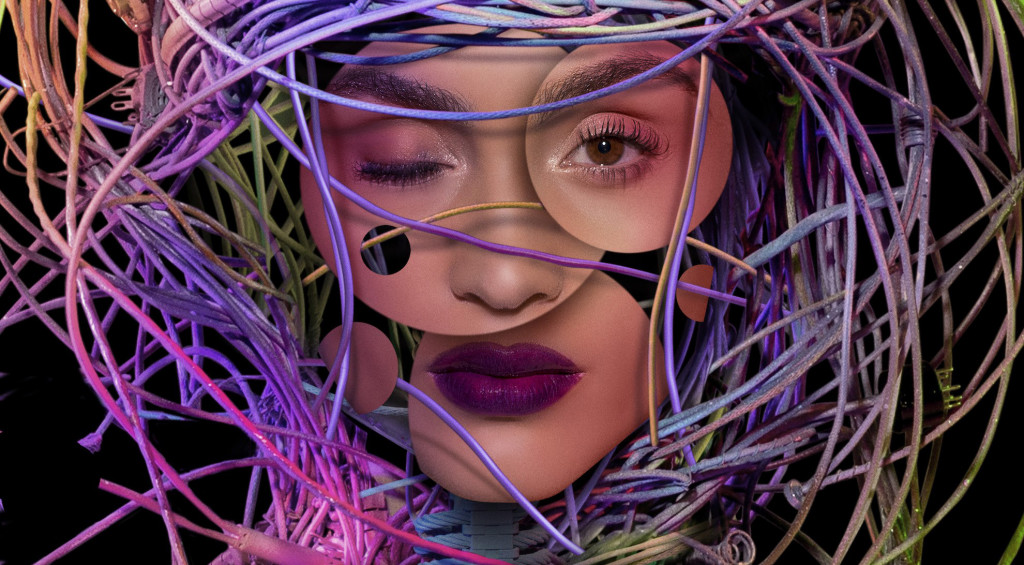 As predictable as it sounds, with Bryan Cranston as one of its executive producers, 'Electric Dreams' is an anthology series based on short stories penned by Philip K. Dick. With episodes ranging from mutant telepaths who can communicate in a world of no technology, to non-existent, fictional towns where people have been commuting to, and from virtual realism to alien attacks, 'Electric Dreams' is the younger sibling of 'Maniac' in letter and spirit. Watching 'Electric Dreams' is like a continuation of 'Maniac', though you would also notice the clear differences between the two.
Read More: TV Shows Like Riverdale
7. Sense8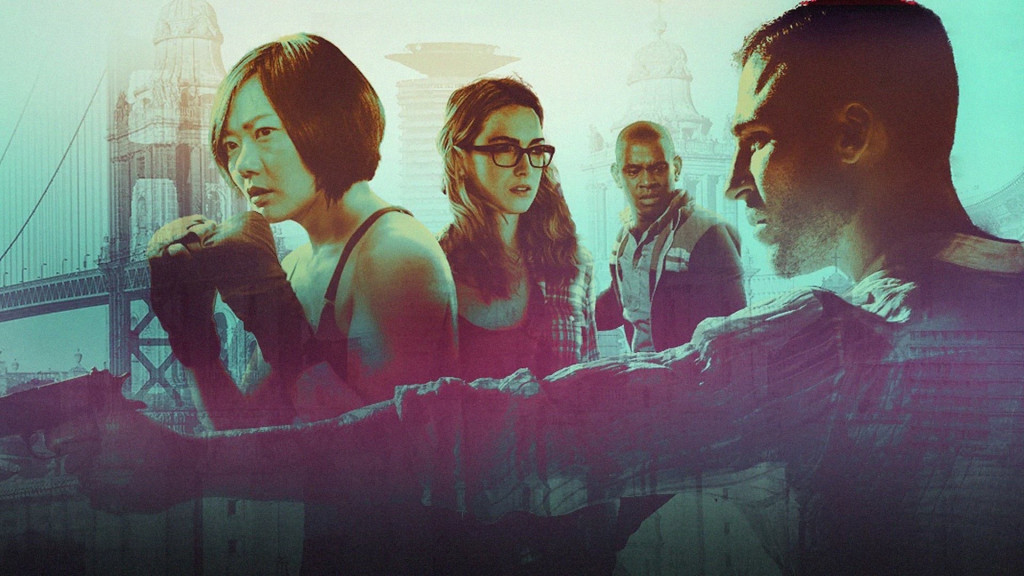 The good news is – Sense8 is all set to return with a mega-episode in 2018. The two-season sci-fi drama surrounds the lives of eight differently abled people spread across the world who turn out to be sensates, i.e. beings who are telepathically connected, unbeknownst to each other initially. The eight can effectively share their thoughts, emotions, and know-how with each other while trying to figure out the bigger plot behind their so-called "connections". As the series progresses, all the eight have been accustomed to each other's thoughts, some have hooked up with each other while a few others have friction between them. The antagonist is called "Whispers", a sensate, who has taken it upon himself to track and hunt each one of them. Although the similarities with 'Maniac' are minimal, the seemingly futuristic setup and the visuals are reminiscent of our beloved tv show.
Read More: TV Shows Like How I Met Your Mother
6. Stranger Things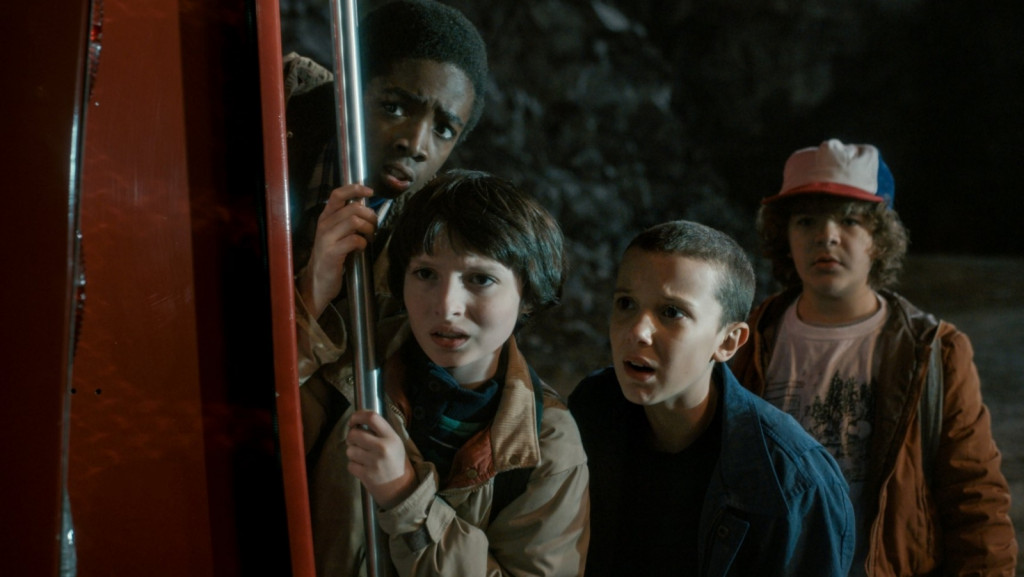 The antagonistic of 'Maniac', yet not regressive in its style, 'Stranger Things' went on to become one of the most popular TV shows ever watched after 'Game of Thrones' and had forever been a hot topic of discussions and debates. The series' first season, set in the 80's in rural Indiana, revolves around the mysterious disappearance of a boy named Will and the ensuing boy-hunt by cops, relatives, and friends alike. With other inexplicable phenomena undergoing in the town, everyone, especially the kids are riled from a surprise visit by a weird-looking girl with telekinetic abilities, who also helps them look out for their missing friend. The second season picks a year later after the end of season one, wherein everyone's trying to cope with the shock while constantly in fear for the Upside Down. 'Stranger Things' is a must watch for its realism, coupled with the elements of alternate dimensions, paranormal, human experiments et al which could very well be the areas of binge-interest for the 'Maniac' fans.
Read More: TV Shows Like House of Cards
5. Twin Peaks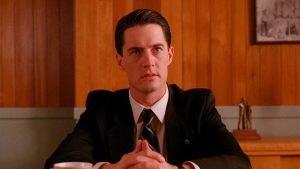 One of the many cult shows, Twin Peaks is masterminded by David Lynch. The story revolves around the mysterious town named "Twin Peaks where FBI agent Dale Cooper investigates the murder of a High school student, Laura Palmer. This crime drama is praised for its surreal elements. Since its release, it has influenced many future TV Shows. It returned to television screens after twenty-five years for a limited run of 18 episodes in 2018. If you are wondering how is Twin Peaks similar to Maniac, look no further than maniacal qualities of both the shows.
Read More: TV Shows Like Mindhunter
4. Altered Carbon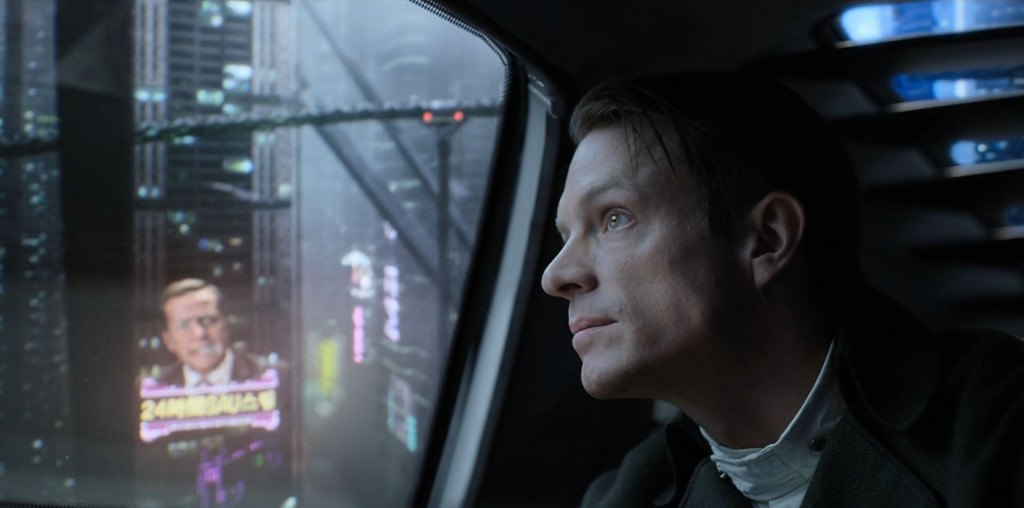 Not just any other Netflix series, 'Altered Carbon', which is also the most recent addition to the tv shows on this list, has hit all the right notes with an unwavering plot and some over-the-top CGI. Set 350 years into the future, where consciousness and memories can be stored in disc-shaped units known as the cortical stack, humans use the physical or engineered bodies only as a medium, and call them "sleeves". A soldier named Takeshi, who wakes up 250 years in a new "sleeve" has to answer for his own crimes committed by his previous "bodies" and also help Laurens Bancroft, an affluent settler, in solving his own murder. The overwhelmingly advanced technologies and the relatively darker rendering makes it an intense and captivating watch.
Read More: TV Shows Like Pretty Little Liars
3. Rick and Morty
The only sitcom on the list finds itself here deservedly. 'Rick and Morty' charts the inter-dimensional misadventures of Rick, a cynical mad scientist and his fretful grandson, Morty. Its unique blend of high-concepts and dry, emphatic comedy has made it one of the topmost shows around. The success has prompted the makers to sanction it for another seventy episodes and we might be seeing the notorious duo for a very long time.
Read More: TV Shows Like Shameless
2. Black Mirror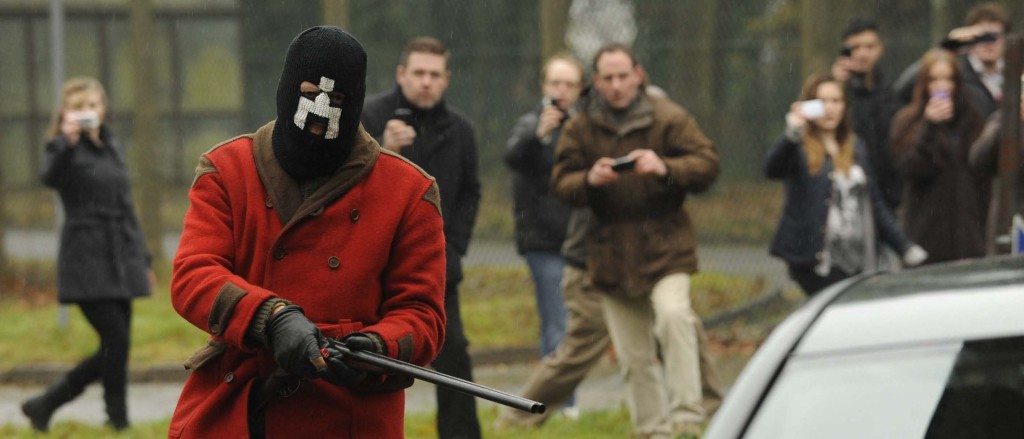 'Black Mirror' has probably topped the list in terms of the buzz around the show. Functioning with its anthology set-up, this science-fiction horror show represents the most diversely imaginative art in the genre. Throughout its run, 'Black Mirror' has managed to come up with inherently violent and truthful reflections of our species' dangerous association with technology. While the plots are often based on possible future inventions and groundbreaking discoveries, the exaggerated satirization of our current interaction with modernization also serve as timely reminders for the dangerous path we have ourselves set on. Its clever use of narrative tropes and its refreshing integration with intelligently inked fiction makes 'Black Mirror' a must watch on your list.
Read More: TV Shows Like On My Block
1. Westworld (2016-)
Imagine the amount of brains that went into a series which was penned by Michael Crichton (The Andromeda Strain, Jurassic Park) back in 1973, more than 4 decades ago, which is now being created for television by none other than Jonathan Nolan, Lisa Joy, and with J J Abrams as one of the executive producers.
The series is built around an amusement park called "Westworld" which is populated by human-like androids and one could go into the park as a human to have their way at the wild west, for the androids are theoretically forbidden to harm humans in any manner whatsoever. With two parties in the contract, the hosts, who are in-charge of the activities within the park and also monitor, repair the androids as and when necessary, and the guests who can choose to do anything they want to, violent or otherwise, the conflicts arising, as a result, are extremely satisfying. An overwhelming, difficult to comprehend TV show in its first go, yet the ensuing addiction that follows cannot be experienced with any other TV shows out there. Go experience it, today!
Read More: TV Shows Like Westworld