Israeli television is one of the best television industries in the world. It is known for producing quality shows that often explore unique, never before thought of, territories. Some of these shows have received international adaptations, most notable of them being 'Prisoners of War' which received a do-over by Showtime in the form of 'Homeland'. 'Shtisel' is another such show, treading the unexplored grounds and telling the stories that aren't otherwise focused on.
Created by Ori Elon (who received Israeli Television Academy Award for the show) and Yehonatan Indursky, it follows the story of an Orthodox Jewish family in Jerusalem. With all the debates and discussions about the crossing of paths of religion and politics, the differences between liberals and conservatives, 'Shtisel' tries to paint the image of its characters as just another bunch of normal people, dealing with the same old problems in life, occasionally complicated by the indulgence of religion in their lives.
Shtisel Cast: Who's in It?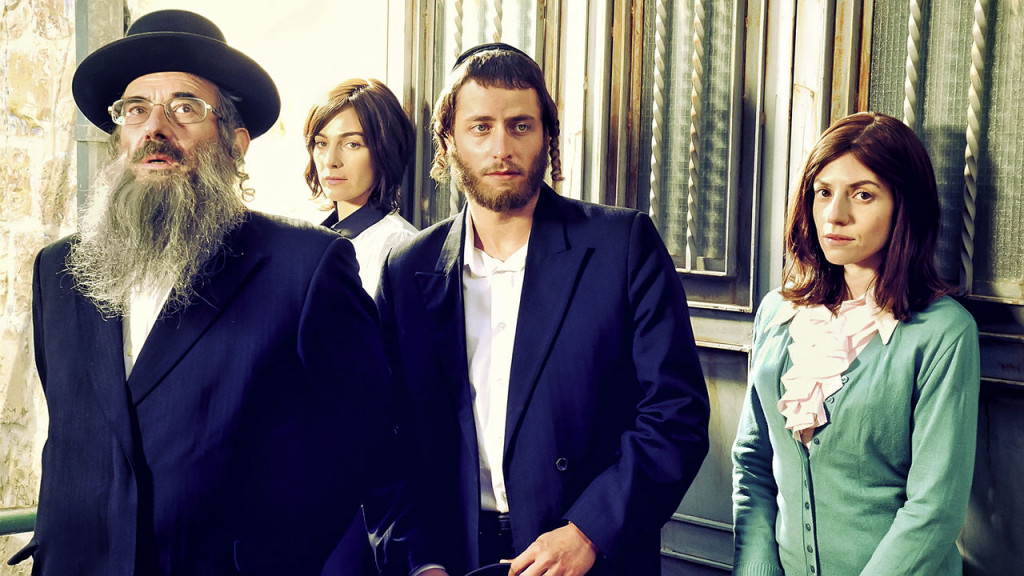 Dov Glickman plays the role of Shulem Shtisel. Glickman is best known for his role in 'Zehu-Ze', a satirical show that also holds the record of being Israel's longest running TV show. His other notable works include 'Paratroopers', 'Sipurey Efraim', 'Big Bad Wolves', 'Norman: The Moderate Rise and Tragic Fall of a New York Fixer', 'Murer: Anatomie eines Prozesses', 'Stockholm', 'Laces' and 'The Conductor'. For his role in 'Shtisel', he twice won the Israeli Academy Award for Best Actor.
Michael Aloni plays the role of Akiva Shtisel. Aloni is known for his work in 'HaShminiya', 'Out in the Dark', 'A Place in Heaven' and 'When Heroes Fly'. He also serves as the presenter for 'The Voice Israel', a reality singing competition.
Neta Riskin appears in the role of Giti Weiss. Riskin has worked in a number of films and TV shows, which include names like 'A Tale of Love and Darkness', 'Damascus Cover', 'Longing' and 'The Gordin Cell'.
Shira Haas plays the role of Ruchami Weiss. She is known for working in films and TV shows, such as, 'Princess', 'The Zookeeper's Wife', 'Mary Magdalene', 'Noble Savage', 'Foxtrot', 'The Harem' and 'The Conductor'. She is also the recipient of Israeli Film Academy award, among other reputed ones in the Israeli entertainment industry.
Zohar Strauss plays the role of Lippe Weiss. Apart from being a prominent name in Israeli cinema, he has also been a part of Hollywood movies, like 'Eyes Wide Shut'. His other notable works include titles like 'Lebanon', 'Things Behind the Sun', 'Magic Men', 'Beaufort', 'Kirot', 'Zaguri Imperia' and 'Jellyfish'. He is also an active part of the theatre.
Orly Silbersatz Banai plays the role of Aliza Gvili. Banai has won multiple awards for her acting. Her acting credits include 'Zehu Ze', 'The Siren's Song', 'Broken Wings', 'Lost Islands' and 'Taking Out the Dogs'.
Ayelet Zurer plays the role of Elisheva Rotstein. Another winner of Israeli Academy Awards, Zurer is known for her roles in 'Nina's Tragedies', 'Betipul'. 'Munich', 'Vantage Point', 'Angels and Demons', 'Man of Steel', 'Daredevil' and 'Transparent'.
Sasson Gabai appears in the role of Nukhem Shtisel. A well-known name in Israeli film and television industry, Gabai has won a number of prominent awards. His acting credits include names like 'The Angel', 'When Pigs Have Wings', 'House of Saddam', 'The Order' and 'Not Without My Daughter'.
Hadas Yaron plays the role of Libbi Shtisel. Her list of acting credits might not be long, but she has already made a good name for herself and has received a number of awards for her roles. Her most notable work can be seen in 'Fill the Void', 'Felix and Meira', 'Mary Magdalene' and 'The Complexity of Happiness'.
Sarel Piterman plays the roles of Zvi Arye Shtisel, Gal Fishel appears as Yosa'le Weiss, Ori Ilovitz appears as Haim'ke Weiss and Eliana Shechter plays the role of Tovi Shtisel.
Shtisel Plot: What's It About?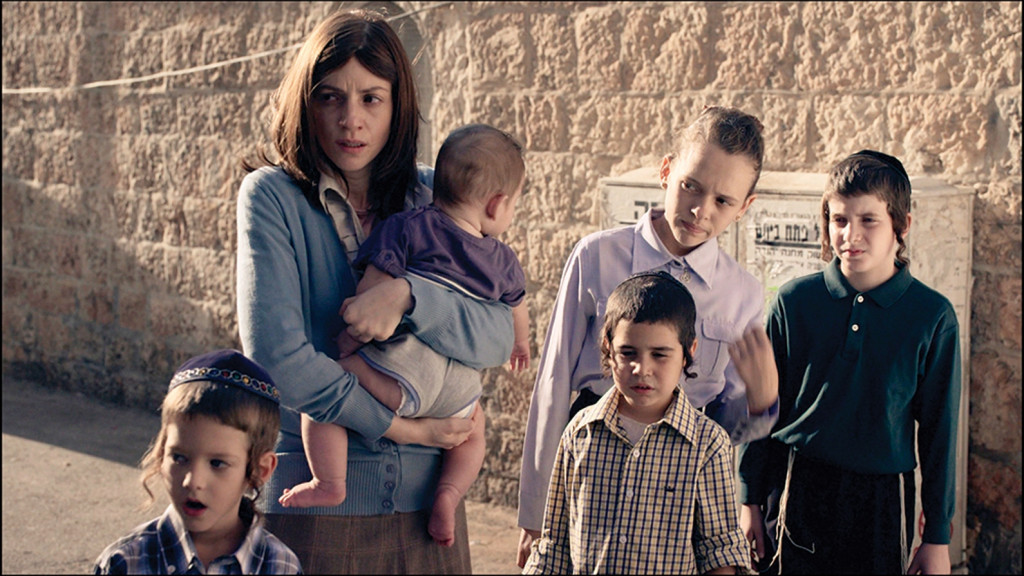 A family is a complicated structure. The bigger it gets, the more tangled it becomes. Shtisels are one such group of people who belong to an orthodox religious community where straying from the teachings can easily become the reason for tension amongst the family members. Even though they live in a town that takes traditional air, they, especially the youngsters, can't help but look around the contrasting modernity whenever they travel to the city. While the patriarch tries to hold everything together through their combined faiths, he can't control the lives and desires of his children. For example, his son fancies an older, twice-divorced woman, and his daughter is struggling with raising her children after the husband left.
Shtisel Season 3 Release Date: When Will It Premiere?
'Shtisel' season 2 premiered on October 31, 2015. The show became a hit in Israel, receiving both critical acclaim and high ratings. It was applauded for bringing a fresh perspective, a deeper analysis of the lives of religious people, giving a break from otherwise stereotypical characterisation. The series received further love when it received an international audience.
Amazon bought the rights to it and it was announced that an American adaptation would be made. This fuelled the excitement of the fans. However, it has been a while now, and there doesn't seem to have been any development on the project. This is also understandable because shifting the series from Israel to America would offer a lot of cultural challenges because the Haredi communities in both countries have stark differences, which would reflect in the storyline.
Those wondering about the release date of the next season, there hasn't been any announcements made. Our best guess is that if the show is being made, 'Shtisel' season 3 can release sometime in 2020 or 2021. We will update this section as soon as we hear more.
Shtisel Trailer
'Shtisel' has proved itself capable of being loved by audience all over the world, even if its story is set in a small town in Jerusalem and follows the religion that is not the biggest religion in the world. Yet, it has succeeded in establishing that connection with the audience. If you want to re-watch the series, you can catch both seasons on Amazon Prime and Netflix. Here is a sneak peek to give you a gist of its story.
Read More: Best Jewish Movies of All Time