The scene of the horror genre in television has received a great boost through the pattern of the anthology. If you enjoy such shows, then you must be familiar with the Canadian series, 'Slasher'. It combines the genres of murder mystery and slasher horror to tell riveting stories that span one season at a time. The creator of the show, Aaron Martin, was heavily inspired by the works of Agatha Christie. Ryan Murphy's hit horror series, 'American Horror Story' was another inspiration that made Martin give a new face to horror.
Despite the good reviews for season 1, the show almost met a quick end during the production of its second season. However, Netflix came to the rescue and now we are about to have the third! Martin left the series after the second season and for the third, Ian Carpenter has stepped into his shoes as the showrunner and the executive producer.
Slasher Cast: Who's in It?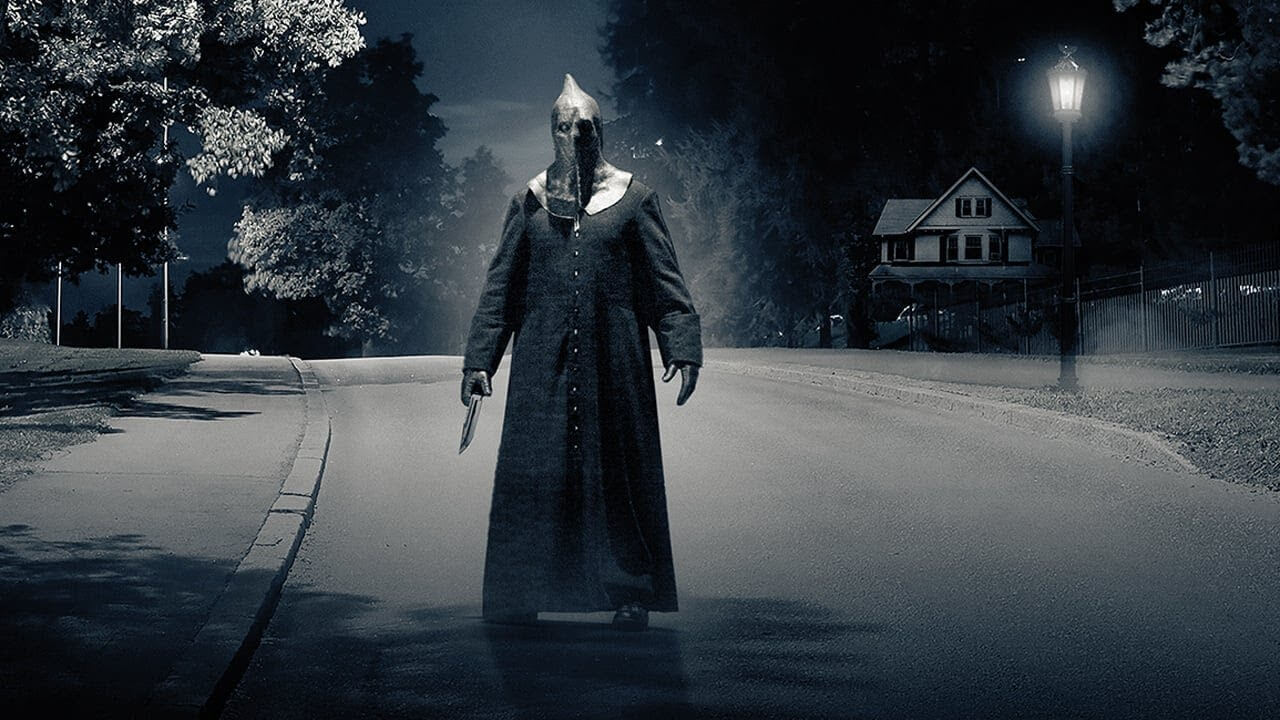 The previous seasons of 'Slasher' have had actors like Katie McGrath, Brandon Jay McLaren, Leslie Hope, Jim Watson and Christopher Jacot in the main roles. The supporting cast includes another bunch of talented names. Originally, Martin's idea was to keep the original cast intact and put them in different roles in different seasons, much like 'American Horror Story'. However, due to some reasons, most probably scheduling conflicts, it wasn't possible and so, the second season had a cast with very few actors returning from the first. After Martin's departure, the third season includes new names.
'Solstice' stars Salvatore Antonio in the lead role of Angel Lopez. His young version is played by Isaac Pilozo. Antonio is known for his roles in 'Schitt's Creek', 'Mary Kills People', 'State Like Sleep', 'Saving Hope', 'Mad Mom' and 'Nose to Tail'. Pilozo has appeared on 'The Ron James Show' and 'Remedy' and 'Air Emergency'.
Baraka Rahmani plays the role of Saadia Jalalzai. Rahmani has previously been a part of projects like 'Incendies', 'Small Displays of Chaos', 'Pretty Sure', 'Nina's World' and 'Candlelight'. Saad Siddiqui appears as Azlan Jalalzai. He is known for his roles in 'Fahrenheit 451', 'Georgetown', 'Madam Secretary', 'Taken' (the TV series), 'Diggstown', 'Coroner' and 'Star Trek: Discovery'.
Aidan Chase plays an unknown character. Chase's filmography includes titles like 'Cardinal', 'Good Witch', 'Heir' and 'A Safe Space'. Painz Zade appears in the role of Noelle Samuels while Mika Amonsen portrays a Greek God. Wonder what twists he'll bring to the story. Amonsen's acting credits include TV shows and movies like 'Designated Survivor', 'Midway', 'Wayne', 'Impulse' and 'Suits'.
Robert Cormier plays the role of Jennings Kit. Cormier has appeared in films like 'Firecrackers', 'We Run These Streets', 'Ransom' and 'Bizarre Murders'. Genevieve DeGraves is set to appear as Cassidy Olensky. DeGraves is known for her roles in 'Let It Snow', 'Dark Forest' and 'EXIT'. Ilan Muallem portrays Joe Dimashke. He has appeared in 'The Walking Dead', 'The Big Short', 'NCIS: New Orleans', 'Deepwater Horizon', 'Cloak and Dagger' and 'Mary Kills People'.
Slasher Plot: What's It About?
Being an anthology, 'Slasher' makes the point of ending its story with every season. In just eight episodes, it creates a murder mystery with the factor of whodunit looming over the ill-fated characters while the murderer continues his/her killing spree. Every season has a title of its own, which gives the viewers a faint idea of what to expect. Just to sum up, here is what the previous seasons entail.
Season 1 is titled 'The Executioner'. While giving a strong sense of foreboding about the murderer, the title also indicates the use of religious themes in the show. The story begins with Sarah, who returns with her family to her hometown. Her parents had been murdered in the house that she now lives in. Her return is also marked with the beginning of a series of murders. The M.O matches exactly how her parents had been killed. Using the help of the man who murdered her parents, and other people, all those years ago, Sarah decides to uncover the identity of the new Executioner, who judges people based on the type of sin (out of the seven) they have committed.
The second season is titled 'Guilty Party'. It flows very closely in the veins of 'I Know What You Did Last Summer'. It features a group of camp counsellors who had attended a summer camp five years ago. That time, they had murdered someone and had buried their body in the campsite. Now, they return to retrieve the body, but can't find it anywhere. What makes it worse is that someone starts picking them off, one by one.
The third season titled ''Solstice' has a good deal of mystery and horror for the audience. It has a druid at its centre. (A great opportunity to learn about the creature if you don't know about it.) He has his eyes on a group of people and hunts down and kill each and every one of them for their crimes. What did they do, you ask? Nothing. They did absolutely nothing when a murder took place in front of them. They didn't have the courage to stand up, now they'll pay the price.
Slasher Season 4 Release Date: When Will It Premiere?
Slasher' Season 3 premiered on May 23, 2019. Like its predecessors, the third season, called 'Solstice', also consists of eight episodes. The series continued to enjoy the popularity that the first season had cemented. It received praise for its sharp writing and not relying on parlor tricks to induce horror.
'As far as the next season goes, there's a good chance that Netflix might renew the show. Considering the popularity of the show, we would be surprised if it doesn't get another season. Our best guess is that if the show does get renewed, 'Slasher' season 4 can release sometime in 2020. We will update this section as soon as we hear more.
Slasher Trailer
For fans of the horror genre, 'Slasher' is a great show. With every season, it comes up with fresh stories that promise to terrorize you in ways that you hadn't witnessed before. You know you want to watch it, even when you are scared out of your wits. You can catch the previous seasons on Netflix. Here's a look at 'Slasher' season 2 to remind you why you might want to gather your friends to binge this one. I wouldn't recommend it to be done alone.
Read More: Best Paranormal Shows on Netflix