Calvin Cordozar Broadus Jr., popularly known by his stage name Snoop Dogg, is an American rapper, singer, songwriter, and actor. The singer-rapper has numerous awards and nominations to his credit, including two Emmy Awards and seventeen Grammy nominations. Since childhood, the rapper had an inclination towards music. He began singing at a very young age and began to rap by the time he was in sixth grade. He had a tough childhood where he had to work really hard to help his family run the household. However, despite his mother's attempt at keeping him away from notorious activities, he became wayward during his teen years, often running into legal troubles. In fact, he had been in and out of jail several times for allegedly possessing cocaine. Since the beginning of his career, he has been an avid cannabis smoker, which has now become a trademark of his image.
He rose to prominence in 1992 when Dr. Dre discovered him and he was featured on Dre's solo debut "Deep Cover". The rapper has sold over thirty-five million copies worldwide with twenty-three million in the United States itself. Snoop Dogg's debut album 'Doggystyle', produced by Dr. Dre, became an instant hit, topping both the Billboard 200 and Billboard Top R&B / Hip-Hop Albums charts. The album sold over a million copies in the first week itself and went on to become a certified quadruple platinum album in the year 1994.
Snoop Dogg has multiple albums to his credit, including Tha Doggfather (1996), Da Game Is to Be Sold, Not to Be Told (1998), No Limit Top Dogg (1999), Tha Last Meal (2000), Paid tha Cost to Be da Boss (2002), R&G (Rhythm & Gangsta): The Masterpiece (2004), Tha Blue Carpet Treatment (2006), Ego Trippin' (2008), Malice n Wonderland (2009), Doggumentary (2011), Reincarnated (2013), Bush (2015), Coolaid (2016), Neva Left (2017), Bible of Love (2018), I Wanna Thank Me (2019) and so on.
The rapper didn't restrict himself only within the world of music but also ventured into acting. He has starred in films like 'The Wash' (2001), where he appeared alongside Dr. Dre and DJ Pooh, featuring appearances by Eminem, Ludacris, Kurupt, Daz Dillinger, Xzibit and Pauly Shore. He played himself in the 1994 film 'Murder Was the Case' and 'A Thin Line Between Love and Hate' (1996). He appeared in the horror film 'Bones' (2001), starred in 'Mac and Devin Go to High School' (2012), and also bagged cameo roles in films like 'Half Baked'(1998), 'Training Day' (2001), 'Starsky & Hutch'(2004), 'Brüno'(2009) and many more. He has explored the world of television as well. We have seen him in a number of television series like 'King of the Hill' (2001), 'Doggy Fizzle Televizzle' (2002-2003), 'Snoop Dogg's Father Hood' (2007-2009), 'Dogg After Dark' (2009), 'Sugar' (2018), and 'American Dad' (2019), to mention a few.
He has also been an active entrepreneur and investor. In the year 2013, he and his brand manager Nick Adler launched an app called Snoopify, that allows users to put stickers of Snoop's face on photos. The rapper also became a minority investor in his first-time investment venture Eaze, a California-based weed delivery startup that promises to deliver medical marijuana to one's doorstep in less than ten minutes. He has been associated with some charitable works too. Dogg partners with city officials annually and gives away turkeys to the less privileged in Inglewood, California at Thanksgiving. He gave away 3000 turkeys in 2016.
On the work front, Snoop Dogg was recently seen in 'Law & Order: Special Victims Unit' (1999–), an American crime drama series created by Dick Wolf for NBC. The plot revolves around the Special Victims Unit, a specially trained squad of the New York City Police Department that investigates sex crimes. The series premiered on September 20, 1999. The 21st season of the show aired on September 26, 2019, making it the longest-running live-action series on television. Snoop Dogg made an appearance on the series in the episode titled "Diss", where he played the character of P.T. Banks. So now you must be wondering what is the next Snoop Dogg movie or TV show? Well, here's the list of upcoming Snoop Dogg films and TV shows scheduled to release in 2019 and 2020. We can only hope that the latest Snoop Dogg movies would be as good as some of his recent ones.
3. The Addams Family (2019)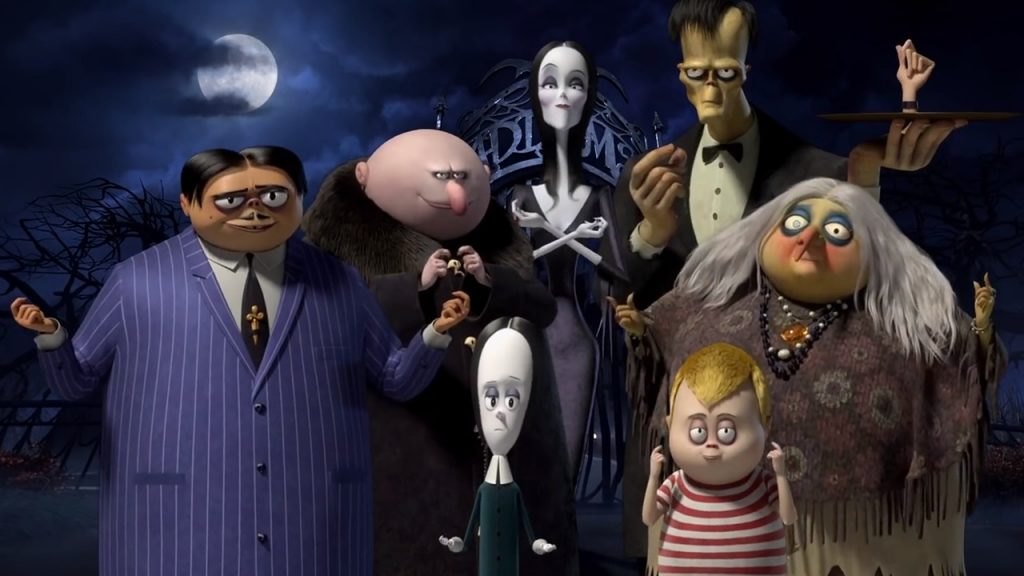 Forthcoming 3D computer-animated horror comedy 'The Addams Family', directed by Conrad Vernon and Greg Tiernan, is all set to star the voices of Oscar Isaac, Charlize Theron, Chloë Grace Moretz, Finn Wolfhard, Nick Kroll, Snoop Dogg, Bette Midler, and Allison Janney. As suggested by the title, the movie chronicles the journey of the Addams family who moves to New Jersey and their lives begin to unravel. The movie shows Gomez, Morticia, Wednesday, Pugsley and Uncle Fester square off against a reality television show host. Initially the movie was set to be released on October 18, 2019, but to avoid any clash with the dates of 'Maleficent: Mistress of Evil', the makers decided to release it on October 11, 2019.
2. The SpongeBob Movie: It's a Wonderful Sponge (2020)
'The SpongeBob Movie: It's a Wonderful Sponge' is an upcoming 3D live-action computer-animated movie based on the animated television series 'SpongeBob SquarePants'. Tim Hill has directed the film and has written the screenplay with Michael Kvamme, Jonathan Aibel and Glenn Berger. The movie is a prequel to the animated television series. The regular voice cast from the show is set to reprise their respective roles, with Tom Kenny, Bill Fagerbakke, Rodger Bumpass, Clancy Brown, Lori Alan, Awkwafina, Reggie Watts, Snoop Dogg on board. Paramount Animation is going to produce the film along with Nickelodeon Movies and United Plankton Pictures. The film is scheduled to be released on May 22, 2020.
Read More: Upcoming Daniel Kaluuya Movies
1. Blood Pageant (2020)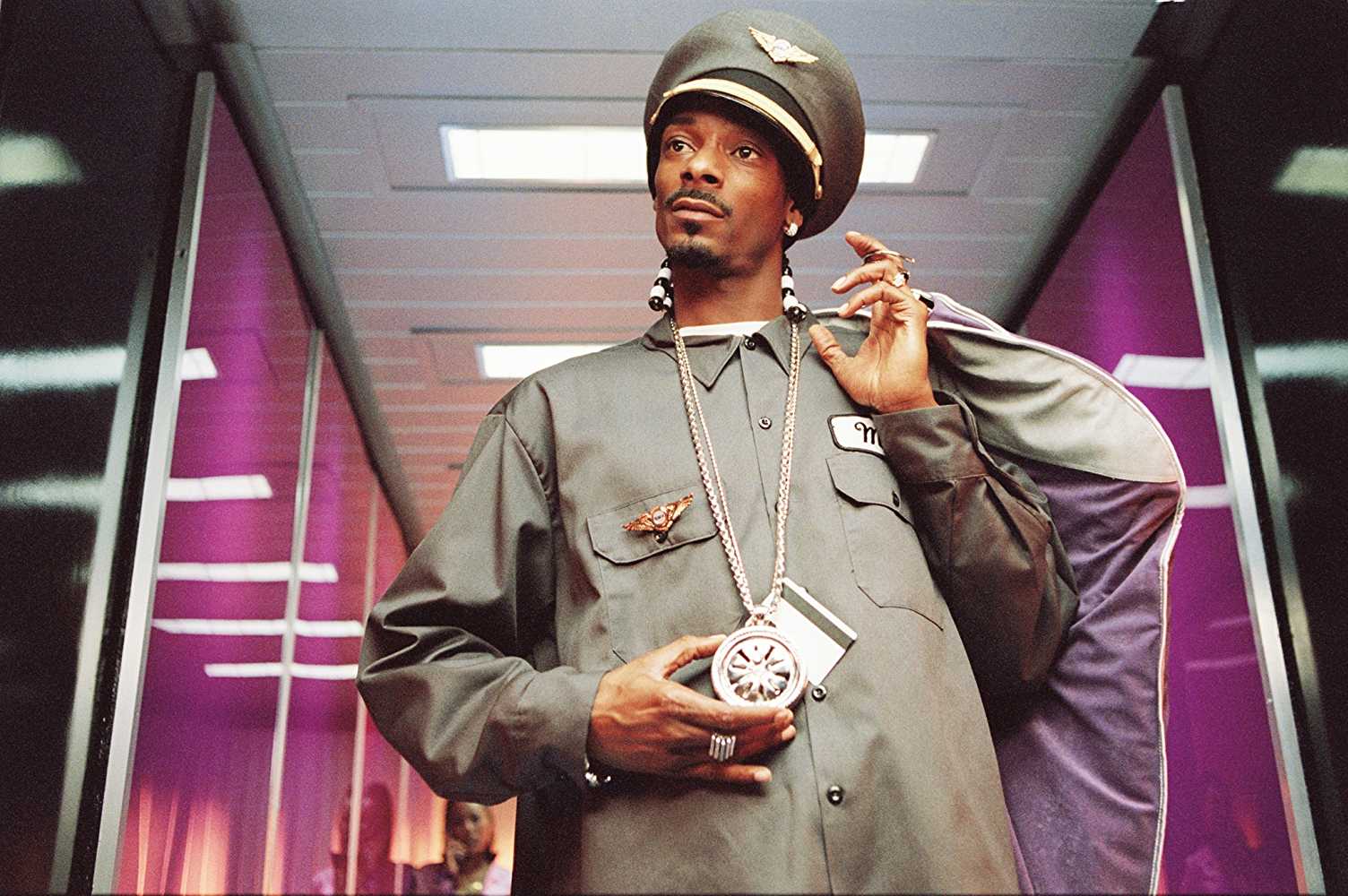 Upcoming horror film 'Blood Pageant' directed by Anthony J. Sands and co-directed by Chris Gilmore is all set to star the likes of Stephen Baldwin, Snoop Dogg, Beverley Mitchell, Danielle C. Ryan, Matthew Marsden, David Chokachi, Natasha Blasick and Ted Lange, among others. The plot deals with a beauty pageant that ultimately turns out to be a death trap. The movie follows Amy, a young woman, excited about entering a life-changing reality show. She is dependent on new age religion, vision boards, chakras, and her new life coach Liz to help her defeat the other contestants. But there is a dark secret unknown to Amy – her life coach Liz practices Reiki and reads Tarot cards, not as a hobby, but because she is a member of a secret coven of witches. Amy doesn't realize that her new religion driven by witchcraft is slowly turning the reality show "American Dream" into "American Nightmare". The show goes up to a point where survival itself becomes questionable. This thriller is all geared up for a February 14, 2020 release.
Read More: Upcoming Joel Edgerton Movies