If patience has a name and a face, it would be of Sofia Boutella! The dancer turned actress waited so long, until she touched her late-twenties to hit her first breakthrough. Ever since the movie 'Kingsman: The Secret Service' in 2014, Sofia Boutella has been arousing curiosity surrounding every project she signs.
Before kick-starting her acting career with a handful of "strange" and "unusual" roles in some big budget movies, Sofia was a dancer with Madonna, touring with her for 10 years. But, moviegoers mark her with the iconic characters like Gazelle in 'Kingsman: The Secret Service,' Jaylah in 'Star Trek Beyond', Princess Ahmanet in The Mummy, Delphine Lasalle in 'Atomic Blonde,' and Clarisse in 'Fahrenheit 451', irrespective of the fate of the movies at the box office.
The actor will be seen in a couple of extraordinary roles this year too. Even though her action-oriented roles made fans associate her with titles like "the best new action star," and "this season's breakout action star," Sofia seems to divert her career trajectory towards another direction. At this point, the question that might be circling your mind is what is the next Sofia Boutella movie? Well, the good news is that we have a clear answer to that question. Here's the list of upcoming Sofia Boutella films scheduled to release in 2019 and 2020. We can only hope that the latest Sofia Boutella movie and TV show would be as good as some of her recent ones.
1. Climax (2019)
Even though this LSD nightmarish flick took its rounds along the festival circuit in 2018, it has the United States release on 1 March 2019. The Gaspar Noe directorial had garnered a fair share of notoriety when it was screened in the Directors' Fortnight section at the 2018 Cannes Film Festival where it polarized the viewers and bagged the Art Cinema Award.
The movie narrates how an all-night dance rehearsal party turns into havoc. Gaspar Noe earned an "R" rating for the high octane sensual and visceral contents in the movie. Sofia Boutella plays the main character, a choreographer, in the dance troupe. Along with the group of non-actor dancers, Sofia leads the chaos with her stunning performance as Selva.
2. Modern Love (TV Series, 2019)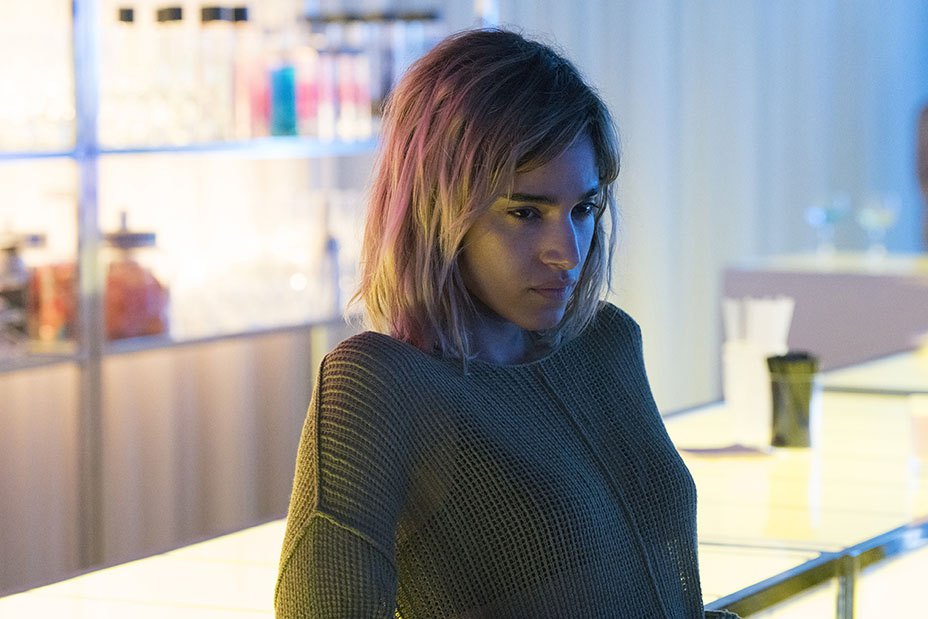 According to Amazon Studios, "Modern Love is the next big show that women also can't stop talking about." It is an anthology series with a star-studded cast. "It Besides, Sofia Boutella, the half-hour series will feature Anne Hathaway, Tina Fey, Dev Patel, John Slattery, Brandon Victor Dixon, Catherine Keener, Julia Garner, Andy Garcia, Cristin Milioti, Olivia Cooke, Andrew Scott, Shea Whigham, Gary Carr, and John Gallagher Jr.
The series is based on the New York Times column and weekly podcast about ups and downs in interpersonal relationships. Each episode will showcase love and its complexities. Sofia fans will have all the reasons to expect the unexpected as Modern Love consists of a rich collection of micro love stories, which are submitted by readers chronicling their romantic endeavors.
It was the Algerian civil war that displaced Sofia, her architect mother and composer father from their homeland of Bab El Oued, in Algeria. At the age of 10, Sofia became a professional dancer in Paris. But, it was her 30s that catapulted Sofia to the status of a rising action star.
Her physical credentials as a dancer gave her an edge while playing with blades and swords. Her characters always stand out from the crowd and stereotypes, a reason why they enjoy a cult fan base. Reports reveal that Sofia opted out of lead roles at the early stages of her career, defying her agents' advice, and picked up strong supporting characters.
The decisive move gave her the opportunity to learn and improve from actors with diverse styles and experience. An advantage helped Sofia to challenge Hollywood conventions and step into the boots of roles that Hollywood has been denying women traditionally.
"Having variations in my choices is very important, and it's all character-driven, relationship-driven within the story and story-driven," Sofia says in an interview. She is not the kind of Hollywood breed who can be instantly recognizable. She may not appear as a damsel in distress too.
The DC Comics adaptation, Cathy Yan's Birds of Prey, also has Sofia's name on its tentative cast list. However, onscreen apparitions of Sofia Boutella can be anything from henchman, an alien, a bandaged villain, a secret agent, or a junkie dancer. The key is she never minds as long as the characters allow her to bend the industry conventions and reinvent them. Preparing an upcoming movies list for Sofia Boutella is as mercurial as waiting for her next avatar.
Read More: Upcoming Emma Stone Movies