Ah, sweet nostalgia! For those of us who grew up in the '90s 'Space Jam' was not only an important part of our childhood, it practically defined it. There is a reason why the film instantly became a cult favourite for children across cultures despite having the wackiest, most ridiculous premise ever. It had the greatest basketball player of the time, Michael Jordan, join forces with the Looney Tunes to fight the extraterrestrial Monstars. Yeah, exactly.
The film broke away from cinematic conventions, and achieved the impossible, by creating something so iconic and senseless. More importantly, for us kids back in the '90s, 'Space Jam' meant the coming together of our two worlds. A collision that changed the way we knew the world to work. Our favourite cartoons came alive. And Michael Jordan, the first basketball player we knew, joined their world to help them in a basketball match. It was a dream come true, a very trippy one at that, long before we knew what crossovers meant.
Even though 'Space Jam' was critically derided, it managed to become a huge commercial success, grossing over $230 million worldwide, turning it into the highest-grossing basketball film of all time. There have been talks of a 'Space Jam' sequel from as early as 1997, that included potential spin-off ideas involving the likes of Jackie Chan, Jeff Gordon, Tiger Woods and Tony Hawk. But nothing quite materialized. After spending decades in development hell, the much-awaited 'Space Jam' sequel was finally announced in 2014. This time with LeBron James! The project recently completed its filming, and is on its way to charm us once again. Here's everything you need to know about it.
Space Jam 2 Plot: What Can It Be About?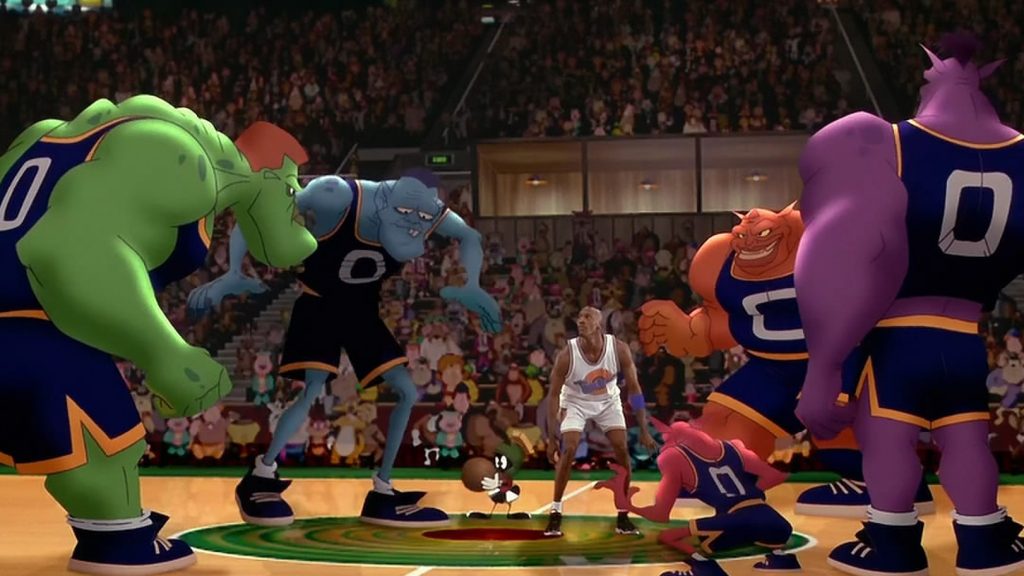 The plot of 'Space Jam 2' has not yet been revealed. However, in earlier interview with LeBron, it was hinted that the film could actually be a modern-day reboot of the original 'Space Jam'. This makes sense given the impact of NBA across masses currently. And of course, the massive cultural influence LeBron has, not just as a star basketball player, but an entertainer.
If 'Space Jam 2' is indeed a reboot, we would see LeBron James teaming up with the Looney Tunes, led by Bug Bunny, and helping them win a basketball match. It is still not confirmed who they would be playing against yet. The original saw the Looney Tunes fight against Mr. Swackhammer and his Nerdlucks who stole the skills of real-life NBA stars.
We can assume that the much awaited sequel will follow a similar premise. But given the different time period, and of course, the NBA star, we can certainly expect several changes from the original. It has been rumoured that Lola Bunny would lead the Looney Tunes this time. And it has also been revealed that LeBron's fictional family will play a role in the film.
Space Jam 2 Cast: Who Can Be In It?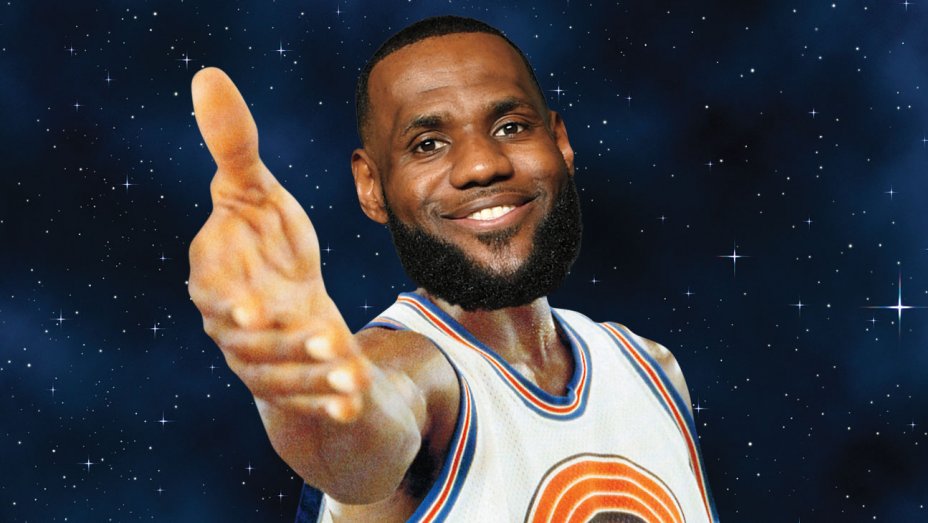 Well, as we all know, 'Space Jam 2' stars LeBron James as a fictional version of himself. In fact, if there is anyone who could fill Jordan's shoes (Air Jordans?), it is undoubtedly LeBron. But apart from him, the other cast members of 'Space Jam 2' have also been revealed.
Sonequa Martin-Green will be playing LeBron's wife, Savannah James, whose character would be "the rock of the family". It was also confirmed that Don Cheadle would play the third human member in the film. The role he would be playing is not yet revealed. However, there is a possibility that he would be playing LeBron's manager.
Sources: Space Jam 2, starring LeBron James, is expected to feature key roles for Damian Lillard, Anthony Davis and Klay Thompson and WNBA stars Diana Taurasi and Nneka Ogwumike. Several more NBA and WNBA players, including Chiney Ogwumike, are expected to play roles in film.

— Shams Charania (@ShamsCharania) June 20, 2019
'Space Jam 2' much like the original, will also feature other NBA stars. It was finally announced in June 2019 that Anthony Davis, Damian Lillard, and Klay Thompson were cast in the film. Along with them, WNBA players, Diana Taurasi and Nneka Ogwumike were also cast. 'Space Jam 2' will also obviously have Eric Bauza voicing Bugs Bunny and Daffy Duck, along with Kath Soucie voicing Lola Bunny.
Space Jam 2 Crew: Who Can Be Behind It?
In all the time 'Space Jam 2' spent in development hell, several names got attached to the project. But nothing seemed to last. The original film was directed by Joe Pytka, with the screenplay written by Leo Benvenuti, Steve Rudnick, Timothy Harris, and Herschel Weingrod. It was produced by Joe Medjuck, Daniel Goldberg and Ivan Reitman.
For the sequel, earlier, Justin Lin, and then, Terence Nance, were supposed to serve as directors. But in July 2019, it was finally revealed that Malcolm D. Lee will be directing 'Space Jam 2'. The screenplay for the film was written by Ryan Coogler and Sev Ohanian, while Coogler is also co-producing the film with Lebron, Duncan Henderson and Maverick Carter. Warner Bros., which was also behind the original, will be both producing and distributing the film.
Space Jam 2 Release Date: When Can It Premiere?
'Space Jam 2' is set to be released during the summer of 2021. The film has finally secured a release date, and is scheduled to premiere on July 16, 2021.