Haven't we all dreamed of being astronauts as kids? Now, most of us couldn't really make it and as we grew up, we realized that it's quite an unrealistic dream to look forward to. But the closest we can get to space is through movies. From documentaries to fantasy fiction, space movies help us understand real issues and problems that a human might experience in the outer space. They also give us visual treats of things beyond our imagination.
In the recent years, due to advancements in technology, space has started to become a good setting for a lot of science fiction movies and we've seen some really amazing movies like 'Interstellar', 'Gravity', 'Alien' and many others that belong to this genre. Space movies may be divisive and too highly conceptual for some but at the end of the day, whether or not we understand them, we love feasting our eyes to the surreal visual effects of these films. So if you're in the mood for some outer space adventure, then look no further. We've got a list of really good space movies on Netflix just for you. The list includes sci-fi space movies and alien space films.
9. Serenity (2005)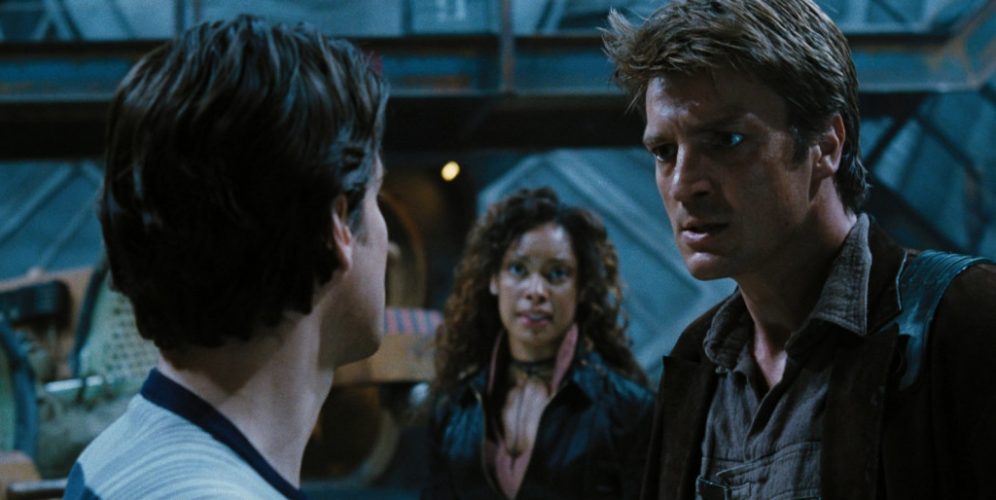 'Serenity' is the continuation of a short-lived TV series called Firefly which had the same cast. The events in the movie occur after the final episode of the series. The new screenplay of the movie was written, keeping in mind the fact that new viewers should be able to understand the present and the background story and the old fans are not left disappointed. Set in the year 2517, mankind has overpopulated planet earth and moved on to neighboring planets. The Alliance is a newly formed government by the central planets that win a war over the independents — the ones who did not join The Alliance. A former veteran named Captain Malcolm Reynolds leads the crew of a spaceship called Serenity that roofs pirates and other veterans.
Dr. Simon saves his teenage telepathic sister from the wrath of the Alliance. He is then sheltered by the crew of the serenity because of which the Alliance sends an assassin to the Serenity. Meanwhile, the crew discovers the true power that Dr. Simon's sister, River Tam holds and also about a planet named Miranda that holds the deepest secrets to something that the Alliance is probably hiding. The movie is a visual treat for its existing fans who get a lot more than what they did from the TV series and a magical journey that'll amaze the ones who are new to the concept.
8. Solo: A Star Wars Story (2018)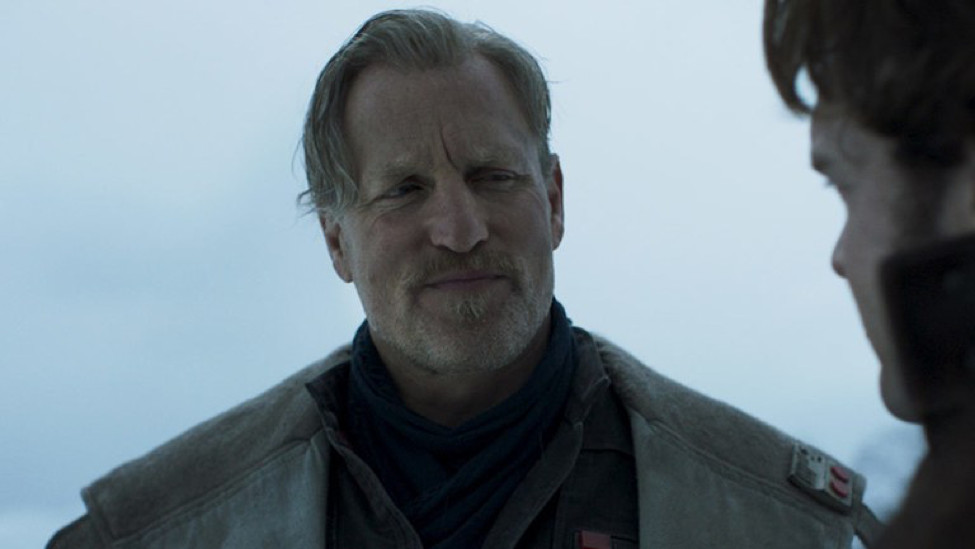 'Solo' is the second instalment in the Star Wars Origin Stories Saga. It tells the story of the very young Han Solo before he even met Luke Skywalker and Leia who would later be his future wife. Han Solo and his friends start planning an audaciously bold trip to the mining planet Kessel that is full of extreme dangers. They do this when Han gets into an undesirable situation of being indebted to a gangster named Dryden Vos. The crew that decides to make this trip includes smugglers, criminals, and a 190-year-old Wookie (Humanoid like creatures in the Star Wars universe) named Chewbacca. To make this trip a possibility, Han Solo turns to Lando Calrissian who is the only one who can get them a fast ship to reach the islands. The movie is full of Han Solo's fun-filled antics and a colorful visually pleasing adventure which is what most Star Wars fans expect out of it.
7. Moon (2009)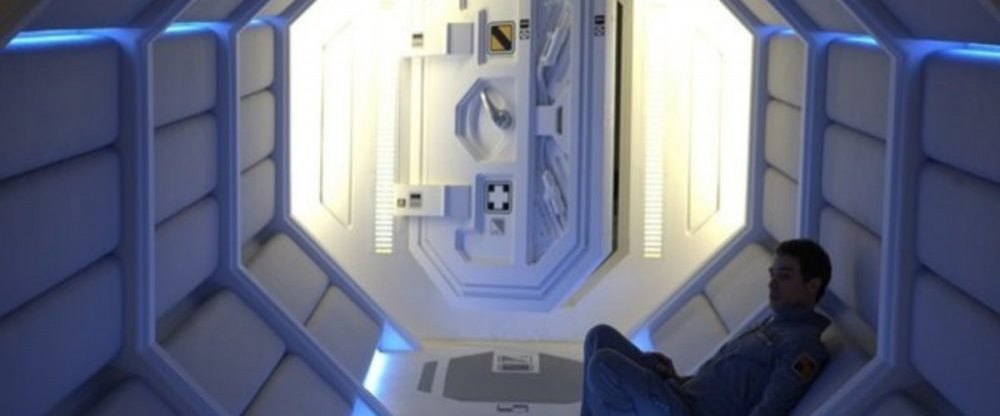 Directed by David Bowie's son Duncan Jones, 'Moon' tells the story of Sam Bells who stays alone on the moon working at a Moon-based manufacturing facility. Sam's task is only to make sure that all the operations at the facility run smoothly and has to report any issues he observes in the standard pace of all things at the facility. Sam has a three-year contract before which he cannot return to Earth. A few weeks before his contract comes to an end, Sam starts to get a little anxious about going back when one day an accident leaves him unconscious. Upon waking up, he finds out that he may not be alone when he overhears his AI Computer called GERTY taking orders about not allowing him to leave the space station base. Upon arriving on the scene of a lunar crash, he has no memories. He finds his lookalike lying there on the floor out cold. The two Sams will have to team up to find out what exactly all of this means and also decode the genuineness of their existence and the reality of their surroundings.
6. Guardians of the Galaxy Vol. 2 (2017)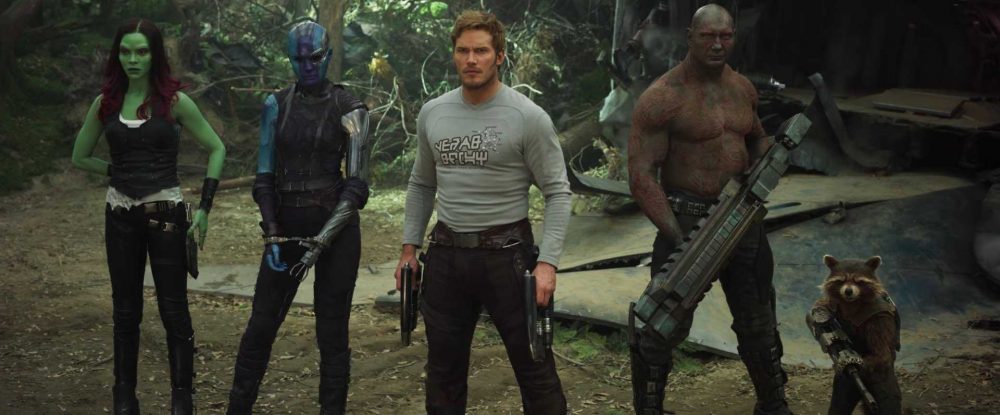 'Guardians of the Galaxy Vol. 2' starts off on a very frolic note with the whole team fighting a huge monster that looks like a giant octopus while baby Groot busts some move on Mr. Blue Sky- Electric Light Orchestra. Unlike most superhero movie sequels, this one manages to please the crowd with its action and humor more than the first film. It also tells a deeper story of some of the characters which later adds on more value to the movies that follow (Pssst, hint: 'Avengers').
With an amazing star cast that includes Chris Pratt as Peter Quill, Zoe Saldana as Gamora, Dave Bautista as Drax, Vin Diesel as Baby Groot and Bradley Cooper as Rocket the Racoon, the film is replete with stunning performances. The story revolves around Peter Quill and his long lost father Ego whose secrets are slowly unraveled and a lot is stake this time when son Peter clashes with his own father. This one gives out a very unique vibe of its own when compared with most other Marvel films. Even if you haven't seen the first volume, this one's definitely a must watch.
5. Pandorum (2009)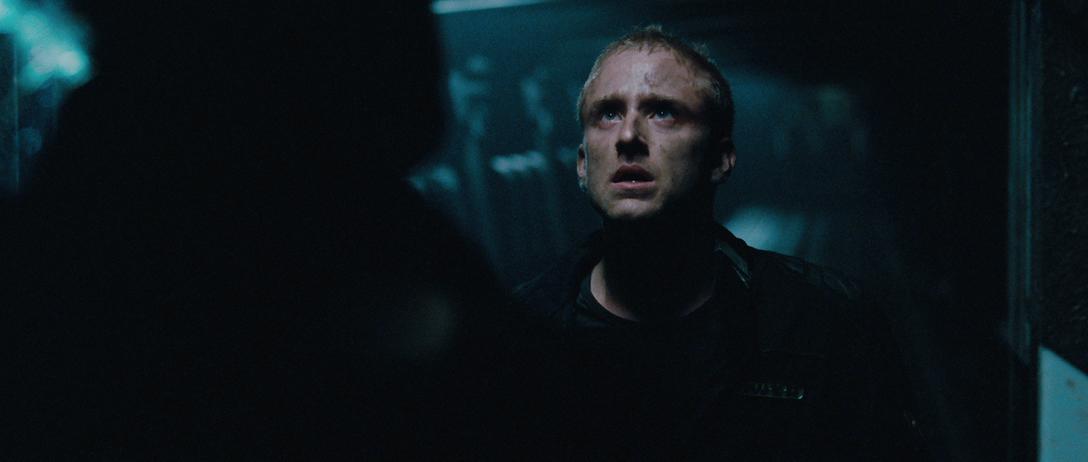 'Pandorum' is a survival horror adventure of two astronauts who wake up from a long phase of hyper-sleep. Upon waking up, they find their spacecraft completely abandoned, pitch black and absolutely no sign of life around them. They seem to have no memories of their past mission or the reason why they were sent where they are. As the two remaining crew of the spacecraft try to explore the perimeter of the ship they start discovering that they may not be alone after all. They dwell deeper into the hidden terrifying and life-threatening secrets of the ship soon realizing that it doesn't matter what their mission was or for what purpose they were sent out there. Because out there at that moment their only mission is to survive.
Apart from the dark story, the movie also manages to tap into universal fears of most people such as waking up one day with no memories of the past, claustrophobia, fear of the dark and also sudden loneliness in an unknown environment. All of these make the movie even more nerve-wracking and one of the spookiest space movies out there. Don't go by the critics' reviews for this one and let yourself be the judge after you are done watching it.
4. Thor: Ragnarok (2017)
'Thor: Ragnarok' may not entirely fit into the space movie genre but it mildly touches the theme because in this one, Thor finds himself into the outer space after he is thrown out of the Bifrost Bridge. He then crashes on a planet called Saakar which is on the other side of the universe where he is forced to battle his old friend Hulk in the Grandmaster's Contest of Champions. Thor has to later rush his way through space and time in order to save his homeland Asgard and to end the prophecy of its obliteration. The only way he will be able to do this would be by facing his evil and extremely strong sister Hela before she claims Odin's throne as her own.
Overall, the film has an amazing soundtrack by Led Zepplin (The Immigrant Song) which adds a hell of a lot of energy to every scene it is played with. The movie has incredible visuals of fight scenes and also the best performances by some fine actors like Cate Blanchett (Hella), Tessa Thompson (Valkyrie), Jeff Goldblum (The Grandmaster) and of course Tom Hiddleston (Loki).
3. The Hitchhiker's Guide to the Galaxy (2005)
Based on a bestselling novel written by Douglas Adams, 'The Hitchiker's Guide to Galaxy' is an extremely harmless and not so serious adaptation of the book. Imagine waking up one day and right off the bat having the worst day ever — realizing that your best friend is not a human being but an alien who has the imminent knowledge of the earth's destruction. This is exactly how an intergalactic adventure begins for a man named Arthur Den who is whisked off the earth on a space ship just seconds before it is entirely destroyed.
Embarking on an adventure in the outer space, Arthur Den experiences everything from getting blown, whacked and deprived of tea to getting reconciling with his lost love. On this strange journey, he discovers the true meaning of life and eventually makes his way to a newly constructed Earth II where he learns the real reason why the first earth was destroyed. With some breathtaking visual sequences and some memorable moments, the movie is fun to watch as it takes you through a life-changing journey of a man with traces of comedy and utmost fantasy.
2. Star Wars Episode VIII: The Last Jedi (2017)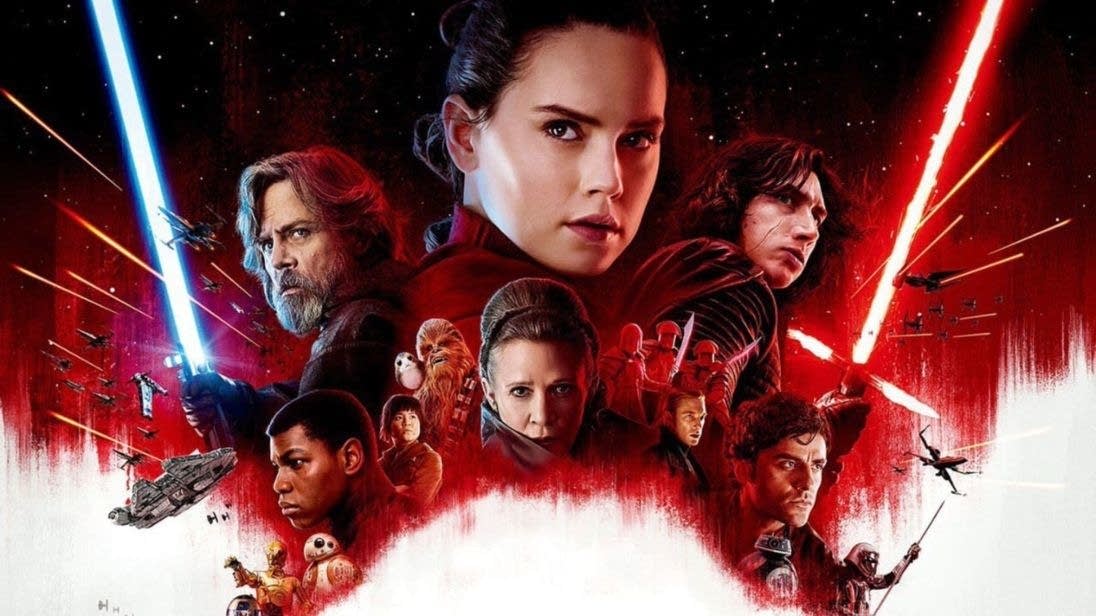 People have a love/hate relationship with this film. While half of the population of 'Star Wars' fans totally despising the narrative choices made in the eighth film, there is another half of the population that audaciously loves this one. The movie starts exactly where the previous one (Force Awakens) had ended. Rey soon learns that Luke Skywalker is not the hero everyone once thought he was. Kylo Ren tries to recover from his loss from the first movie, still struggling to find a place of himself in this world being tempted by both Rey and his evil master, Snoke. It may have been on the controversial side of the spectrum but the film still manages to pull off an interesting theme that touches upon one's failure, self-development and also choosing one's own path.
Read More: Best Documentaries on Netflix
1. Avengers: Infinity War (2018)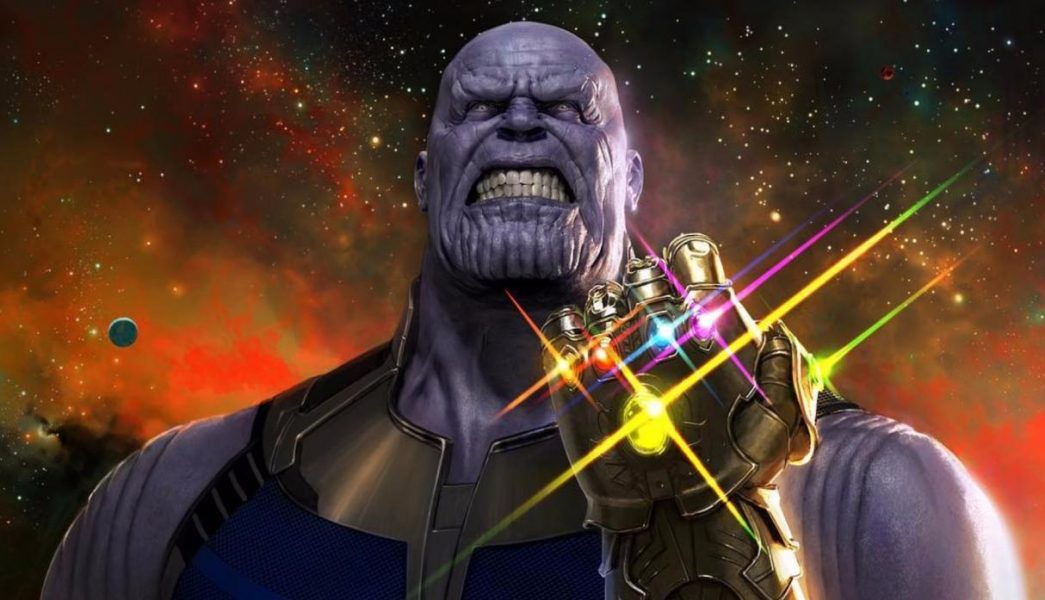 You must be wondering how 'Avengers: Infinity War' ended up on this list. But think about it — it is a space movie more than any other film on the list. Right from the beginning of the movie when Tony Stark, followed by Parker, pursue Maw's spaceship, driving them into space all the way up to the end where the Guardians of the Galaxy, along with Stark, Parker and Strange fight with the great powerful Thanos on a distant planet called Titan, all of it is in the outer space. I won't say much about the plot of the movie because I'm sure you already know all about it.
One of the best films of 2018 and probably one of the best on this list as well, "Infinity War' revolves around an extremely strong villain named Thanos who wants to bring his own twisted version of order to the entire universe by collecting all six infinity stones. The Avengers go on an ultimate battle with him and the Infinity Gauntlet that he wears on his arm. If you haven't watched this one yet, then there's still time — you better watch it before the most awaited sequel, 'Avengers: End Game' comes out in April. And even if you have already seen it, you can always revisit it to find some Easter eggs you probably missed out the last time you saw it.
Read More: Best Sci Fi Movies on Netflix