Ever wondered why we watch sports movies? We can always watch a real match of baseball instead of watching a movie about it. But we still dig all these inspirational sports movies. The reason behind this is that sports movies offer us something that's much deeper than the game itself. We get to dwell deep into the psychology and mindset of the characters and also understand their struggles as they make their way to the top. Be it any sport, nothing is more fascinating and inspiring than the story of an underdog making his way to being the champion and the journey of a long shot starting off as a dark horse all the way till he becomes the front-runner.
It doesn't matter which sport you're into, Netflix has a movie for each one. From some extreme action-packed boxing films to inspirational real-life adaptations, the streaming giant has it all. So if you're tired of scrolling through long lists of sports movies without being able to decide on one, we've got a list of really good sports movies on Netflix. The list includes sports movies for kids and inspirational sports movies.
15. Born Strong (2017)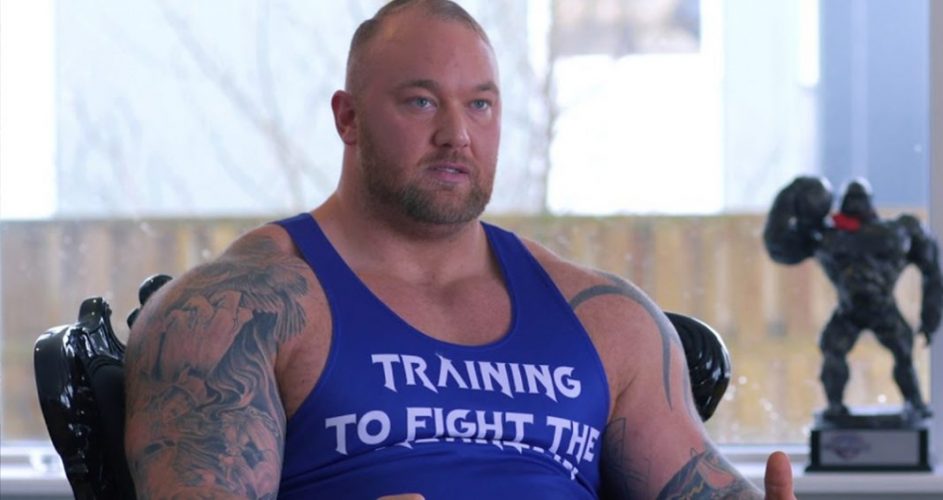 A must-watch documentary for all the powerlifters out there. The film features four powerlifters from four different countries competing against each other for the title of 2016 Arnold Strongman Classic. Only one out of England's Eddie Hall, America's Brian Shaw, Iceland's Hafthor Bjornsson (The Mountain from Game of Thrones) and Lithuania's Zydrunas Savickas will eventually become the world's strongest man alive. "It's great to see these monsters." quotes Arnold Schwarzenegger and he's right. There's nothing more intimidating yet exciting than seeing four 400 plus pound giants competing against each other to be the best among the best.
14. Icarus (2017)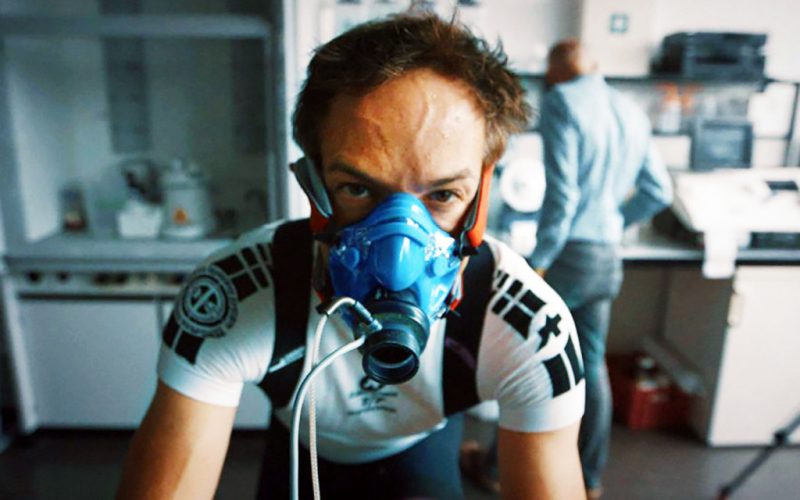 Sports are often glamorized in the most beautiful ways in movies and on
sports channels
. But we never really get to see what happens behind the screen, behind the closed doors of gyms, behind the protected confinements of an athlete's home and inside shady dark laboratories. 'Icarus' is a documentary that reveals, or I'd rather say, exposes the darker side of sports. Bryan Fogel, who won an Academy Award for directing this documentary, sets out to seek the truth about doping in sports as an experiment of his own but later he somehow ends up meeting a Russian scientist. This accidental meeting lands him right in the middle of a global conspiracy, dirty politics and filthiest scandals ever in the history of
sports
.
13. The Battered Bastards of Baseball (2014)
Did you know that Kurt Russell played baseball in the minor leagues for a team that owned by his father Bing Russell? Well, neither did we. The documentary above is about how Bing Russell, who is known for his roles in 'Bonanza' and 'The Magnificent Seven', started a baseball team called the Portland Mavericks with a bunch of players who had been rejected from organized baseball. The team was heavily criticized and experts believed that a team of spurned players would never work. But they displayed an impeccable record and went far beyond everyone's expectations. The film is a truly inspiring story of a man who delivered something very unique and delightful for the love of his game.
12. The Short Game (2013)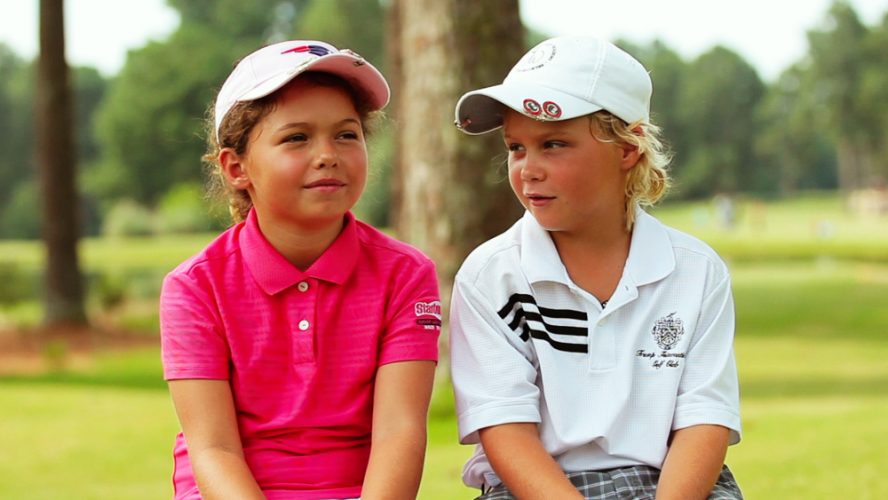 'The Short Game' is the kind of film that can be enjoyed by any age group. It may come off as a little uninteresting initially but when you actually sit and watch it, this documentary is as good as a full feature movie. The documentary is about a Wolf Gold Championship that is held at Pinehurst, NC for 7 and 8-year-olds. It's amazing to watch how these passionate child prodigies compete with each other and handle the pressure of such a serious game with subtle charm and wonder. If you're planning to watch a movie this weekend with your kids, forget about the animated movies they keep demanding and watch this one as a family together.
11. Goon (2012)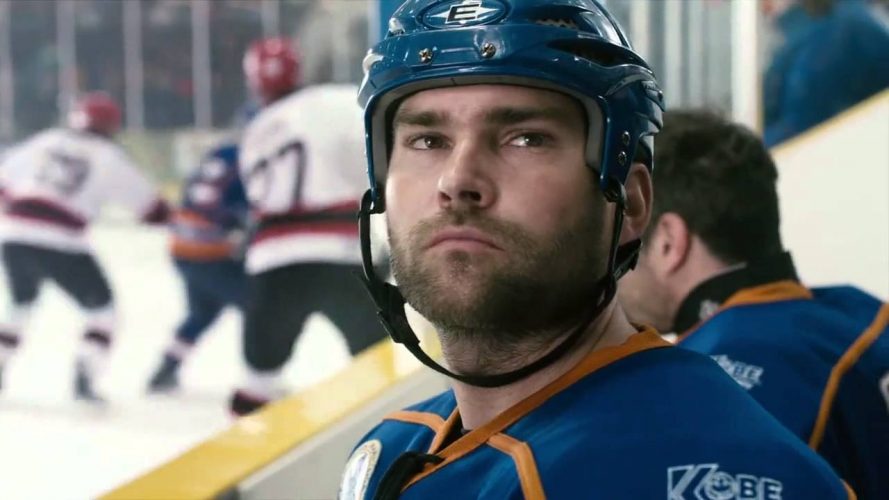 Sean William Scott, who is best known for his role in the American Pie series plays the role of Doug Glatt, who is good at nothing but brawling. He is approached by a minor league hockey coach who hires him to play for his team in the hope that he will be able to use his fighting skills to the team's advantage. Doug is initially a complete slacker but he soon starts to learn how to skate and earns the respect of his team and everyone around him. A simple opportunity to play as the enforcer for the team turns into a journey of self-actualization and professional success for Glatt as he leads his Hockey team to glory.
10. The Water Boy (1998)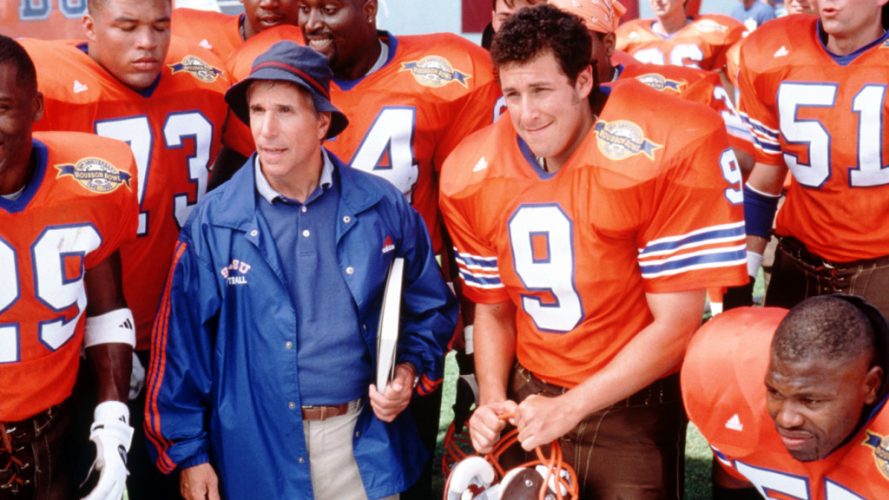 'Waterboy' is a sports comedy about a struggling football team's water boy named Bobby Boucher played by Adam Sandler. Bobby initially comes off as a socially awkward stuttering young man who is often bullied by other players. The team's coach later realizes Bobby's true potential when Bobby decides to stand up for himself one day and ends up tackling the team's quarterback. The coach decides to take advantage of his repressed anger and rage and trains him to become a gridiron beast whose insane tackling skills could potentially do wonders for the team.
9. Undefeated (2011)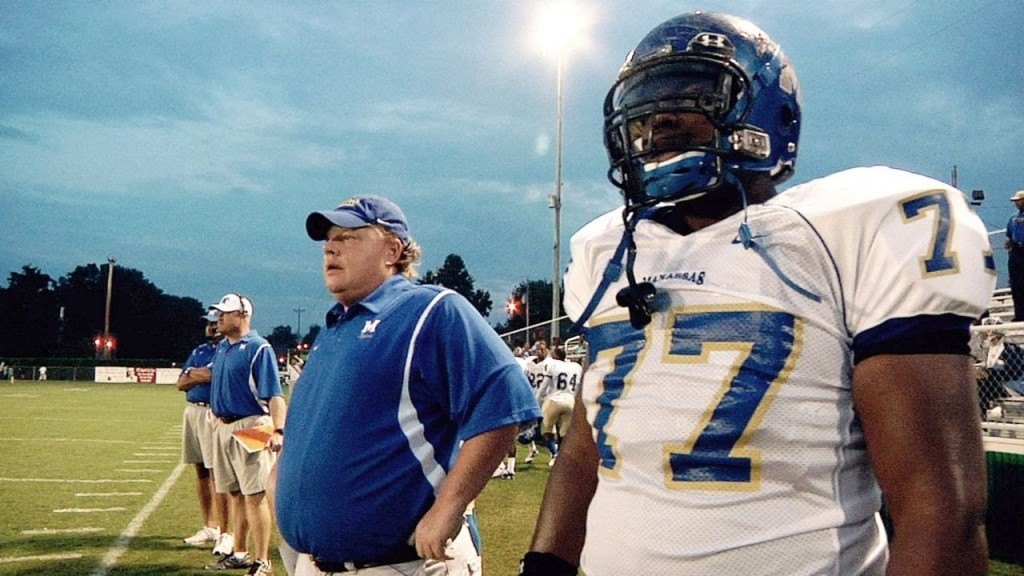 Between every successful sports team, there is a hard-working coach. 'Undefeated is the story of three underprivileged football players who are mentored by their volunteering coach who tries to help them overcome all the odds on and off the gridiron. The movie brings about the immense value that sports bring to one's life and the importance of all the lessons kids learn in the field. The film is not just for football lovers but for all sports lovers who want to watch a truly moving masterpiece. 'Undefeated' is not just a film, it's real life and that's the reason why it later won the Oscar for The Best Documentary.
8. Iverson (2014)
'Iverson' is a raw documentary that covers the ups and downs of basketball legend Allen Iverson. Clearly, since childhood, Iverson had a hunger to crush his impoverished circumstances to later become an 11 time NBA All-Star and be known as "The Answer." But it wasn't just his successful career that made him stand out from other players but also his unconventional style that later made him a huge youth icon. Allen Iverson became this controversial polarizing figure who introduced the NBA a then considered unorthodox culture of baggy clothes and sleeve tattoos. Allen Iverson was definitely no saint but he did manage to start something of a modern religion.
7. The Fighter (2010)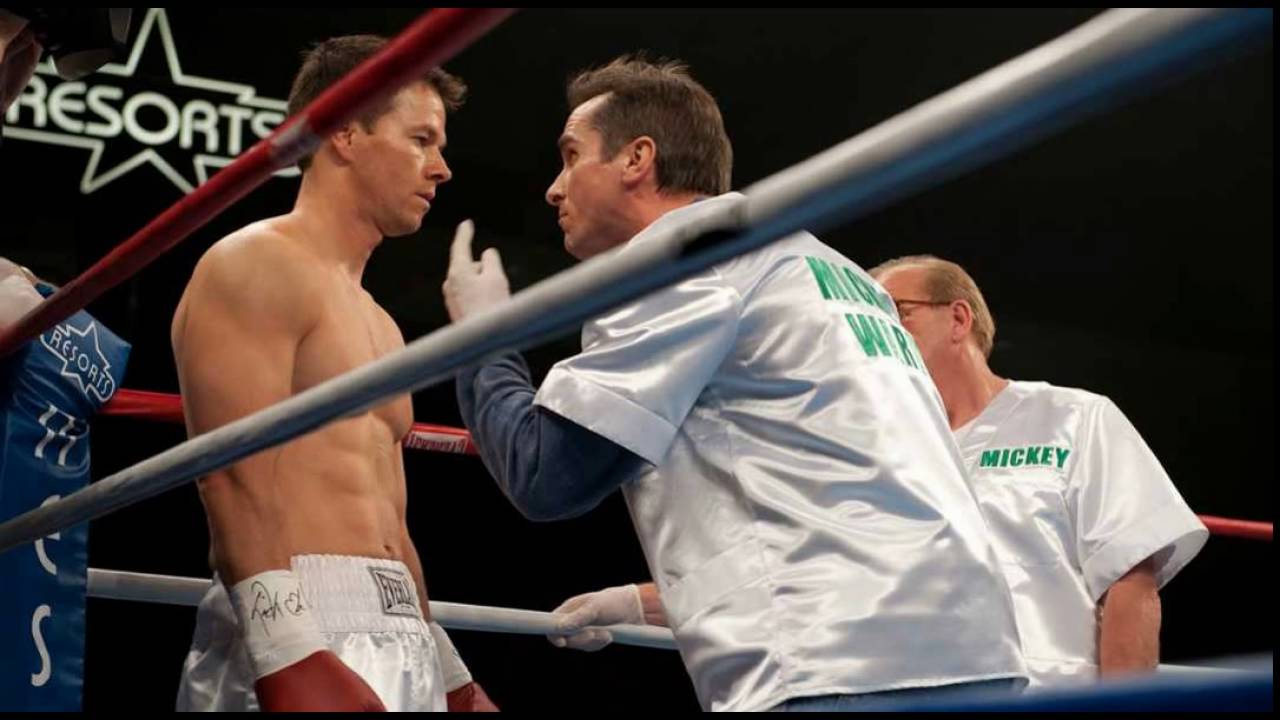 'The Fighter' has an amazing cast with Mark Wahlberg as the lead who plays the role of a struggling named Micky Ward. Hia half brother Dicky played by Christian Bale is a retired boxer who is drowned by the miseries of drugs, alcohol and long lost glory as a boxer. But somehow, Dicky manages to bounce back from his addictions and starts to train his brother more seriously. Micky, along with his brother's help, sets out on an unconventional journey to the world light welterweight title.
6. Raging Bull (1980)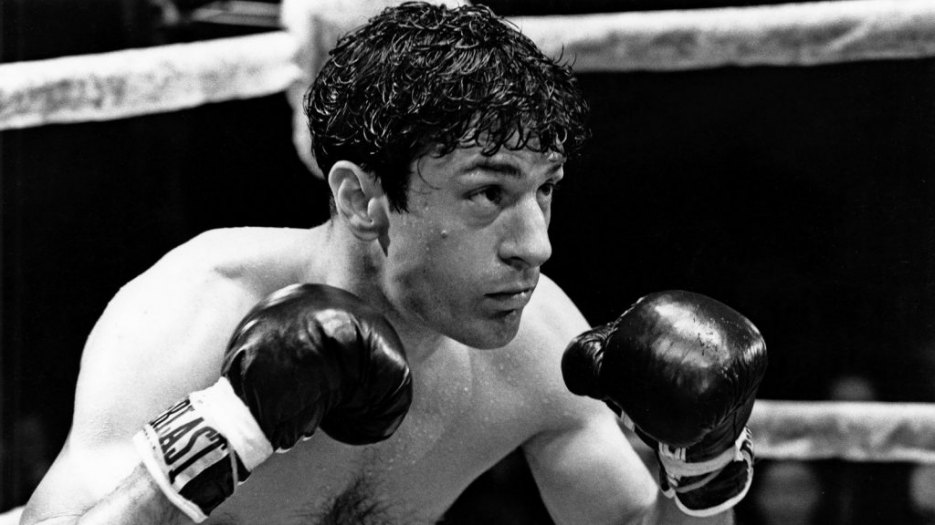 When Martin Scorsese and Robert De Niro collaborated for their third film together, they decided to tell the life story of the famous boxer Jake LaMotta. The approach Scorsese takes in this film is very unique. He decides to concentrate more on the inner turmoils of his leading character than on his career achievements. We see how violent LaMotta is in his personal life, and how this side of his reflects in the way he treats his opponents inside the boxing ring. This film is more of a character study than a sports film per se. Every technical aspect of the film is of superior quality. From the brilliant editing (which fetched Thelma Schoonmaker an Oscar) to the cinematography which captures the brutality of LaMotta's fights effectively- all these aspects come together to make one of the greatest films of all time.
5. Under the Arctic Sky (2017)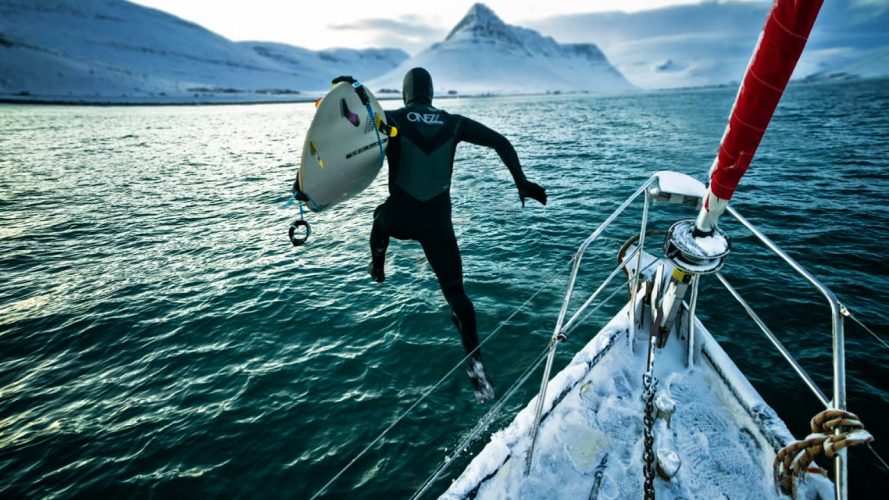 A very well-edited film with spectacular imagery and cinematography. This beautiful wonder captures Icelandic sceneries while projecting the story of six young surfers who travel to The North Coast of Iceland to experience an adventure of a lifetime. The film has the most amazing visuals of six fearless surfers surfing through a storm, gliding their way between the most perfect unrealistic waves under a sky that sheds the most pleasing contrasting colors of the Northern Lights.
4. High Flying Bird (2019)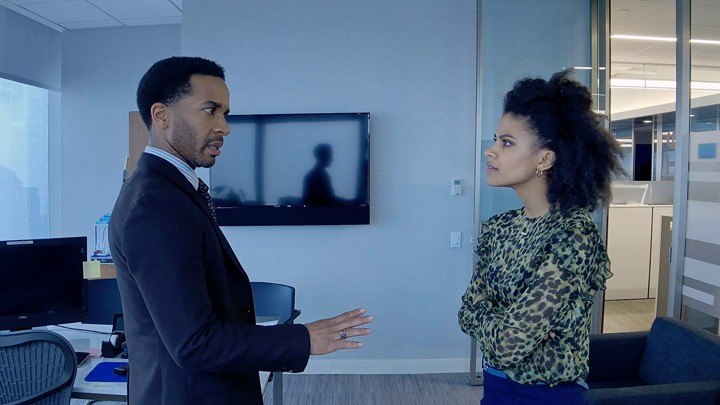 Steven Soderbergh's 2019 venture with Netflix resulted in the brilliant sports-drama film 'High Flying Bird'. The central character of the film is a sports agent called Ray Burke who works in a company that is in the middle of a lockout. Fearing that he will soon be fired, Ray goes around looking for a way in which he can keep his job, and also help save his company. The plan he comes up with is revolutionary and can change the face of the sports industry forever. Besides being an intense drama, 'High Flying Bird' also asks important questions regarding the culture surrounding sports. Soderbergh is well-known for his watertight and innovative plots, and we get to see this trace in 'High Flying Bird' as well.
Read More: Movies Like Girls With Balls
3. Amateur (2018)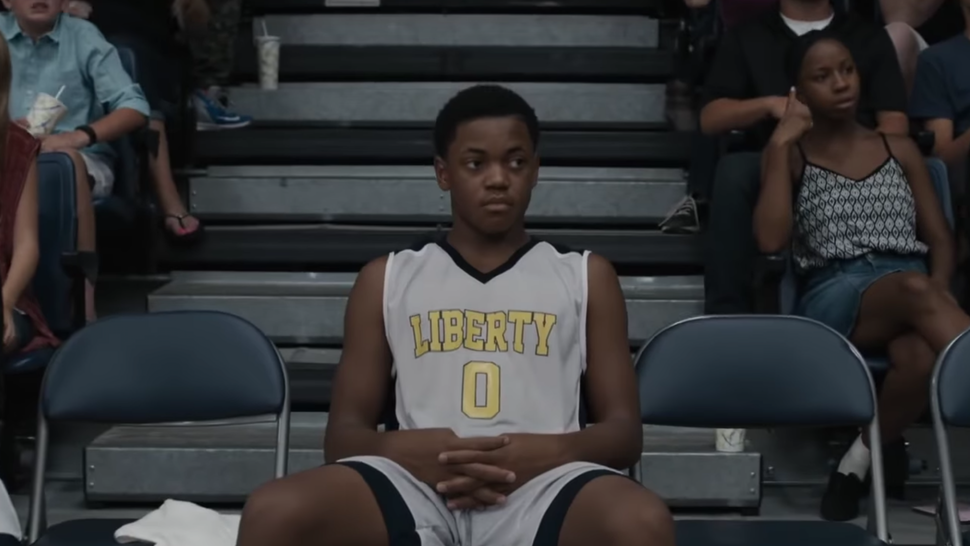 Most sports films mainly concentrate on the action that unfolds on the field and couples that with the emotional and personal struggles of the protagonist on his way to achieving success. While 'Amateur' does use this formula to a certain extent, the film even becomes a social document. A highly talented teenaged basketball player called Terron Forte is the central character of this film. Terron is from South L.A. and has been a member of his school basketball team in Crenshaw. His fierce talent finds Terron a place in a Beverly Hills school where his inclusion in the basketball team tends to threaten the position of the other players. However, Terror himself is going through a major culture shock as he has grown up in a rather poor neighborhood and Beverly Hills happens to be one of the poshest places in America. The class difference he constantly feels here becomes a major factor in the film's narrative. 'Amateur' tries to analyze the socio-economic factor of the so many underdog stories we have seen over the years.
Read More: Movies Like Eli
2. First Match (2018)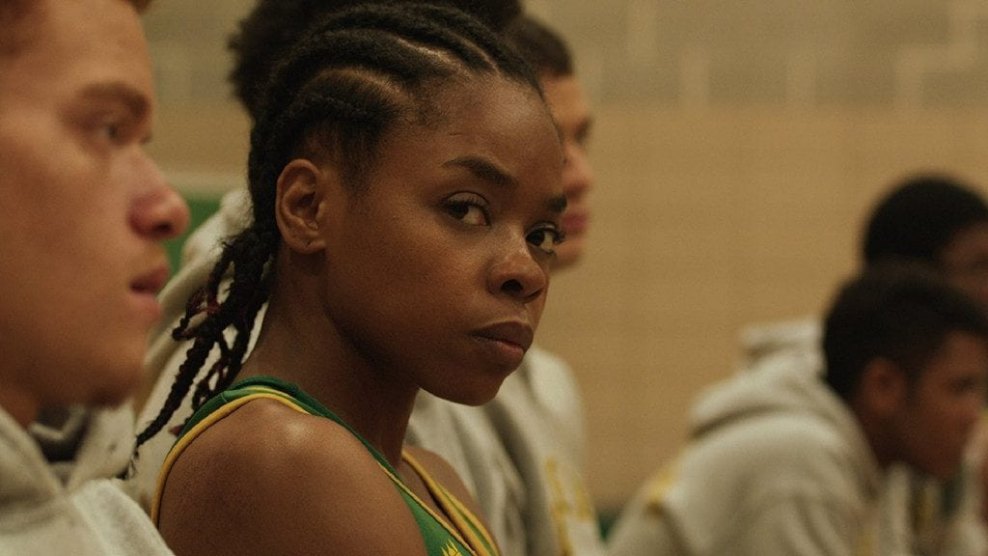 A Netflix original film, 'First Match' centers around the story of a young girl called Monique. Having grown up in foster care without her father by her side, Monique is a tough kid who knows her way around. Her father has been a champion wrestler, but due to some events that went down in their family, they are not in contact anymore. Monique has had a tough childhood and is used to violence from a very early age. Monique believes that if she can do something worthwhile in the field of wrestling, she will be able to gain's her father's love. The coach of her school's wrestling team sees the potential in her and asks her to train with the team. Despite being the only girl in the group, Monique soon proves to be the best of the lot. Will she be able to achieve what she has always dreamt of? This is a coming-of-age story unlike any other. Elvire Emanuelle is fantastic in her performance as Monique, and her work in the film is complemented by a wonderful story and the fabulous direction of Olivia Newman.
Read More: Movies Like Rambo
1. The Phenom (2016)
The film is about an aspiring baseball player who suddenly loses his pitch and seeks help from a psychologist. The movie does not directly focus on the game of baseball but on something much deeper. Phenom is more of a reflection of the immense pressure the protagonist is facing to perform, as everyone expects a lot out of him. It's the kind of movie that you'll like if you enjoyed watching Good Will Hunting.
Read More: Best Disney Movies on Netflix