Paul Feig's 'Spy' could have been your typical spy comedy. Except, it's not. Feig's 'Spy' takes the usual spy story, and flips it around to bust genres, creating something that is not only a laugh riot, but clever and progressive. The film marks one of Feig's many brilliant comedic collaborations with Melissa McCarthy. And with a dose of Jason Statham's humour, 'Spy' becomes quite a gem.
Feig's 'Spy' is subtly but consistently feminist with the way it portrays McCarthy's Susan. There is always a sense of respect and affection which is refreshing to see considering the premise and how comedy typically treats its women especially if they aren't a particular shape and size. It is perhaps because of this that the film works not only as a witty comedy, but also a proper spy-flick. The film earned wide critical acclaim with a raging 95% approval rate on Rotten Tomatoes. It also ended up being a commercial success, grossing around $235 million worldwide against a budget of $65 million.
Given the success and appreciation 'Spy' received, it was only natural to expect a sequel from Feig. 'Spy' clearly deserves one. It is also evident that the film established McCarthy and Statham as a mismatched pair for future adventures. Yet, it's been over four years since the original, and a sequel never materialized. But Feig has always expressed his interest in making the sequel, despite never working on one before. So, what's stopping him? Could we really get a 'Spy' sequel? Here's everything you need to know.
Spy 2 Plot: What Can It Be About?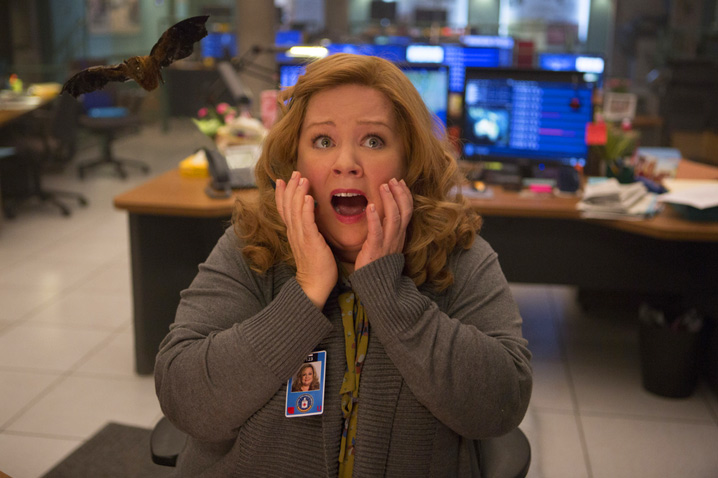 'Spy' centers around CIA analyst Susan Cooper, who despite having field training, is a desk jockey. She works with agent Bradley Fine, and using a hidden earpiece, guides him away from danger. But as Bradley goes missing, Susan is sent on her first undercover assignment. Despite being inexperienced, Susan ultimately succeeds in her assignment. The film then ends with Susan becoming a field agent, and her next assignment taking her to Prague.
While there is no information available about the plot of 'Spy 2', Paul Feig has mentioned on multiple occasions that he has the "greatest setup" for the sequel that he's very excited about. He stated that he has a story in mind that would have Cooper and Ford together once again. He also has something particular in mind for Statham's Ford. Given how spy films usually work, we could expect the duo working together officially on another one of their assignments.
Spy 2 Cast: Who Can Be In It?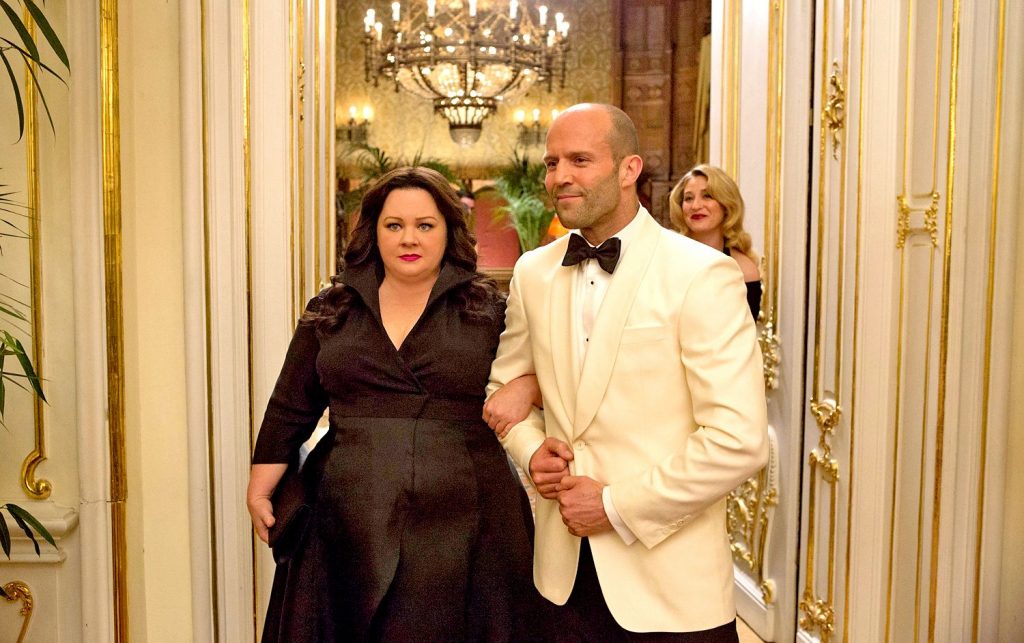 'Spy' has some absolutely hilarious performances, but it is a complete Melissa McCarthy show. McCarthy stars as Susan Cooper, along with Jason Statham as Rick Ford, Rose Byrne as Rayna Boyanov, Jude Law as Bradley Fine, and Miranda Hart as Nancy B. Artingstall.
While the sequel is not confirmed, Feig has expressed his interest in a possible franchise, revealing that it will include McCarthy and Statham. In an interview with Empire he mentioned, "It's the first thing I did that I set up to be a possible franchise and Melissa is dying to do it. I have a story for it, and a funny idea that will kick it off that involves Statham."
He then revealed his love for the characters, "Susan Cooper is one of my favourite characters I've ever come up with…but Rick Ford is possibly the one I'll take to the grave with me. Will he get any more self-aware in the sequel? No, god no. He'll get less self-aware."
Spy 2 Crew: Who Can Be Behind It?
Paul Feig is the man behind 'Spy'. He not only directed the film but he also wrote its script, and co-produced it along with Peter Chernin, Jessie Henderson, Jenno Topping. As mentioned earlier, Feig definitely wants to make a 'Spy' sequel. For him, it's a "world that I don't want to walk away from". He also has a great setup planned for the sequel, and is evidently invested in the characters. However, the studio has not yet green-lit the project.
'Spy' is under 20th Century Fox, and unfortunately the studio was not interested in working on a sequel. According to Feig, it was because though the film was a commercial success, it didn't earn enough to have Fox investing in the sequel. In an interview with Collider in 2018, Feig stated:
"They're on the third Kingsman movie, I love the Kingsman movies, that's the same studio. They made more money than we did, but we didn't not make money. We made pretty good money. We made $235 million worldwide, that's pretty good on a $65 million budget—you always wish it was higher. But yeah, they just didn't wanna do it, and now the moment may be passed, I don't know. But I'm really proud of it."
Spy 2 Release Date: When Can It Premiere?
Lucky for us, the moment that Feig was talking about has not yet passed. Even back in 2019, he expressed his interest in the project. And with the recent Fox-Disney merger, who knows what's in store for us. The only thing that's stopping the sequel from happening is the studio refusing to green-light it. But considering everything, 'Spy' is one of those rare films that actually do deserve a sequel. So, maybe it's only a matter of time, or so we hope. If the studio decides to green-light the project in the near future, we could certainly expect 'Spy 2' to release around 2024 or later.