Netflix has fallen into a habit of producing brilliant shows. 'Stranger Things' is one such product of Netflix's endless string of shows. Loved by people of almost all demographics, the wildly popular series first premiered on 15 July 2016 on Netflix. The sci-fi horror series opened to wide critical and commercial success, earning unprecedented ratings by the audiences. The first two seasons in total have garnered 18 Primetime Emmy and two Golden Globe nominations. The cast members have become household names, just another reason for the love it receives. Created by the Duffer Brothers, the show has had three super-successful seasons so far. Here's everything we know about 'Stranger Things' season 4.
Stranger Things Cast: Who's in it?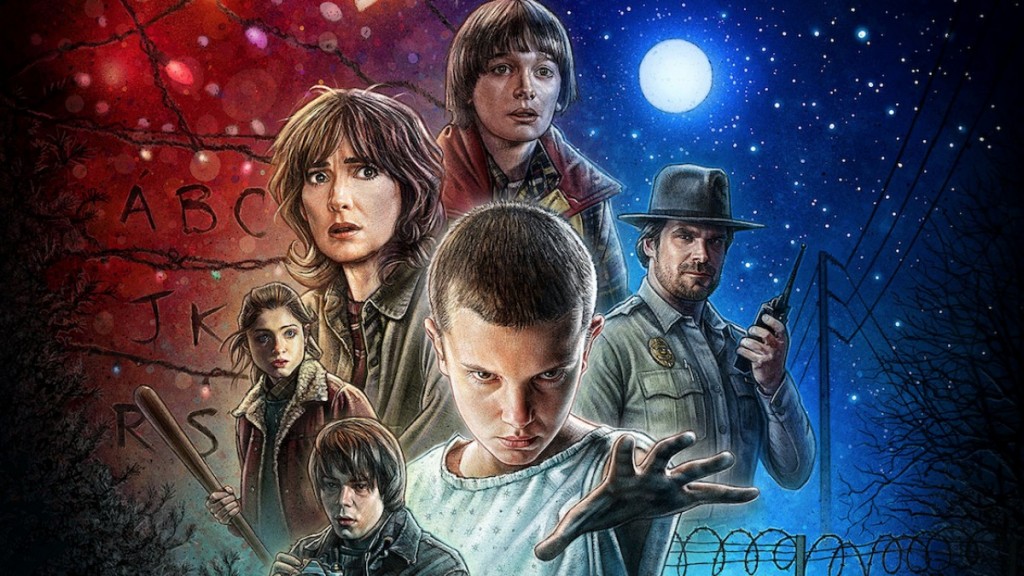 'Stranger Things' stars Winona Ryder in the role of Joyce Byers, a woman whose son disappears and starts a chain of events that bodes bad things for Hawkins. Ryder is a Golden Globe-winner and two times Academy Award-nominated actress. Some of her best-known roles include 'Heathers', 'Bram Stoker's Dracula', 'The Age of Innocence' and 'Girl, Interrupted'.
David Harbour plays the role of Jim Hopper, the chief of the police department. His role has gone through a considerable arc. Apart from evolving into a father figure for Eleven, it is also hinted that he and Joyce might enter a romantic relationship. Harbour is an Emmy and a Golden Globe-nominated actor. He has also worked in 'The Newsroom', 'Hellboy', 'Black Mass' and 'Revolutionary Road'.
Millie Bobby Brown plays the role of Eleven, a girl who was born with psychokinetic abilities because her mother had been experimented on during her pregnancy. She befriends four boys- Mike, Dustin, Lucas and Will, who are played by Finn Wolfhard, Gaten Matarazzo, Caleb McLaughlin and Noah Schnapp, respectively.
The role of Nancy Wheeler is played by Natalia Dyer, while Charlie Heaton plays the role of Jonathan Byers. Joe Keery plays the role of Steve Harington, whose character arc takes a sharp turn, and for the better, in the second season. The second instalment added another girl to the group, Max Mayfield. Her character is played by Sadie Sink.
All the main cast members are expected to return for season 4. You can also expect some new additions to the cast.
Read More in TV Preview: Midnight, Texas | Friends From College
Stranger Things Plot: What is it about?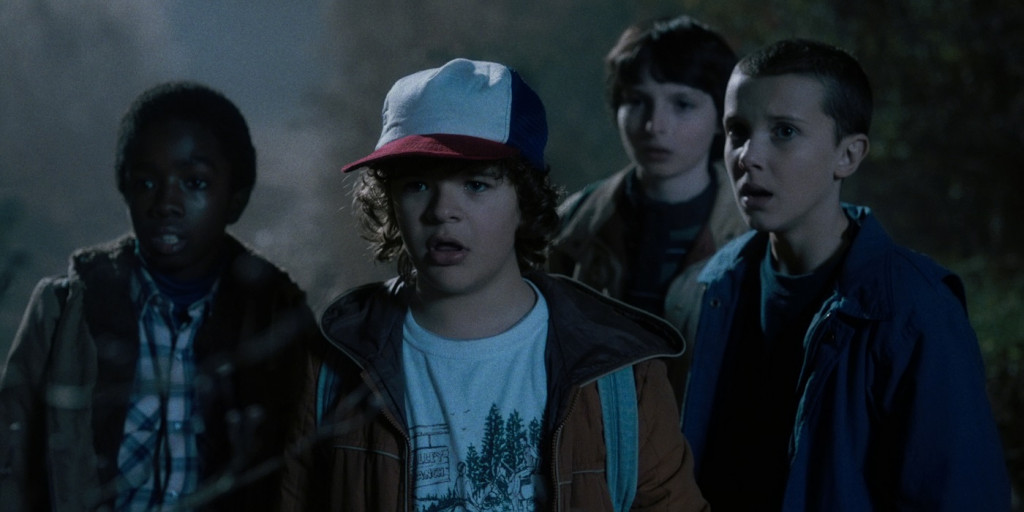 Set in a fictional town named Hawkins, 'Stranger Things' starts with the disappearance of Will Byers. After a dead body is found in the river, everyone believes that Will is dead, but his mother, Joyce, refuses to give in. Meanwhile, Will's friends- Mike, Lucas and Dustin- come across a strange girl who calls herself Eleven and possesses psychokinetic abilities. Through her, they discover that a government project has been underway in Hawkins and Eleven's powers are a result of that. The first season deals with the mystery of what happened to Will and introduces us to the concept of the Upside Down. It ends with the fate of Eleven hanging in balance, as everyone believes her dead.
The second season clarifies what happened to Eleven, how she got in touch with Hopper and also gives us a glimpse into the lives of other subjects similar to her. This season introduced us to another villain, known as the Shadow Monster, and the encroachment of the Upside Down into Hawkins increases every day. The show also introduces to us to new dynamics in the group. With the introduction of Max, a rivalry for her attention develops between Lucas and Dustin. Facing rejection, the latter finds someone to look up to in Steve, a relationship that we will see more of in the upcoming season.
The second season also brought Hopper and Eleven together and by the end of the season, both of them had accepted each other as their family. Hopefully, in the next season, we will get to see another relationship take shape, something that fans have been anticipating for some time now- Hopper and Joyce's romantic angle.
The third season is set in 1985 in Hawkins, Indiana. The summer's heating up, school's out, and there's a brand new mall in town. The Hawkins crew are on the cusp of adulthood, but a romance blossoms that complicates the group's dynamic. When the town's threatened by enemies old and new, Eleven and her friends are reminded that evil never ends; it evolves. They band together to survive, and remember that friendship is always stronger than fear.
Stranger Things Season 4 Release Date: When will it premiere?
'Stranger Things' season 3 premiered on July 4, 2019 on Netflix. As far as the next season go, we have good news for the fans. On September 30, 2019, Netflix renewed the show for a fourth season. Even though no release date was revealed in the announcement, you can expect 'Stranger Things' season 4 to premiere sometime in May, 2021. We will update this section as soon as we learn more.
Stranger Things Trailer
While we wait for 'Stranger Things' season 4, check out this official announcement teaser. If you haven't seen the show yet head over to Netflix to catch all the episodes of the previous seasons.
Read More: Stranger Things, Explained